Featured product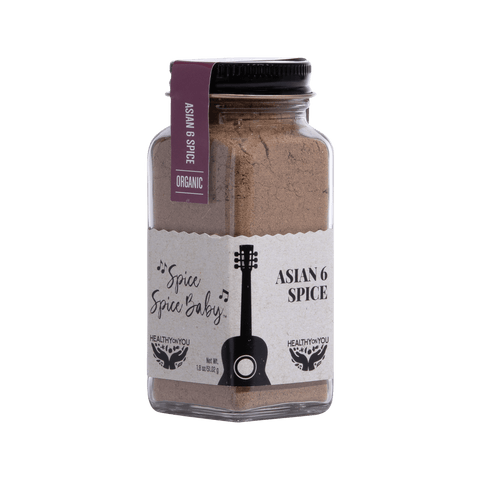 Spice Spice Baby
Asian 6 Spice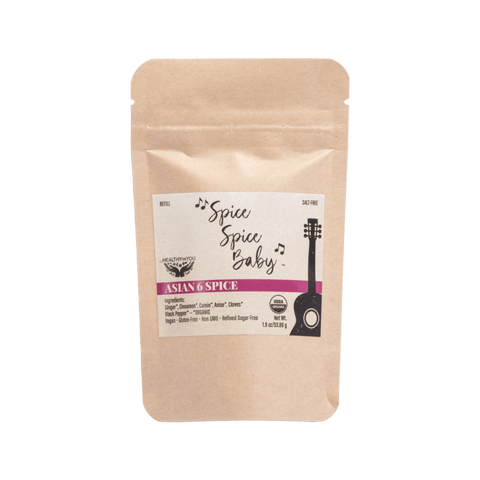 Spice Spice Baby Refill
Asian 6 Spice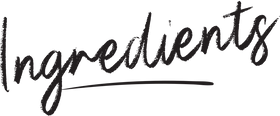 1 lb. boneless, skinless chicken breasts
2 tbsp olive oil
2 eggs, beaten
1 cup panko bread crumbs
1 tsp Spice Spice Baby Asian 6 Spice, separated
3 cups napa cabbage, chopped
2 small mandarin oranges, peeled and segmented
¼ cup toasted almonds, sliced
3 green onions, chopped
¼ cup mint leaves
seas salt & fresh ground pepper
For the Dressing
¼ cup unseasoned rice vinegar
2 tbsp flavorless oil, like grapeseed oil
½ tsp Spice Spice Baby Asian 6 Spice
2 tbsp sesame oil
1 tbsp grated ginger
2 tbsp honey
2 tbsp lemon juice
Make the Dressing
Combine all the dressing ingredients in a mason jar and shake well. Set aside.
Make the Chicken
Heat a skillet over medium high heat and add 2 tbsp olive oil.
Use two separate lipped plates or small baking trays. Add the beaten egg in one and the panko crumbs in the other, Spice Spice Baby, sea salt and pepper in the other.
Dip the pounded chicken fillets in the egg wash and coat both sides. Then dip in the coated chicken into the panko mix. Coat both sides and shake off the extra.
Add the chicken to the hot skillet, and reduce the heat to medium.
Cook the chicken for 5 minutes per side until golden and crispy.
Remove from heat and set aside.
Make the Salad
In a large bowl, add the napa cabbage, mandarin oranges, toasted almonds, green onions and mint leaves.
Add ½ the dressing and toss well; add more if needed.
Add the cooked chicken to a plate and top with the salad.
Learn How to Cook
With Our Blends

At Healthy On You®, we feel it is integral to give back to our communities and those in need. We have carried out this mission by offering donation-based cooking classes, we call our Cooking for a Cause series. All proceeds are donated to that classes's charity of choice, typically a cause fighting for social justice and equality. Join us to learn how to cook with your favorite Healthy On You® blends, support a great cause, and meet others who share a similar passion for flavorful, nutritious food!