Build Your Own
Edible Playlist™ Gift Box or Compilation Set, what's your Jam?
Edible Playlist™ Box vs. Compilation Set
Our Edible Playlist™ Boxes (whether pre-made or build your own) make for the perfect gifts! Each Edible Playlist™ is beautifully packaged in a sustainable keepsake bamboo box with three spice and/or salt blends accompanied by three delicious and healthy recipes, an olive wood spoon, and various loose organic spices. Our Compilations are sets of 4, 6 or 8 blends packaged in a Healthy On You® branded cardboard box, without the additional components found in the Edible Playlist™ Box (recipe cards, spoon, and loose spices). These Compilation Sets are perfect when restocking on your favorites or for some DIY wrapping!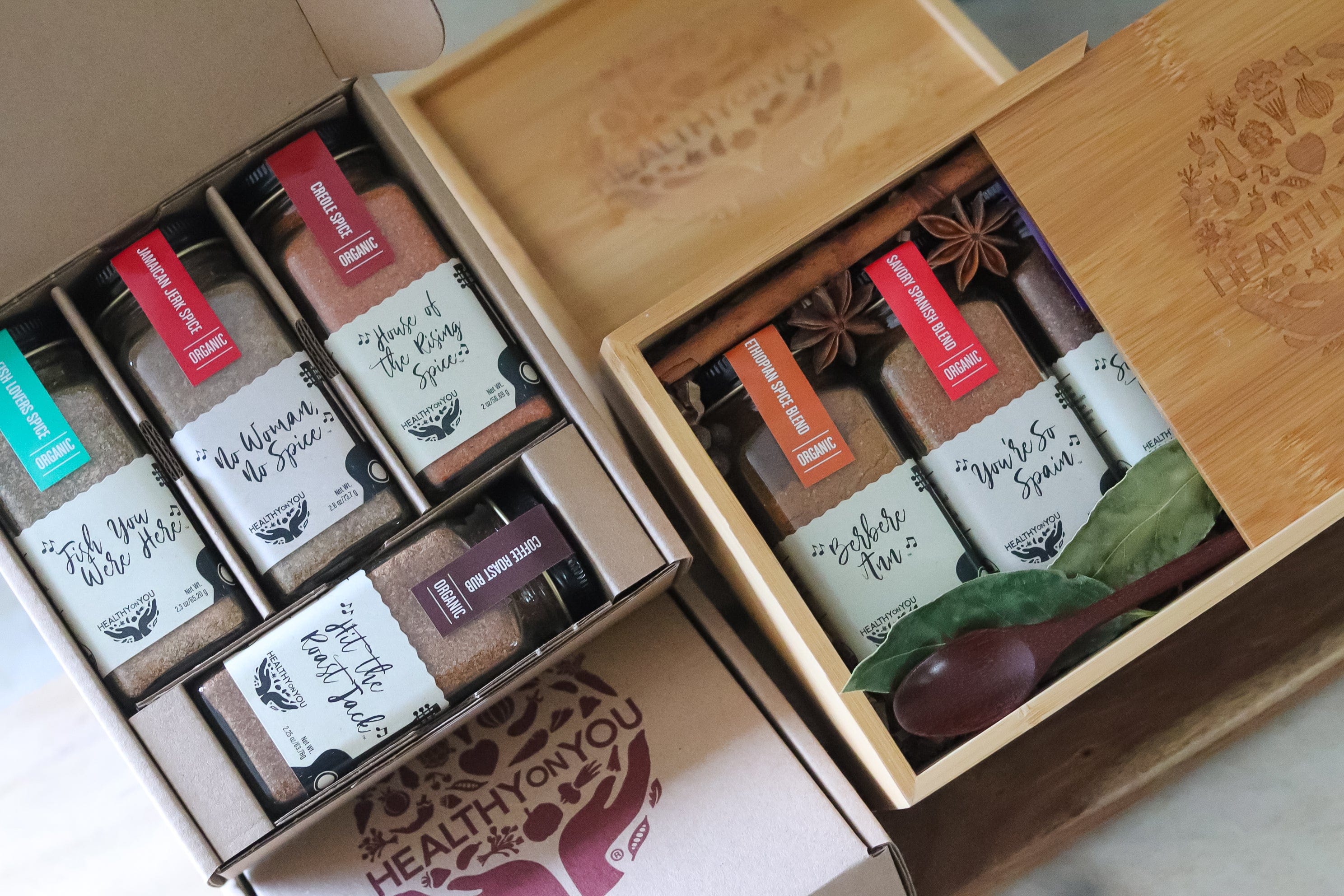 Selected
✓ wooden spoon
✓ 3 recipe cards
✓ loose spices
✓ wooden gift box
Comes in a sustainable wooden gift box