Featured product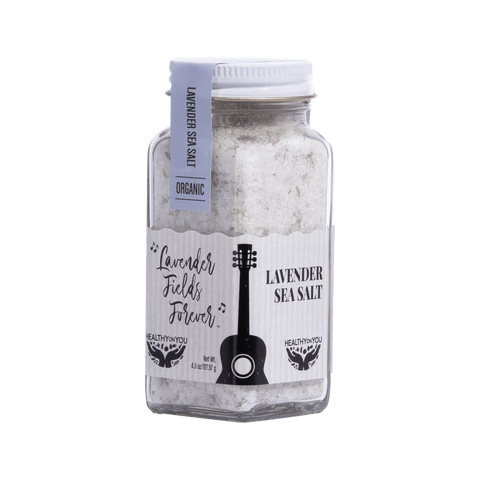 Lavender Fields Forever
Lavender Sea Salt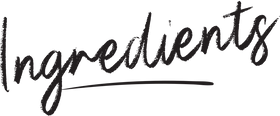 FOR THE FILLING
8 organic peaches, pitted & roughly chopped
½ cup water
½ cup honey
1 tbsp culinary-grade lavender
FOR THE CRISP TOPPING
1 cup gluten-free rolled oats
¼ cup cup almond meal
¼ cup gluten-free flour (we love cup 4 cup)
½ cup chopped pecans (can go heavier with the pour if you like nuts!)
4 tbsp coconut sugar
1 tsp Healthy On You® Lavender Fields Forever Lavender Sea Salt
6 tbsp coconut oil melted
COCONUT WHIPPED CREAM
1 can full-fat coconut cream (chilled in fridge for 1-2 days)
1 tbsp sugar
1 tsp vanilla extract
PREPARE THE LAVENDER SYRUP FOR THE PEACHES
Combine the water, culinary lavender and honey in a small saucepan.
Cook over medium-high heat, allowing the liquid to boil for 5 minutes.
Remove from heat and let cool while preparing the crisp topping.
Once cooled, strain into a small bowl, catching the lavender with a fine-mesh sieve.
MAKE THE CRISP
Preheat oven to 350°F and coat your pan of choice (8x8 pan, or four small pans, etc.) with coconut oil. Put your mixing bowl in the freezer.
Mix all crisp topping ingredients in a medium-sized bowl with a wooden spoon or your hands.
Add chopped peaches directly into the baking pan and pour lavender syrup on top.
Add crisp on top of the peaches in an even layer. Bake for 35-40 minutes depending upon the size of your pan(s). Fruit should be bubbling and top golden brown.
MAKE THE COCONUT CREAM
While the crisp cools, make your coconut whipped cream. Open your can of coconut cream and scoop off the hardened coconut cream into the chilled mixing bowl.
Add the sugar and lavender.
Use a hand mixer to whip the coconut cream until firm peaks are formed.
Add coconut whipped cream to the top of the Lavender Peach Crisp and serve! Enjoy!
Spiced Pumpkin Crumble
Do yourself a favor, and start baking EVERYTHING with our Spice Spice Baby Spice Blend. Ok, maybe not everything… but definitely every fall / winter dessert! Move over boring cinnamon, Spice Spi
View Recipe
Asian 6 Spice
dessert
Spice Spice Baby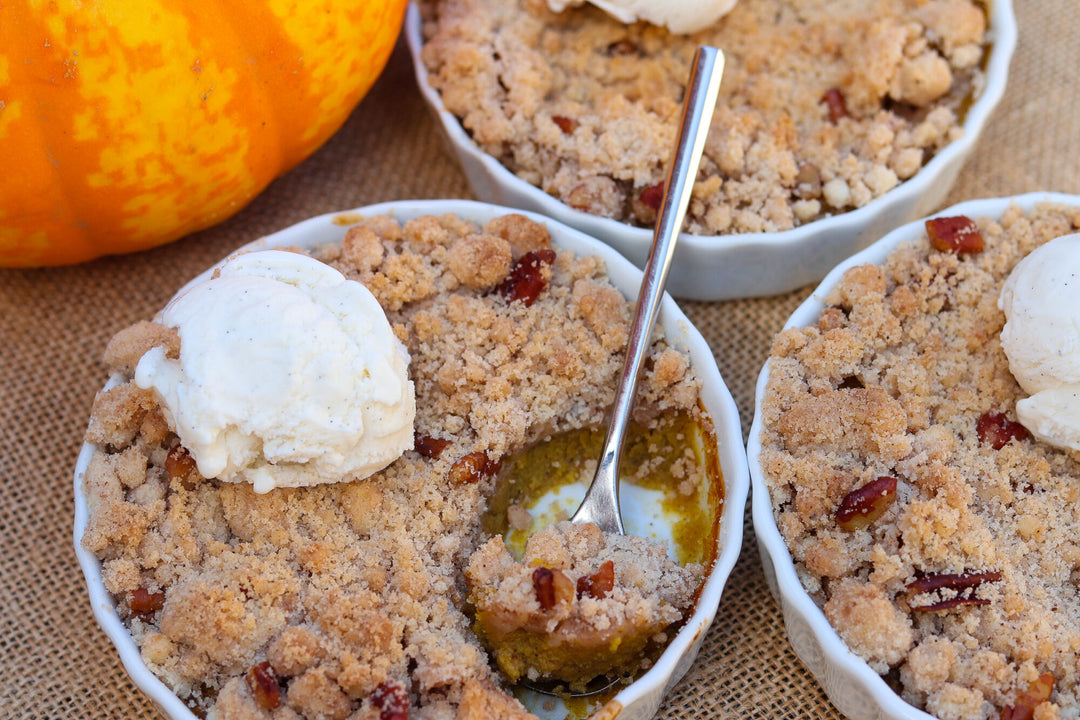 Learn How to Cook
With Our Blends

At Healthy On You®, we feel it is integral to give back to our communities and those in need. We have carried out this mission by offering donation-based cooking classes, we call our Cooking for a Cause series. All proceeds are donated to that classes's charity of choice, typically a cause fighting for social justice and equality. Join us to learn how to cook with your favorite Healthy On You® blends, support a great cause, and meet others who share a similar passion for flavorful, nutritious food!