Featured product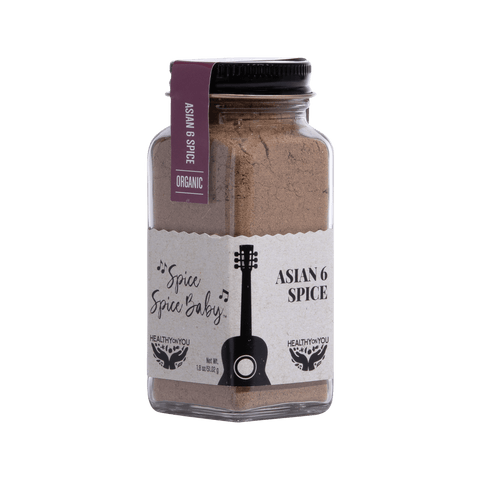 Spice Spice Baby
Asian 6 Spice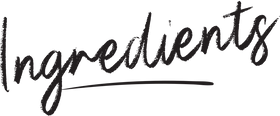 FOR THE FILLING
1 can pumpkin, 15 oz
3/4 cup coconut sugar
3 large eggs
1 tbsp Healthy On You® Spice Spice Baby Spice Blend
1/2 tsp salt
2 tsp vanilla extract
2/3 cupheavy cream
FOR THE CRUMBLE
2 cups flour (we used Cup4Cup gluten free flour)
1 cup coconut sugar
1/2 tsp salt
12 tbsp butter, melted
1/4 cup pecans, chopped
2 tbsp Healthy On You® Spice Spice Baby Spice Blend
Preheat the oven to 375F. Grease a large baking dish (we used a 13-by-9 inch glass dish) with butter and set aside.
In a large bowl, whisk together pumpkin, sugar, eggs, Spice Spice Baby, and salt. Add the vanilla and heavy cream, stirring again until well combined.
In another large bowl, combine flour, sugar, salt, melted butter, chopped pecans and Spice Spice Baby. Mixture should be moist and crumbly.
Spread the pumpkin filling evenly in the prepared baking dish. Distribute the crumble topping across the filling, covering every inch (you may have extra crumble leftover that can be stored in the fridge and used for your next pie).
Transfer dish to the oven and bake for 45 minutes. The crumble should be golden and the filling firm on the sides when shaken.
Serve room temperature or slightly warm with whipped cream or vanilla ice cream. Enjoy!
Coffee Spiced Corn Salad
This delicious easy side dish will be your new summer favorite! Our Healthy On You® Hit the Roast Jack Coffee Roast Rub is truly versatile giving a whole new dimension to this tasty, sweet and savory corn salad. This goes beautifully with our Coffee Rubbed Grilled Steak recipe for a delicious summer dinner.
View Recipe
dinner
featured recipe
lunch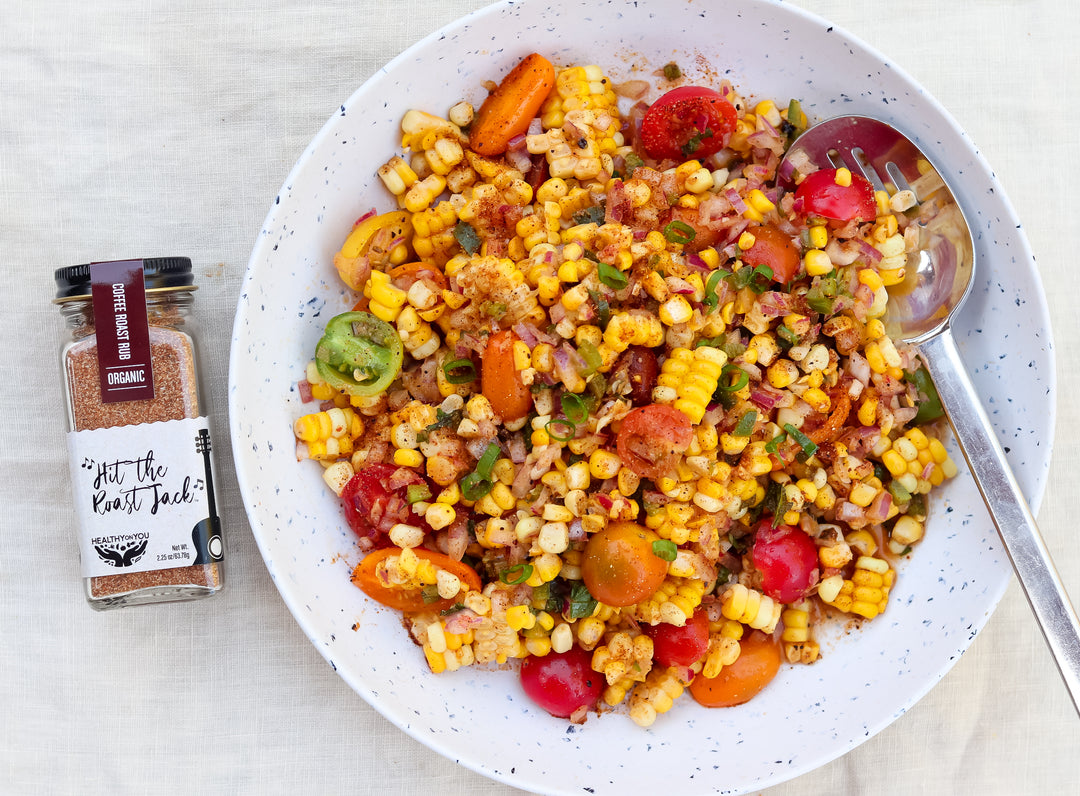 Moroccan Spiced Cauliflower and Lentils
Turn up the spice with this delicious and easy weeknight stew! We love this because we double up on flavors with our Healthy On You® Moroccan 'Round the Clock and Here Comes the Yum spice blends. That's the beauty of our blends-you can combine them for a unique blast of flavor that is hard to forget. This will be your go-to, we promise!
View Recipe
Dairy-Free
dinner
Gluten-Free
Side
vegan
vegetarian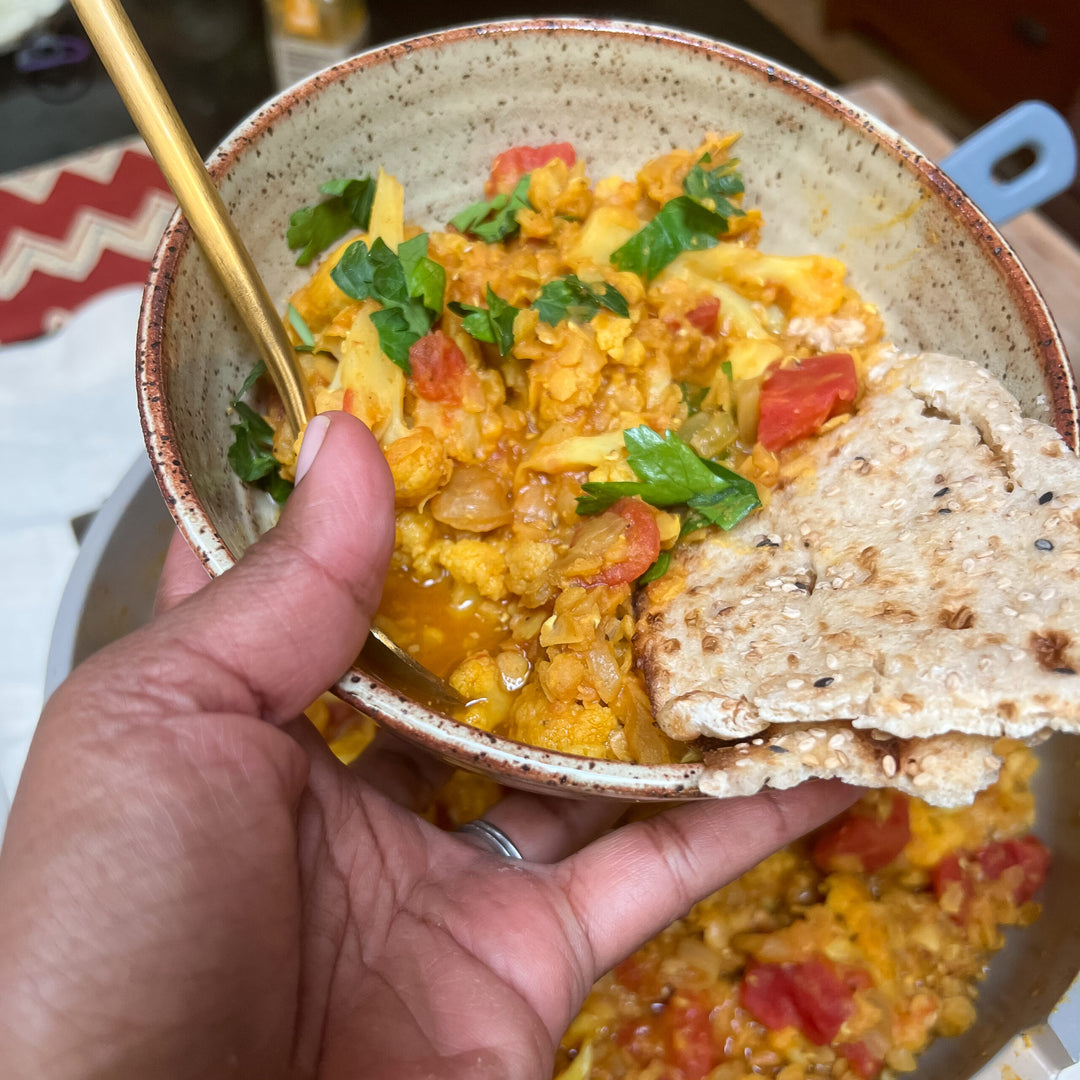 Jamaican Jerk Spice Wet Marinade
I love wet marinades and this one is special! It encapsulates all the great flavors of Jamaican cuisine. Our Healthy On You® No Woman No Spice Jamaican Jerk Spice rounds out the flavors and kicks up the heat. I use this marinade on chicken, pork and fish.
View Recipe
Dairy-Free
dinner
Gluten-Free
low-crab
vegan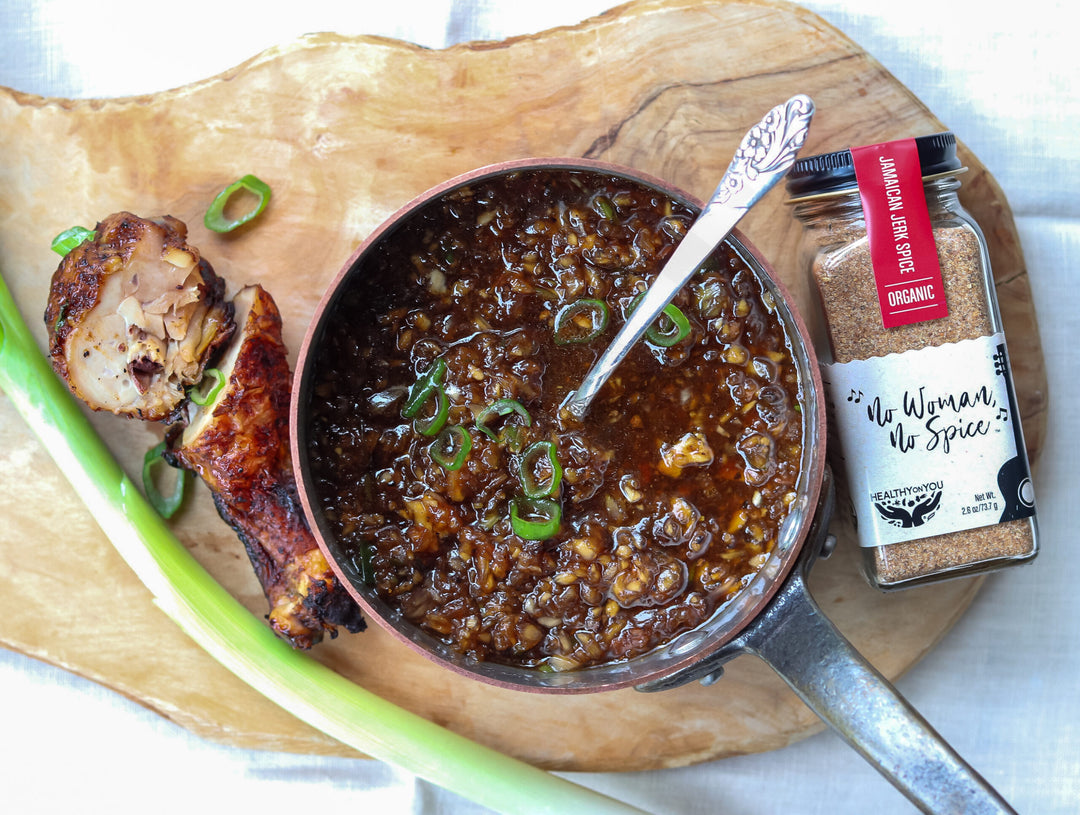 Learn How to Cook
With Our Blends

At Healthy On You®, we feel it is integral to give back to our communities and those in need. We have carried out this mission by offering donation-based cooking classes, we call our Cooking for a Cause series. All proceeds are donated to that classes's charity of choice, typically a cause fighting for social justice and equality. Join us to learn how to cook with your favorite Healthy On You® blends, support a great cause, and meet others who share a similar passion for flavorful, nutritious food!