Featured product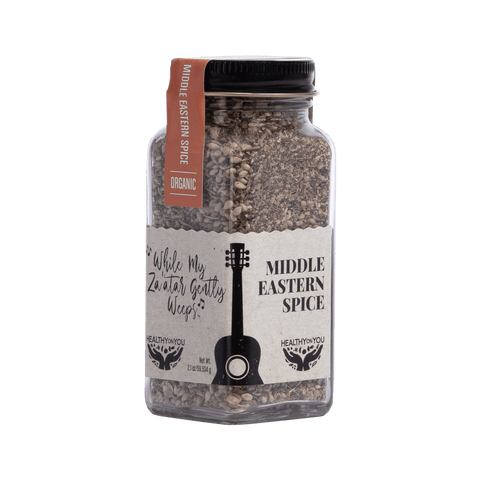 While My Za'atar Gently Weeps
Middle Eastern Spice
While My Za'atar Gently Weeps Refill
Middle Eastern Spice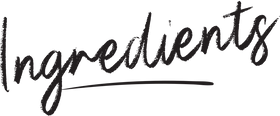 1 oz. Aquavit
1 oz. Pimms
1 oz. Za'atar syrup - see below
½ oz lemon juice
5 dashes of bitters
honey and more spice for the rim garnish + a dehydrated orange slice
Make the Za'atar syrup: ½ cup sugar or honey, ½ cup water, ½ tsp While My Za'atar Gently Weeps Middle Eastern Spice Blend. Add the water to a small sauce pan and bring to a boil, Ad the sugar/honey and stir until dissolved. Add the Spice. Allow to cool and strain the spice from the liquid. Discard the spice. Reserve the spiced simple syrup liquid.
Using a small brush (or a clean finger!) dip in honey and paint a "V" on the side of a low ball drink glass. Sprinkle the While My Za'atar Gently Weeps Middle Eastern Spice on a small dish and roll the honey-ed edge around in the spice. Set aside.
Fill a shaker with ice. Add all the remaining ingredients, including the Za'atar syrup (store the remaining in the fridge for later use.) Shake well and pour in glass. Top with the orange slice. Enjoy!
Learn How to Cook
With Our Blends

At Healthy On You®, we feel it is integral to give back to our communities and those in need. We have carried out this mission by offering donation-based cooking classes, we call our Cooking for a Cause series. All proceeds are donated to that classes's charity of choice, typically a cause fighting for social justice and equality. Join us to learn how to cook with your favorite Healthy On You® blends, support a great cause, and meet others who share a similar passion for flavorful, nutritious food!