Featured product
Here Comes The Yum
Turmeric Ginger Spice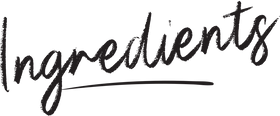 2 tbsp olive oil⁠
1 large fennel bulb, chopped (save some green leaves for garnish)⁠
2 medium leeks, white parts only, chopped⁠
1 medium onion, chopped⁠
sea salt and pepper ⁠(Bohemian Rosemary sea salt works great here)
2 tbsp Healthy On You® Here Come The Yum Turmeric Ginger spice blend⁠
2 sprigs of fresh thyme
2 golden delicious apples, cored & chopped⁠⁠
3 cups vegetable stock⁠
½ cup coconut cream⁠
2 tbsp honey
1 cup raw walnuts
¼ cup dried cranberries
In a large cast-iron soup pot, add the olive oil over medium heat.
When hot, add the onions, fennel, and leeks. Sauté the vegetables until they begin to soften for about 10 minutes. Add the thyme sprigs, 1 tsp sea salt, ¼ tsp fresh pepper, and the Here Comes the Yum spice blend.
Stir well and continue to cook for 5 minutes to allow the flavors to come together.
Add the apples and stir into the mixture. Continue to cook for another 5 minutes then add the stock. Bring to a boil and cover. Reduce the heat to simmer and let cook for 30 minutes.
Meanwhile, in a small frying pan, toast the walnuts over medium heat. Watch carefully so they do not burn. Remove from stove and add a tbsp of honey to coat (more if needed) then add in the cranberries. Allow to cool and then roughly chop on a cutting board and transfer to a small bowl.
When the soup is ready, the apples are soft. Remove from the stove and using a hand blender, blend the soup into a puree. You can also use a blender to puree and return the soup to the pot. Add in the coconut cream and heat the soup for 5 minutes. Taste and adjust the salt and pepper to taste.
To serve, ladle the soup in a bowl, garnish with the walnut cranberry mixture and drizzle with honey.
Mushroom Risotto With Pan-seared Scallops
What better way to show the special people in your life you love them than with a home-cooked meal this Valentine's Day?! You'll have that special someone's heart singing with this Healthy On You meal! BONUS: check out our special Spotify playlist that serves up all the loving feels!
View Recipe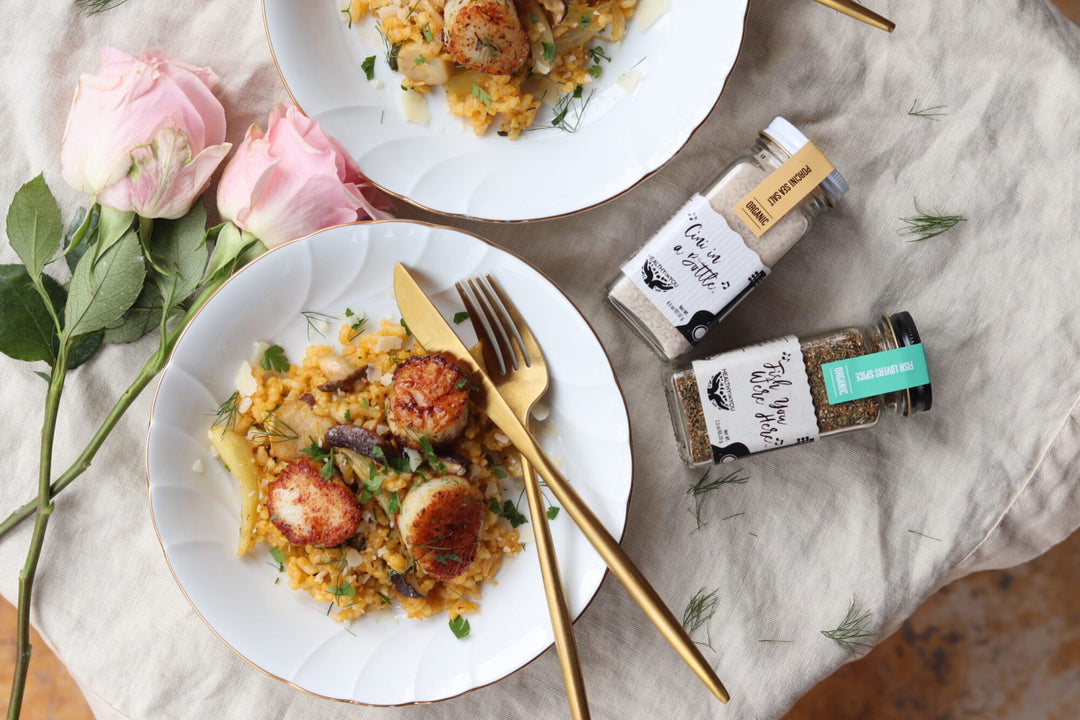 BBQ Chicken With Homemade Coffee Spiced Bbq Sauce
Bookmark this recipe y'all! You are goinng to love this BBQ chicken using this recipe for homemade BBQ sauce. Making your own BBQ sauce is fast and easy, less sugary and taste so much more flavorful. It is the key to making your grilled chicken worth the time and effort.
View Recipe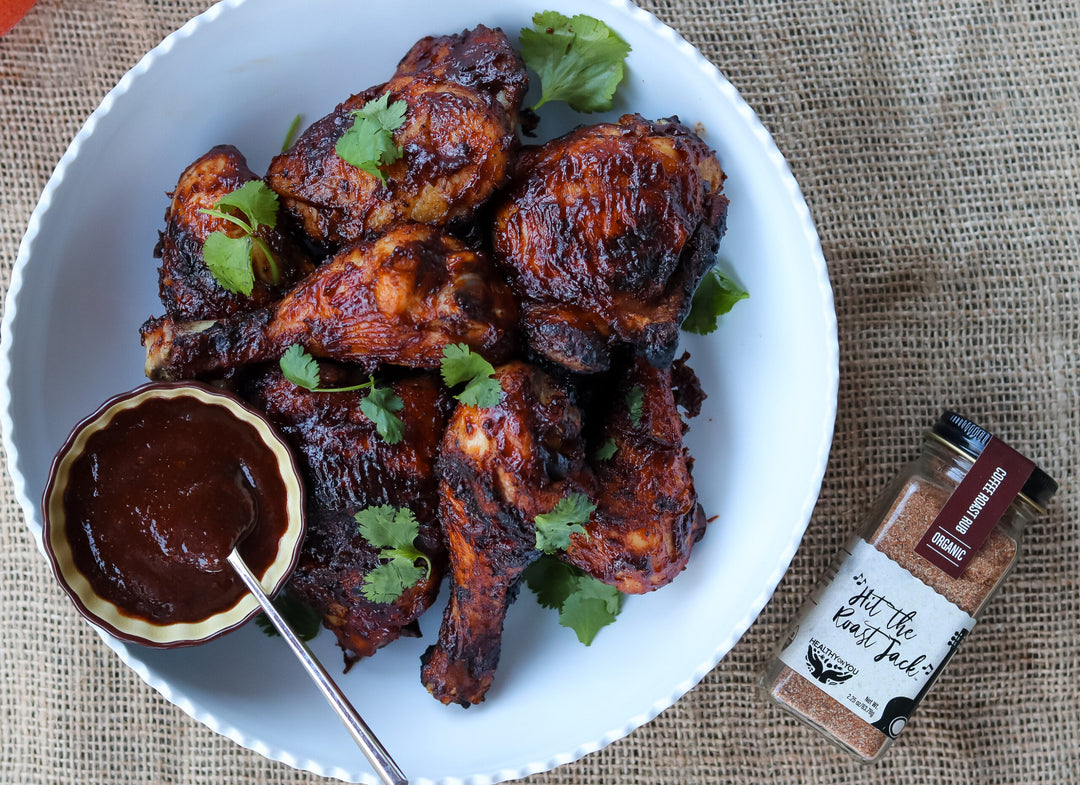 Blackened Shrimp Burrito Bowl
Ditch the tortillas and make this delicious blackened shrimp burrito bowl with our Healthy On You® Something 'Bout Taco Spice Blend. The shrimp takes no time and is packed with flavor. Use the recipe from our previous post to create the Mexican Sweet Potato Rice. Its a great way to use up leftover rice and a good way to add more veggies in your diet.
View Recipe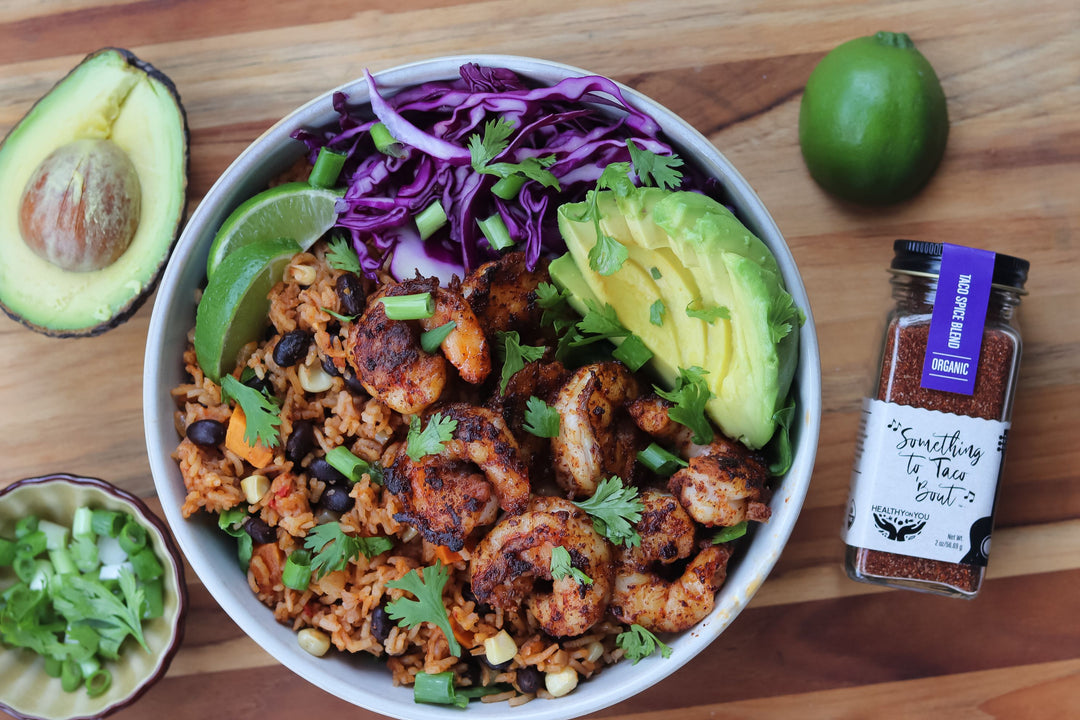 Learn How to Cook
With Our Blends

At Healthy On You®, we feel it is integral to give back to our communities and those in need. We have carried out this mission by offering donation-based cooking classes, we call our Cooking for a Cause series. All proceeds are donated to that classes's charity of choice, typically a cause fighting for social justice and equality. Join us to learn how to cook with your favorite Healthy On You® blends, support a great cause, and meet others who share a similar passion for flavorful, nutritious food!