Featured product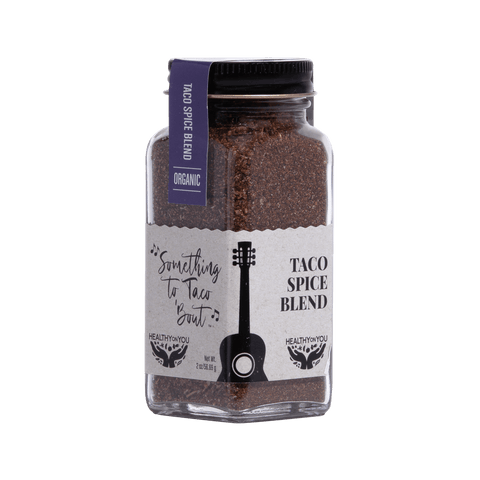 Something To Taco 'Bout
Taco spice blend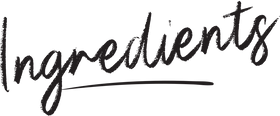 FOR THE SHRIMP
1 lbs. wild shrimp, peeled and de-veined
2 tbsp olive oil
½ tsp sea salt
1 tbsp Healthy On You® Something to Taco 'Bout Spice Blend
INGREDIENTS TO BUILD THE BOWL
1 cup Mexican Sweet Potato Rice
2 cups fresh spinach leaves
½ medium avocado, sliced
1 cup shredded cabbage
chopped cilantro & green onion for garnish
COOK THE SHRIMP
In a medium-sized bowl, add the shrimp and 1 tbsp olive oil. Stir well then add the sea salt and Something to Taco 'Bout Taco Spice Blend. Heat a skillet over medium high heat. Add the last tbsp of olive oil. Add the seasoned shrimp and sauté for 2-3 minutes per side.
Follow the steps to make the Mexican Sweet Potato Rice here.
Build the Burrito Bowl: In a medium serving bowl, add the spinach at the base. Add in the Mexican Sweet Potato Rice to one half of the bowl. Add the shredded cabbage and the avocado to the other side. Add the shrimp in the middle. Garnish with the cilantro and green onions.

Your browser does not support the video tag.
Mexican Sweet Potato Burritos
Take a spin on the wild side with this delicious Mexican-style rice with sweet potatoes. It's so versatile that it works as a side dish, a burrito filling, and also a delicious taco bowl ingredient. Our Healthy On You® Something to Taco 'Bout spice blend makes this rice come alive with flavor, not to mention, that the colors are stunning on the table! Enjoy.
View Recipe
brunch
featured recipe
Gluten-Free
low-crab
lunch
vegetarian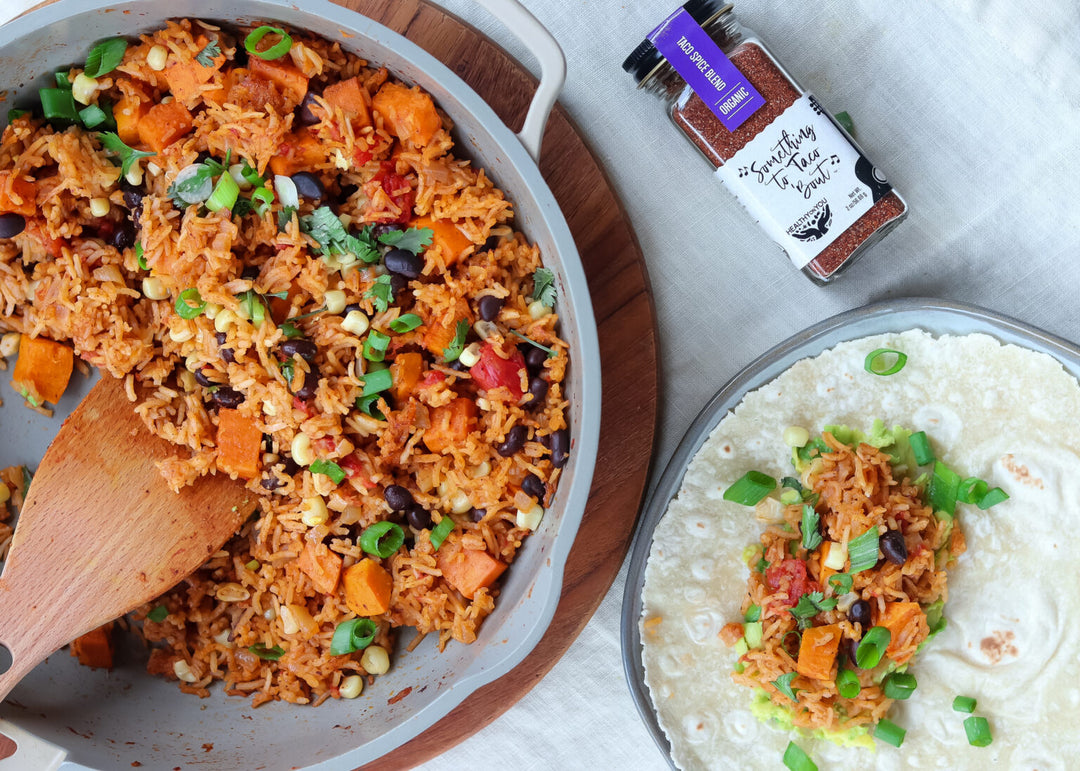 Spicy Pork and Plantain Burrito Bowl
If you like burritos as much as we do, we've got the recipe for you! This fresh, delicious burrito bowl is full of goodness and packed with flavor! We took the liberties of spinning it with a unique twist. The pulled pork carnitas and baked plantains add a complimentary sweet and spicy element that makes this dish a keeper.
View Recipe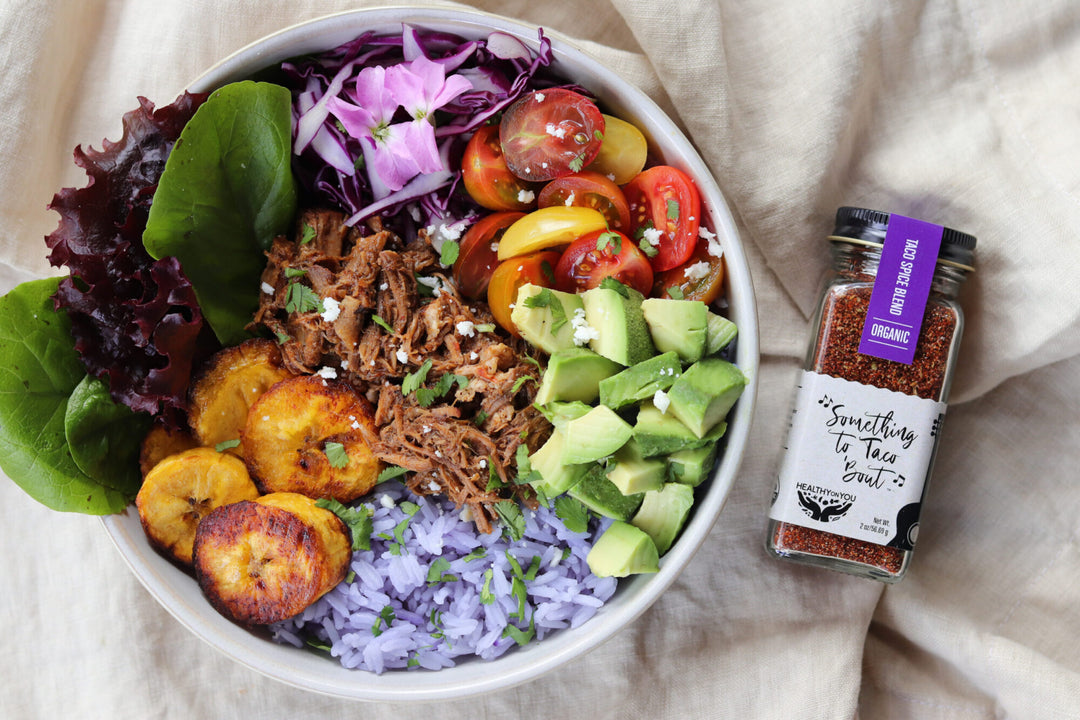 Asian 6 Spice Chili Shrimp Bowl
I've been revisiting some of the many cookbooks I own to find my inspiration for easy meals and adding a Healthy On You spin to them! This Asian 6 Spice Chili Shrimp bowl was inspired by a recipe in one of my favorite cookbooks, Antoni in the Kitchen. I love this recipe because you can change it up every time you make it. In this bowl, I swapped the rice for cauli-rice and added eggplant and rainbow chard. Of course, we spiced it up with our Healthy On You Spice Spice Baby spice blend. ⁠
View Recipe
Learn How to Cook
With Our Blends

At Healthy On You®, we feel it is integral to give back to our communities and those in need. We have carried out this mission by offering donation-based cooking classes, we call our Cooking for a Cause series. All proceeds are donated to that classes's charity of choice, typically a cause fighting for social justice and equality. Join us to learn how to cook with your favorite Healthy On You® blends, support a great cause, and meet others who share a similar passion for flavorful, nutritious food!