Featured product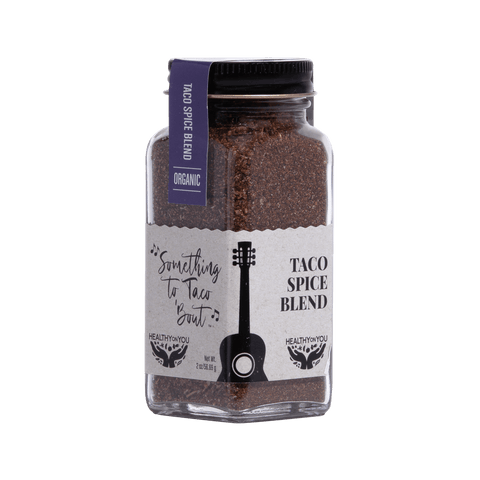 Something To Taco 'Bout
Taco spice blend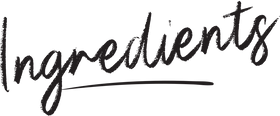 6 small corn tostada tacos (you can bake regular tortillas in the oven at 400 F° for 10 minutes to get them crisp)
2 15 oz. cans chickpeas, drained
1 green onion, thinly sliced
2 small radishes, diced
½ jalapeño pepper, seed removed and diced
2 tsp Healthy On You® Something to Taco 'Bout Taco Spice Blend
1 cup red cabbage, shredded
½ tsp sea salt + more to taste
⅓ cup fresh lime Juice
6 small curly lettuce leaves
Add the chickpeas to a large bowl and add all the ingredients except the shredded cabbage. Stir and combine well. If you have time, let it rest in the fridge for 20 minutes or more to allow the flavors to come together.
Build the tostadas by laying one lettuce leaf on each tostada. Top with the chickpea mixture and sprinkle the shredded cabbage on top. Enjoy!
Mexican Sweet Potato Burritos
Take a spin on the wild side with this delicious Mexican-style rice with sweet potatoes. It's so versatile that it works as a side dish, a burrito filling, and also a delicious taco bowl ingredient. Our Healthy On You® Something to Taco 'Bout spice blend makes this rice come alive with flavor, not to mention, that the colors are stunning on the table! Enjoy.
View Recipe
brunch
featured recipe
Gluten-Free
low-crab
lunch
vegetarian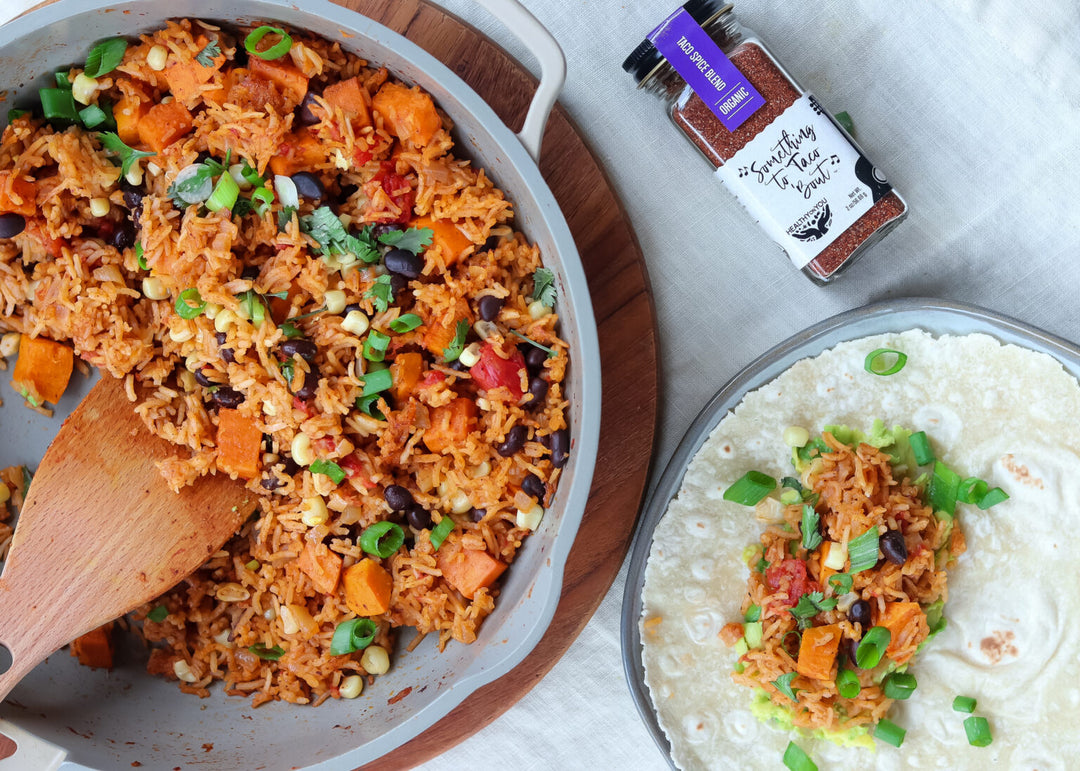 Savory Avocado Toasts
Avocado toasts are not going away anytime soon, spicy friends! We love this beautiful and tasty treat when we are craving something savory and delicious to start the day.
View Recipe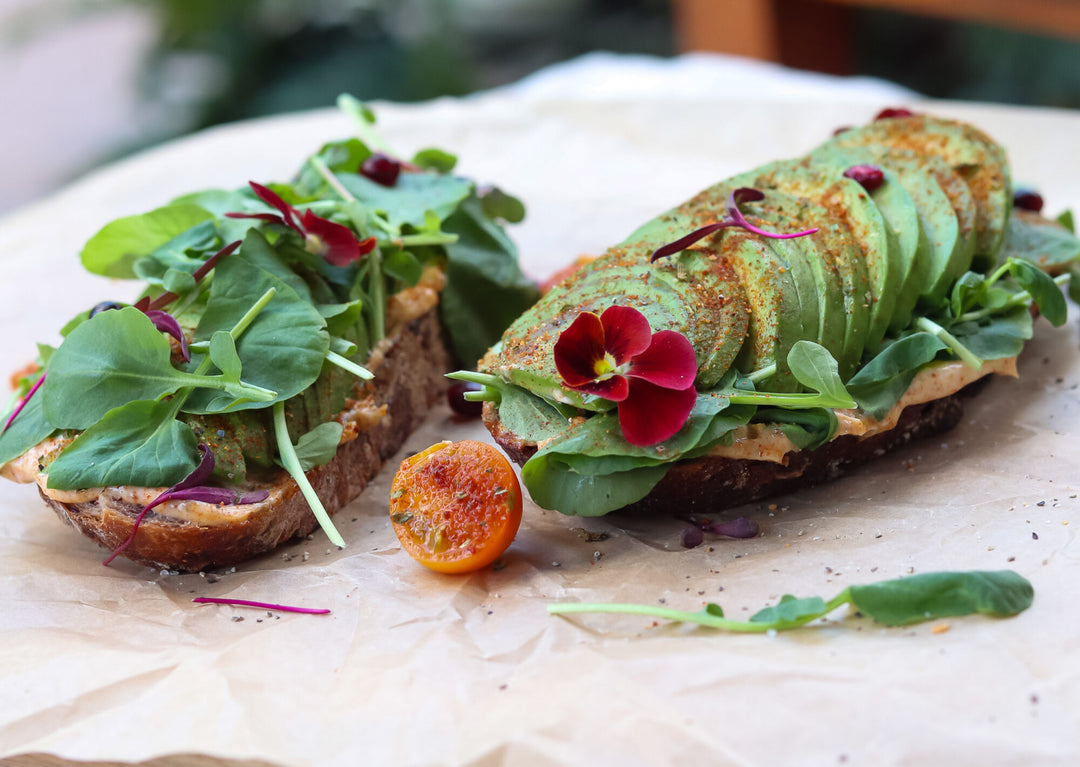 Learn How to Cook
With Our Blends

At Healthy On You®, we feel it is integral to give back to our communities and those in need. We have carried out this mission by offering donation-based cooking classes, we call our Cooking for a Cause series. All proceeds are donated to that classes's charity of choice, typically a cause fighting for social justice and equality. Join us to learn how to cook with your favorite Healthy On You® blends, support a great cause, and meet others who share a similar passion for flavorful, nutritious food!