Featured product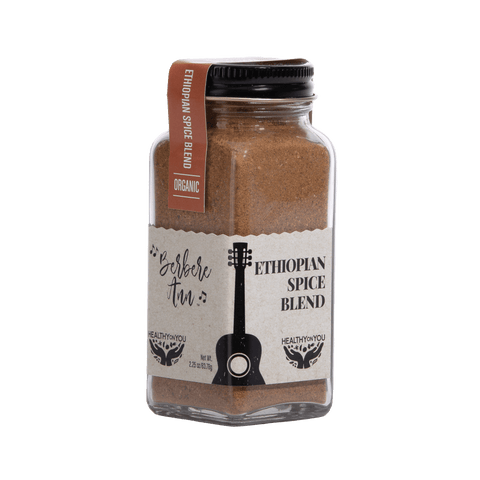 Berbere Ann
Ethiopian Spice Blend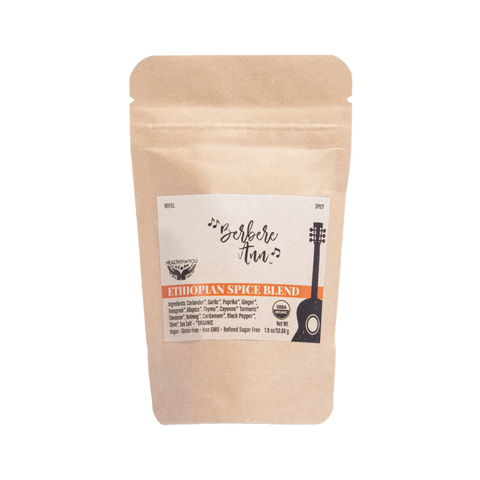 Berbere Ann Refill
Ethiopian Spice Blend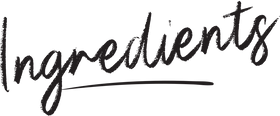 1 lb.skinless, boneless chicken breast half - lightly pounded to an even thickness
1 tsp kosher salt + more to taste
1 tbsp + ½ tsp Healthy On You® Berbere Ann Ethiopian Spice Blend
2 tsp ghee or butter
1 lime, juiced
2 tsp tomato paste
¼ cup chicken broth
⅓ cup coconut milk
1 tbsp chopped cilantro
Season both sides of chicken breast with salt and 1 tbsp of the Berbere Ann Spice Blend.
Melt the ghee or butter in a skillet over medium-high heat, add the chicken breasts and brown for 2 minutes per side. Transfer chicken to wire rack.
In the same pan, add the chicken broth, lime juice, tomato paste, and coconut milk. Stir to deglaze. Add the remaining ½ tsp Berbere Ann Spice and a pinch of salt (if needed). Bring to a simmer while gently stirring.
Return chicken breast to the skillet; reduce heat to medium-low. Cook until chicken is cooked through and sauce starts to reduce, 4 to 5 more minutes, basting the chicken with pan juices as it cooks. An instant-read thermometer inserted into the center should read at least 165˚F.
Serve immediately; garnish with chopped cilantro.

Your browser does not support the video tag.
Skillet Chicken with Green Curry Sauce
This is a winner chicken dinner if I ever tasted one. Its great for a weeknight meal and you can make it for two, four or six easily. I often get bored with chicken, repeating the same recipe over and over again. This recipe is different, mainly because the chicken is not cooked in the sauce, so the curry flavor is not all consuming. The fresh carrots and broccolini are steamed and then added to the pan. They add color and nutrients to the dish.
View Recipe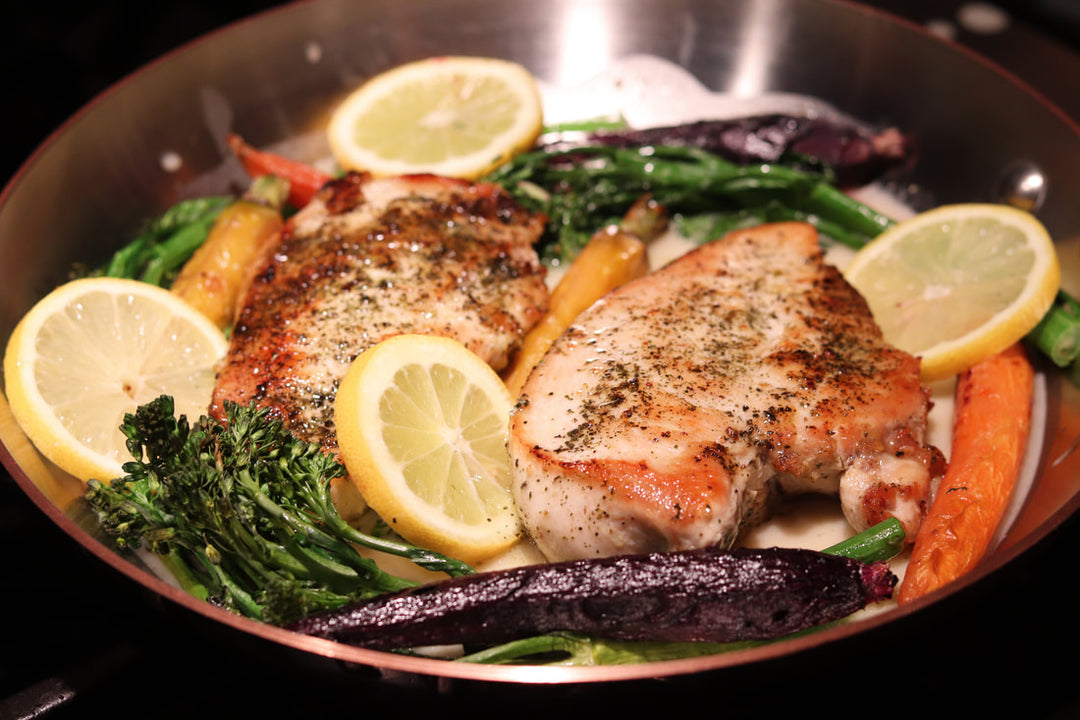 Spice-tastic Chicken Salad
This is the best chicken salad ever. We use our You're So Spain Spanish Spice Blend to turn up the flavor on the chicken. The recipe is simple, all you need is fresh organic chicken breast and a good oven-safe pan and you are all set.
View Recipe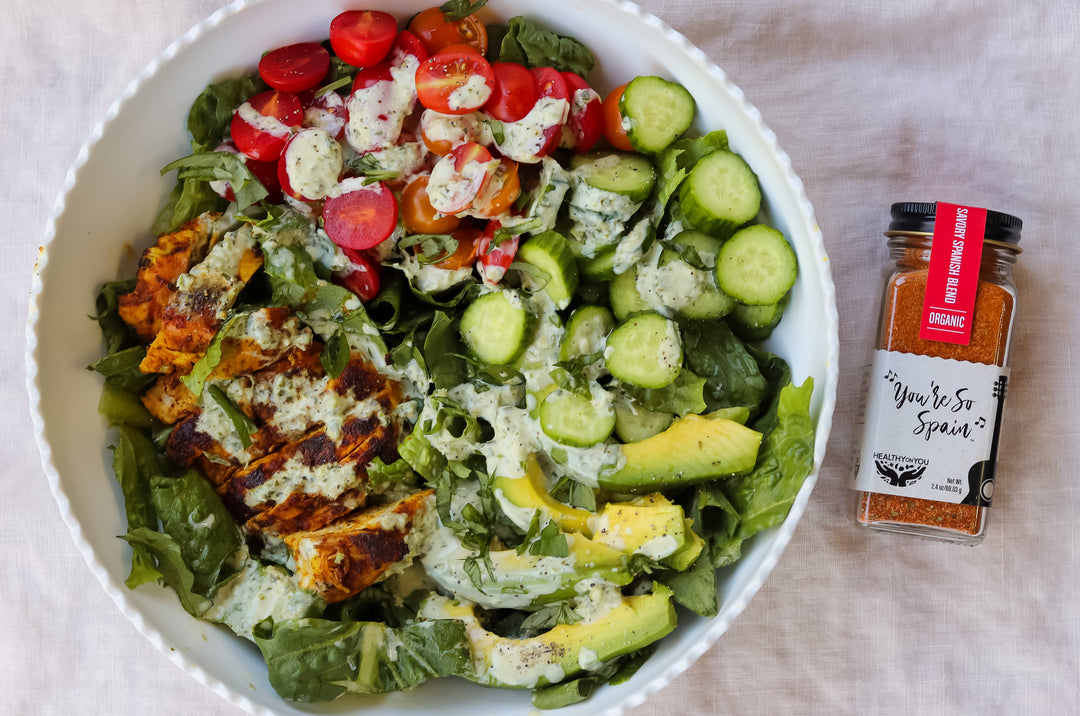 Turmeric Ginger Chicken Skewers with Lemony Yogurt Sauce
To say I am simply overwhelmed with emotions is an understatement. This week I've learned a lot and have been touched by the support and kindness of my fellow foodies and community. Both friends and strangers alike have reached out to show their support of our brand and Healthy On You® spices.
View Recipe
Learn How to Cook
With Our Blends

At Healthy On You®, we feel it is integral to give back to our communities and those in need. We have carried out this mission by offering donation-based cooking classes, we call our Cooking for a Cause series. All proceeds are donated to that classes's charity of choice, typically a cause fighting for social justice and equality. Join us to learn how to cook with your favorite Healthy On You® blends, support a great cause, and meet others who share a similar passion for flavorful, nutritious food!