Featured product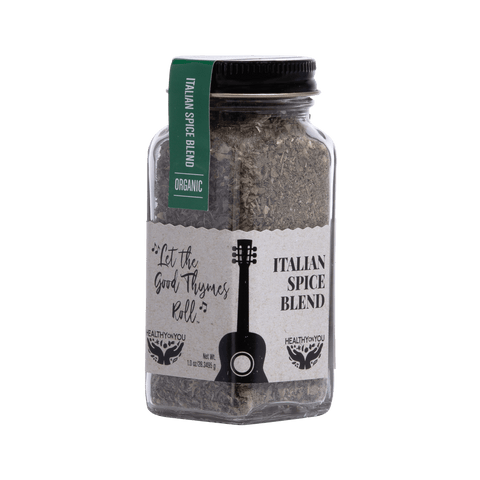 Let The Good Thymes Roll
Italian Spice Blend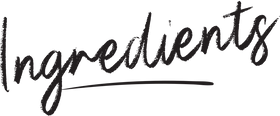 FOR THE CHICKEN
2 medium sized organic chicken breasts
2 tbsp olive oil (separated)
1 tbsp Healthy On You® Let the Good Thymes Roll spice blend
6 small multicolored carrots, peeled
1 bunch broccolini
Salt and Pepper
lemon slices for garnish
FOR THE SAUCE
1 14 oz can organic coconut milk
1 tbsp green curry paste
1 tbsp fish sauce
½ cup chicken stock
juice of one lemon
salt and pepper to taste
Season the chicken with the Let the Good Thymes Roll spice blend, salt, and black pepper. Be sure to rub the seasonings on both sides of the breasts, then set aside.
Steam the carrots and broccolini separately. They should be slightly crunchy when done. For carrots, this could take 5 minutes and for the broccolini, 2.5 minutes. Set both vegetables aside.
MAKE THE SAUCE
Heat a saucepan over medium heat. Add the coconut milk and bring to a low boil.
Add the green curry paste and stir until it dissolves.
Add the chicken stock, fish sauce and lemon juice. Cover and allow to simmer for 10 minutes.
FOR THE CHICKEN
Heat a large skillet on the stovetop over medium-high heat. Add one tablespoon of the olive oil.
When the pan is sufficiently hot and the oil begins to shimmer, add the seasoned chicken and allow to cook for 5-7 minutes per side. If you have thicker pieces of chicken, cook for longer until the temp measures 165 ºF.
When cooked through, remove from the pan and reduce the heat
Add the last tablespoon of olive oil to the same pan along with the vegetables and sauté (continually stirring so they don't scorch) for two minutes
Add two cups of the prepared curry sauce to the vegetables
Nestle the chicken back into the pan between the vegetables
Garnish with lemon slices and voila!
Sunsational Roasted Curry Chicken
This bright yellow coconut curry sauce reminds me of the sun, so I call it "sunsational!" Seriously though…what's better than a whole roasted chicken? Well, chicken that's roasted in a coconut curry sauce with turmeric and ginger spices, for sure. Not to mention coconut milk, dried coconut, fish sauce, and fresh vegetables. Sounds "sunsational" and to me!
View Recipe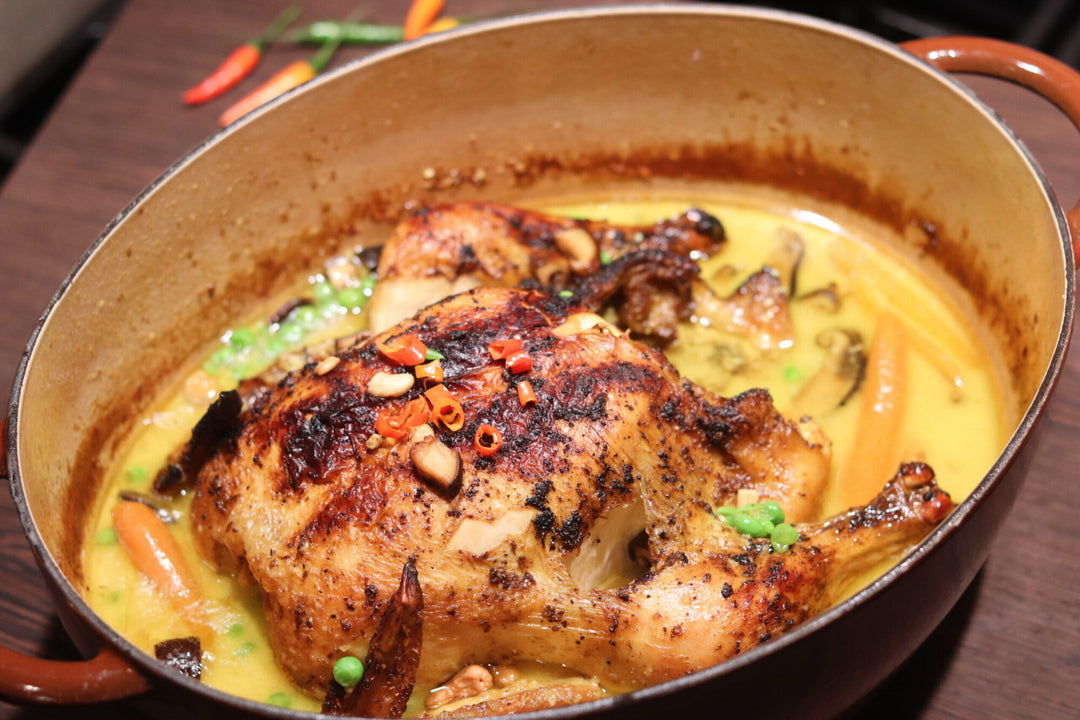 Vegetable Curry Detox
Some days when your body is feeling low and you just need a to show it some love, this delicious and nutritious vegan curry is designed to get you back on track. Its a perfect detox meal because not only is it packed with nutrients,, but this meal can take you into the week with leftovers for lunch and even freezer meals if you double it. The cauliflower, chickpeas and Kabocha squash (Japanese pumpkin) are high in fiber, beta-carotene, iron and vitamin C. Another bonus: if you leave out the brown rice, its the perfect one-pot meal, limiting your time on clean up duty!
View Recipe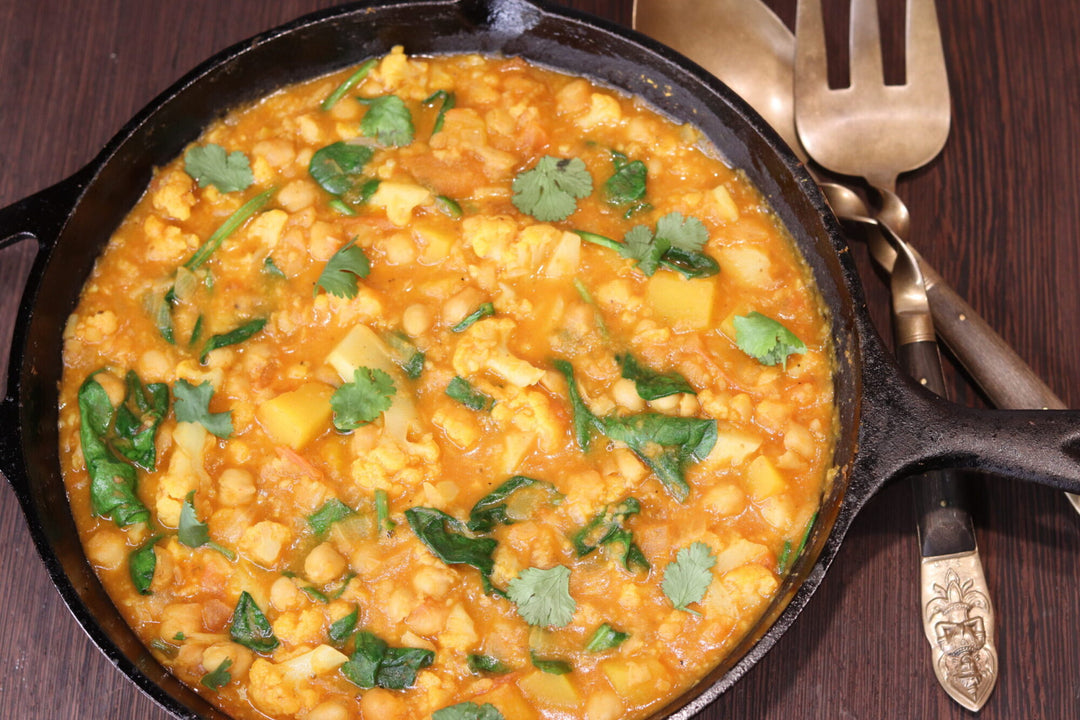 BBQ Chicken With Homemade Coffee Spiced Bbq Sauce
Bookmark this recipe y'all! You are goinng to love this BBQ chicken using this recipe for homemade BBQ sauce. Making your own BBQ sauce is fast and easy, less sugary and taste so much more flavorful. It is the key to making your grilled chicken worth the time and effort.
View Recipe
Coffee Roast Rub
dinner
Hit the Roast Jack
Low Carb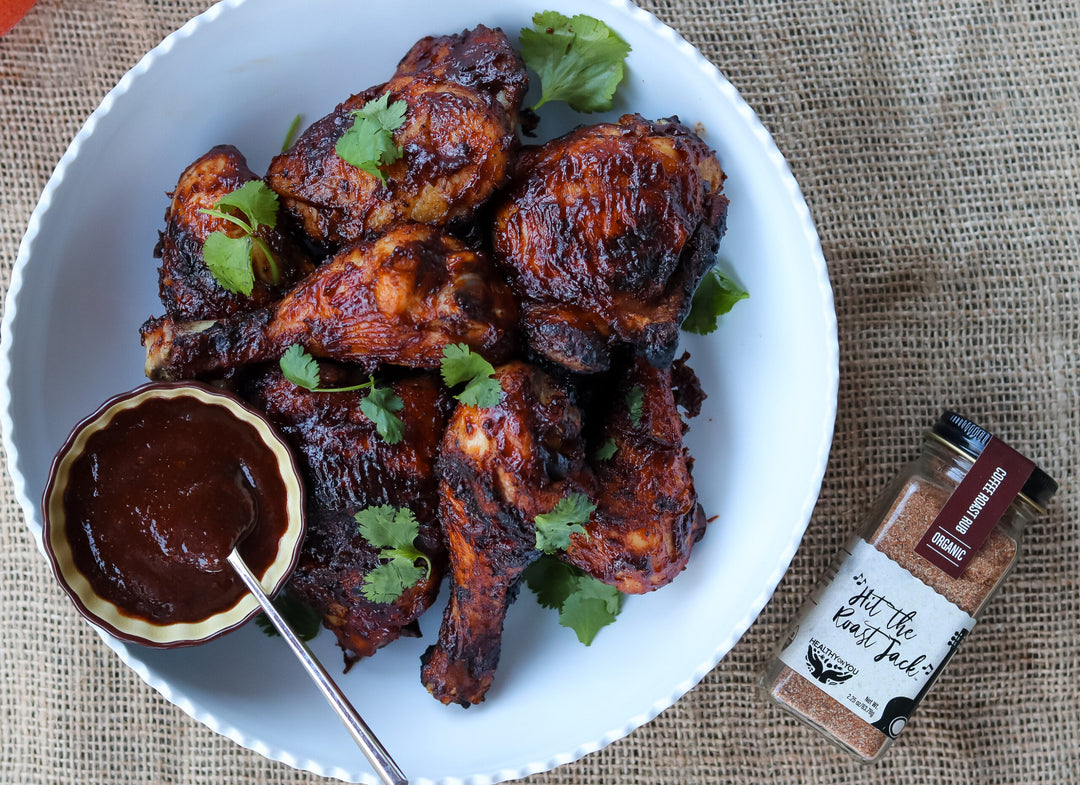 Learn How to Cook
With Our Blends

At Healthy On You®, we feel it is integral to give back to our communities and those in need. We have carried out this mission by offering donation-based cooking classes, we call our Cooking for a Cause series. All proceeds are donated to that classes's charity of choice, typically a cause fighting for social justice and equality. Join us to learn how to cook with your favorite Healthy On You® blends, support a great cause, and meet others who share a similar passion for flavorful, nutritious food!