Featured product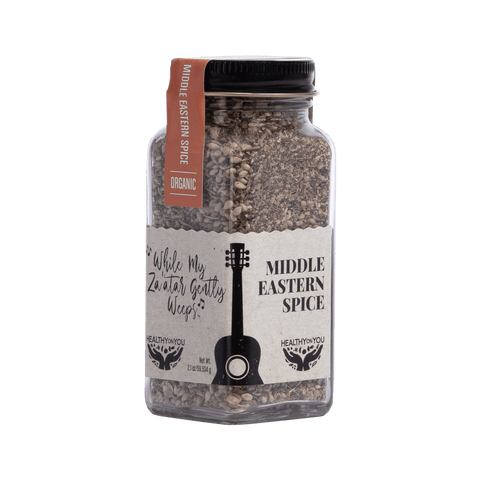 While My Za'atar Gently Weeps
Middle Eastern Spice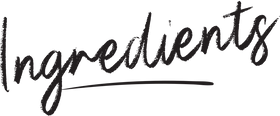 FOR THE SALAD
1 lb kalettes/kale sprouts or Brussels sprouts
1 tbsp olive oil
5 large cloves of garlic, peeled, and slice thin
1½ tbsp Healthy On You® While My Za'atar Gently Weeps spice blend
1 cup walnuts
½ cup pomegranate seeds
2 tbsp crumbled goat cheese
½ tsp sea salt
TO MAKE THE DRESSING
¼ cup olive oil
1 tbsp pomegranate vinegar
1 tbsp honey
½ tsp sea salt
fresh cracked pepper
TO MAKE THE DRESSING
Add the olive oil, pomegranate vinegar, honey, sea salt and pomegranate seeds to a small bowl, whisk and set aside.
TO MAKE THE SALAD
Preheat the oven to 400°F.
Line a small baking sheet and a 9x13 sheet with parchment paper and set aside.
Place the garlic slices in a small bowl and coat with about ½ tbsp of the olive oil, a ½ tbsp of the While My Za'atar Gently Weeps spice blend and the sea salt. Gently toss, keeping the garlic slices intact.
Spread the garlic slices on the small baking sheet and bake for 10 minutes until crispy and brown. Be careful not burn.
While the garlic is baking, add the kalettes to a bowl add the remaining 1 tbsp olive oil and coat. Add the remaining 1 tbsp While My Za'atar Gently Weeps spice blend toss well.
Add the kalettes to the larger baking sheet and bake for 10 minutes until the edges or leaves are crispy but not burned.
Remove from the oven and toss with the crispy baked garlic.
Add the dressing a little at a time, and combine so the pomegranate seeds are incorporated.
Sprinkle with the walnuts and goat cheese and serve warm.
Note: the dressing can be made ahead fo time.
Roasted Baby Brussels Sprouts with Maple Pomegranate Dressing
Brussels sprouts are one of my favorite fall vegetables. There's a large organic farm near my home and they always have baby Brussels on hand this time of year. The smaller size allows them to cook and brown faster in the oven. They are also easier to trim and clean before baking.
View Recipe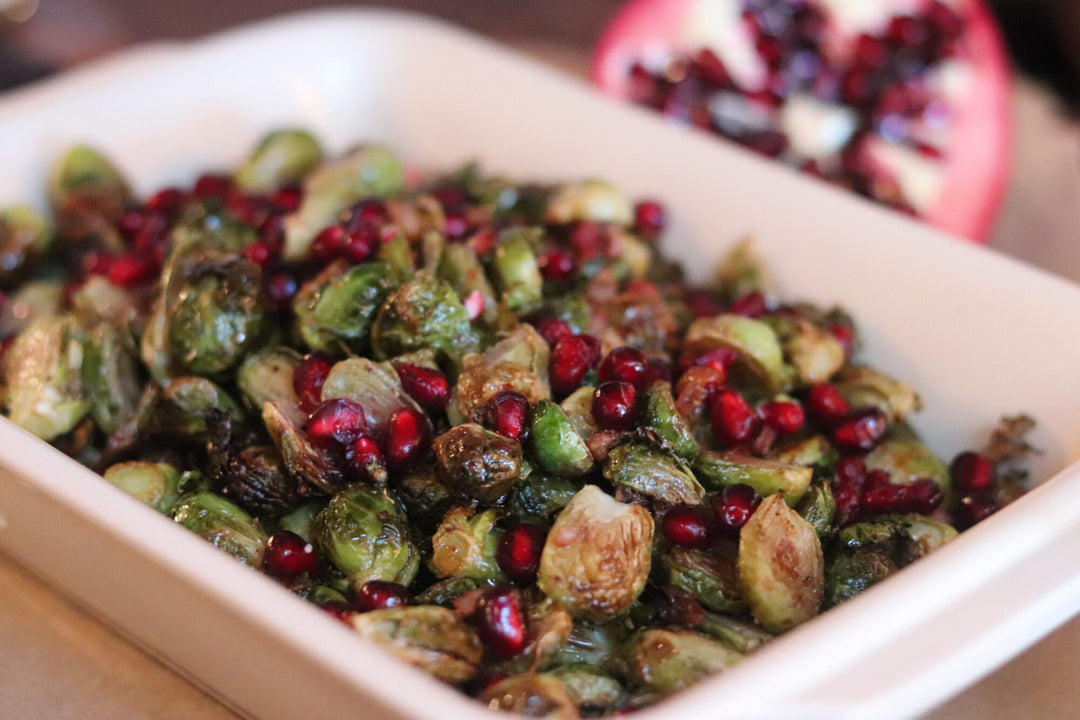 Summer Potato Salad With Saffron & Garlic Mayo
Summer just is not summer without potato salad. So what makes this version so unique? Just a drizzle of this amazing homemade saffron mayonnaise will make you say,"wow!" It's fresh and bright with our Healthy On You® Saffron and Winding Road saffron sea salt and has a lemony zing that brightens up the vegetables. You can use the leftovers to spice up anything you would normally use regular mayonnaise for like deviled eggs and crab cakes-absolutely!
View Recipe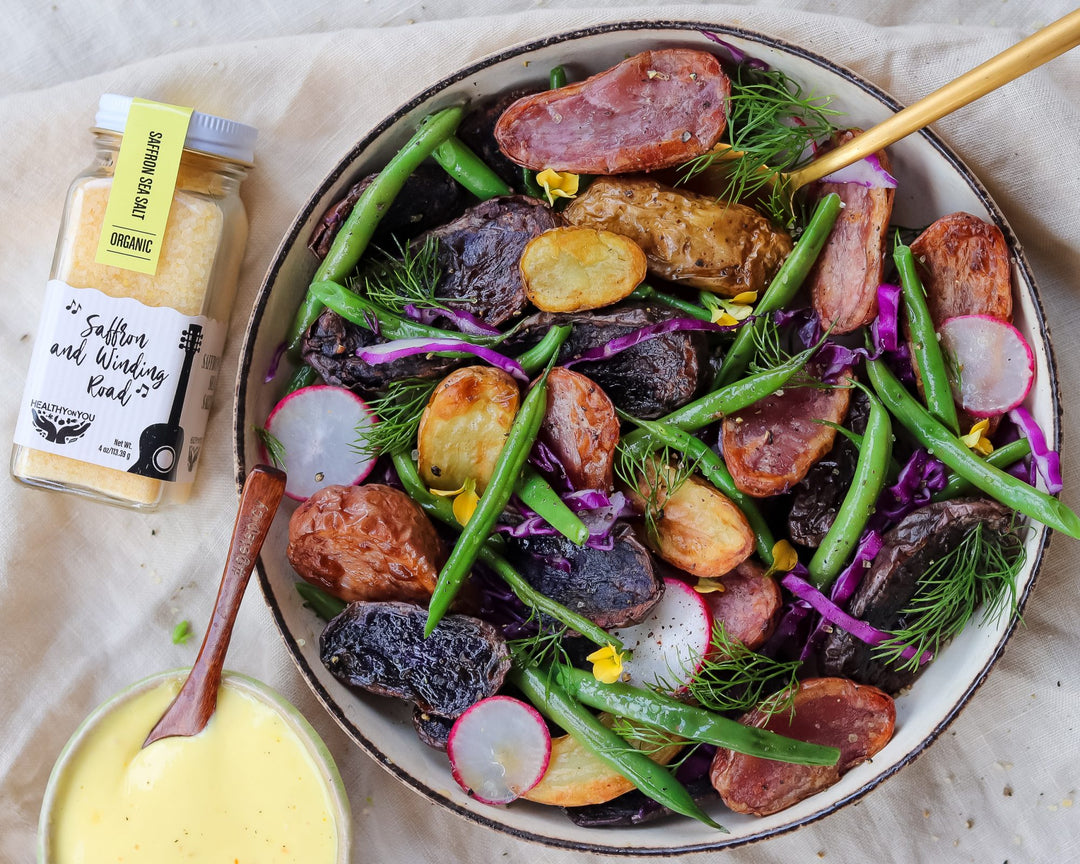 Learn How to Cook
With Our Blends

At Healthy On You®, we feel it is integral to give back to our communities and those in need. We have carried out this mission by offering donation-based cooking classes, we call our Cooking for a Cause series. All proceeds are donated to that classes's charity of choice, typically a cause fighting for social justice and equality. Join us to learn how to cook with your favorite Healthy On You® blends, support a great cause, and meet others who share a similar passion for flavorful, nutritious food!