Featured product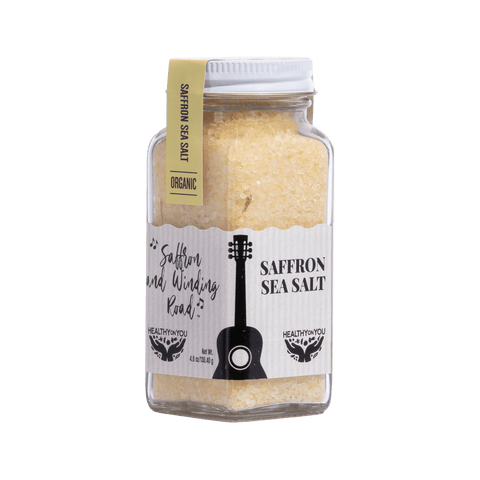 Saffron and Winding Road
Saffron Sea Salt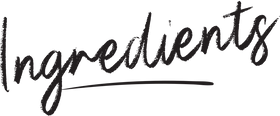 FOR THE POTATO SALAD
1 lb. fingerling potatoes, slice in half lengthwise
½ lb French green beans
1 tbsp olive oil
½ cup shredded cabbage
2 whole radishes, thinly sliced
Fresh herbs like dill or parsley
Healthy On You® Saffron and Winding Road saffron sea salt
FOR THE SAFFRON & GARLIC MAYO
3 egg yolks
2 pinches of saffron, broken into small bits
1 clove garlic, minced
2 tbsp fresh lemon juice
⅛ tbsp Healthy On You® Saffron and Winding Road saffron sea salt
1 cup flavorless oil (canola or grapeseed)
MAKE THE POTATO SALAD
Preheat the oven to 375 F°. Prepare a 9x13 baking sheet with parchment paper and set it aside.
In a large bowl, add the fingerling potatoes and toss with the olive oil. Season with the Saffron Sea Salt. Spread them evenly on the baking sheet and bake for 20-25 minutes until golden brown and soft. Remove from oven and set aside.
While the fingerling potatoes bake, rinse, and trim the beans. Cut the long ones in half. Using a steamer, steam the beans for 3-5 minutes being careful not to overcook. Remove from the heat and set aside.
MAKE THE SAFFRON & GARLIC MAYO
Prepare the saffron: In a small glass container, add the saffron to 2 tbsp of hot water and gently stir with a small spoon. Set aside and allow the saffron's orange/yellow color to permeate the water.
Use a food processor to make the mayo: Add the egg yolks, saffron with the liquid, garlic and lemon juice to the bowl. Process for 20 seconds. While still processing, remove the small opening on top and begin to steadily drip in the olive oil. Do this for the first ½ cup of oil. The mixture should come together into a smooth consistency.
Add the second ½ cup of oil in a steady light stream until it's all in the mayonnaise. Add the Saffron Sea Salt and process for 10 additional seconds. Taste and adjust the salt if needed. Store the fresh mayo in a mason jar and keep refrigerated.
PUT THE SALAD TOGETHER
In a serving bowl, add the potatoes and the string beans and toss well. Add the cabbage and sliced radishes. Drizzle with 1-2 tbsps of the saffron mayo and garnish with fresh dill or parsley. Enjoy!
Mexican Sweet Potato Burritos
Take a spin on the wild side with this delicious Mexican-style rice with sweet potatoes. It's so versatile that it works as a side dish, a burrito filling, and also a delicious taco bowl ingredient. Our Healthy On You® Something to Taco 'Bout spice blend makes this rice come alive with flavor, not to mention, that the colors are stunning on the table! Enjoy.
View Recipe
brunch
featured recipe
Gluten-Free
low-crab
lunch
vegetarian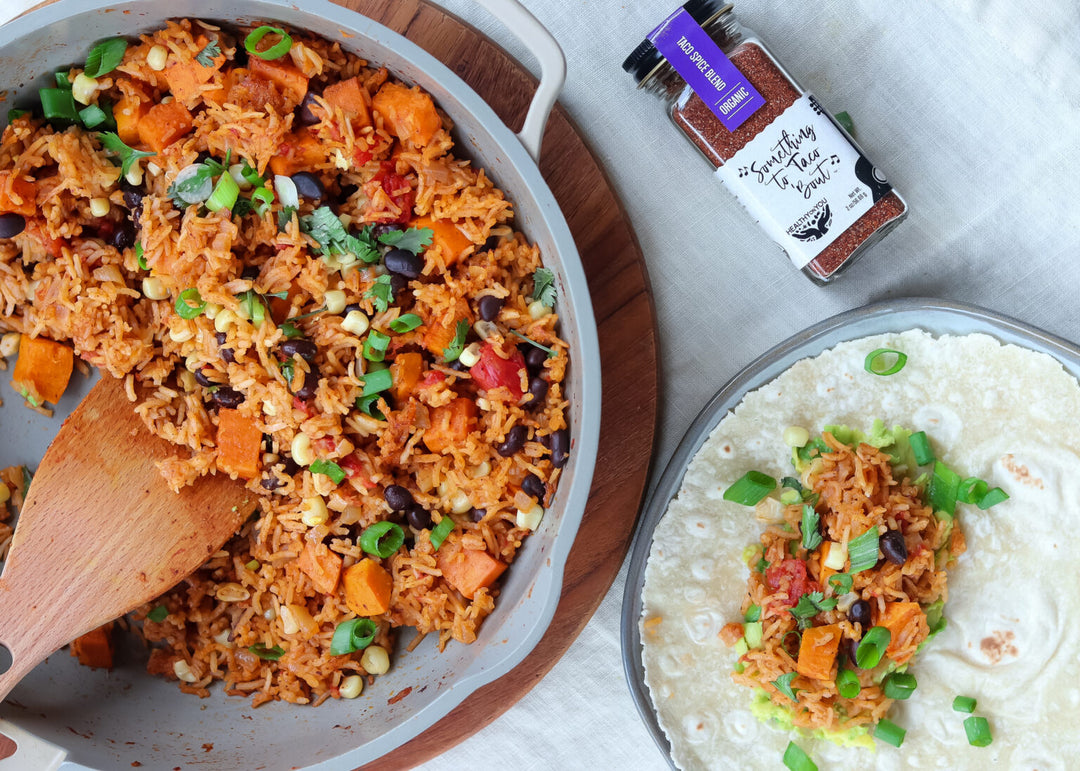 Sausage and Potato Breakfast Hash
This is the perfect breakfast or brunch dish that will make your tastebuds do a dance. Our House of the Rising Spice Creole Spice is amazing in this recipe. Give it a try.
View Recipe
Coffee Spiced Corn Salad
This delicious easy side dish will be your new summer favorite! Our Healthy On You® Hit the Roast Jack Coffee Roast Rub is truly versatile giving a whole new dimension to this tasty, sweet and savory corn salad. This goes beautifully with our Coffee Rubbed Grilled Steak recipe for a delicious summer dinner.
View Recipe
dinner
featured recipe
lunch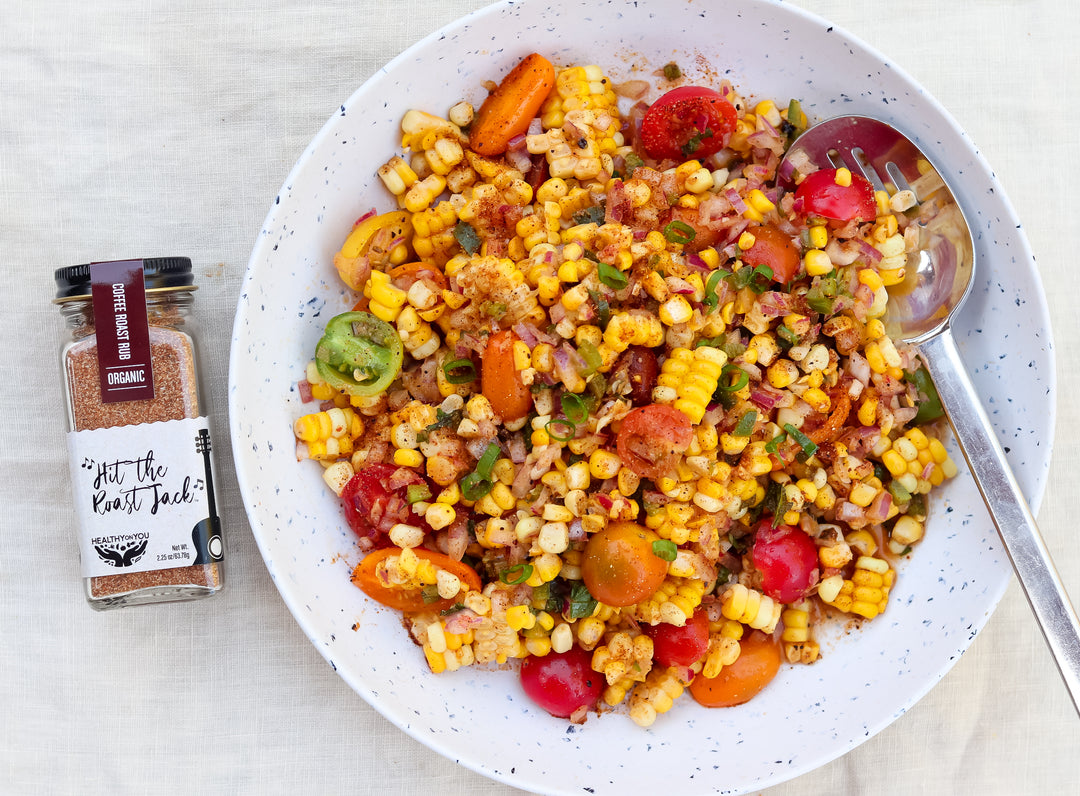 Learn How to Cook
With Our Blends

At Healthy On You®, we feel it is integral to give back to our communities and those in need. We have carried out this mission by offering donation-based cooking classes, we call our Cooking for a Cause series. All proceeds are donated to that classes's charity of choice, typically a cause fighting for social justice and equality. Join us to learn how to cook with your favorite Healthy On You® blends, support a great cause, and meet others who share a similar passion for flavorful, nutritious food!