Featured product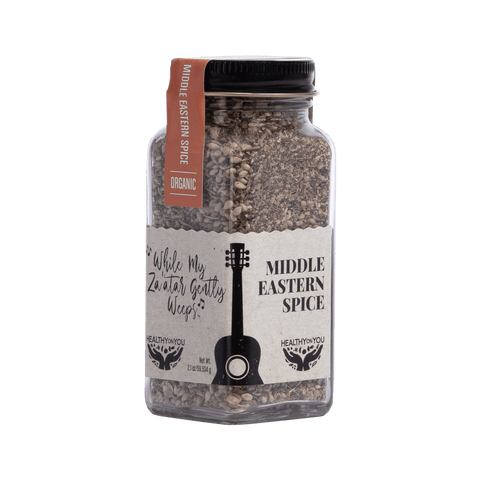 While My Za'atar Gently Weeps
Middle Eastern Spice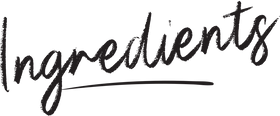 FOR THE EGGPLANT DIP
2 large eggplants, sliced lengthwise
¼ cup tahini paste
2 tbsp lemon juice
1 clove garlic, minced
1 tsp sea salt
½ cup sliced cherry tomatoes
chopped fresh parsley leaves
FOR THE ZA'ATAR OIL
¼ cup olive oil
2-3 tbsp Healthy On You® While my Za'atar Gently Weeps Middle Eastern spice blend
¼ tsp sea salt
PREHEAT OVEN THE 425˚F
Rub the cut side of the eggplants with olive oil and place on a lined baking sheet.
Bake in the oven for 60 minutes until super tender. Remove from the oven and allow to cool to the touch.
In the meantime, make the Za'atar Oil: in a small bowl combine all the ingredients for the za'atar oil. Whisk vigorously to combine. Allow the flavors to come together at room temperature while the eggplant bakes.
Scoop out the contents of the eggplant into a food processor bowl (you can use a regular large bowl and hand mix also.)
Add the tahini, garlic and 1 tsp sea salt. Process for 30 seconds or whisk vigorously for two minutes until well combined. It's ok if it's slightly lumpy but you should get it a smooth as you can by hand.
Drizzle the desired amount of Za'atar oil over the eggplant dip. Garnish with freshly chopped parsley and sliced cheery tomatoes. Serve room temp.
Eggplant Lasagna Pinwheels
This amazing low-carb, keto-friendly recipe was a big hit in our New Year, New You cooking class. Simple ingredients make up this wonderful recipe that's great for meal prep. It makes a fantastic weekday lunch too. We used a mandoline to make ¼ inch slices of eggplant and filled it with a delicious spinach and chicken filling.
View Recipe
dinner
Gluten-Free
Italian Spice Blend
Let the Good Thyme Roll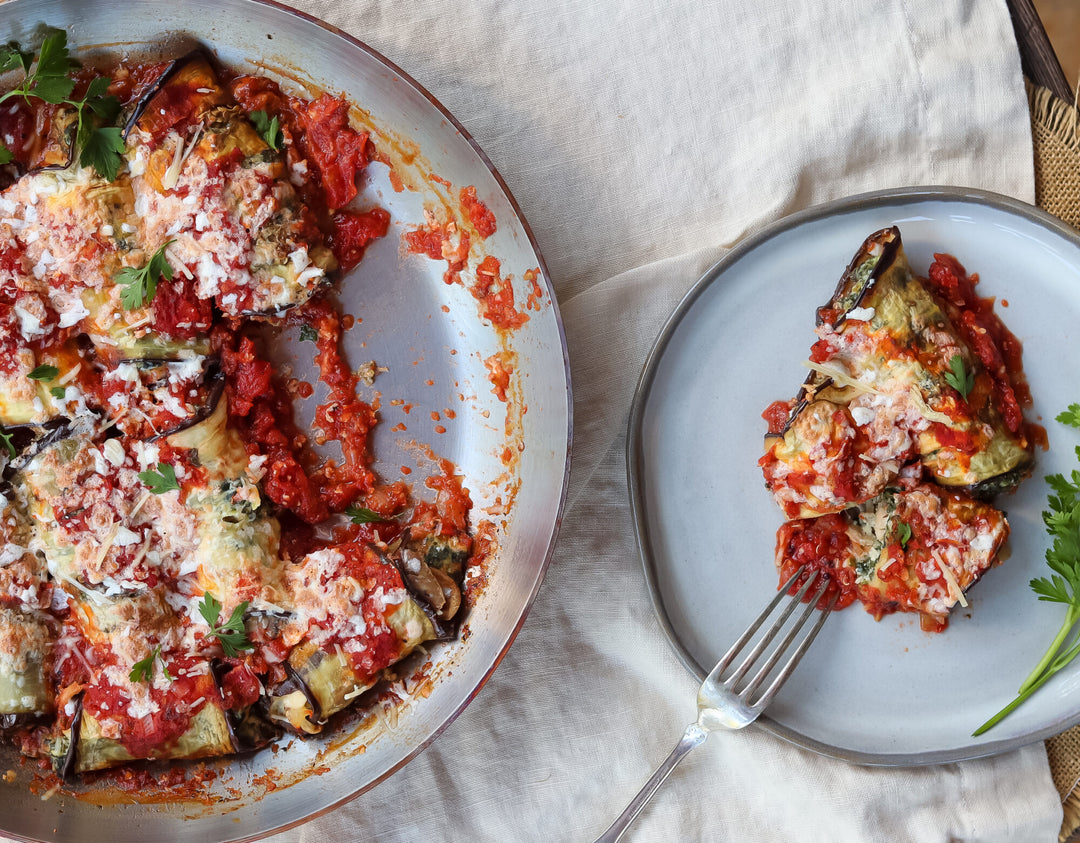 Jerked Hoisin Eggplant With Garden Fresh Broccoli And Fried Tofu
I'm getting into the healthy food bowl craze after all! I love this amazing bowl of incredible flavors to create a sweet and spicy hoisin sauce, fresh steamed broccoli, tofu and noodles. Homemade hoisin sauce is so much better when you make it yourself. It's free of preservatives and all the junk that's in the bottled version. Double the recipe and keep the remaining sauce in your fridge, It will keep for a month or more!
View Recipe
Dairy-Free
dinner
Gluten-Free
Jamaican Jerk Spice
No Woman No Spice
vegan
vegetarian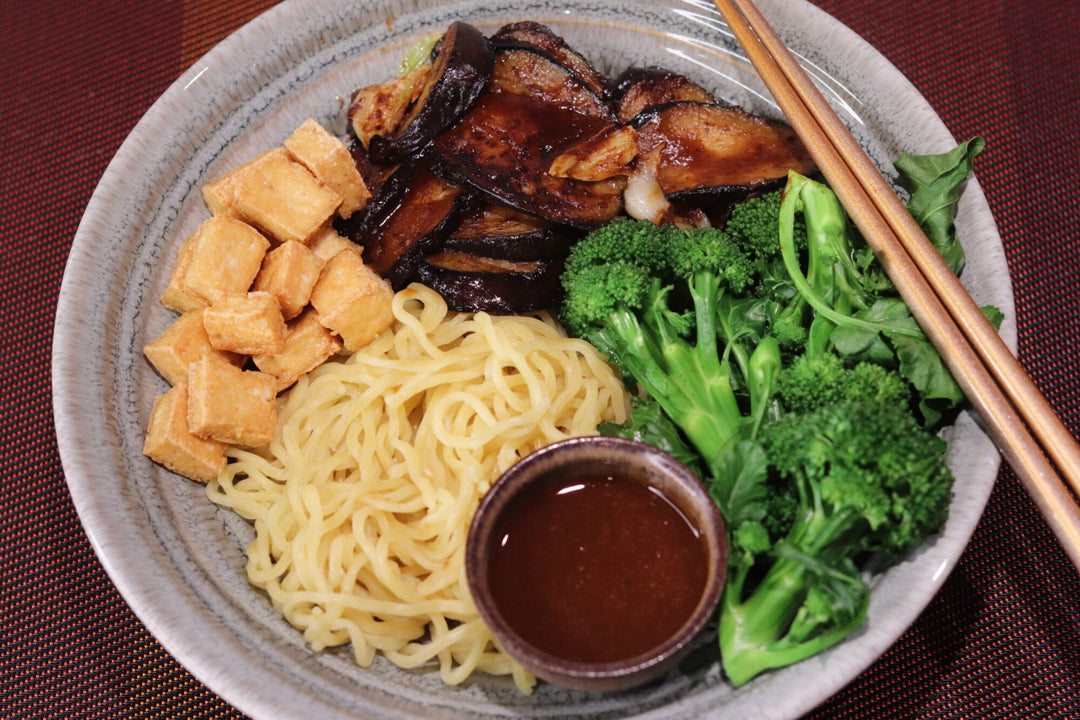 Moroccan Lentils With Roasted Cauliflower And Eggplant
Adding another easy weeknight meal to our collection! In this recipe, we bring together two of my Healthy On You Spice Blends to kick up the flavor. The gorgeous color of my cauliflower and eggplants comes from our You're So Spain, while the lentils are cooked in our Moroccan 'Round the Clock. The two come together in one bite to create the perfect balance of smoky and spice. 
View Recipe
Dairy-Free
dinner
Gluten-Free
low-crab
lunch
Side
vegan
Learn How to Cook
With Our Blends

At Healthy On You®, we feel it is integral to give back to our communities and those in need. We have carried out this mission by offering donation-based cooking classes, we call our Cooking for a Cause series. All proceeds are donated to that classes's charity of choice, typically a cause fighting for social justice and equality. Join us to learn how to cook with your favorite Healthy On You® blends, support a great cause, and meet others who share a similar passion for flavorful, nutritious food!