Featured product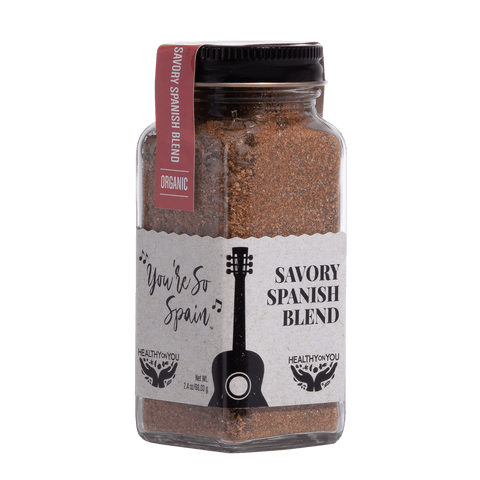 You're So Spain
Savory Spanish Blend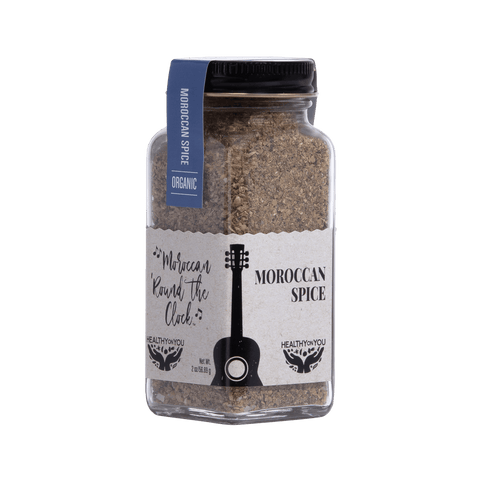 Moroccan 'Round the Clock
Moroccan Spice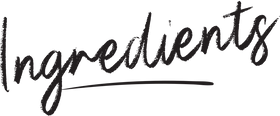 FOR THE ROASTED VEGGIES
½ large eggplant, sliced
1 medium cauliflower,
2 tbsp extra virgin olive oil
1 tbsp Healthy On You® You're So Spain Spice Blend
salt and pepper to taste
FOR THE LENTILS
1 tbsp extra virgin, olive oil
1 yellow onion, chopped
4 garlic cloves, sliced
2 cups split or whole red lentils
½ cup tomato purée
1 tbsp ancho chili powder
3 cups water
1 tbsp Healthy On You® Moroccan 'Round the Clock Spice Blend
1 tbsp tamari
1 tsp chili flakes
salt and pepper to taste
FOR THE ROASTED VEGGIES
Preheat oven to 350F. Line a baking sheet with tinfoil and grease with cooking spray.
Add the cauliflower, eggplant, olive oil and You're So Spain to a large bowl and mix well. Transfer to the prepared baking sheet, spreading evenly.
Place baking sheet with vegetables in the oven and set timer for 25-30 minutes. About halfway through, stir vegetables to ensure they're evenly cooked.
FOR THE LENTILS
While your vegetables are roasting, prepare your lentils. Heat your olive oil in a large deep skillet over medium heat.
Add your onions and garlic. Sauté for 5-8 minutes until soft and brown.
Add lentils, tomato purée, ancho chili powder, Moroccan 'Round the Clock, tamari, water, salt and pepper. Turn heat to low and simmer for 30 minutes, stirring occasionally. Add more water (by tbsp) if necessary.
Add chili flakes and simmer for another 5 minutes before removing from heat.
Top with roasted cauliflower and eggplant. Enjoy!
Moroccan Spiced Cauliflower and Lentils
Turn up the spice with this delicious and easy weeknight stew! We love this because we double up on flavors with our Healthy On You® Moroccan 'Round the Clock and Here Comes the Yum spice blends. That's the beauty of our blends-you can combine them for a unique blast of flavor that is hard to forget. This will be your go-to, we promise!
View Recipe
Dairy-Free
dinner
Gluten-Free
Moroccan Round the Clock
Side
vegan
vegetarian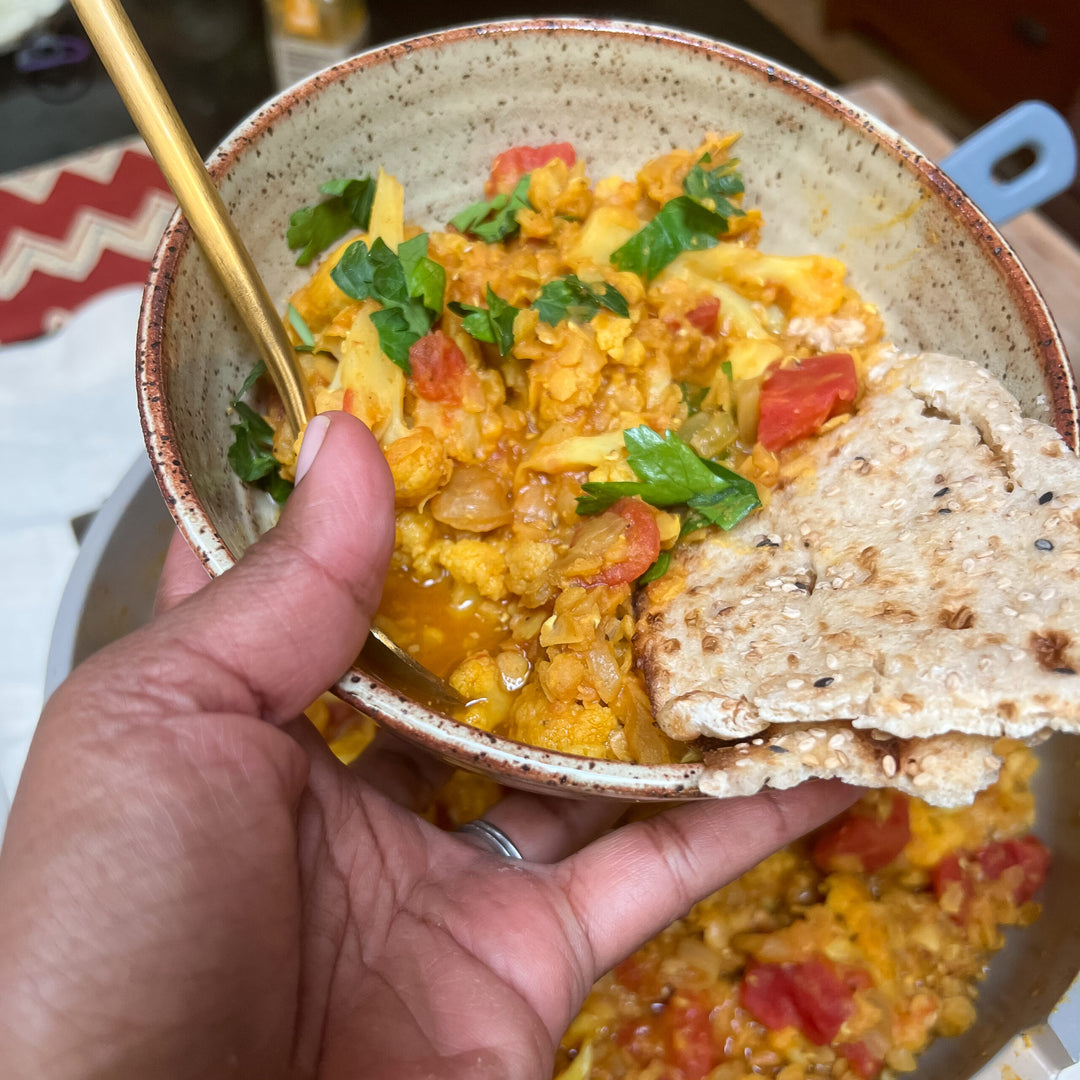 Za'atar Spiced Eggplant Tacos
One of our favorite ways to use our Middle Eastern Spice is on eggplant. When you combine that with tortillas it is perfection! If you are in the mood for tacos, but want to avoid the heavy, saucy stuff, try these. You won't be disappointed.
View Recipe
dinner
lunch
Middle Eastern Spice
While My Z'atar Gently Weeps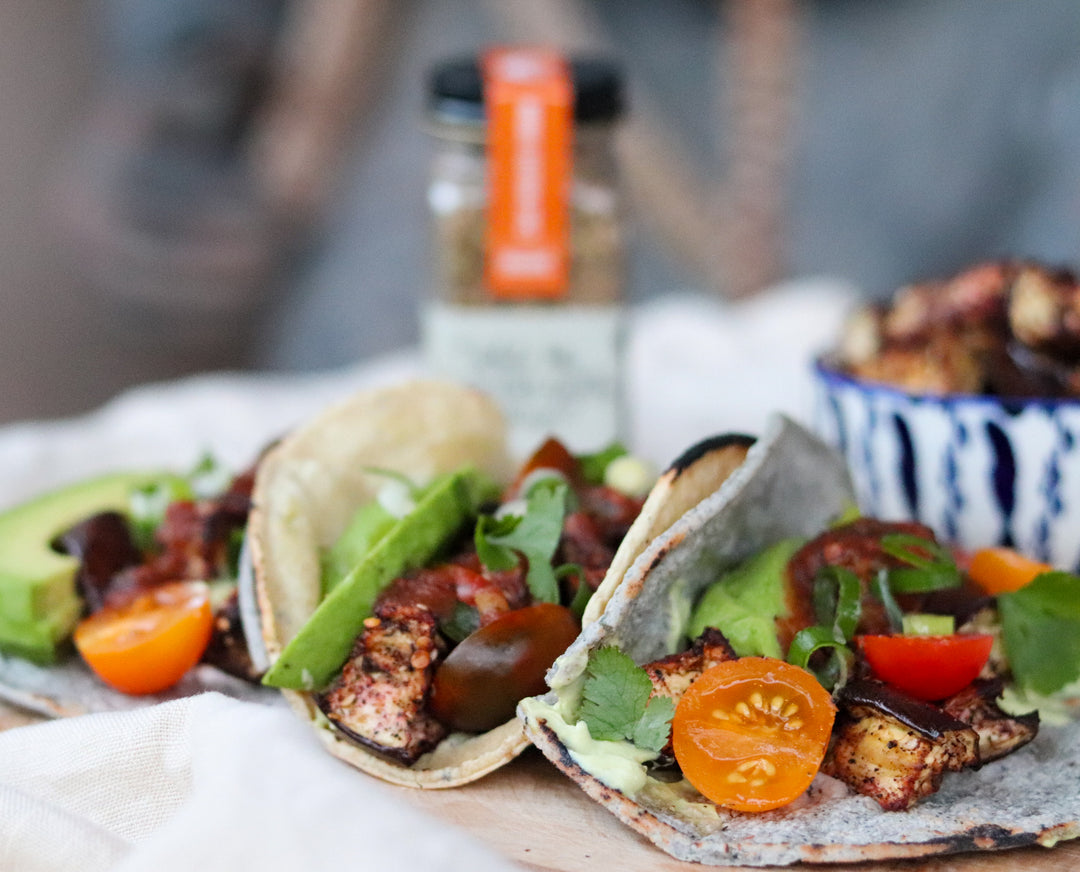 Za'atar Spiced Cauli-rice Stuffed Eggplant
I love eggplant and I consistently have them in my kitchen thanks to my garden. Eggplants are extremely versatile and are easy to dress up with some flavor, especially spice blends!
View Recipe
appetizer
dinner
Middle Eastern Spice
Side
vegetarian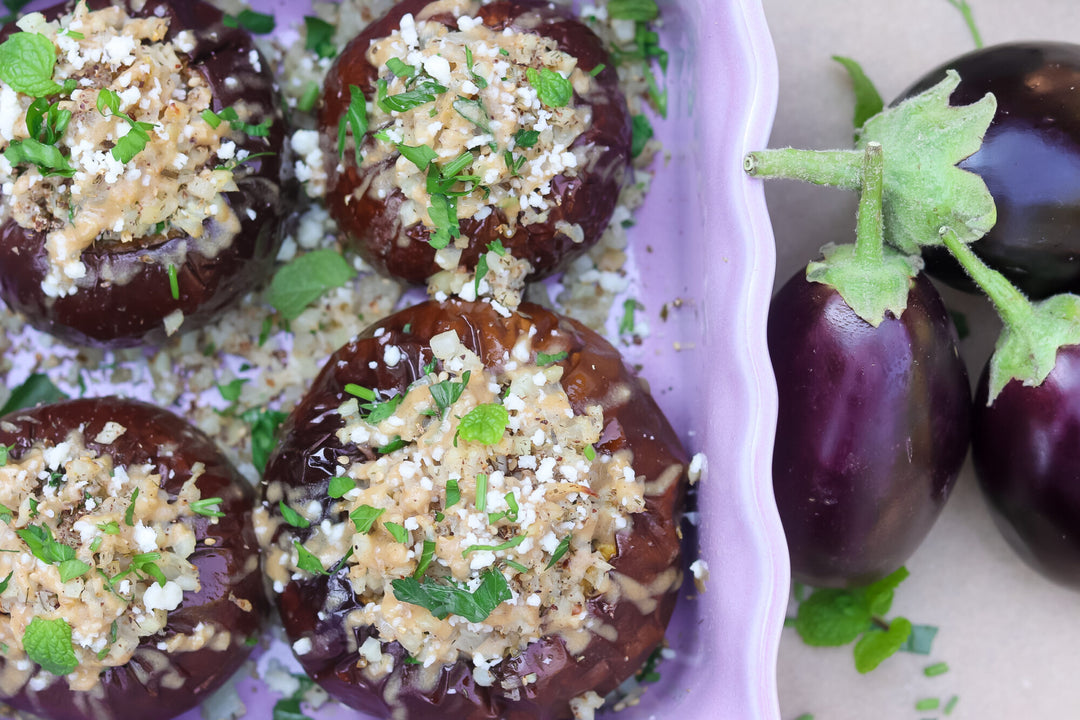 Learn How to Cook
With Our Blends

At Healthy On You®, we feel it is integral to give back to our communities and those in need. We have carried out this mission by offering donation-based cooking classes, we call our Cooking for a Cause series. All proceeds are donated to that classes's charity of choice, typically a cause fighting for social justice and equality. Join us to learn how to cook with your favorite Healthy On You® blends, support a great cause, and meet others who share a similar passion for flavorful, nutritious food!