Featured product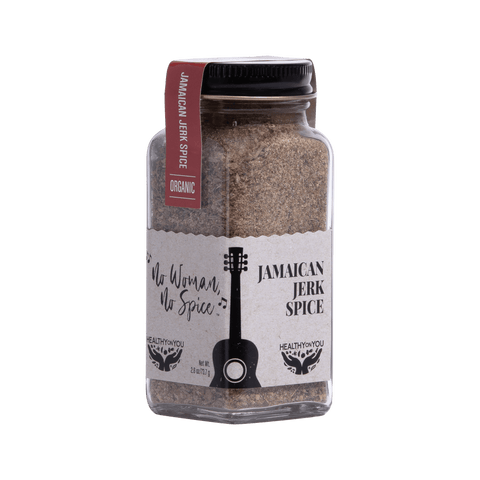 No Woman No Spice
Jamaican Jerk Spice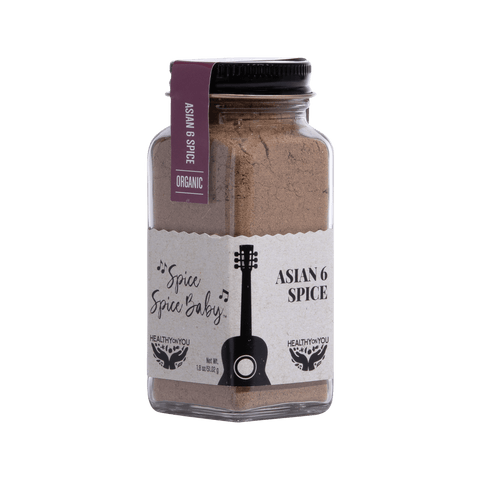 Spice Spice Baby
Asian 6 Spice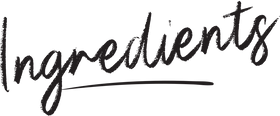 PREPARE THESE INGREDIENTS FOR THE BOWL AND KEEP WARM
½ cup fresh steamed broccoli
½ cup baked or fried cubed tofu
½ cup cooked Ramen noodles
PREPARE THE JAMAICAN JERK HOISIN SAUCE
¼ cup soy sauce
2 tbsp natural peanut butter
1 tsp Healthy On You® Spice Spice Baby Asian 6 Spice
1 tsp Healthy On You® No Woman No Spice Jamaican Jerk Spice
1 tbsp honey
2 tsp rice vinegar
2 tsp toasted sesame oil
1 garlic clove, minced
EGGPLANT AND SHIITAKE MUSHROOM STIR FRY
1 medium-sized shiitake mushrooms, stems removed and caps slices ¼ thick
1 6-8 inch Chinese eggplant sliced thin on the diagonal
6 large garlic cloves, crushed
2 tbsp grapeseed oil or any neutral oil
¼ cup chopped scallions (optional)
¼ tbsp chopped cilantro (Optional)
MAKE THE HOISIN SAUCE
Combine all ingredients in a glass bowl and whisk until smooth
MAKE THE EGGPLANT AND SHIITAKE MUSHROOM STIR FRY
Combine the chopped vegetables in a medium-sized bowl and toss with one tbsp of the oil. If you have a good oil sprayer that would really help to lightly coat the eggplant and mushrooms.
Heat a non-stick wok over medium heat. When hot, add the remaining oil and allow to heat up for another minute.
Add the vegetables and allow to cook for 2 minutes before stirring. You should hear a good sizzle on the mushrooms. If your pan is a little dry, add a bit more oil, but be careful not to over grease.
When the vegetables soften and have browned around the edges (another 5-8 minutes), remove from pan and set in a large bowl.
PUT IT ALL TOGETHER
Toss the hot vegetables with 2 tbsp of the hoisin sauce. Coat the vegetables well.
In a serving bowl, place the ramen first, then add the tofu, broccoli and the eggplant and mushroom mixture and fill the bowl. Sprinkle with the peanuts, scallions, and cilantro. Serve with a side of the hoisin sauce for dipping.
Eggplant Lasagna Pinwheels
This amazing low-carb, keto-friendly recipe was a big hit in our New Year, New You cooking class. Simple ingredients make up this wonderful recipe that's great for meal prep. It makes a fantastic weekday lunch too. We used a mandoline to make ¼ inch slices of eggplant and filled it with a delicious spinach and chicken filling.
View Recipe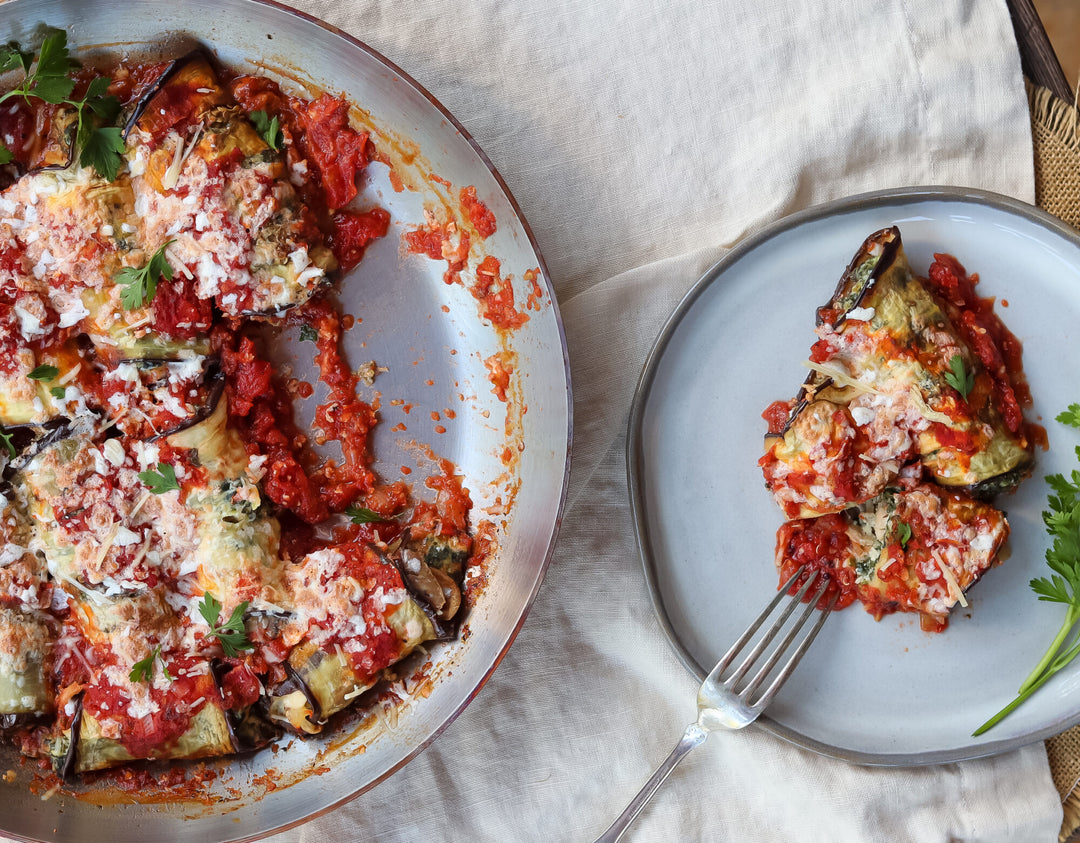 Moroccan Lentils With Roasted Cauliflower And Eggplant
Adding another easy weeknight meal to our collection! In this recipe, we bring together two of my Healthy On You Spice Blends to kick up the flavor. The gorgeous color of my cauliflower and eggplants comes from our You're So Spain, while the lentils are cooked in our Moroccan 'Round the Clock. The two come together in one bite to create the perfect balance of smoky and spice. 
View Recipe
Dairy-Free
dinner
Gluten-Free
low-crab
lunch
Side
vegan
Za'atar Spiced Cauli-rice Stuffed Eggplant
I love eggplant and I consistently have them in my kitchen thanks to my garden. Eggplants are extremely versatile and are easy to dress up with some flavor, especially spice blends!
View Recipe
appetizer
dinner
Side
vegetarian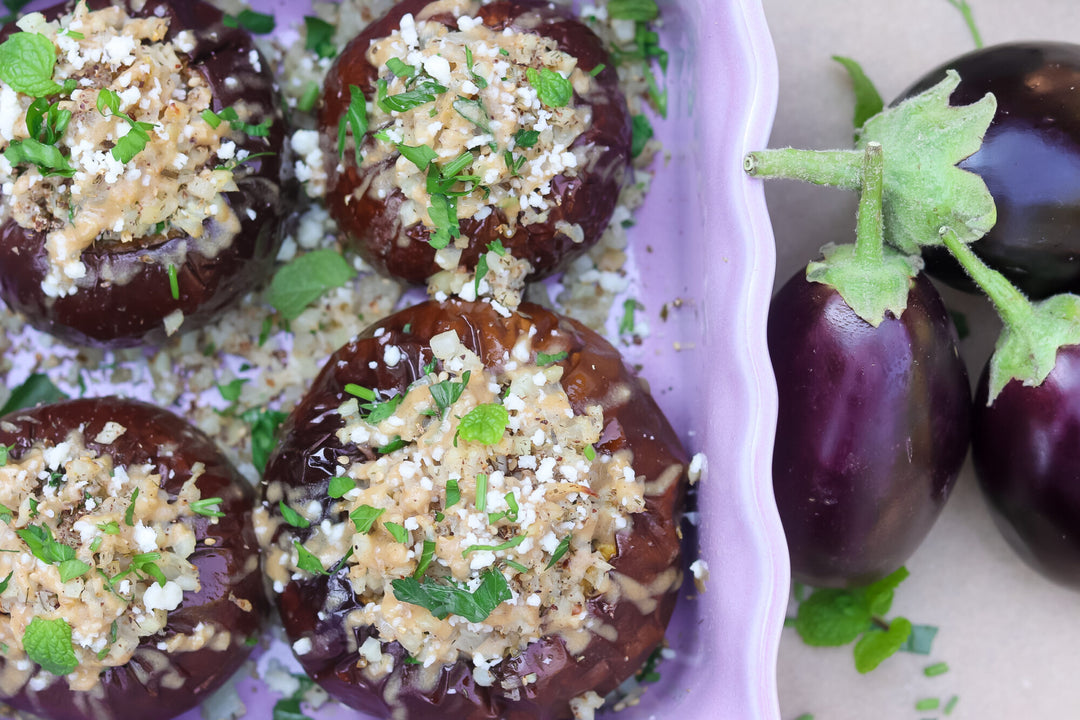 Learn How to Cook
With Our Blends

At Healthy On You®, we feel it is integral to give back to our communities and those in need. We have carried out this mission by offering donation-based cooking classes, we call our Cooking for a Cause series. All proceeds are donated to that classes's charity of choice, typically a cause fighting for social justice and equality. Join us to learn how to cook with your favorite Healthy On You® blends, support a great cause, and meet others who share a similar passion for flavorful, nutritious food!