Featured product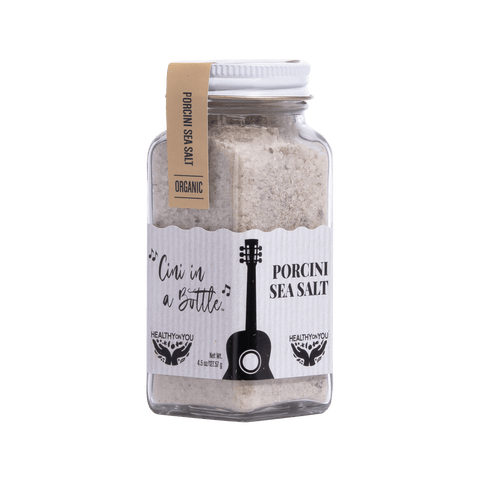 Cini in a Bottle
Poricni Sea Salt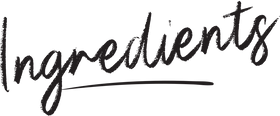 2 tbsp olive oil, separated
1 cup farro, cooked per package instructions (it will yield about 3 cups in the end)
4 small organic eggs
1 medium shallot, minced
2 garlic cloves, minced
1 medium fennel bulb, green tops removed, Halve bulbs lengthwise; slice lengthwise into ½-inch-thick pieces.
½ lb mixed mushrooms: Shiitake, Oyster, porcini, maitake varieties
½ cup dry white wine
1½ cups mushroom or vegetable stock
1 tsp Healthy On You® 'Cini in a Bottle sea salt, separated
¼ cup shredded Parmesan cheese
½ cup half n' half cream (optional)
TO MAKE THE PORRIDGE
Heat one 1 tbsp oil in a large, heavy nonstick skillet. Add the fennel slices in one layer throughout the pan. Braise the fennel for 1 to two minutes until brown then turn. Remove from the pan and set aside.
Add the remaining oil, the mushrooms and half the 'Cini in a Bottle sea salt. Spread out evenly and allow to cook for 2 minutes before stirring.
Add the fennel and incorporate them with the mushrooms until they begin to soften about three minutes. Add the garlic to mix and continue to stir.
Add the wine to the mixture, stir and allow the alcohol to burn off (about 30 seconds)
Add the cooked farro to the mixture and the stock. Stir and allow the mixture to meld together under low heat for 5-7 minutes.
MEANWHILE POACH THE EGGS
Fill a medium saucepan about ⅔ full with water and bring to a boil. Reduce the heat so the water is at a gentle simmer.
Crack eggs one at a time into a small measuring cup with a handle. Gently swirl the egg so the egg white coats the yolk. Then pour the egg into the simmering water.
Swirl the loose white parts around the yolk with a spoon. Let set for 4 minutes and remove with a slotted spoon (two at a time is manageable.)
FINISH THE RECIPE
Add the fennel to the mix. If using, add the cream to the farro and incorporate it into the mixture at this time.
Spoon the farro porridge into a shallow bowl and using a slotted spoon, top with a poached egg and sprinkle with the Parmesan cheese and remaining 'Cini in a Bottle sea salt.
Repeat for the remaining eggs.
Mushroom Risotto With Pan-seared Scallops
What better way to show the special people in your life you love them than with a home-cooked meal this Valentine's Day?! You'll have that special someone's heart singing with this Healthy On You meal! BONUS: check out our special Spotify playlist that serves up all the loving feels!
View Recipe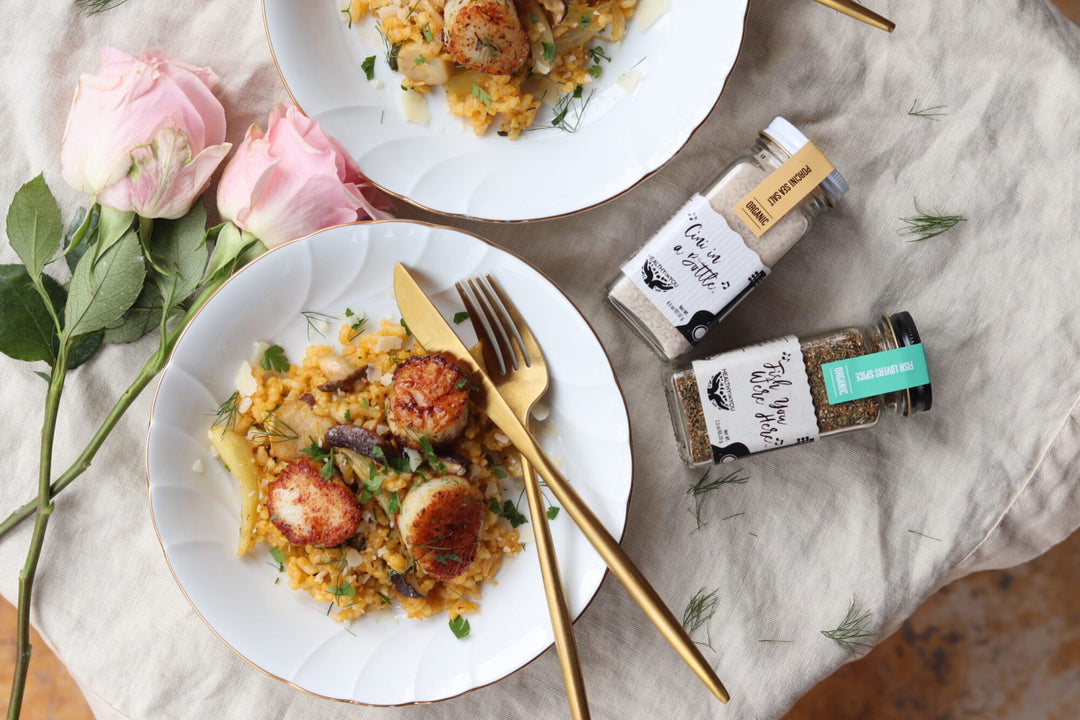 Saffron and Tomato Risotto with Roasted Vegetables
This Saffron Risotto is inspired by the Milanese versions that are lighter, omitting the heavy cream. It's simple, luxurious, brightly colored and rich in flavor. The vegetable topping is versatile so use whatever fresh seasonal vegetables you have on hand to great this delicious topping.
View Recipe
dinner
Gluten-Free
Side
vegan
vegetarian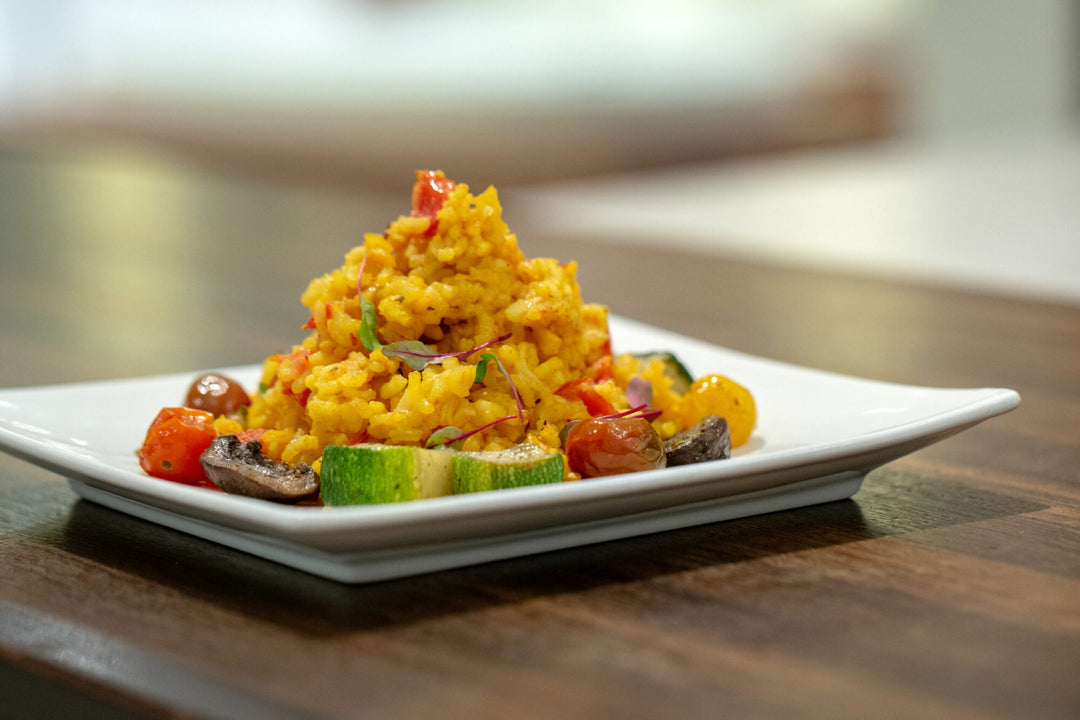 Tomato & Saffron Risotto With Shrimp
I was at a complete loss on what to cook for dinner last night but I had my two workhorse spice blends, the Healthy On You You're So Spain and Saffron & Winding Road Sea Salt. I put them to work on this Tomato & Saffron Risotto with Shrimp and it was amazing. No cream in this Milanese version. Just a little parmesan at the end which makes it perfect for warm summer meals.
View Recipe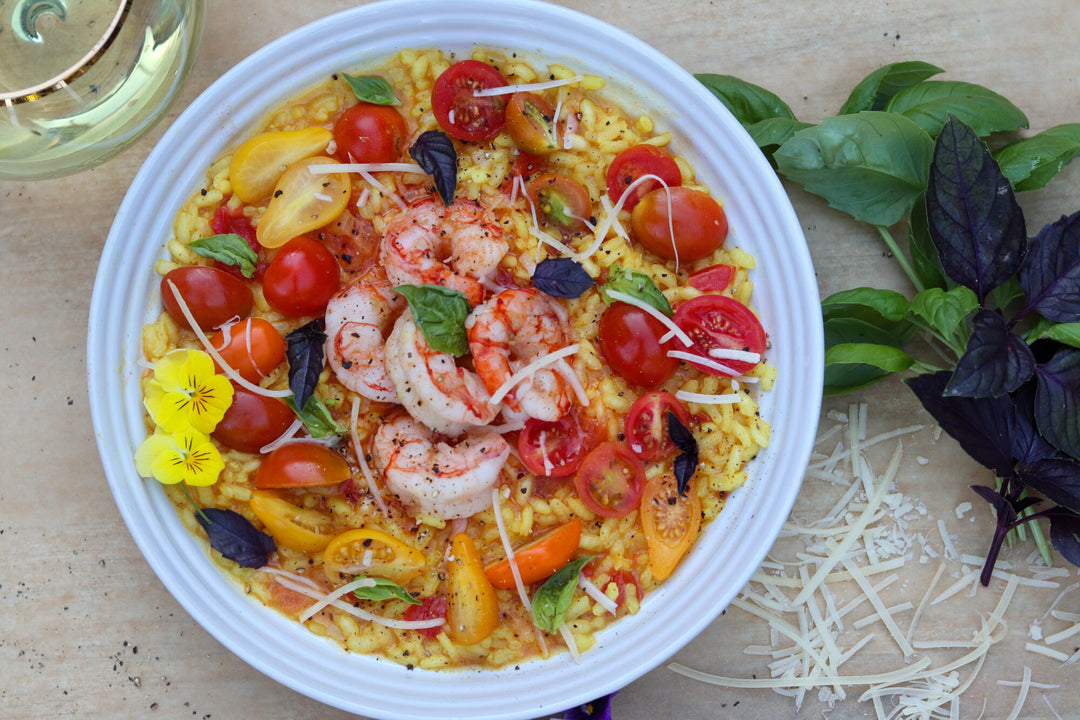 Learn How to Cook
With Our Blends

At Healthy On You®, we feel it is integral to give back to our communities and those in need. We have carried out this mission by offering donation-based cooking classes, we call our Cooking for a Cause series. All proceeds are donated to that classes's charity of choice, typically a cause fighting for social justice and equality. Join us to learn how to cook with your favorite Healthy On You® blends, support a great cause, and meet others who share a similar passion for flavorful, nutritious food!