Featured product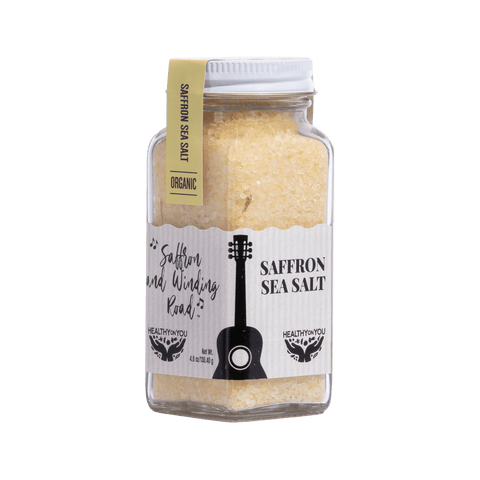 Saffron and Winding Road
Saffron Sea Salt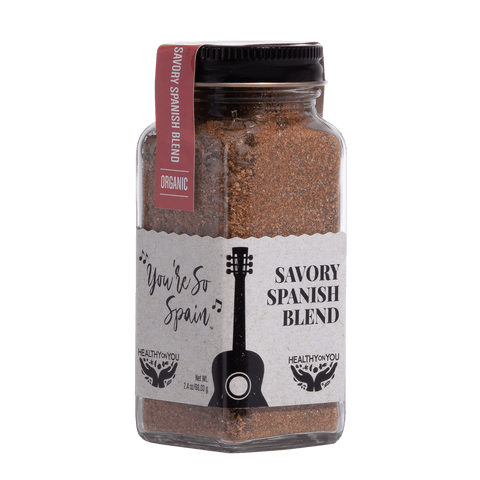 You're So Spain
Savory Spanish Blend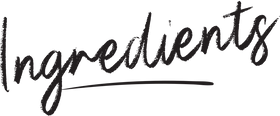 FOR THE RISOTTO
1½ cups arborio rice
2 tbsp olive oil
1 large shallot, finely chopped
½ tsp saffron threads
2 tsp Healthy On You You're So Spain spice blend
¼ cup dry white wine
5 cups stock (seafood, or chicken, etc.)
2 ripe plum tomatoes, chopped into ½-inch dice
1 tsp Healthy On You® Saffron and Winding Road sea salt
fresh cracked black pepper
¼ cup grated or shaved Parmesan cheese plus more for sprinkling at the end
FOR THE SHRIMP
1 tbsp salted butter
1 lb 21-30 count shrimp, peeled and de-veined
MAKE THE RISOTTO
In a small saucepan, warm the saffron and wine over moderate heat for one minute.
Heat the stock in a medium saucepan and add the Saffron and Winding Road sea salt; set aside.
In a large sauté pan, heat the olive oil over medium heat; add the shallots and cook until translucent, 2-3 minutes.
Add the rice, You're So Spain spice blend and combine with the shallots.
Continue to stir the rice until it becomes translucent at the edges of the grains. Add the wine and saffron mixture (it should be bright yellow in color) and stir well.
When the wine absorbs into the rice, about 1-2 minutes, add a ladle full (about ¾ cups) of stock at a time.
Gently boil the rice, stirring, until the liquid is absorbed.
Repeat this procedure, adding the hot stock one cup at a time, until it is all used and the rice is tender but firm.
Stir in the Parmesan cheese and let rest while you prepare cook the shrimp.
MAKE THE SHRIMP
Heat a skillet over medium heat. Melt the butter and just as it begins to foam, add the shrimp.
Sprinkle with the Saffron and Winding Road sea salt and saute until the shrimp is opaque and just cooked through, about 4-5 minutes.
Remove from heat.
PLATE THE RISOTTO AND SHRIMP
Plate the risotto by adding to a pasta bowl, top with the hot shrimp, and sprinkling with parmesan cheese and basil leaves. Serve hot.
Mushroom Risotto With Pan-seared Scallops
What better way to show the special people in your life you love them than with a home-cooked meal this Valentine's Day?! You'll have that special someone's heart singing with this Healthy On You meal! BONUS: check out our special Spotify playlist that serves up all the loving feels!
View Recipe
dinner
Fish You Were Here
Porcini Sea Salt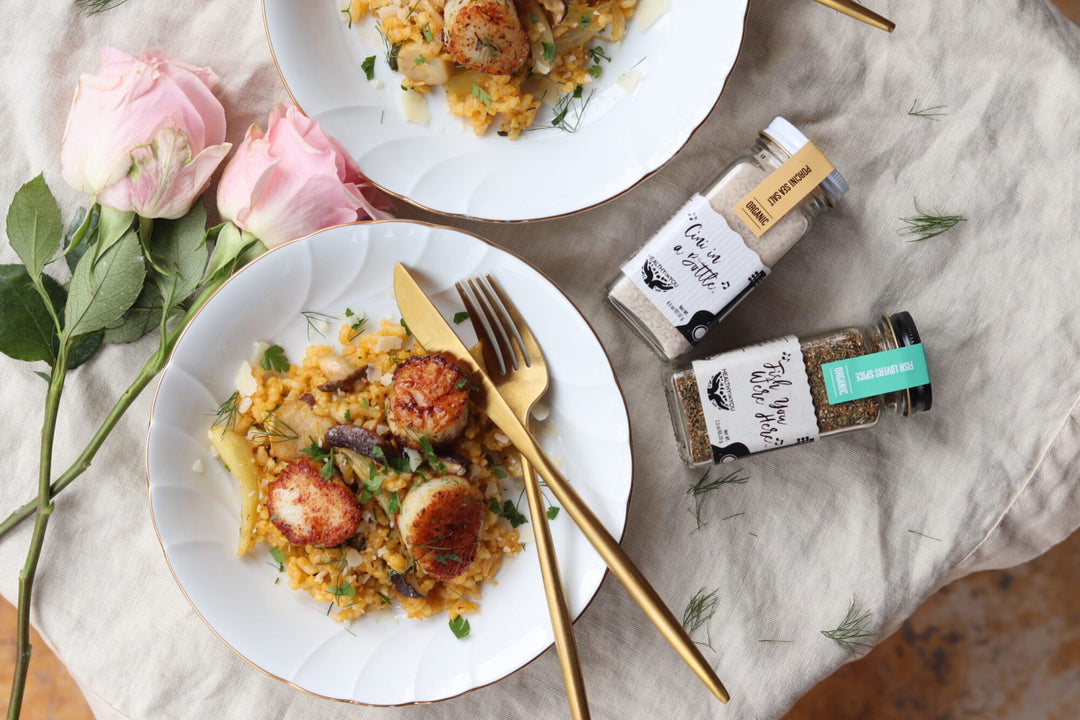 Heirloom Tomato And Leek Tart
It's tomato season! If you have a garden, growing tomatoes are a test of patience that can sometimes make you want to pull your hair out. Luckily, local farmer's markets are overflowing with tomatoes so sweet ripe tomatoes should be easy to come by. This tart is perfect for a main course at brunch and also works well with a side salad for a light dinner -with a glass of vino (wink, wink!)
View Recipe
breakfast
brunch
lunch
Provence You've Been Gone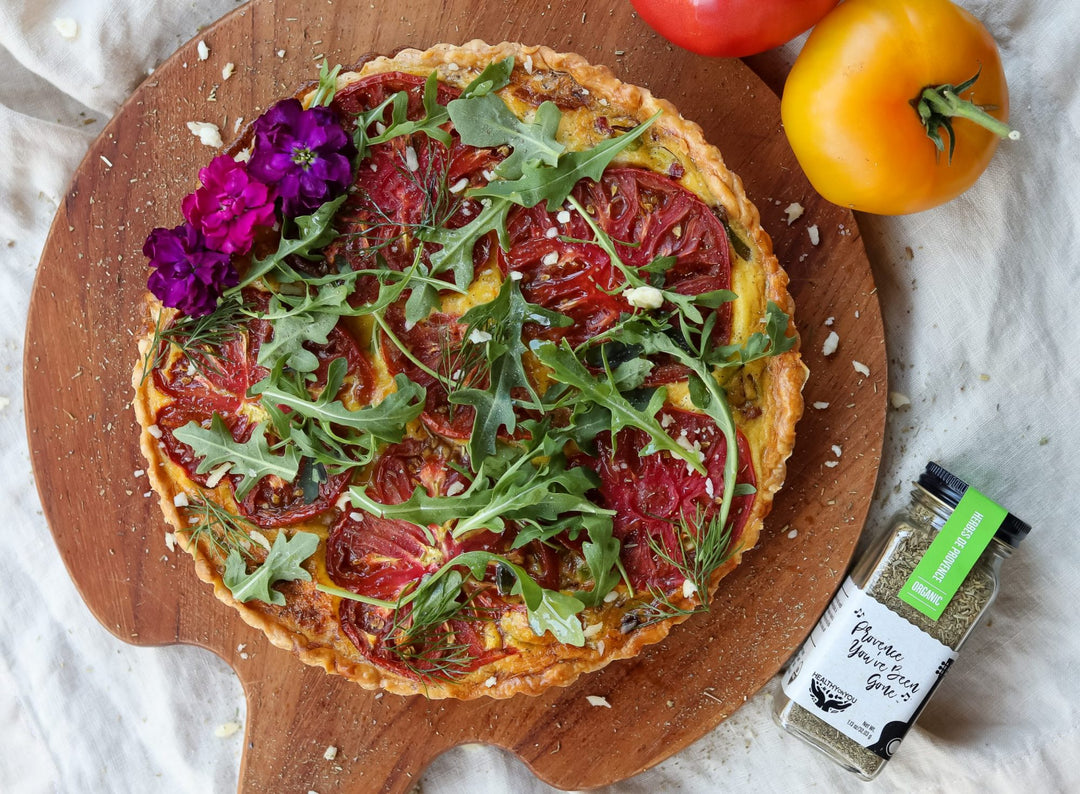 Summer Potato Salad With Saffron & Garlic Mayo
Summer just is not summer without potato salad. So what makes this version so unique? Just a drizzle of this amazing homemade saffron mayonnaise will make you say,"wow!" It's fresh and bright with our Healthy On You® Saffron and Winding Road saffron sea salt and has a lemony zing that brightens up the vegetables. You can use the leftovers to spice up anything you would normally use regular mayonnaise for like deviled eggs and crab cakes-absolutely!
View Recipe
dinner
Saffron and Winding Road
Saffron Sea Salt
vegetarian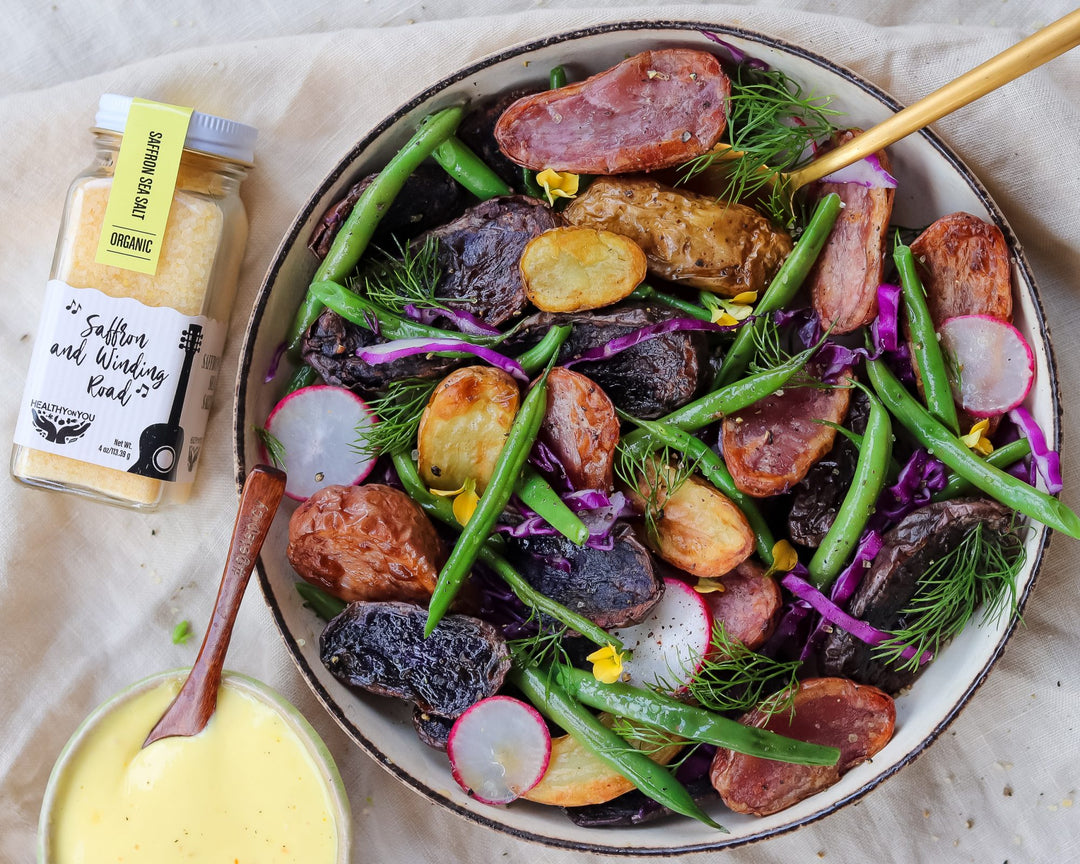 Learn How to Cook
With Our Blends

At Healthy On You®, we feel it is integral to give back to our communities and those in need. We have carried out this mission by offering donation-based cooking classes, we call our Cooking for a Cause series. All proceeds are donated to that classes's charity of choice, typically a cause fighting for social justice and equality. Join us to learn how to cook with your favorite Healthy On You® blends, support a great cause, and meet others who share a similar passion for flavorful, nutritious food!