Featured product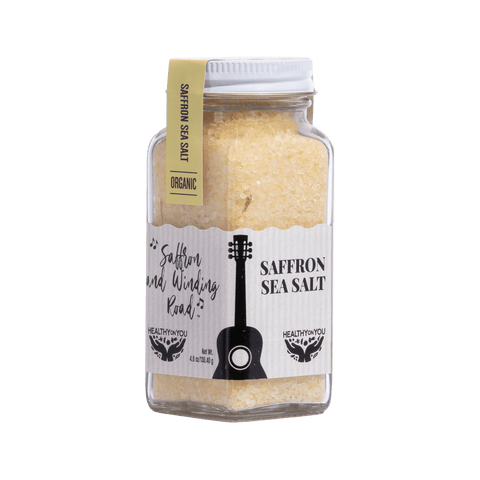 Saffron and Winding Road
Saffron Sea Salt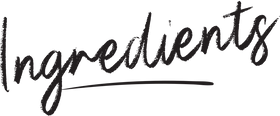 1½ cups arborio rice
2 tbsp olive oil or butter
1 large shallot, finely chopped
½ tsp saffron threads
1 tsp smoked paprika
¼ cup dry white wine
6 cups stock (vegetable or chicken, etc.)
2 ripe plum tomatoes, chopped into 1⁄2-inch dice
1 tsp Healthy On You® Saffron and Winding Road sea salt
black pepper
Parmesan cheese (optional)
Microgreens for garnish (optional)
FOR THE ROASTED VEGETABLES
1 tbsp olive oil
1 small zucchini, chopped
2 cups cherry tomatoes
4 garlic cloves, peeled and smashed
1 cup crimini or "baby bella" mushrooms, sliced
1 tsp Healthy On You® Saffron and Winding Road sea salt
Roast the Vegetables: Preheat the over to 375°F. In a large bowl, combine the whole cherry tomatoes, zucchini, mushrooms, and olive oil. Combine well and spread out evenly on a baking sheet and sprinkle with the Saffron and Winding Road sea salt
Roast the vegetables for 15 minutes until the tomato skins blister and zucchini mushroom are tender. Remove from oven.
For the Risotto: In a small saucepan, warm the saffron and wine over moderate heat for one minute.
Heat the stock in a medium saucepan and add the Saffron and Winding Road sea salt; set aside.
In a large sauté pan, heat the olive oil over medium heat; add the shallots and cook until translucent, 2-3 minutes.
Add the rice, smoked paprika and combine with the with the shallots. Continue to stir the rice until it becomes translucent at the edges of the grains.
Add the wine and saffron mixture (it should be bright yellow in color) and stir well.
When the wine absorbs into the rice, about 1-2 minutes, add a ladle full (about ¾ cups) of stock at a time. The stock should slightly
Gently boil the rice, stirring, until the liquid is absorbed.
Repeat this procedure, adding the hot stock one cup at a time, until it is all used and the rice is tender but firm.
Fold in the tomatoes and season with more Saffron and Winding Road sea salt and pepper. Top with the roasted vegetables and sprinkle with Parmesan cheese; garnish with the microgreens and serve at once.
Farro Risotto with Braised Fennel and Wild Mushrooms
adminThis is the perfect hearty fall dish and a great evening meal to be shared with friends. Though farro is not gluten-free, it is lower in gluten than today's modern wheat varieties and it is packed with vitamins and fiber. It's a great alternative to rice, quinoa, and barley and is commonly used in Mediterranean and Italian cooking.
View Recipe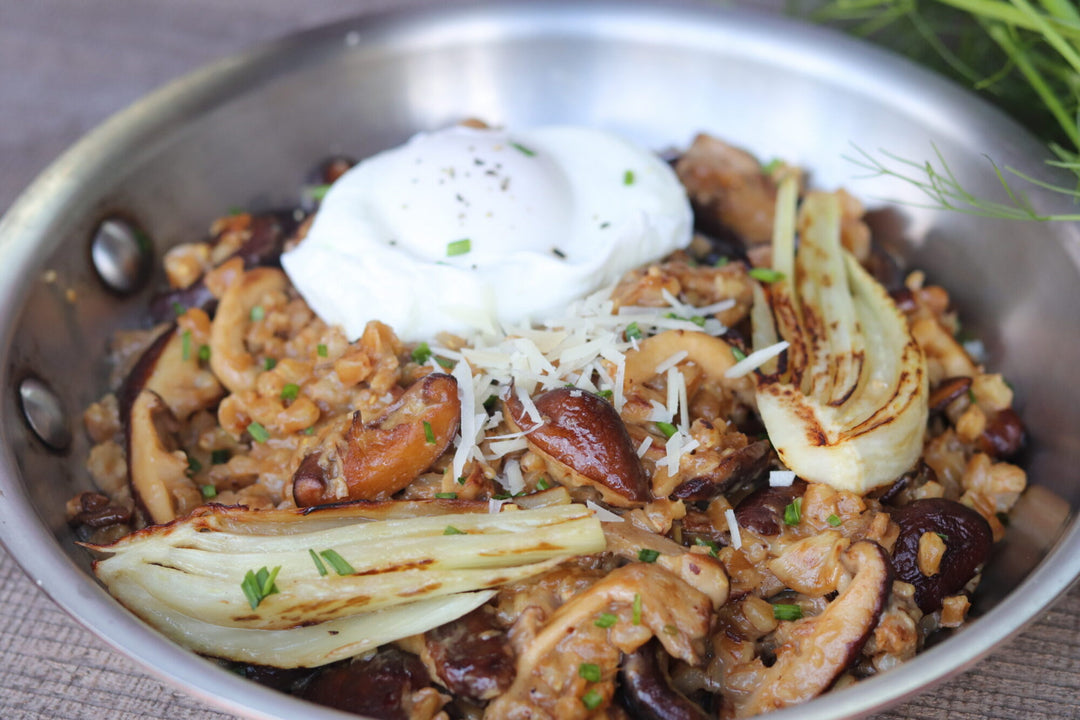 Mushroom Risotto With Pan-seared Scallops
What better way to show the special people in your life you love them than with a home-cooked meal this Valentine's Day?! You'll have that special someone's heart singing with this Healthy On You meal! BONUS: check out our special Spotify playlist that serves up all the loving feels!
View Recipe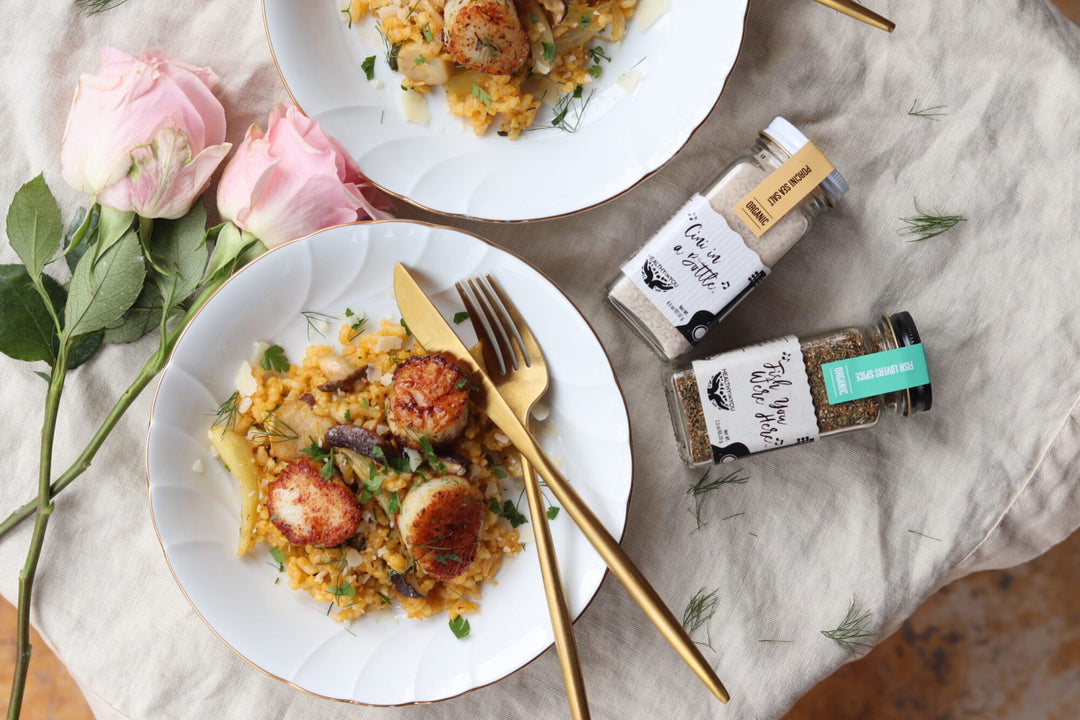 Tomato & Saffron Risotto With Shrimp
I was at a complete loss on what to cook for dinner last night but I had my two workhorse spice blends, the Healthy On You You're So Spain and Saffron & Winding Road Sea Salt. I put them to work on this Tomato & Saffron Risotto with Shrimp and it was amazing. No cream in this Milanese version. Just a little parmesan at the end which makes it perfect for warm summer meals.
View Recipe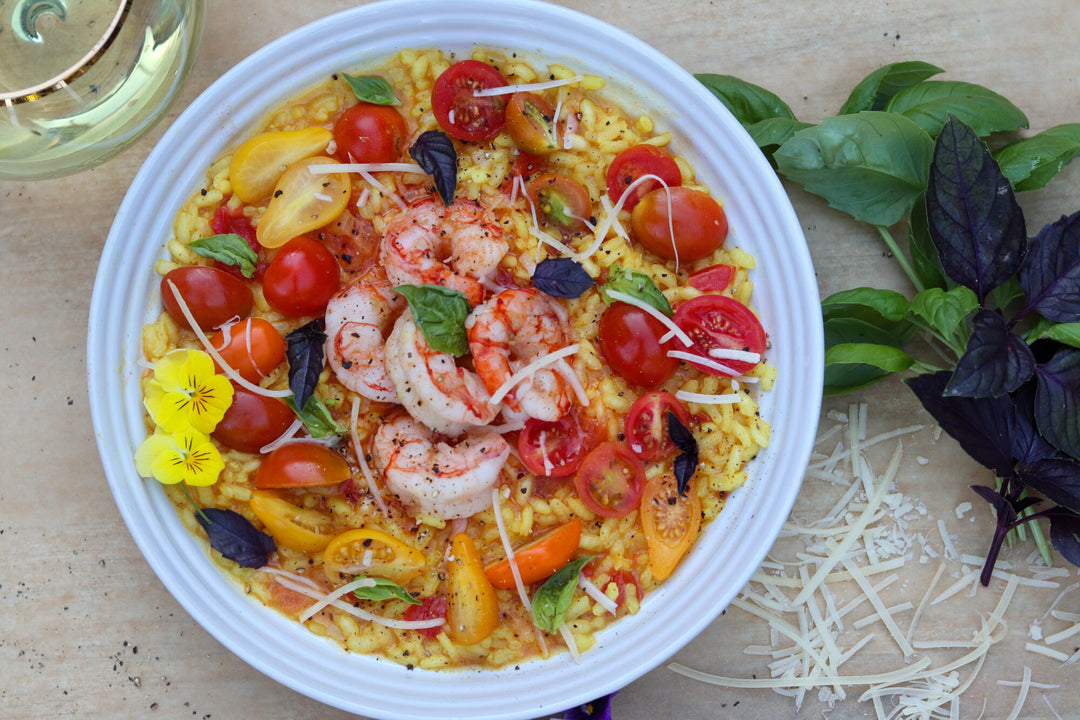 Learn How to Cook
With Our Blends

At Healthy On You®, we feel it is integral to give back to our communities and those in need. We have carried out this mission by offering donation-based cooking classes, we call our Cooking for a Cause series. All proceeds are donated to that classes's charity of choice, typically a cause fighting for social justice and equality. Join us to learn how to cook with your favorite Healthy On You® blends, support a great cause, and meet others who share a similar passion for flavorful, nutritious food!