Featured product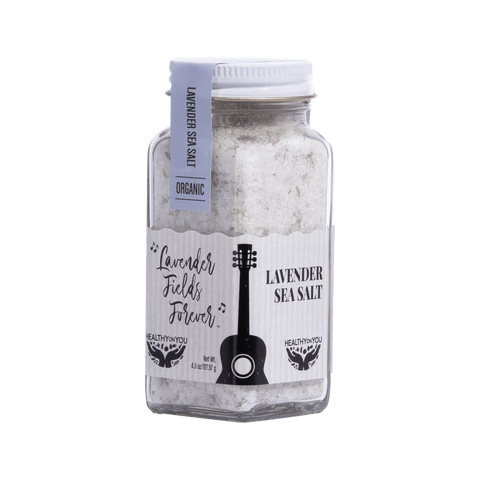 Lavender Fields Forever
Lavender Sea Salt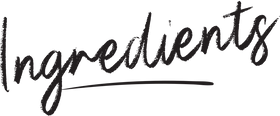 12 tbsp unsalted butter (can substitute vegan butter), cut into 12 pieces
6 oz bittersweet chocolate, chopped
4 large eggs, yolks and whites separated
1 tsp lavender extract, separated
1 cup coconut palm sugar (sifted)
2 cup almond flour
1 tbsp high-quality cocoa powder
1/2 tsp Healthy On You® Lavender Fields Forever Salt Blend
confectioners' sugar for garnish (optional)
Adjust oven rack to the middle position and preheat oven to 350F.
Boil a kettle of water on the stovetop in preparation for the water bath. While water boils, line a roasting pan with a folded kitchen towel.
Microwave chocolate and butter in a medium bowl, stirring often for 1½-2 minutes. Once melted, stir in lavender extract and set aside.
Using a stand mixer with the whisk attachment, whip egg whites on medium-low until foamy, about 1 minute. Increase speed to medium-high and continue to whip, slowly adding ½ cup coconut sugar, until the whites are glossy and hold stiff peaks, about 4 minutes longer. Transfer egg whites to a large bowl.
Add egg yolks and remaining ½ cup coconut sugar to the now empty mixer bowl and whip on medium-high speed until thick and pale yellow, about 3 minutes, scraping down the bowl as necessary.
Add the chocolate mixture and mix on medium speed until incorporated, about 15 seconds. Add the almond flour, cocoa and Lavender Fields Forever and mix until incorporated. Remove bowl from mixer and stir a few times with a large spatula, scraping the bottom of the bowl to make sure all the almond flour has been incorporated.
Add ⅓ of the egg whites to the bowl and return to the mixer. Mix on medium speed, about 30 secs, scraping down the bowl halfway. Transfer the batter to a bowl with the remaining egg whites. Using a large rubber spatula, gently fold the whites into the batter until no streaks of light brown egg whites remain.
Pour batter into lightly greased ramekins and place in the roasting pan on top of the kitchen towel. Pour enough boiling water into the pan to come halfway up the sides of the ramekins.
Place the pan in the oven and bake, uncovered. The cakes are ready when a toothpick inserted in the center comes out with a few moist crumbs attached, about 30 minutes. Let cool slightly before lightly dusting with confectioners' sugar.
Spiced Pumpkin Crumble
Do yourself a favor, and start baking EVERYTHING with our Spice Spice Baby Spice Blend. Ok, maybe not everything… but definitely every fall / winter dessert! Move over boring cinnamon, Spice Spi
View Recipe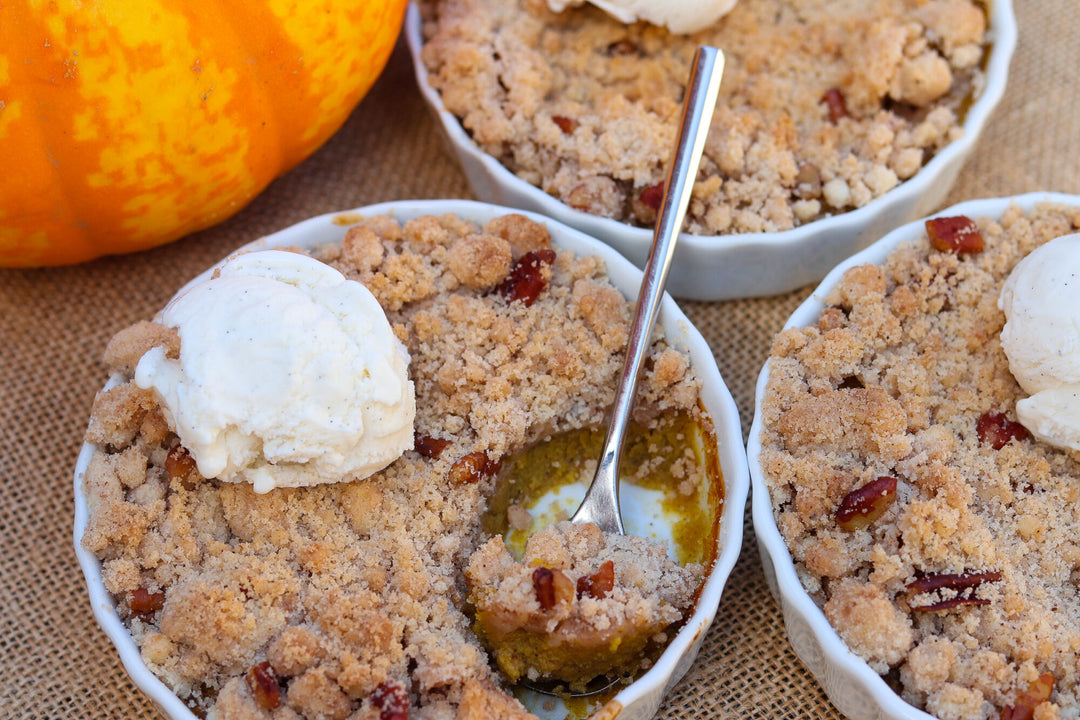 Lavender Peach Crisp
If you like peaches and lavender, you will love this delicious combo in our updated version of peach crisp! It's yet another flavorful peach recipe in our repertoire of end of summer recipes.
View Recipe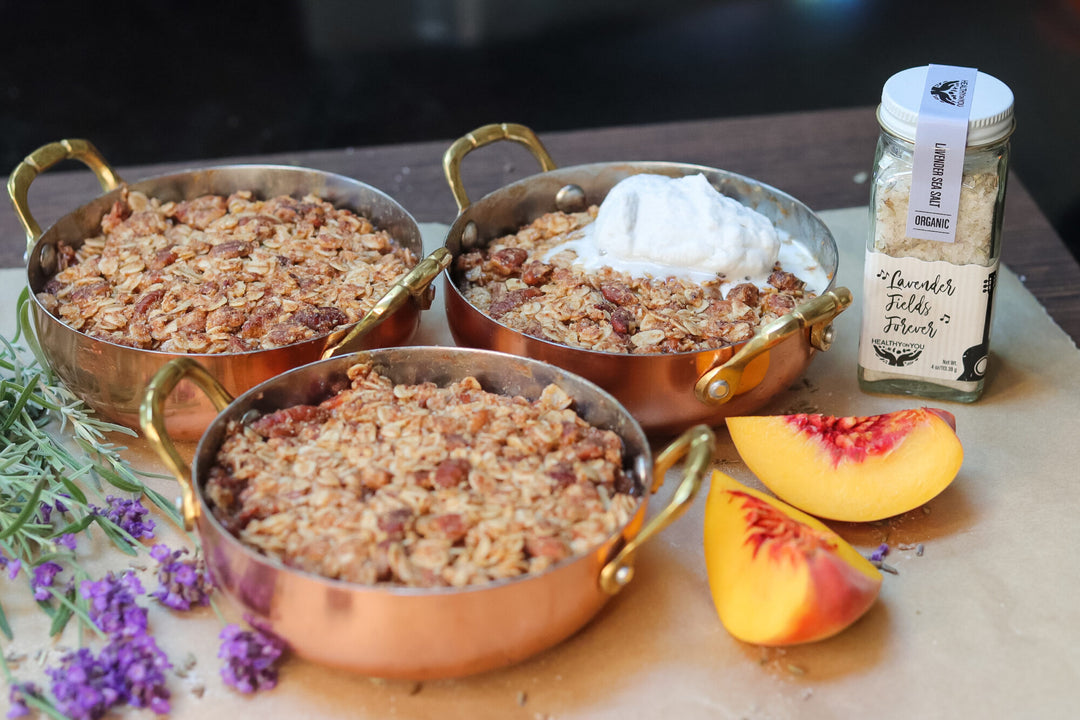 Learn How to Cook
With Our Blends

At Healthy On You®, we feel it is integral to give back to our communities and those in need. We have carried out this mission by offering donation-based cooking classes, we call our Cooking for a Cause series. All proceeds are donated to that classes's charity of choice, typically a cause fighting for social justice and equality. Join us to learn how to cook with your favorite Healthy On You® blends, support a great cause, and meet others who share a similar passion for flavorful, nutritious food!