Featured product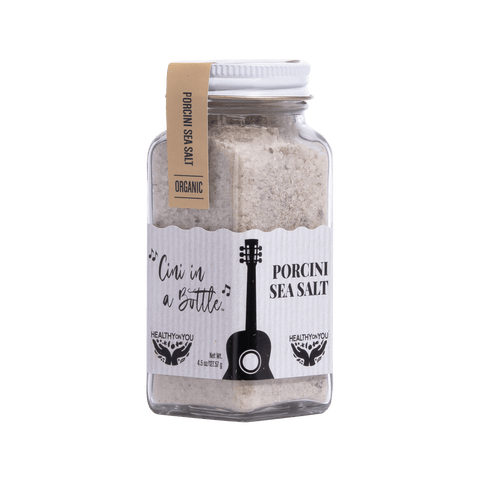 Cini in a Bottle
Poricni Sea Salt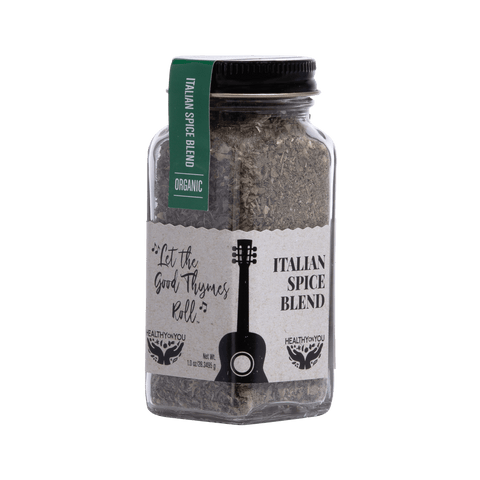 Let The Good Thymes Roll
Italian Spice Blend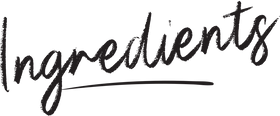 FOR THE MUSHROOM FILLING
4 cups Mixed mushrooms, washed and sliced (I like porcini, oyster, baby bellas, etc)
2 tbsp olive oil/butter or ghee
1 tbsp Healthy On You® Let the Good Thymes Roll Italian Spice Blend
½ tsp Healthy On You® Cini in a Bottle Porcini Sea Salt + more to taste.
¼ cup chopped shallots
⅓ cup dry sherry
2 sprigs of fresh thyme
FOR THE CLAFOUTIS
3 large eggs
½ tsp Healthy On You® Cini in a Bottle Porcini Sea Salt
⅔ cup flour (Gluten-free works well also)
1½ cups milk
¼ cup shredded cheese variety (fontina, asiago, gruyere)
fresh pepper
MAKE THE MUSHROOM FILLING
Place a medium-sized skillet or cast iron on the stove over medium-high heat. Add the oil/butter/ghee to the pan
When hot, add the shallot and allow to cook for 3-5 minutes. Watch carefully so it does not burn.
Add the Cini in a Bottle sea salt, and stir well, then add the mushrooms all at once. Incorporate the mushrooms and the shallots and allow to cook for two minutes before adding the Let the Good Thymes Roll spice blend.
Allow the mushrooms to cook and soften. When the steam and liquid begin to evaporate, add the dry sherry and stir well to deglaze the pan.
Continue cooking the mushrooms for a few more minutes until the liquid thickens. Taste and add more sea salt if needed.
MAKE THE CLAFOUTIS
Preheat the oven to 375°F
Using a mixer, blend the eggs and salt until frothy.
Add the milk and continue to mix.
Add the flour and continue to mix until the whole mixture is smooth about 2 minutes.
Pour the batter over the mushrooms and cover completely. Sprinkle the top with the shredded cheese.
Sprinkle with black pepper and place in the oven.
Bake for 35-40 mins until the clafoutis sets. Remove from oven and garnish with fresh thyme leaves. Serve warm or at room temperature.
Caramelized Onion And Wild Mushroom Tart
Oh the smells of fall! That's when home cooking is that much more comforting as we begin to spend even more time inside. I say "even more" because we've spent ALOT of time indoors this past year with the pandemic.
View Recipe
brunch
Cini in a Bottle
Coffee Roast Rub
Hit the Roast Jack
lunch
Porcini Sea Salt
vegetarian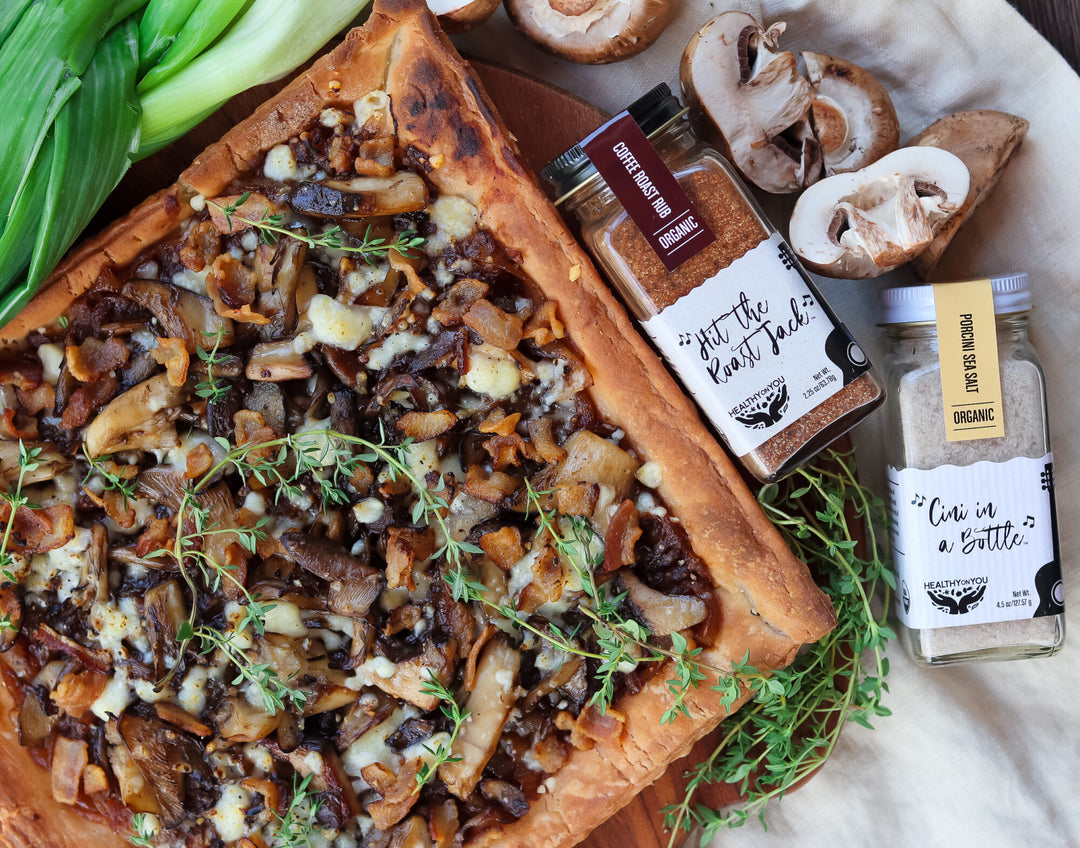 Mushroom Risotto With Pan-seared Scallops
What better way to show the special people in your life you love them than with a home-cooked meal this Valentine's Day?! You'll have that special someone's heart singing with this Healthy On You meal! BONUS: check out our special Spotify playlist that serves up all the loving feels!
View Recipe
dinner
Fish You Were Here
Porcini Sea Salt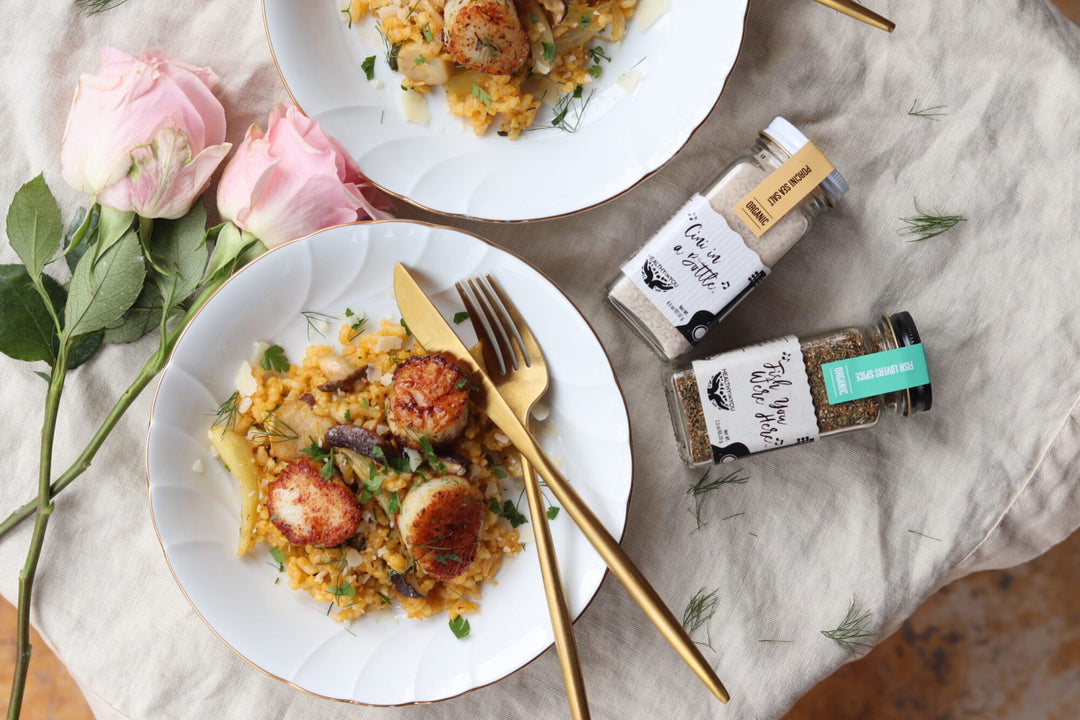 Mexican Sweet Potato Burritos
Take a spin on the wild side with this delicious Mexican-style rice with sweet potatoes. It's so versatile that it works as a side dish, a burrito filling, and also a delicious taco bowl ingredient. Our Healthy On You® Something to Taco 'Bout spice blend makes this rice come alive with flavor, not to mention, that the colors are stunning on the table! Enjoy.
View Recipe
brunch
Gluten-Free
low-crab
lunch
Something to Taco 'Bout
Taco Spice Blend
vegetarian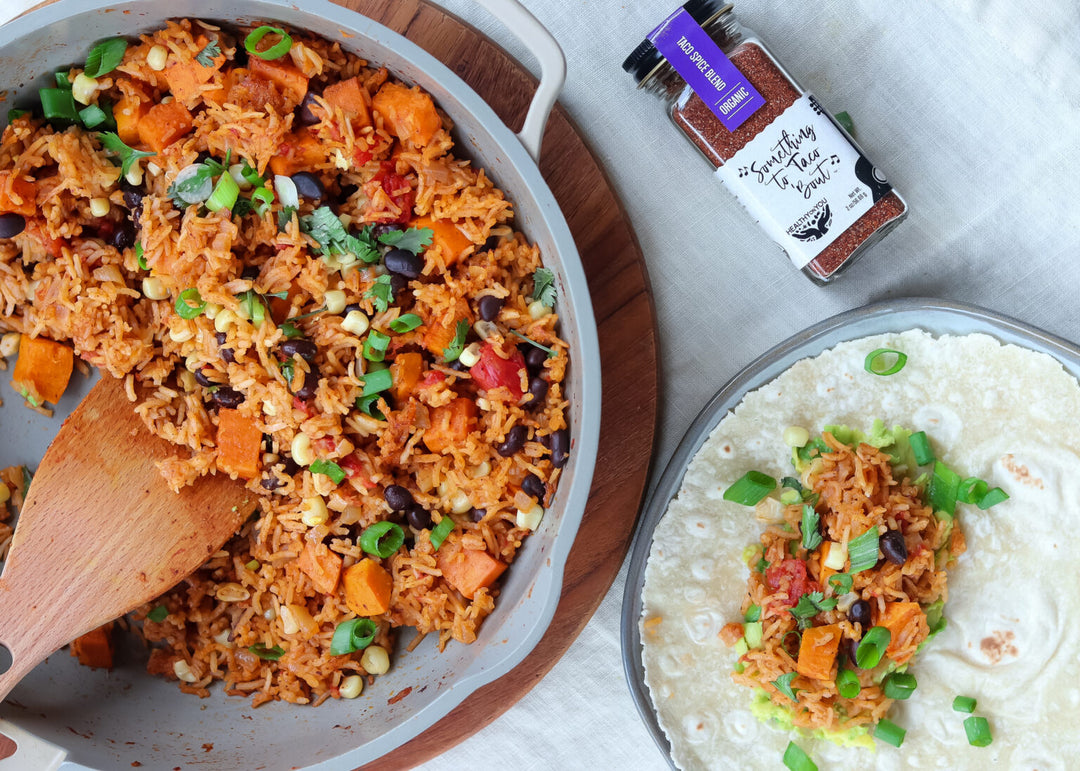 Learn How to Cook
With Our Blends

At Healthy On You®, we feel it is integral to give back to our communities and those in need. We have carried out this mission by offering donation-based cooking classes, we call our Cooking for a Cause series. All proceeds are donated to that classes's charity of choice, typically a cause fighting for social justice and equality. Join us to learn how to cook with your favorite Healthy On You® blends, support a great cause, and meet others who share a similar passion for flavorful, nutritious food!