Featured product
Seasoning Beneath My Wings
Paleo Poultry Rub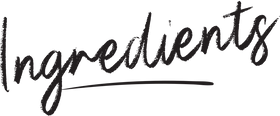 8 medium chicken thighs- skin on, bone in
3 tbsp olive oil, divided
4 cloves garlic, peeled and crushed
1 cup fresh cranberries (frozen is ok but defrost first)
½ cup heirloom cherry tomatoes
½ cup red seedless grapes
1½ tbsp Healthy On You® Seasoning Beneath My Wings spice blend
2 tbsp maple syrup
Zest of one lemon
2 tbsp lemon juice
1½ tsp sea salt, divided
Fresh ground pepper
Season the chicken thighs with one tbsp of olive oil, a ½ tsp sea salt and the Healthy On You® Seasoning Beneath My Wings spice blend. Place in the refrigerator for 30 minutes or as much as overnight.
Pre-heat oven to 400°F
Heat a large cast iron pan over medium-high heat. Add the remaining two tbsp olive oil.
When the oil is hot place the chicken thighs skin down in the hot pan and cook for 5 minutes. The chicken should have a golden brown color on the skin side. If not, allow it to cook for another minute.
Reduce the heat to medium, and turn the chicken over. Cook for another 3 minutes and remove from the pan.
In the same pan with the chicken juices, add the cranberries, garlic and lemon juice and stir continuously until the cranberries begin to pop- about 5 minutes.
Add the cherry tomatoes, grapes and maple syrup. If the pan juices seem to be drying out too quickly, reduce the heat and add a ¼ cup of water.
Allow cranberries to continue to break down cooking for an addition 5-7 minutes.
Season with the cranberry mixture with the remaining sea salt.
Remove the pan from the heat and one by one, begin nestling the chicken breast, skin side up between the fruit in the pan. Pour all the chicken juices from the bowl over the chicken.
Using a cover or foil, cover the pan and place in the oven. Bake for 35 minutes.
Remove from the oven, sprinkle with the lemon zest and serve hot.
Holiday Pot Roast
Wherever you are, this time of year is perfect for cooking comfort foods! This recipe is naturally gluten-free, has lots of delicious vegetables and is full of flavor. Typically, pot roasts take quite some time to cook. However, in this recipe we used our Instant Pot to speed things along! This recipes is great for a cozy meal and is perfect for the holidays!
View Recipe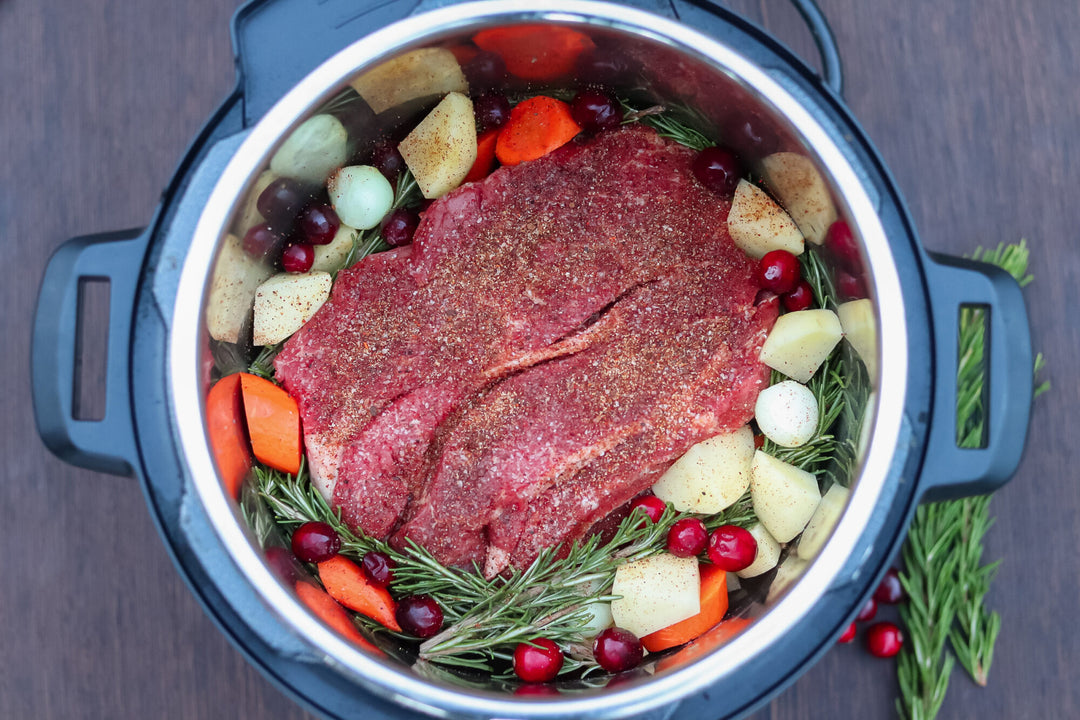 Holiday Spatchcock Turkey
Do you know people whose least favorite dish at Thanksgiving is the turkey? Well, we're here to change that! Even if you love turkey, this recipe is a must. Presenting our Holiday Spatchcock Turkey! We used our Healthy On You® I'm Still Brining holiday spice blend and it was the best turkey we've ever had… no joke. The turkey was perfectly juicy and filled with unique flavors. No one at the table even touched the gravy, a rare occurrence in our family. ⁠
View Recipe
Learn How to Cook
With Our Blends

At Healthy On You®, we feel it is integral to give back to our communities and those in need. We have carried out this mission by offering donation-based cooking classes, we call our Cooking for a Cause series. All proceeds are donated to that classes's charity of choice, typically a cause fighting for social justice and equality. Join us to learn how to cook with your favorite Healthy On You® blends, support a great cause, and meet others who share a similar passion for flavorful, nutritious food!