Featured product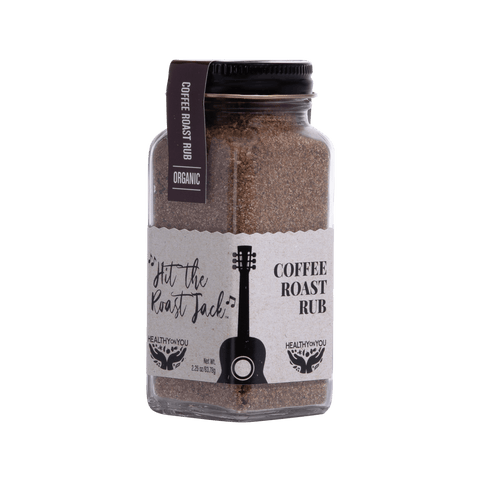 Hit The Roast Jack
Coffee Roast Rub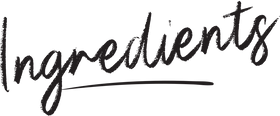 2-3 pounds grass-fed beef chuck roast, 2-3 inches thick
2 tbsp Healthy On You® Hit the Roast Jack Coffee Roast Rub
2 cloves garlic, minced
2 cups pearl onions, sliced
1 cup fresh cranberries
2 medium carrots, chopped in large chunks
2 medium Yukon Gold potatoes, quartered
1 cup low sodium beef stock
1 tbsp soy sauce
1 tbsp fish sauce (I use Red Boat brand)
1 tbsp olive oil
2 tbsp red table wine
Kosher salt and ground black pepper to taste
Fresh rosemary, thyme and 2 bay leaves
1 ½ tablespoon cornstarch mixed with 2 tablespoons water (to thicken the sauce)
Wash and pat the chuck roast dry with a paper towel. Season with kosher salt and pepper sprinkled on both sides and rub in gently. Sprinkle with the Hit the Roast Jack spice blend. Cover the entire roast and let rest for 30 minutes or up to 24 hours in the fridge.
When ready to cook: heat up Instant Pot using Sauté function.
Add the olive oil to the Instant Pot and then add the roast.
Brown roast for 5 minutes per side; then remove and set browned roast aside.
Sauté the pearl onions and garlic until softened.
Add the red wine to deglaze the pot. Stir and scrape up the brown bits with a wooden spoon.
Add the stock, soy sauce, fish sauce, all the fresh herbs, cranberries and vegetables to the Instant Pot. Taste the seasoning and add more salt and pepper if desired.
Place the chuck roast and all its meat drippings in the Instant Pot.
With Venting Knob in Venting Position, close the lid, then turn Venting Knob to Sealing Position. Pressure cook at High Pressure for 45 minutes + Full Natural Release (25 minutes). Open the lid carefully.
Remove the roast gently from the pot and set aside.
Taste the gravy again, then adjust the seasoning if necessary. Mix 1 ½ tbsp cornstarch with 2 tbsp water, then mix it into the gravy one third at a time until desired thickness.
Cut the roast against the grain and add a serving to each plate. Top with the thickened sauce and vegetables. Serve by itself or with a side of spinach or brown rice
Holiday Spatchcock Turkey
Do you know people whose least favorite dish at Thanksgiving is the turkey? Well, we're here to change that! Even if you love turkey, this recipe is a must. Presenting our Holiday Spatchcock Turkey! We used our Healthy On You® I'm Still Brining holiday spice blend and it was the best turkey we've ever had… no joke. The turkey was perfectly juicy and filled with unique flavors. No one at the table even touched the gravy, a rare occurrence in our family. ⁠
View Recipe
Holiday Cranberry Chicken with Grapes & Tomatoes
It's cranberry season! I love the tartness of these berries and experimenting with new ways to add them to my recipes is always fun and challenging. This delicious-and I stress, delicious recipe is a keeper! I prepared it last night for dinner guests and everyone was asking for the recipe after and there was not even a cranberry left in the pot. So here it is below. This recipe uses my Healthy On You® Seasoning Beneath My Wings spice blend to create a flavorful herb texture that makes the chicken irresistible. Pair it with wild rice, farro or quinoa for a delicious anytime meal.
View Recipe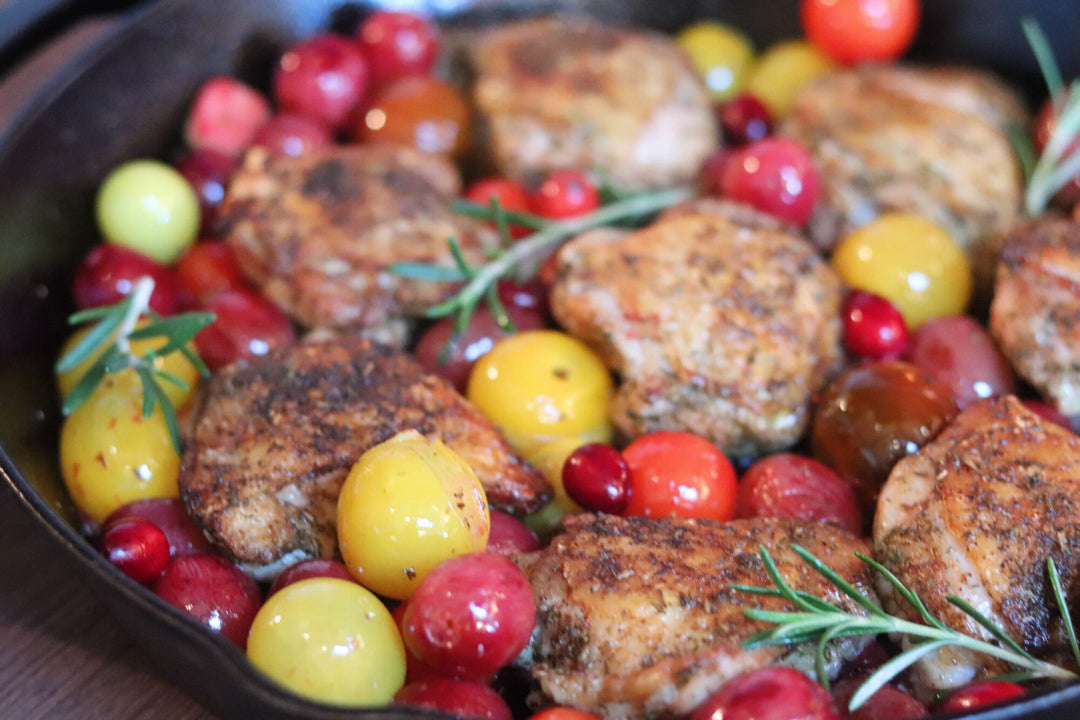 Learn How to Cook
With Our Blends

At Healthy On You®, we feel it is integral to give back to our communities and those in need. We have carried out this mission by offering donation-based cooking classes, we call our Cooking for a Cause series. All proceeds are donated to that classes's charity of choice, typically a cause fighting for social justice and equality. Join us to learn how to cook with your favorite Healthy On You® blends, support a great cause, and meet others who share a similar passion for flavorful, nutritious food!