Featured product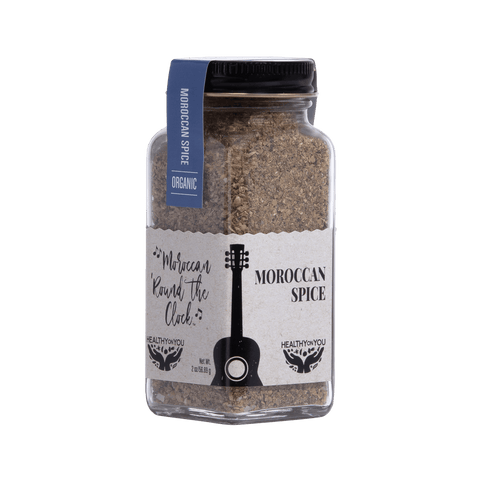 Moroccan 'Round the Clock
Moroccan Spice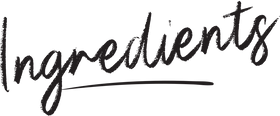 FOR THE RIBS
2 Baby Back rib racks, about 2.5 lbs each (note on how to prep ribs)
4 tbsp Healthy On You® Moroccan Round the Clock Moroccan Spice Blend
4 tbsp Brown Sugar or Coconut Palm Sugar
1 tbsp Kosher Salt
2 tbsp Prepared Harissa sauce
8-10 cups mesquite wood chips and a smokebox for the grill
FOR THE BASTING SAUCE
¼ cup honey
4 tbsp Healthy On You® Moroccan Round the Clock Moroccan Spice Blend
2 tbsp water
PREP AND SEASON THE RIBS
To prep the ribs: this can be tricky, but this is the basics.
Place the rib racks meat-side down on a cutting board. Insert a paring knife under the membrane that covers the back of the rack. Loosen the membrane with a knife. Grab the membrane with a paper towel and peel off completely.
Wash the ribs and pat dry with a paper towel. In a bowl, mix the sugar, Moroccan Round the Clock spice blend, and kosher salt until well combined.
Generously pat the mixture all over the ribs and allow to marinate overnight or for at least 8 hours.
MAKE THE BASTING SAUCE
Place the honey, Moroccan Round the Clock spice blend, and two tbsps water in a small mixing bowl and whisk together. Set aside.
SMOKE THE RIBS
Follow steps 10-8 from the Jamaican Jerked Ribs recipe preparation steps here.
In the last 30 minutes, begin to baste with the prepared basting sauce every 10 minutes.
Serve with the prepared Harissa sauce.
Moroccan Spiced Turkey Leg Quarters
Don't feel like cooking a whole bird this Thanksgiving? Sometimes you may want to buck tradition and try something new. The upside is the potential to create your own holiday tradition to share with friends and family. And if you are a traditionalist, this recipe can easily be translated to a whole roasted bird if you skip the browning of the turkey on the stove top.
View Recipe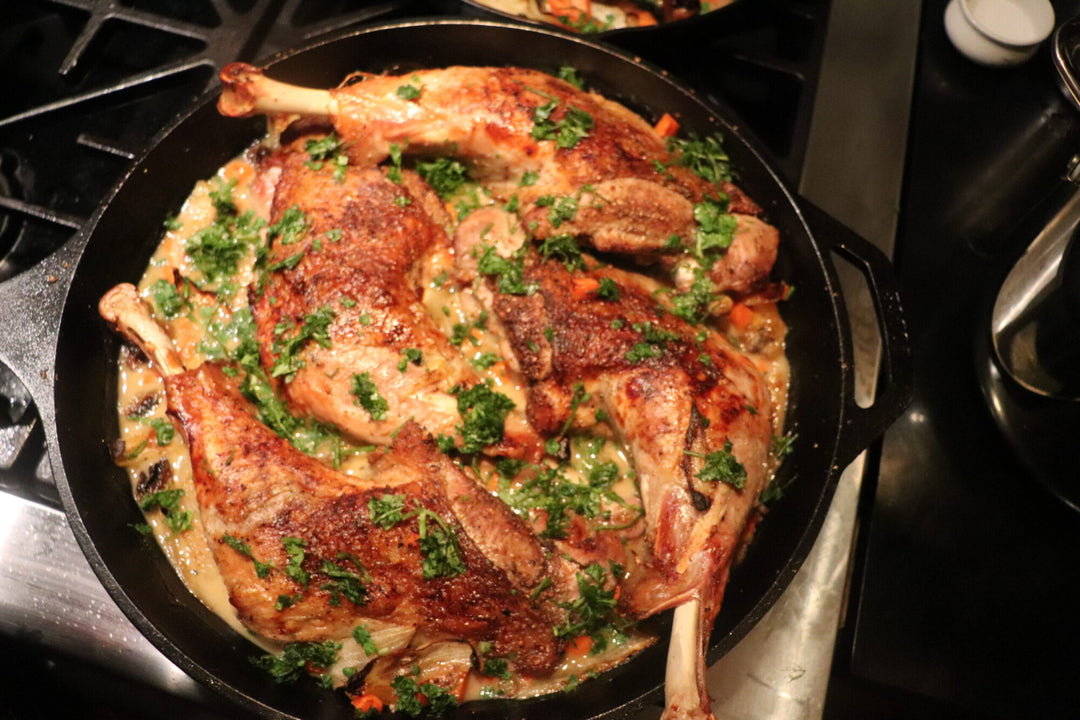 Spicy Moroccan Shakshuka
Come to think of it, I have been preparing many different versions of Shakshuka throughout my home cooking career but just called it something else. This version I have here for you can be eaten any time of day, but I prefer to have it for dinner because it contains meat, in this case, lamb. You can always omit the lamb or meat in general and have an anytime vegetarian treat. This is a very flavorful and easy way to make a casserole. The Moroccan Spice adds coriander, cumin and allspice flavors and the saffron salt is a perfect topper at the end!!
View Recipe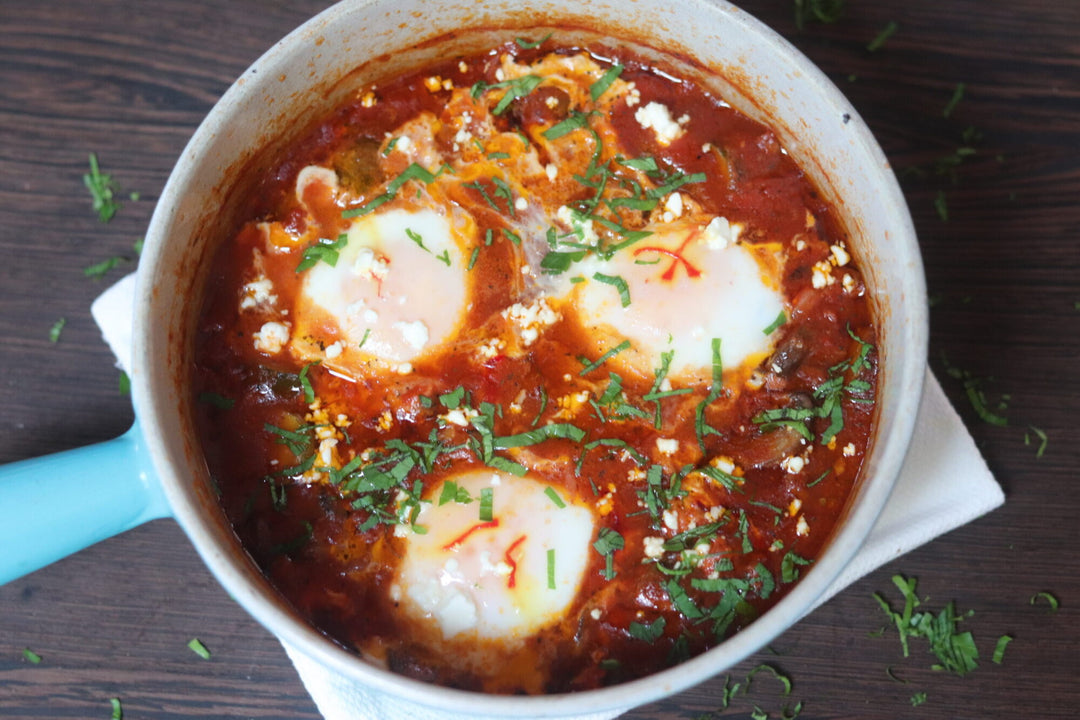 Learn How to Cook
With Our Blends

At Healthy On You®, we feel it is integral to give back to our communities and those in need. We have carried out this mission by offering donation-based cooking classes, we call our Cooking for a Cause series. All proceeds are donated to that classes's charity of choice, typically a cause fighting for social justice and equality. Join us to learn how to cook with your favorite Healthy On You® blends, support a great cause, and meet others who share a similar passion for flavorful, nutritious food!