Featured product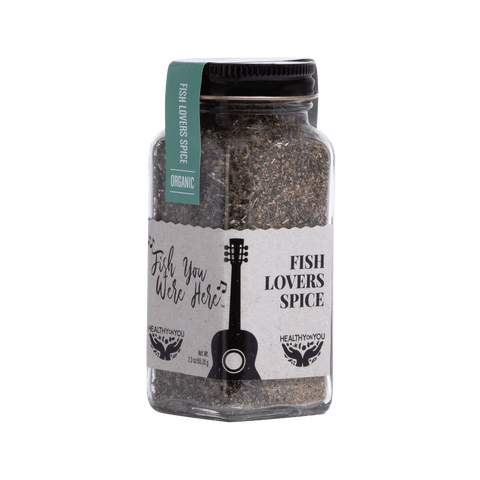 Fish You Were Here
Fish Lover Spice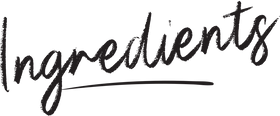 4 large skinless Lemon Sole fillets
2 tsp Healthy On You® Fish You Were Here spice blend
6 ounces lump crabmeat, picked over for any shells
1 cup artichoke hearts, quartered
1 cup fresh spinach, chopped
1 tsp onion, minced
1 garlic clove, minced
1 tbsp fresh lemon juice
1 lemon, zested
2 tbsp low fat mayonnaise
¼ cup gluten free breadcrumbs
1 tsp chopped fresh tarragon
¼ tsp sea salt and fresh ground pepper
4 thinly sliced rounds of lemon for baking and fresh dill for garnish
Preheat oven to 350℉.
Coat the bottom of a medium sized sheet pan with olive oil and place four slices of lemons on the pan beneath where you will place each roll of fish.
In a medium-sized bowl, using a wooden spoon, break up the artichokes so the leaves are separated and there are no lumps.
Add the crab, spinach, mayonnaise, breadcrumbs, onion, garlic, tarragon, lemon juice, lemon zest and salt and pepper. Combine well and divide into four parts.
Separately, lay your fish flat and season lightly with salt and pepper.
Spoon the crab mixture onto the larger end of the fish. Gently roll the fish making sure the mixture stays inside. Place the rolled fish seam-side down on top of the sliced lemons, repeat for the other three fillets.
Once in the pan, spray with a light coat of olive oil, sprinkle the Healthy on You®Fish You Were Here spice blend on top of all four pieces of fish.
Place in the oven and bake for 25-30 minutes until the fish is opaque and the stuffing begins to brown on the edges.
serve immediately and garnish with fresh dill and more lemon slices.
Eggplant Lasagna Pinwheels
This amazing low-carb, keto-friendly recipe was a big hit in our New Year, New You cooking class. Simple ingredients make up this wonderful recipe that's great for meal prep. It makes a fantastic weekday lunch too. We used a mandoline to make ¼ inch slices of eggplant and filled it with a delicious spinach and chicken filling.
View Recipe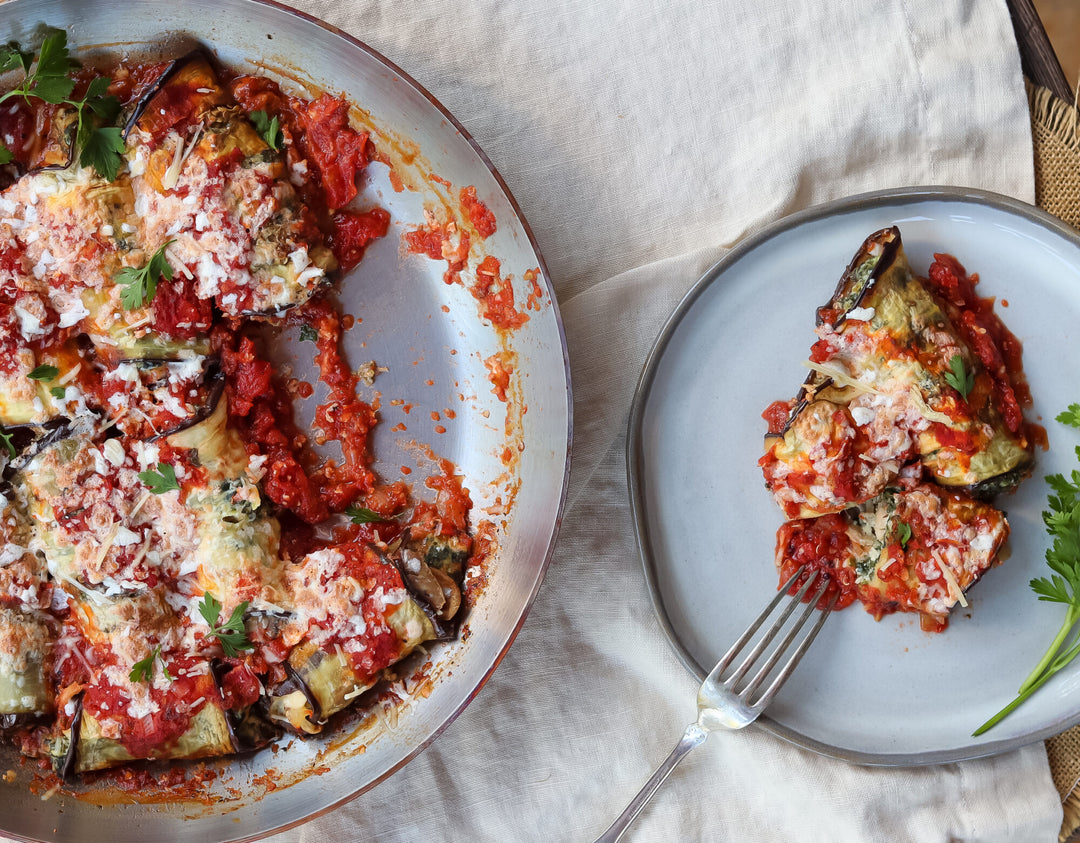 Zucchini Pinwheel Enchiladas
This lighter version of enchiladas is not only delicious but really fun to make. Its also a great way to use leftovers. I had some leftover black beans that I made because I was all out of any bean in a can and decided to draw from the dried beans I had collected at the beginning of the pandemic. So here I am with these dried beans and I decided to pressure cook two cups in my Instant Pot and it was a lot. I used some of the beans for tacos and the leftovers I used for this incredible dish.
View Recipe
Moroccan Lentils With Roasted Cauliflower And Eggplant
Adding another easy weeknight meal to our collection! In this recipe, we bring together two of my Healthy On You Spice Blends to kick up the flavor. The gorgeous color of my cauliflower and eggplants comes from our You're So Spain, while the lentils are cooked in our Moroccan 'Round the Clock. The two come together in one bite to create the perfect balance of smoky and spice. 
View Recipe
Dairy-Free
dinner
Gluten-Free
low-crab
lunch
Side
vegan
Learn How to Cook
With Our Blends

At Healthy On You®, we feel it is integral to give back to our communities and those in need. We have carried out this mission by offering donation-based cooking classes, we call our Cooking for a Cause series. All proceeds are donated to that classes's charity of choice, typically a cause fighting for social justice and equality. Join us to learn how to cook with your favorite Healthy On You® blends, support a great cause, and meet others who share a similar passion for flavorful, nutritious food!