Featured product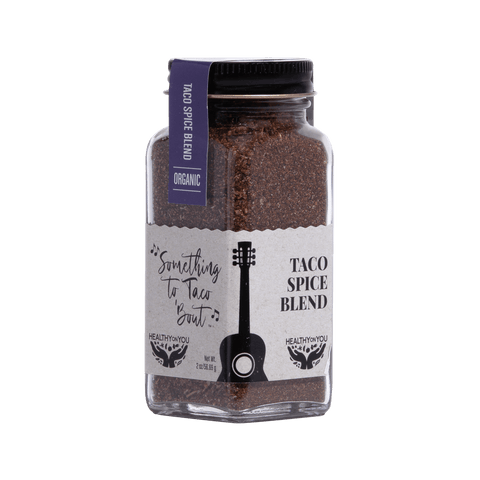 Something To Taco 'Bout
Taco spice blend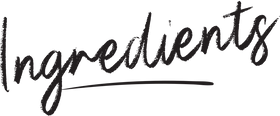 2 medium zucchini, sliced thin lengthwise with a mandoline ¼ " thickness. You can use a Y peeler also but the ribbons will be thinner. Note: the first few may be too skinny so use the wider pieces only.
1 cup+ Healthy On You® Enchilada Sauce
1 cup cooked, rinsed and drained black beans
1 cup cooked corn (fresh or frozen is good)
4 oz can of fire-roasted green chiles
2 cups shredded chicken ( breast and thigh ok and optional)
2 cups shredded cheddar cheese (vegan cheese ok)
½ cup chopped cilantro, separated.
This recipe works best in a glass or ceramic baking dish 9x13 and about 2" deep.
In a medium-sized bowl, add the beans, corn, green chiles, chicken, ¼ cup of the cilantro and 1 cup of the shredded cheese and stir well- set aside.
Add about ¼ cup of the enchilada sauce to the bottom of the baking dish.
On a cutting board, lay out one zucchini ribbon and add two spoonfuls of the mixture on top and roll up, holding in the contents on the sides as you roll. Place in the baking dish. Roll up the remaining zucchini ribbons with the filling and arrange them in the dish until full.
Add the remaining enchilada sauce (more if you like it saucier) over the enchilada pinwheels. Sprinkle the remaining cheese all over.
Cover and bake in the oven for 30 minutes.
remove the cover and bake for an additional 15 minutes.
Allow to cool for 10 minutes before serving and garnish with fresh chopped cilantro.
Moroccan Spiced Cabbage Slaw
This classic slaw recipe just got a flavor blast using our Healthy On You® Moroccan Round the Clock Moroccan Spice Blend. It's perfect for the warm weather and a colorful side for the Smoked Ribs recipes for Labor Day.
View Recipe
brunch
Dairy-Free
dinner
Gluten-Free
low-crab
Side
vegan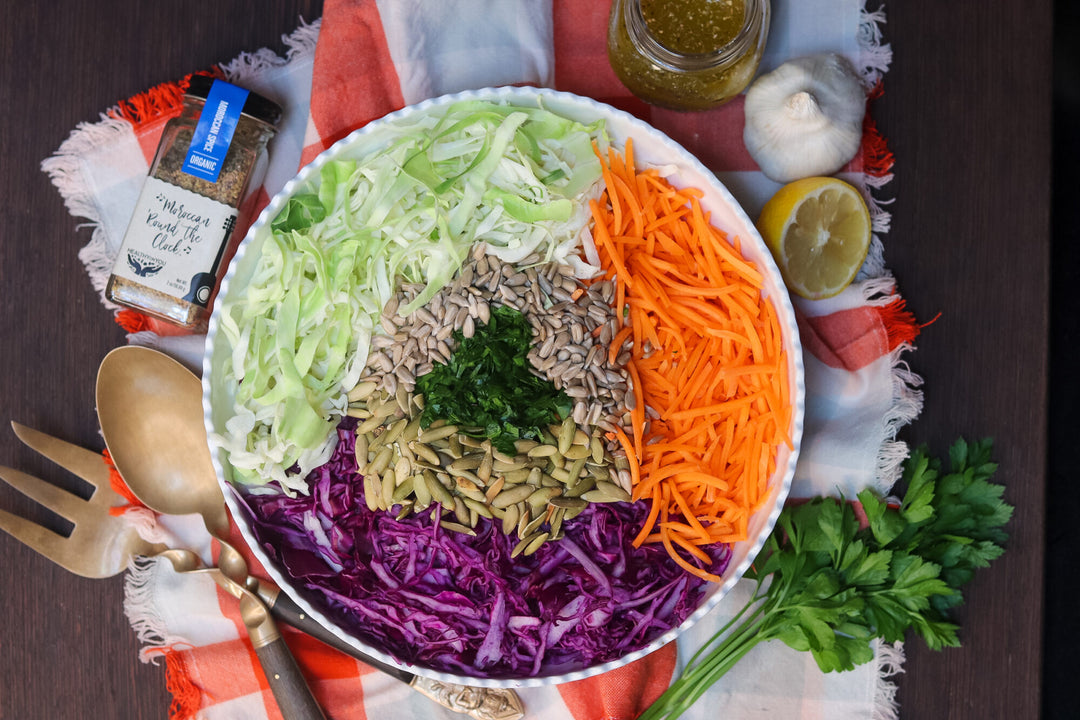 Sausage and Potato Breakfast Hash
This is the perfect breakfast or brunch dish that will make your tastebuds do a dance. Our House of the Rising Spice Creole Spice is amazing in this recipe. Give it a try.
View Recipe
Blackened Shrimp Burrito Bowl
Ditch the tortillas and make this delicious blackened shrimp burrito bowl with our Healthy On You® Something 'Bout Taco Spice Blend. The shrimp takes no time and is packed with flavor. Use the recipe from our previous post to create the Mexican Sweet Potato Rice. Its a great way to use up leftover rice and a good way to add more veggies in your diet.
View Recipe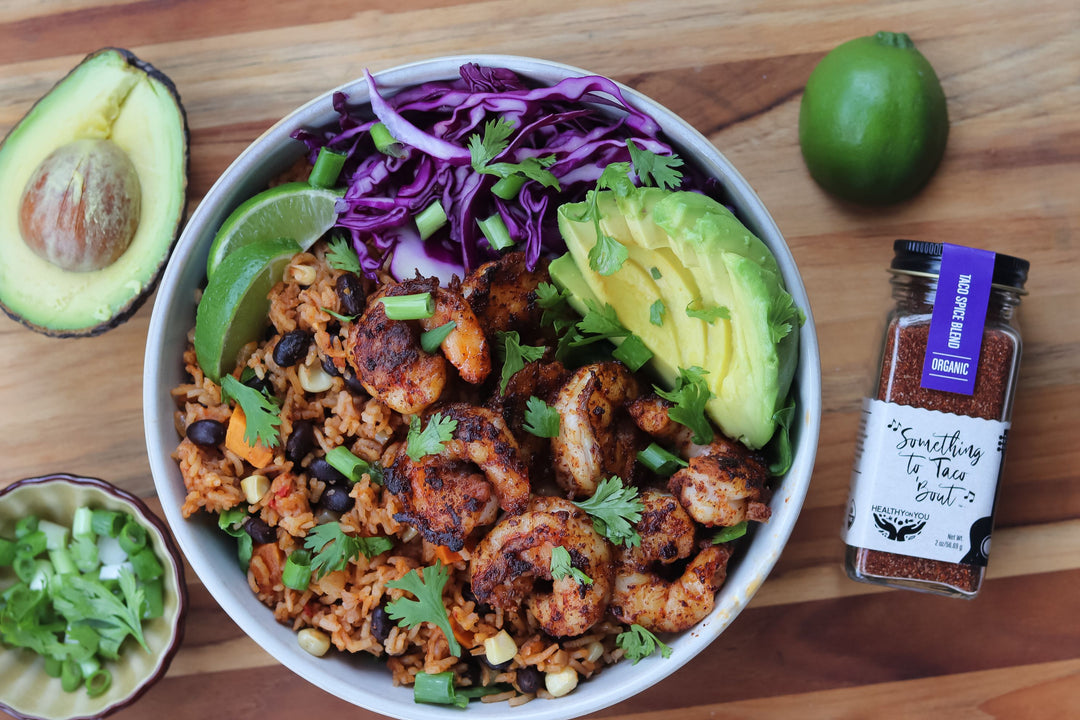 Learn How to Cook
With Our Blends

At Healthy On You®, we feel it is integral to give back to our communities and those in need. We have carried out this mission by offering donation-based cooking classes, we call our Cooking for a Cause series. All proceeds are donated to that classes's charity of choice, typically a cause fighting for social justice and equality. Join us to learn how to cook with your favorite Healthy On You® blends, support a great cause, and meet others who share a similar passion for flavorful, nutritious food!