Featured product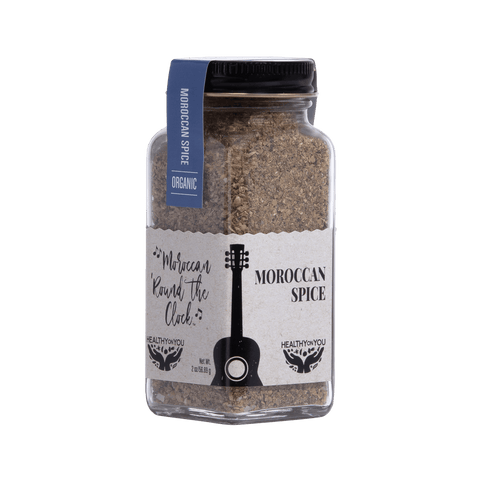 Moroccan 'Round the Clock
Moroccan Spice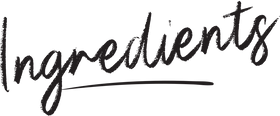 FOR THE SLAW
2 cups green cabbage shredded
2 cups red cabbage shredded
2 cups carrots shredded
¾ cup Mixed seeds (pumpkin, sunflower, etc.)
¼ cup chopped parsley + more for garnish
FOR THE DRESSING
¼ cup olive oil
3 tbsp lemon juice
1 clove garlic, minced
2 tbsp Healthy On You® Moroccan Round the Clock Spice Blend
½ tsp sea salt
MAKE THE DRESSING
Make the dressing: in a mixing bowl combine all the dressing ingredients and whisk well. Set aside.
MAKE THE SLAW
Combine all the shredded vegetables in a large bowl. Toss with the prepared dressing. Garnish with additional cilantro. Refrigerate to allow the flavors meld together and serve cold (I let it sit overnight and it was even better the next day)
Moroccan Spiced Cauliflower and Lentils
Turn up the spice with this delicious and easy weeknight stew! We love this because we double up on flavors with our Healthy On You® Moroccan 'Round the Clock and Here Comes the Yum spice blends. That's the beauty of our blends-you can combine them for a unique blast of flavor that is hard to forget. This will be your go-to, we promise!
View Recipe
Dairy-Free
dinner
Gluten-Free
Side
vegan
vegetarian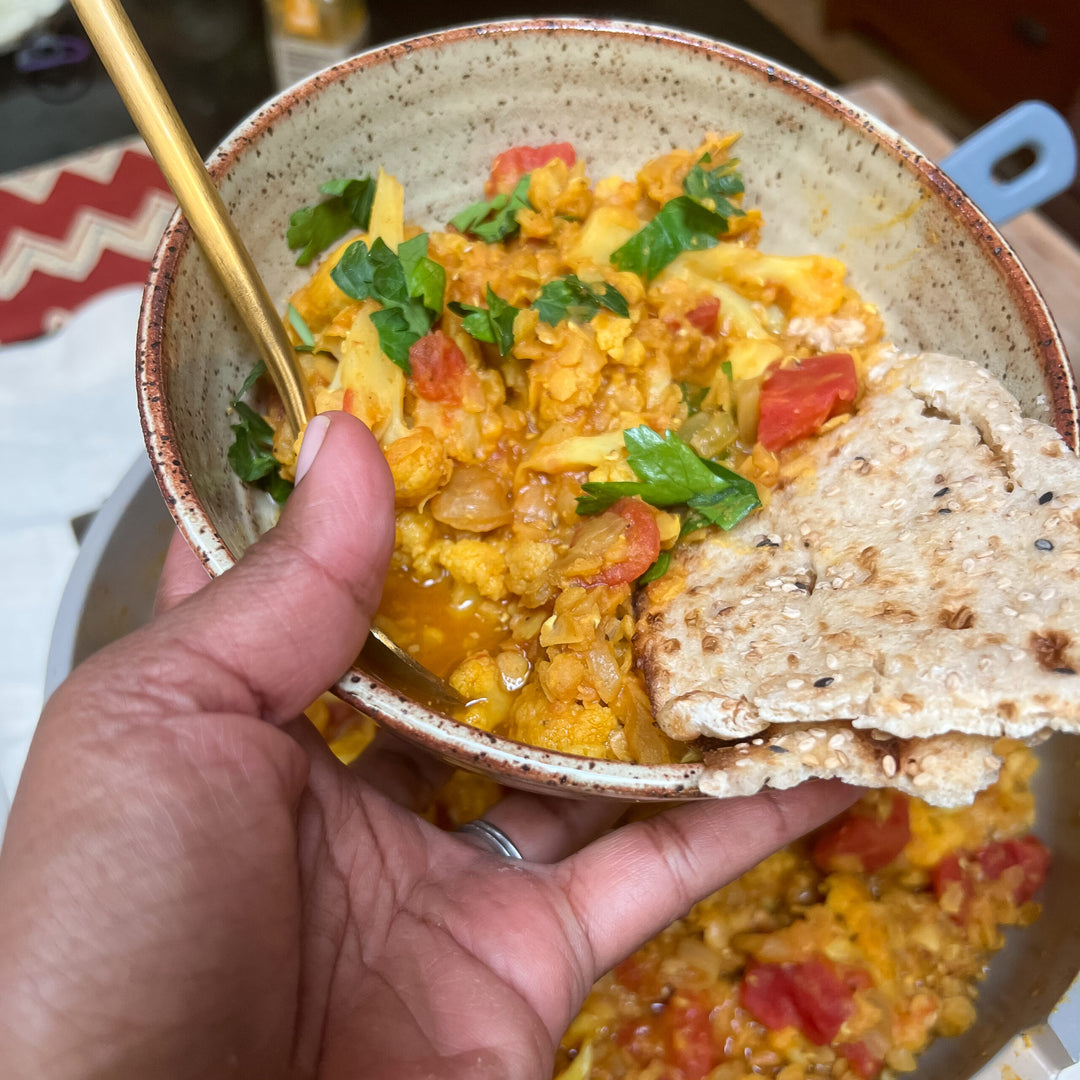 Spice-tastic Chicken Salad
This is the best chicken salad ever. We use our You're So Spain Spanish Spice Blend to turn up the flavor on the chicken. The recipe is simple, all you need is fresh organic chicken breast and a good oven-safe pan and you are all set.
View Recipe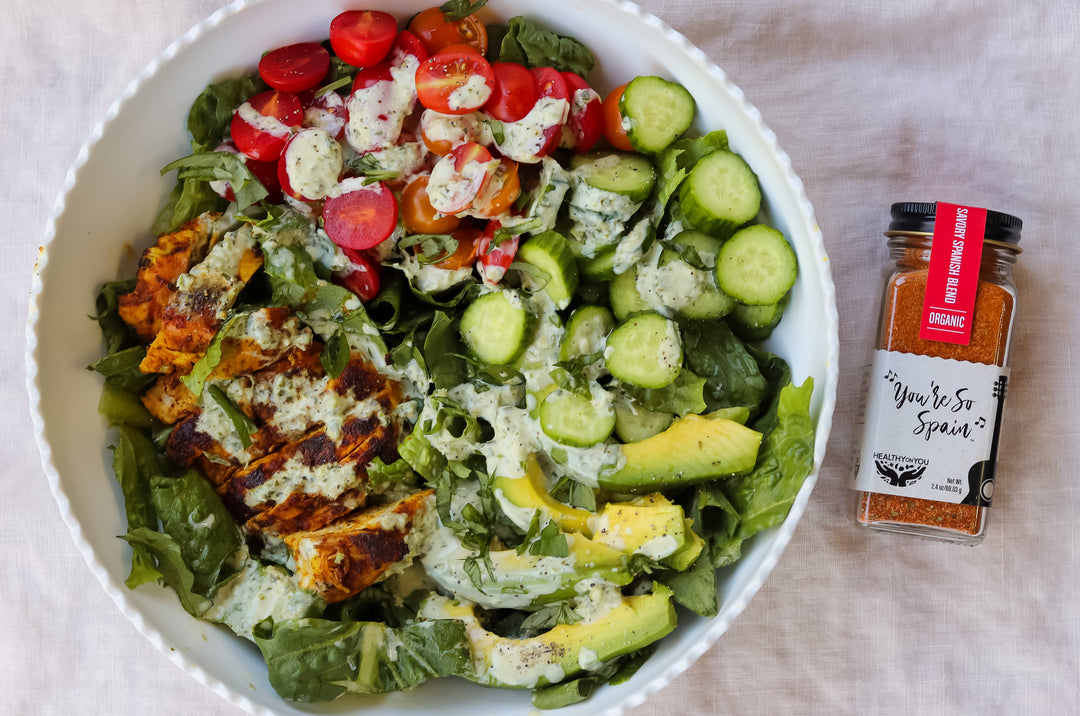 Coffee Spiced Corn Salad
This delicious easy side dish will be your new summer favorite! Our Healthy On You® Hit the Roast Jack Coffee Roast Rub is truly versatile giving a whole new dimension to this tasty, sweet and savory corn salad. This goes beautifully with our Coffee Rubbed Grilled Steak recipe for a delicious summer dinner.
View Recipe
dinner
featured recipe
lunch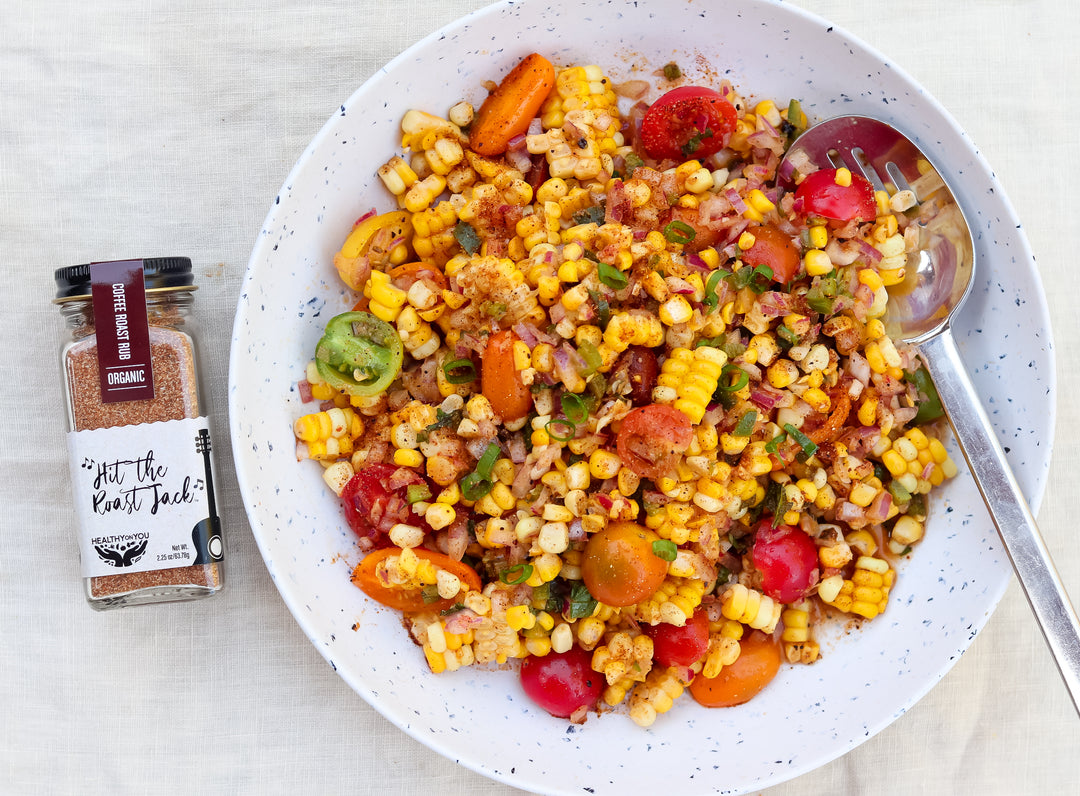 Learn How to Cook
With Our Blends

At Healthy On You®, we feel it is integral to give back to our communities and those in need. We have carried out this mission by offering donation-based cooking classes, we call our Cooking for a Cause series. All proceeds are donated to that classes's charity of choice, typically a cause fighting for social justice and equality. Join us to learn how to cook with your favorite Healthy On You® blends, support a great cause, and meet others who share a similar passion for flavorful, nutritious food!