Featured product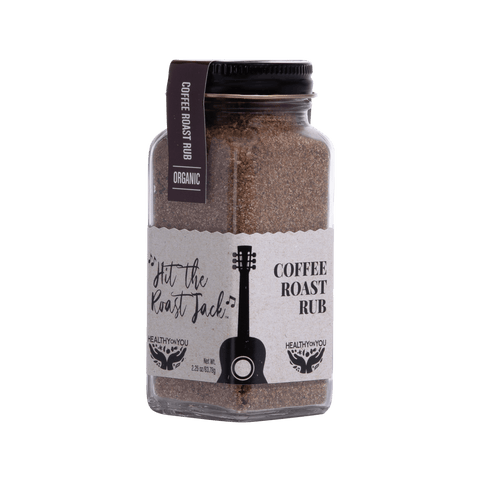 Hit The Roast Jack
Coffee Roast Rub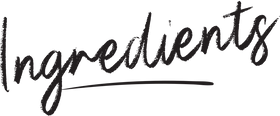 2 ears yellow corn, shucked and silks removed
1 cup cherry tomatoes (assorted colors optional)
¼ cup diced red onion
1 medium jalapeno pepper, seeded and diced
1 tbsp Healthy On You® Hit the Roast Jack Coffee Roast Rub
1 tbsp fresh lemon
Fresh chopped herbs: basil, mint, green onions or cilantro.
You can boil or grill the corn. If boiling, heat a large pot of boiling salted water, cook the corn for 3 minutes until the starchiness is just gone. Drain and immerse it in ice water to stop the cooking and to set the color. When the corn is cool, cut the kernels off the cob.
If grilling: Preheat grill to medium-high heat. Brush the corn with olive oil and generously season with the Hit the Roast Jack (½ tbsp). Grill 2-3 minutes per side or until slightly charred. Cool before cutting the kernels off the cob.
Combine all ingredients except the fresh herbs in a medium-sized bowl. Add the remaining ½ tbsp Hit the Roast Jack and stir well. Sprinkle with more Hit the Roast Jack spice blend and add the herbs.

Your browser does not support the video tag.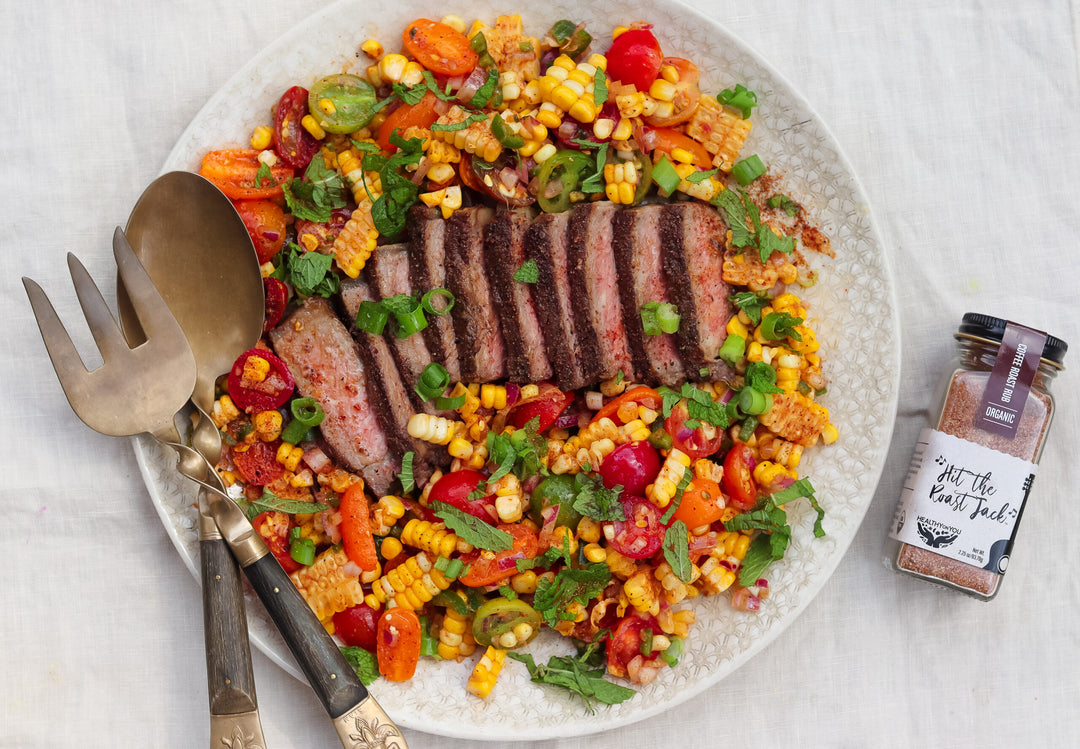 Coffee Roast Smoked Ribs
This is the third and final flavor of ribs with the amazing Hit the Roast Jack Coffee Roast Rub. This spice is so flavorful with allspice, coffee, coconut palm sugar, porcini mushroom, and cinnamon. Whenever I go for meat, I grab this spice. They truly go hand in hand. After tasting all three flavors, it was impossible for me to choose a favorite!
View Recipe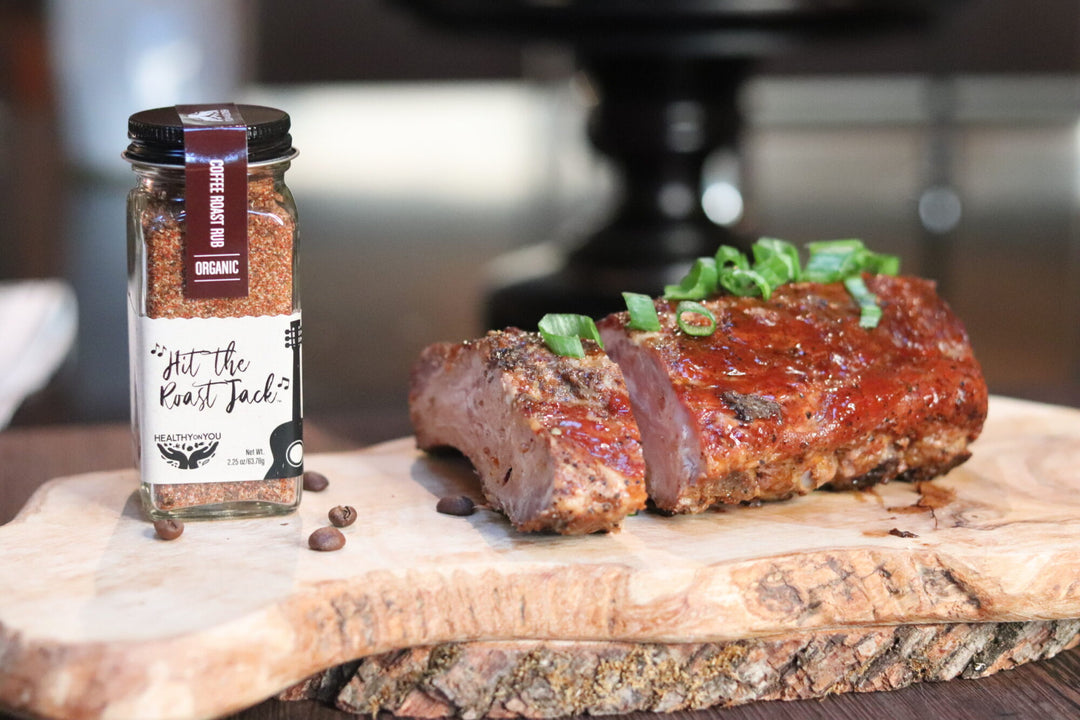 BBQ Chicken With Homemade Coffee Spiced Bbq Sauce
Bookmark this recipe y'all! You are goinng to love this BBQ chicken using this recipe for homemade BBQ sauce. Making your own BBQ sauce is fast and easy, less sugary and taste so much more flavorful. It is the key to making your grilled chicken worth the time and effort.
View Recipe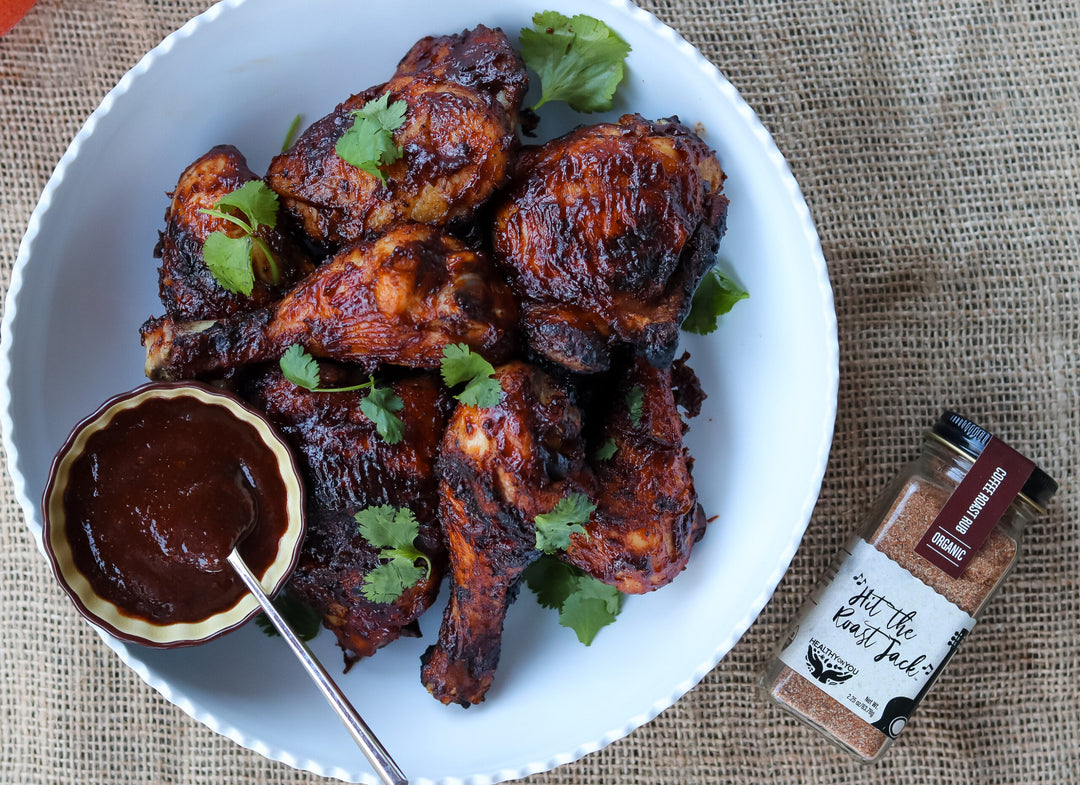 Learn How to Cook
With Our Blends

At Healthy On You®, we feel it is integral to give back to our communities and those in need. We have carried out this mission by offering donation-based cooking classes, we call our Cooking for a Cause series. All proceeds are donated to that classes's charity of choice, typically a cause fighting for social justice and equality. Join us to learn how to cook with your favorite Healthy On You® blends, support a great cause, and meet others who share a similar passion for flavorful, nutritious food!