Featured product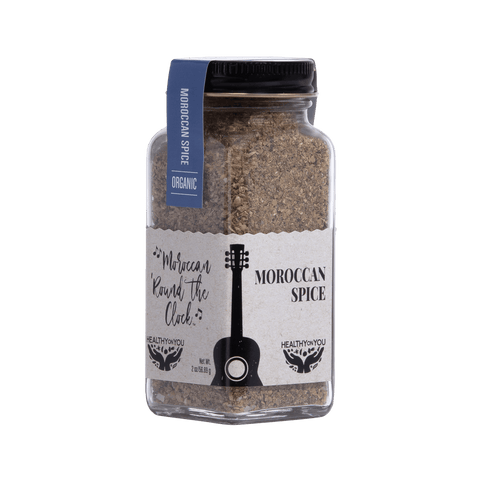 Moroccan 'Round the Clock
Moroccan Spice
Here Comes The Yum
Turmeric Ginger Spice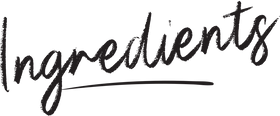 3 tbsp olive oil
1 medium onion, peeled and finely chopped
½ medium cauliflower, core removed and broken into florets
1 tbsp Here Comes the Yum Spice Blend
1 tbsp Moroccan Round the Clock Spice Blend
5 large plum tomatoes, finely chopped
1 tbsp tomato paste
1½ tsp sea salt
3 cloves garlic, peeled and crushed
1 tbsp fresh ginger, peeled and finely chopped
8 cardamom pods, seeds removed and roughly ground in a mortar or 1/8 tsp ground cardamom
1 cup red split lentils, soaked in water for 10 mins, then drained
¼ cup fresh cilantro, roughly chopped
Heat the oil in a large saute pan on a medium-high flame, then saute the onion for 9 mins, stirring frequently, until soft and caramelized.
Add the cauliflower and Here Comes the Yum spice blend, stir for a minute, until aromatic, then add three of the chopped tomatoes, tomato paste and salt.
Cook for three minutes, so the tomatoes start to break down, then stir in the Moroccan Round the Clock, garlic, ginger, and cardamom, and cook, stirring continuously for two minutes.
Add the lentils, then pour in 2 cups of water and bring to a boil. Turn down the heat to medium, and simmer for 15 minutes, stirring every once in a while, until the lentils are nearly soft and most of the liquid has been absorbed.
Add the remaining tomatoes and cook for five minutes more. Stir in the cilantro just before serving.

Your browser does not support the video tag.
Honey Moroccan Spiced Ribs
This is the second batch of ribs we smoked with a completely different flavor profile. The infusion of Moroccan flavors paired with the sweetness of the honey was so unique! I loved these ribs and the harissa dipping sauce added a little heat, which was subtle and tasty. Healthy On You® Moroccan Round the Clock spice blend went to work adding the bold flavors of coriander, mustard seed, cumin to brighten up the mix and make this smoked rib dinner memorable.
View Recipe
Dairy-Free
dinner
Gluten-Free
Moroccan Spice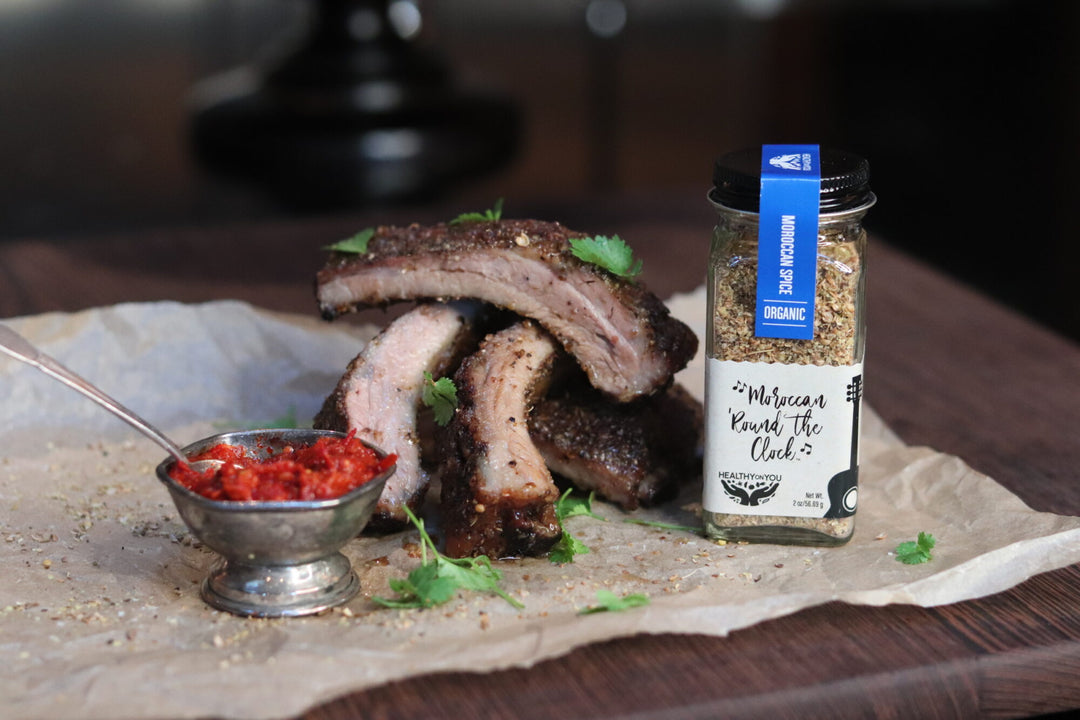 Roasted Moroccan Spiced Carrots and Chickpeas
Fall is around the corner and food-wise, I think it may be my favorite season. It's a time when we can enjoy rich fall spice flavors that make you feel all cozy inside, you know? I like that food can comfort you that way and still be healthy for you. This delicious recipe eases me into the fall season with bright colors and healthful attributes. I am never out of chickpeas or carrots in my home. They are a staple! Finding new ways to enjoy them is a weekly activity. This recipe is a good one to keep in your repertoire especially with the Healthy On You® Moroccan Round the Clock spice blend.
View Recipe
Dairy-Free
dinner
Gluten-Free
low-crab
Side
vegetarian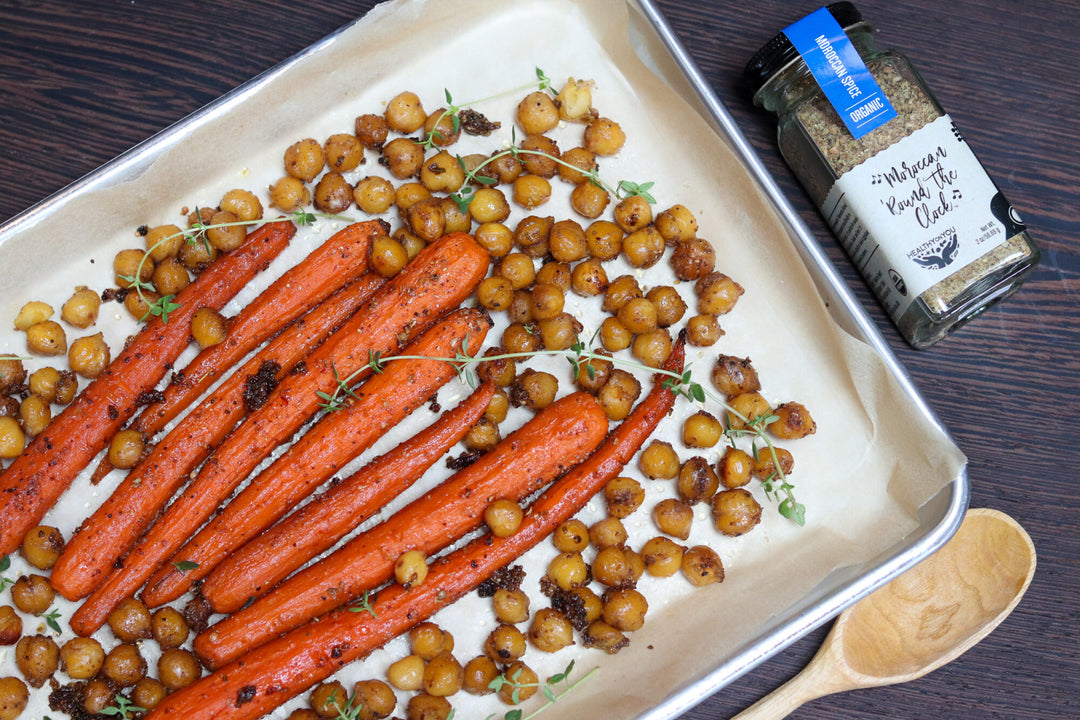 Moroccan Spiced Cabbage Slaw
This classic slaw recipe just got a flavor blast using our Healthy On You® Moroccan Round the Clock Moroccan Spice Blend. It's perfect for the warm weather and a colorful side for the Smoked Ribs recipes for Labor Day.
View Recipe
brunch
Dairy-Free
dinner
Gluten-Free
Low Carb
Moroccan Round the Clock
Side
vegan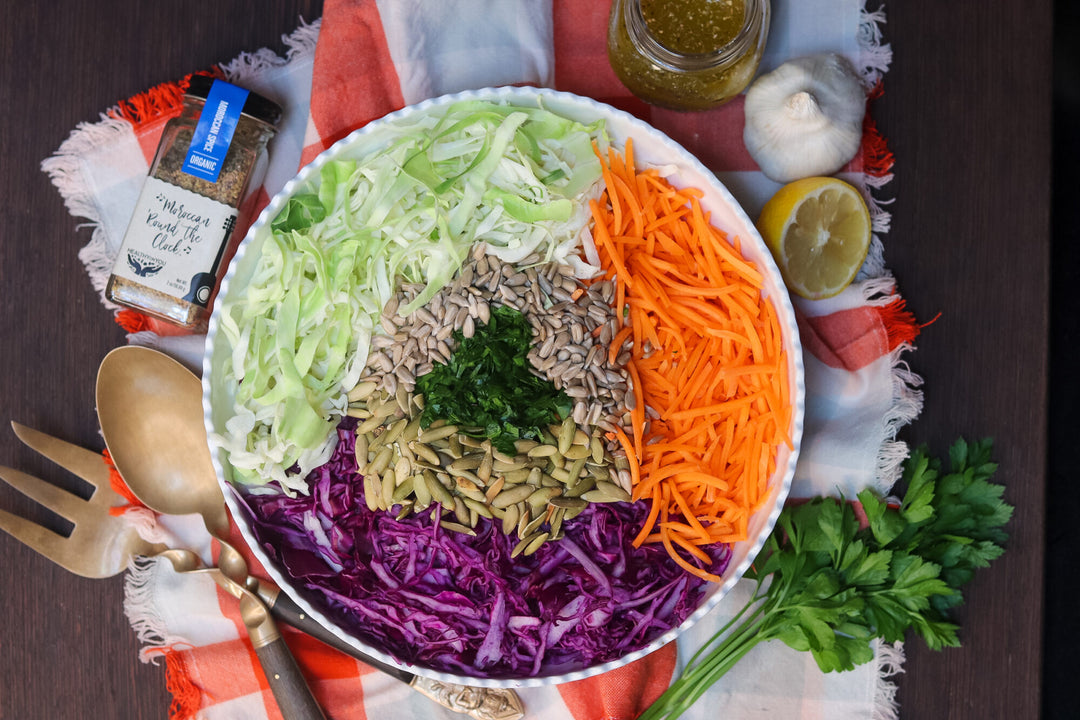 Learn How to Cook
With Our Blends

At Healthy On You®, we feel it is integral to give back to our communities and those in need. We have carried out this mission by offering donation-based cooking classes, we call our Cooking for a Cause series. All proceeds are donated to that classes's charity of choice, typically a cause fighting for social justice and equality. Join us to learn how to cook with your favorite Healthy On You® blends, support a great cause, and meet others who share a similar passion for flavorful, nutritious food!