Featured product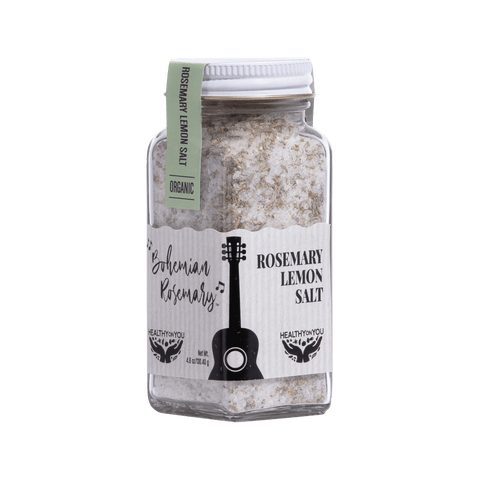 Bohemian Rosemary
Rosemary Lemon Salt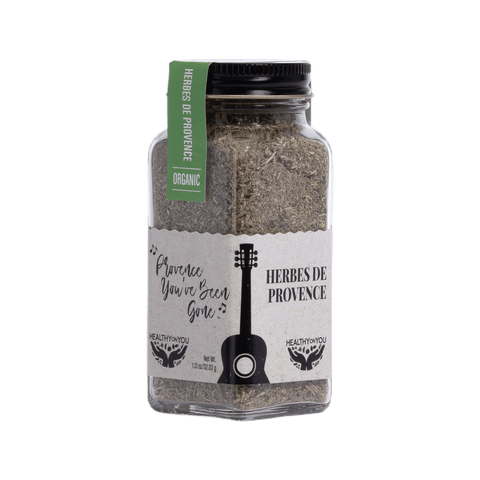 Provence You've Been Gone
Herbes de provence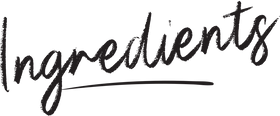 2 butterflied trout, head and pin bones removed
¼ cup gluten-free bread crumbs
2 tbsp olive oil + more for the vegetables
6 small garlic cloves, peeled and crushed
1 medium zucchini cut into 1" cubes
2 tsp Healthy On You® Provence You've Been Gone
2 tsp Healthy On You® Bohemian Rosemary, separated
Microgreens for garnish
For the tomatoes: Preheat your oven to 375 °F. Prepare a 9x13 baking sheet with parchment paper and set aside.
In a large bowl, add the cherry tomatoes, garlic cloves, chopped zucchini, Provence You've Been Goen spice blend, a drizzle of olive oil, and a tsp of the Bohemian Rosemary sea salt.
Add to a medium-sized sheet pan and bake for 10 minutes until the skins are split or loosened. Remove from heat and set aside.
For the trout: Pat the filleted fish dry with paper towels sprinkle each, front and back with the bread crumbs and the remaining one tsp Bohemian Rosemary Sea Salt.
Heat a large cast-iron skillet or another nonstick pan over medium-high heat.
Add the olive oil, then when hot, lay the trout fillets skin side down in the pan and cook for 3-5 minutes.
Carefully flip with a thin, wide spatula and cook on the other side for another 3-5 minutes until golden brown, nearly opaque, and the fish flakes easily with a fork.
Serve hot with the roasted tomato, zucchini and garlic mixture and garnish with microgreen.
Mushroom Risotto With Pan-seared Scallops
What better way to show the special people in your life you love them than with a home-cooked meal this Valentine's Day?! You'll have that special someone's heart singing with this Healthy On You meal! BONUS: check out our special Spotify playlist that serves up all the loving feels!
View Recipe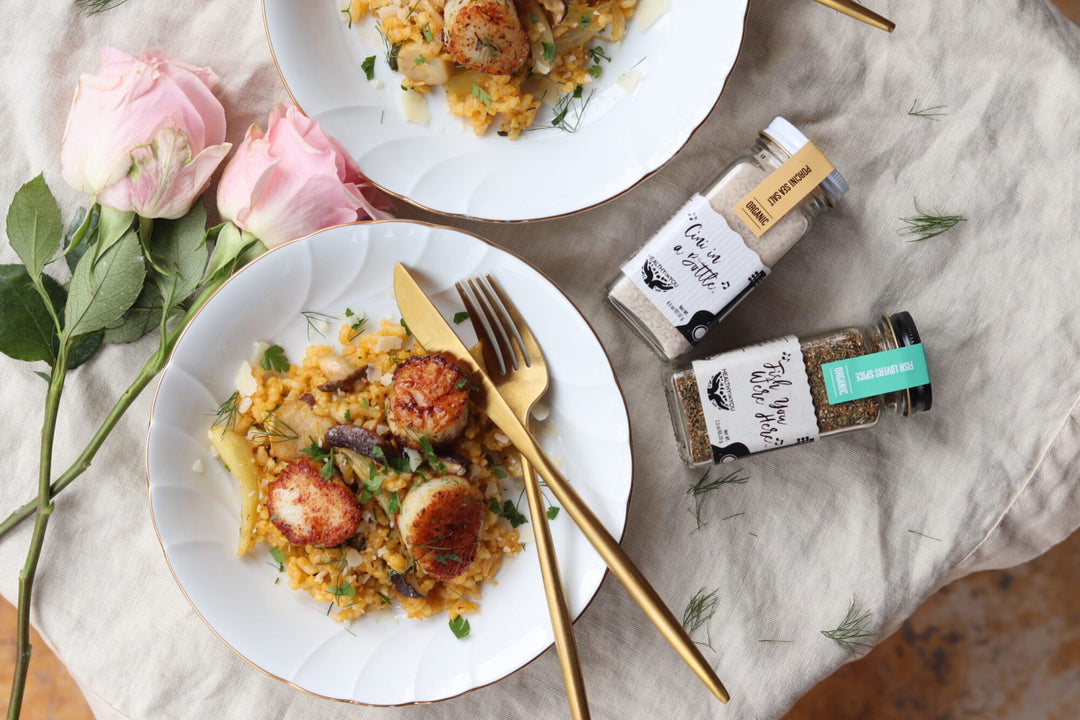 Flavorful Fish Bake with Roasted Vegetables
We are taking your average fish dinner to an all-new level! This delicious sheet pan-roasted fish and vegetables is just what the doctor ordered for busy families who are keeping it healthy on a weeknight timeline! This sheet pan is full of flavor with red onions, garlic, fennel, potatoes and leeks-all of our favorite savory veggies in one meal. We used rockfish fillets in this photo. Rockfish is very similar to snapper fish. Any skinless white fish fillet will work well in this recipe.
View Recipe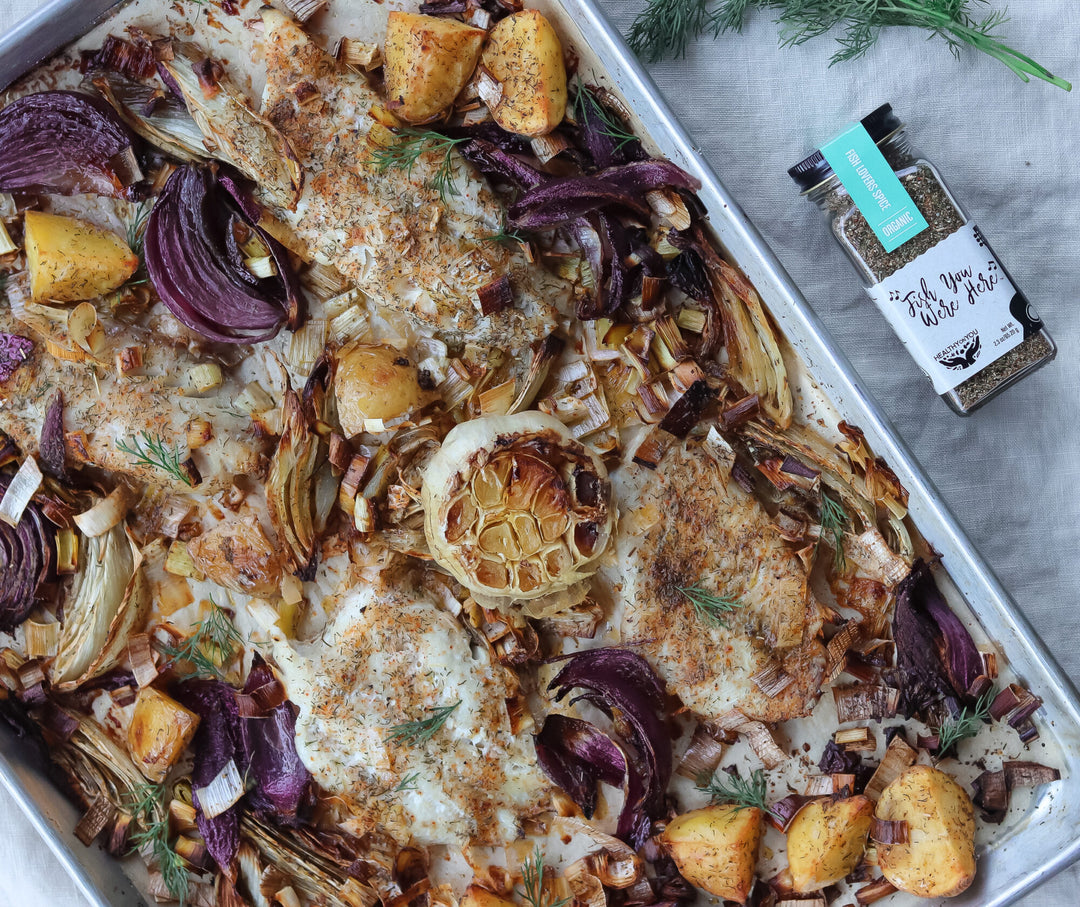 Saffron and Tomato Risotto with Roasted Vegetables
This Saffron Risotto is inspired by the Milanese versions that are lighter, omitting the heavy cream. It's simple, luxurious, brightly colored and rich in flavor. The vegetable topping is versatile so use whatever fresh seasonal vegetables you have on hand to great this delicious topping.
View Recipe
dinner
Gluten-Free
Side
vegan
vegetarian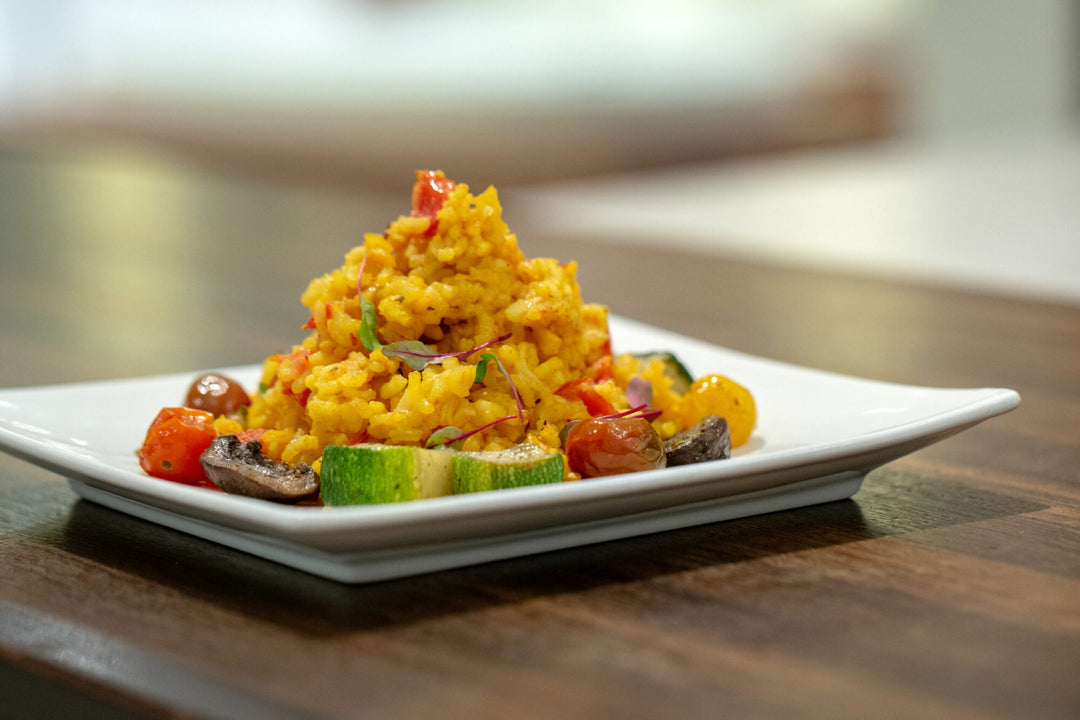 Learn How to Cook
With Our Blends

At Healthy On You®, we feel it is integral to give back to our communities and those in need. We have carried out this mission by offering donation-based cooking classes, we call our Cooking for a Cause series. All proceeds are donated to that classes's charity of choice, typically a cause fighting for social justice and equality. Join us to learn how to cook with your favorite Healthy On You® blends, support a great cause, and meet others who share a similar passion for flavorful, nutritious food!