Featured product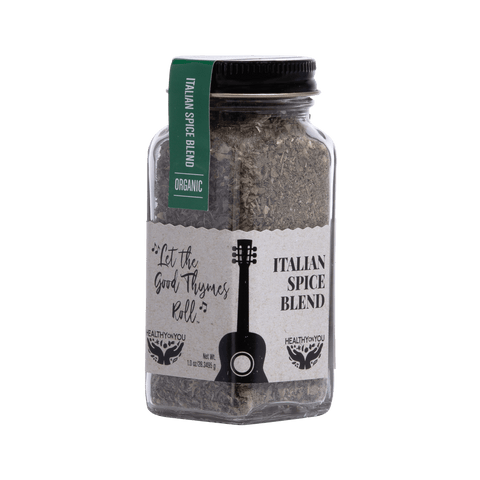 Let The Good Thymes Roll
Italian Spice Blend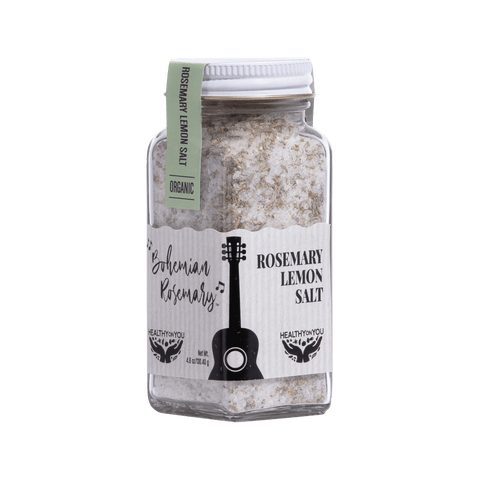 Bohemian Rosemary
Rosemary Lemon Salt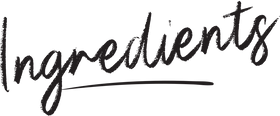 FOR THE SHRIMP SCAMPI & BROCCOLINI
1 lb wild shrimp (frozen is best, esp. if you are buying ahead of time)⁠
1 bunch steamed broccolini
4 cloves of garlic⁠
4 tbsp olive oil or butter⁠
½ cup white wine⁠
1 tbsp Healthy On You® Let the Good Thymes Roll⁠/Italian Spice
¼ tsp Healthy On You® Bohemian Rosemary/Rosemary Lemon Sea Salt
fresh parsley and Parmesan cheese (optional) for garnish
FOR THE ARTICHOKES
3-4 baby artichokes
1 tbsp olive oil
½ tbsp Healthy On You® Let the Good Thymes Roll⁠/Italian Spice
¼ tsp Healthy On You® Bohemian Rosemary/Rosemary Lemon Sea Salt
MAKE THE SHRIMP SCAMPI
Heat the olive oil or butter in a wide 12-inch skillet⁠.
Add the garlic and saute over medium-high heat making sure not to burn the garlic.⁠
Add the shrimp, Let the Good Thymes Roll spice blend half of the Bohemian Rosemary sea salt and cook for 2 minutes stirring frequently.⁠
Add the wine and allow the steam to burn off. ⁠
Cook the shrimp for an additional 3-5 minutes until opaque. ⁠
Season with the remaining Bohemian Rosemary sea salt and pepper to taste and garnish with parsley and Parmesan cheese if using.⁠
PREPARE THE ARTICHOKES
Chop the top ½ inch off each artichoke. Peel off the outer leaves until you see the tender, soft pale green inner leaves. Cut in half and rub with a half of a lemon. Repeat for the remaining artichokes.
If you have an air fryer: preheat the air fryer to 370°F and spray the air fryer basket with olive oil to prevent sticking. Then spray the artichokes with olive oil and sprinkle with Bohemian Rosemary sea salt and pepper and the Let the Good Thymes Roll spice blend. Place them inside the basket cut side up and spray with more olive oil and cook for 13-15 minutes. Shaking to turn halfway through. Remove and set aside.
You can also sauté the baby artichokes after trimming them as instructed above. Heat a heavy skillet over medium heat, add 1 tbsp olive oil. Sprinkle the artichoke halves with Bohemian Rosemary sea salt and pepper and the Let the Good Thymes Roll spice blend. Place them cut side down in the hot skillet and allow to sear for 2 minutes to get color (longer if needed). Turn the artichoke and add ¼ cup of water, cover and reduce the heat to a low simmer. Cook for 10 minutes until soft.
ASSEMBLE THE BOWL
Place the steamed broccolini on one side of the bowl, add the shrimp scampi and the artichokes. Sprinkle with Parmesan cheese, if using. Serve immediately.
Jerked Hoisin Eggplant With Garden Fresh Broccoli And Fried Tofu
I'm getting into the healthy food bowl craze after all! I love this amazing bowl of incredible flavors to create a sweet and spicy hoisin sauce, fresh steamed broccoli, tofu and noodles. Homemade hoisin sauce is so much better when you make it yourself. It's free of preservatives and all the junk that's in the bottled version. Double the recipe and keep the remaining sauce in your fridge, It will keep for a month or more!
View Recipe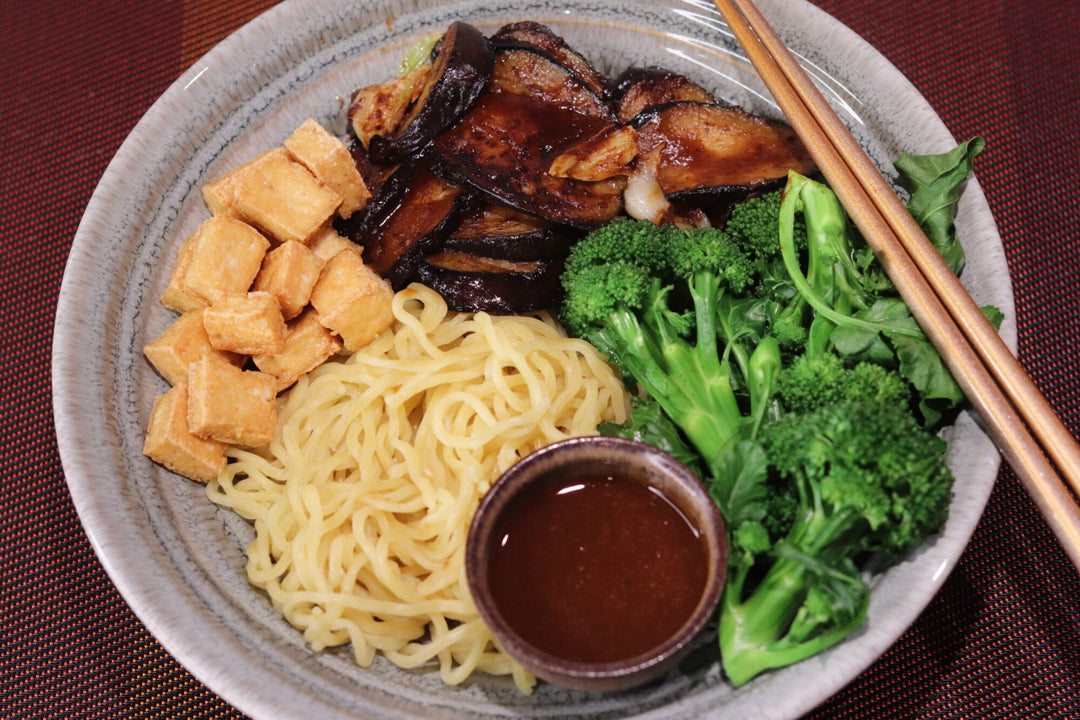 Lemon Sole Pinwheels Stuffed with Fresh Crab, Artichoke and Spinach
This delicious and surprisingly simple fish recipe is from a class I taught earlier this year. It was beautifully paired with Halter Ranch Vineyards 2015 Grenache Blanc wine. If you enjoy fish as a part of your healthy lifestyle, this recipe is a game changer. It's low calorie, visually impressive and of course, healthy.
View Recipe
Dairy-Free
dinner
low-crab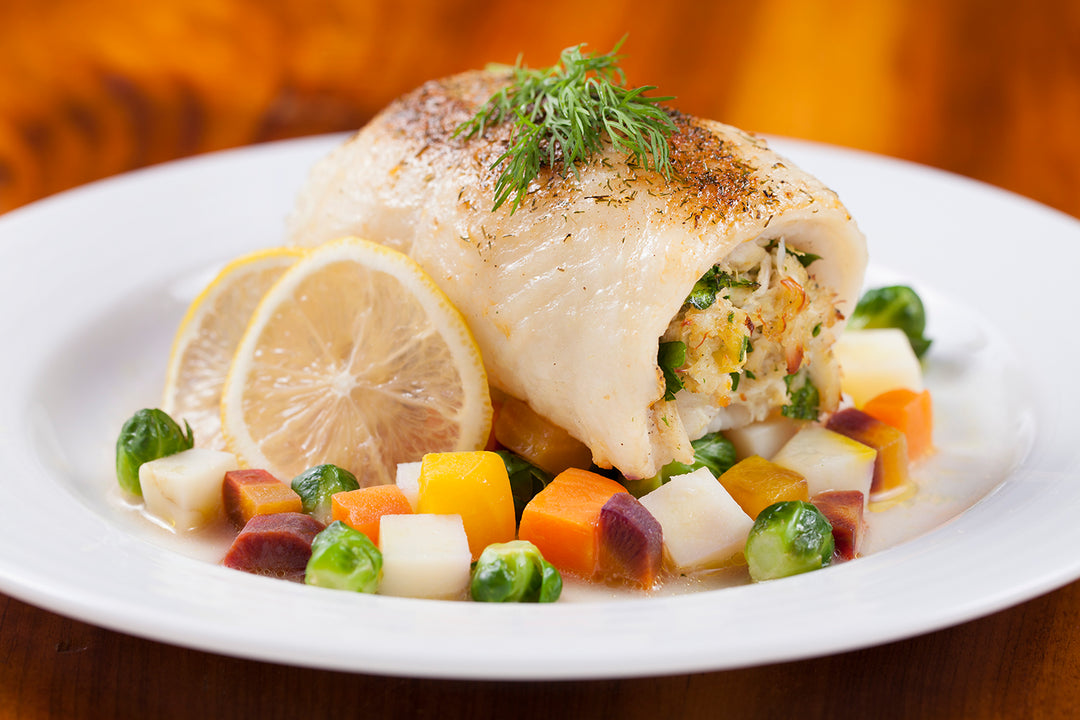 Learn How to Cook
With Our Blends

At Healthy On You®, we feel it is integral to give back to our communities and those in need. We have carried out this mission by offering donation-based cooking classes, we call our Cooking for a Cause series. All proceeds are donated to that classes's charity of choice, typically a cause fighting for social justice and equality. Join us to learn how to cook with your favorite Healthy On You® blends, support a great cause, and meet others who share a similar passion for flavorful, nutritious food!