Featured product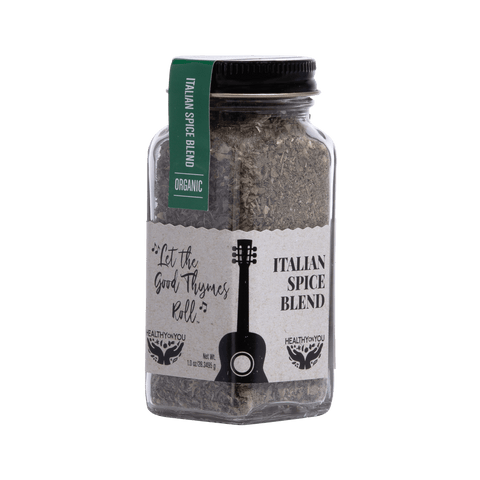 Let The Good Thymes Roll
Italian Spice Blend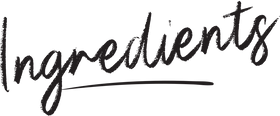 4 tbsp olive oil, separated
1 tbsp HealthyOn You® "Let the Good Thymes Roll" Italian spice blend
½ tsp sea salt
2 small heirloom tomatoes (yellow and red, if possible,) quartered and sliced in wedges
1 cup multi colored heirloom cherry tomatoes, halved
1 ripe peach quartered and sliced into wedges
1 small cucumber
1 ounce soft goat cheese
½ cup greek yogurt
Fresh basil and dill herbs for garnishing
MAKE THE DRESSING & SALT THE TOMATOES
Combine two tbsp olive oil, sea salt and the Let the Good Thymes Roll spice blend. Mix well and set aside.
PREPARE THE SALAD
In a small processor bowl, add the goat cheese, yogurt, and two remaining tbsps olive oil and blend until smooth.
Transfer the mixture to a serving platter and spread evenly.
Slice the zucchini into long ribbons 1/16-inch thick using a mandoline slicer. You can also run a Y vegetable peeler down the length of the zucchini to make the ribbons.
Add the cherry tomato halves and the tomato and peach wedges to a medium-sized bowl. Add the salad dressing and toss to coat.
Arrange the all the tomatoes and peach wedges on top of the whipped goat cheese and yogurt mixture.
Roll the zucchini ribbons and add to the salad.
Garnish with the fresh dill and basil leaves and serve immediately.
Summer Potato Salad With Saffron & Garlic Mayo
Summer just is not summer without potato salad. So what makes this version so unique? Just a drizzle of this amazing homemade saffron mayonnaise will make you say,"wow!" It's fresh and bright with our Healthy On You® Saffron and Winding Road saffron sea salt and has a lemony zing that brightens up the vegetables. You can use the leftovers to spice up anything you would normally use regular mayonnaise for like deviled eggs and crab cakes-absolutely!
View Recipe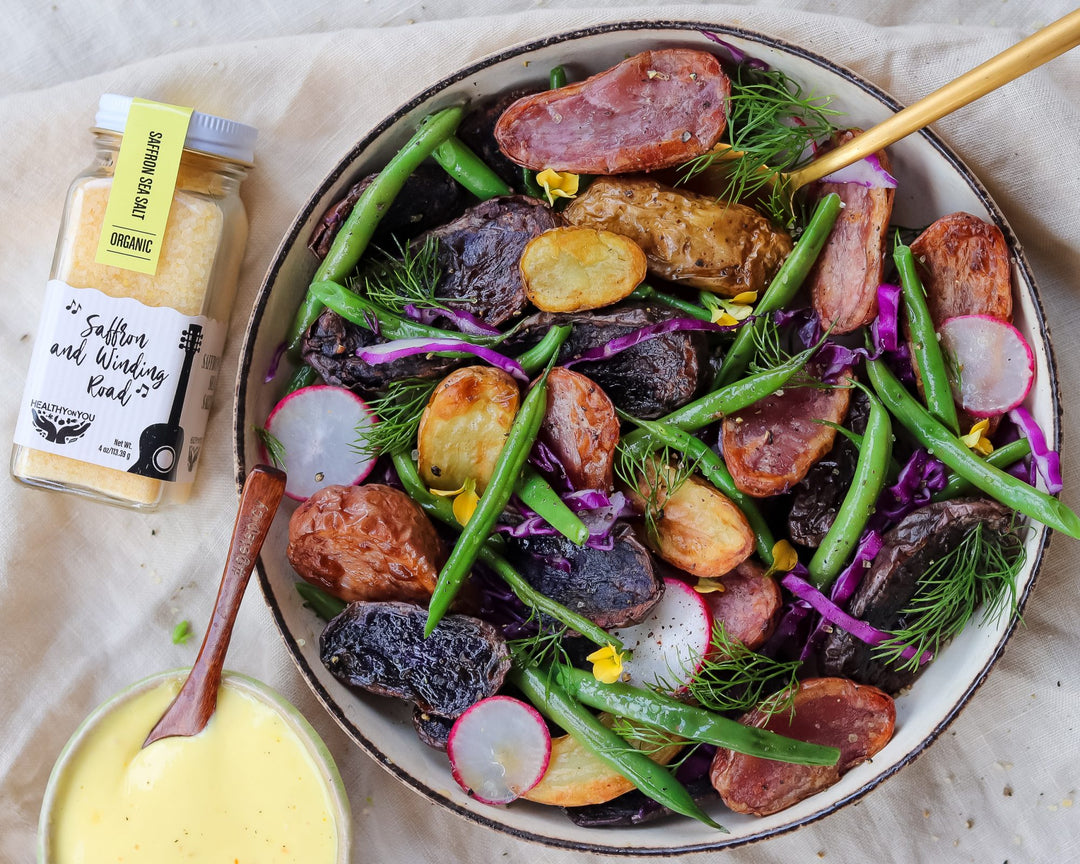 Salmon Salad with Summer Vegetables and Za'atar Dressing
The za'atar strikes back in this amazing grilled salmon salad with fresh farmers market vegetables! I taught this fantastic recipe in our Healthy On You® online cooking class today and we had so much fun cooking together. I am still in awe of everyone cooking away in their own kitchens. It's hard enough cooking sometimes, but having to keep up with me, well, that can be challenging. You have to do some prep work ahead of time but it is soooo worth it!
View Recipe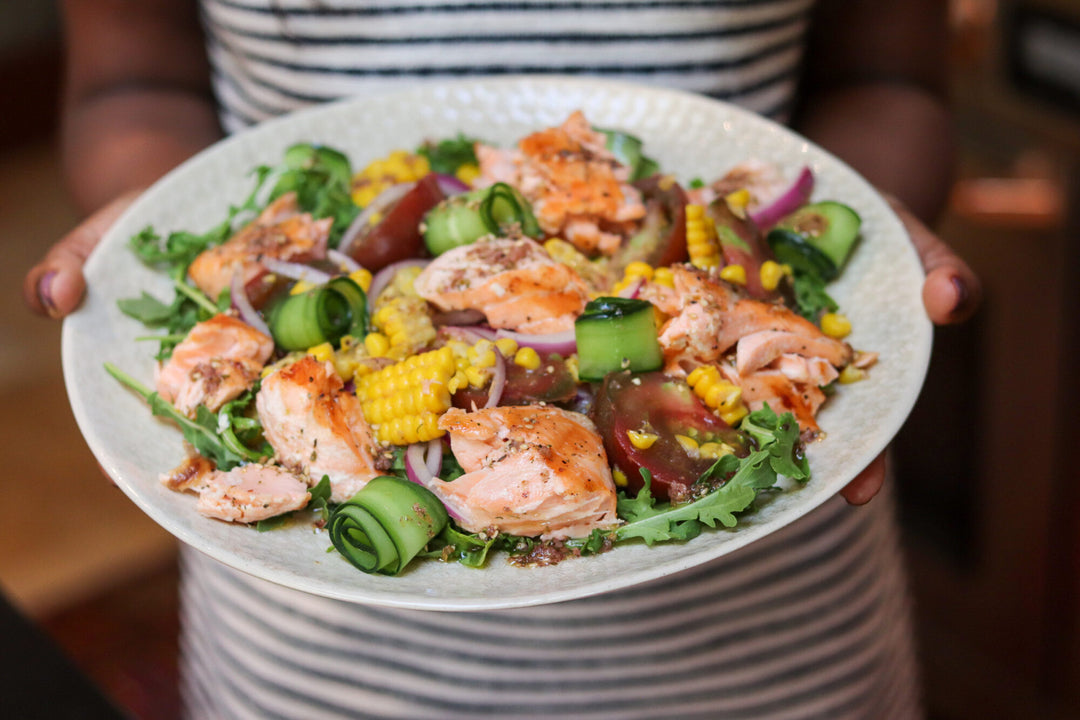 Learn How to Cook
With Our Blends

At Healthy On You®, we feel it is integral to give back to our communities and those in need. We have carried out this mission by offering donation-based cooking classes, we call our Cooking for a Cause series. All proceeds are donated to that classes's charity of choice, typically a cause fighting for social justice and equality. Join us to learn how to cook with your favorite Healthy On You® blends, support a great cause, and meet others who share a similar passion for flavorful, nutritious food!