Featured product
The Fennel Countdown
Fennel Citrus Blend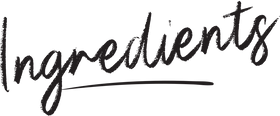 2 medium sweet potatoes, sliced into 1/2 inch rounds
1 cup prepared cranberry sauce (check out our Screwy Cranberry Sauce)
1 cup softened goat cheese
1/2 cup Greek yogurt
2 tsp Healthy On You® The Fennel Countdown Spice Blend
1 tbsp orange zest, plus extra for garnish
2 tbsp chopped pecans
2 tbsp honey (to drizzle)
sea salt and pepper to taste
Preheat oven to 375F. Line a 9x13 baking tray with parchment and spray with olive oil.
Place the sweet potato slices on the tray and spray the tops with olive oil. Transfer to the oven and bake for 15 minutes. Once softened and golden, remove from the oven and allow to cool for 20 minutes.
In the meantime, make the goat cheese topping: In a small bowl, add the goat cheese, yogurt, The Fennel Countdown, a pinch of sea salt, a pinch of pepper, and orange zest. Mix until combined (achieving a whipped-like texture).
Space the cooled sweet potato rounds on a small cutting board or serving platter. Add a spoonful of the goat cheese mixture on top of each round. Next add a spoonful of the cranberry sauce.
Top the rounds with the chopped pecans, extra orange zest, and drizzle with honey. Enjoy!
Pumpkin Cranberry Muffins
Yes… we're still baking things with pumpkin. But, in our defense, these healthy Pumpkin Cranberry Muffins are worth it! They make for a great breakfast or snack and they're not like your typical unhealthy muffin. In true Healthy On You® style, these muffins have no unnecessary sugar, butter or gluten. Instead, the sweetness comes from maple syrup, the moisture from coconut oil and almond flour makes them gluten-free. Don't let those ingredients scare you away though! These do not disappoint in flavor or texture. Plus, they're extra special with the addition of our Spice Spice Baby Spice Blend. Give them a try and see for yourself. We bet you'll be pleasantly surprised!
View Recipe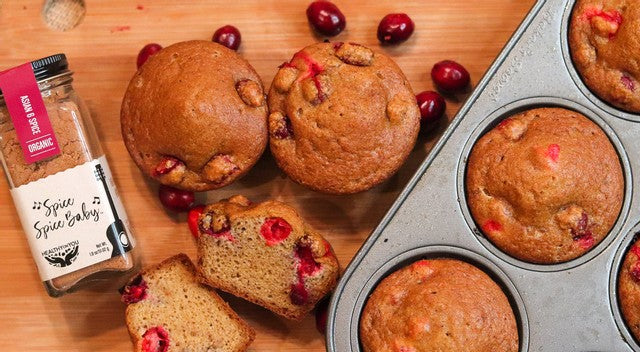 Crimson Pear Galette with Cranberry Sauce
Every holiday I make cranberry sauce and for years I'd end up with multiple containers of it leftover. I could never justify tossing it because my cranberry sauce is not your average cranberry sauce. We make it from fresh cranberries and add some Screwball Peanut Butter Whiskey and Healthy On You® Spice Spice Baby Spice Blends. I highly recommend giving it a try, you will not be disappointed and you too will not want to throw any away.
View Recipe
Asian 6 Spice
brunch
dessert
Gluten-Free
snack
Spice Spice Baby
vegetarian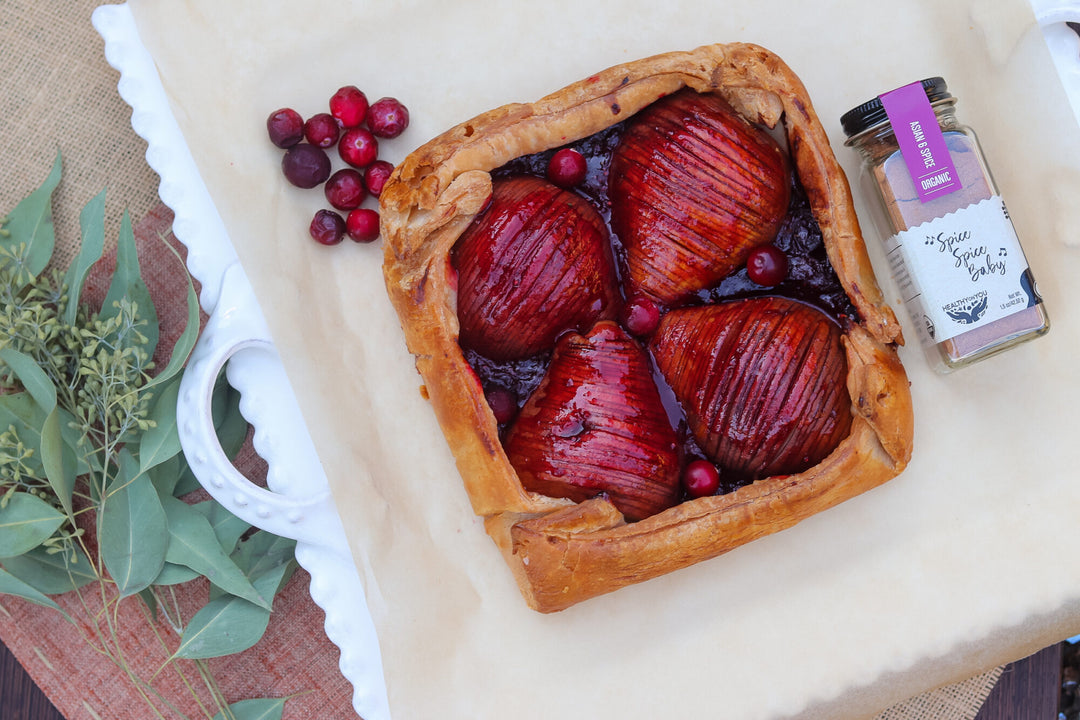 Learn How to Cook
With Our Blends

At Healthy On You®, we feel it is integral to give back to our communities and those in need. We have carried out this mission by offering donation-based cooking classes, we call our Cooking for a Cause series. All proceeds are donated to that classes's charity of choice, typically a cause fighting for social justice and equality. Join us to learn how to cook with your favorite Healthy On You® blends, support a great cause, and meet others who share a similar passion for flavorful, nutritious food!