Featured product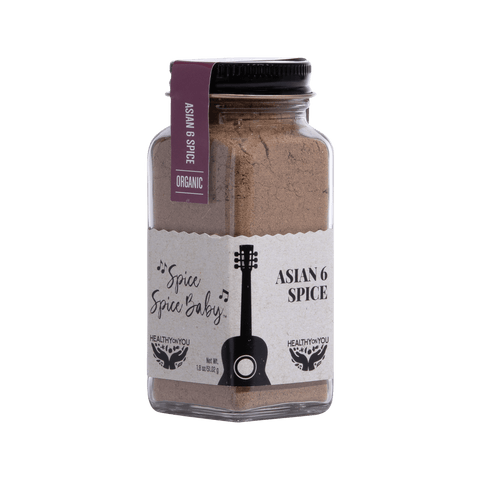 Spice Spice Baby
Asian 6 Spice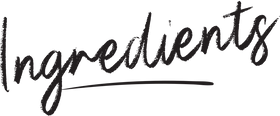 6 eggs, beaten
1/4 cup pumpkin puree
1/2 cup melted coconut oil
1 tsp vanilla
1/4 cup maple syrup
1 1/2 cup almond flour
1/2 tsp sea salt
3/4 tsp baking soda
2 tsp Healthy On You® Spice Spice Baby Spice Blend
1/2 cup fresh cranberries
Preheat oven to 350F.
Whisk together the eggs, pumpkin, coconut oil, maple syrup and vanilla extract.
Add almond flour, sea salt, baking soda, and Spice Spice Baby. Stir until everything is well combined. Gently fold in cranberries.
Divide batter into a 12-count muffin tin that is either lined with muffin cups or sprayed with cooking spray. Transfer to oven and bake for 25-30 minutes (until a toothpick comes out clean).
Cool for 5 minutes before removing from pans to wire rack.
Flourless Chocolate Lavender Heart Cakes
DESSERT ALERT!!! We're changing things up and coming in hot for Valentine's Day with something on the more indulgent side. Yes, we like to enjoy some butter now and then, life is all about balance spicy friends!
View Recipe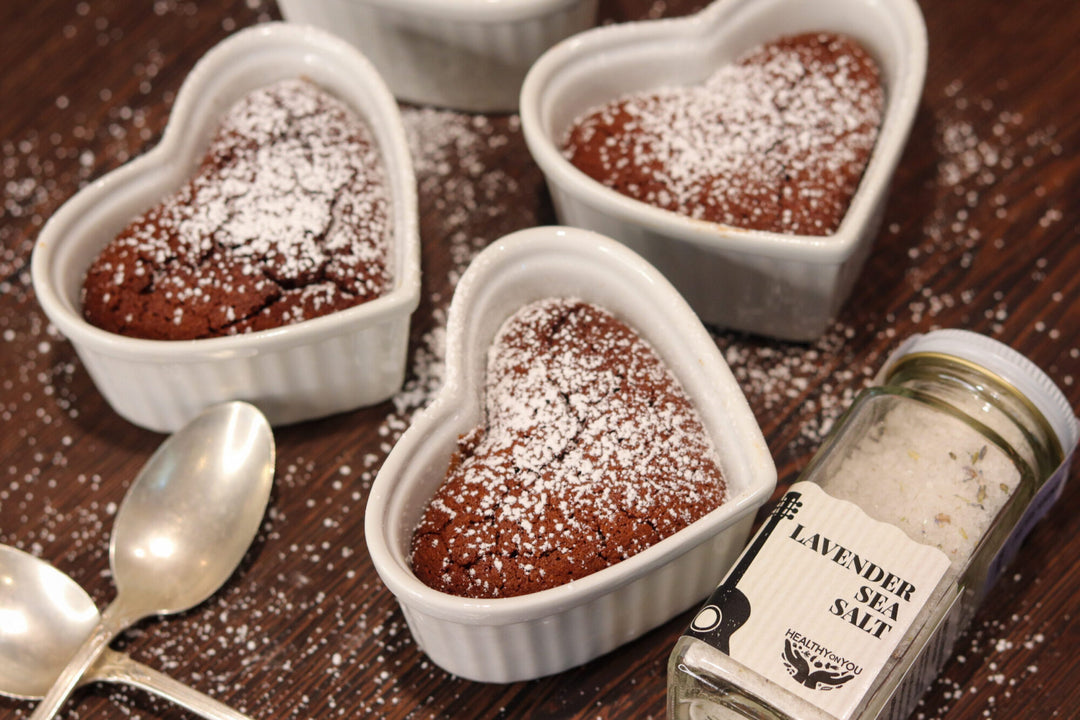 Sweet Potato Cranberry Bites
Festive, easy, and yummy! Is there a better combination? These Sweet Potato Cranberry Bites are a perfect appetizer for a low-key holiday this year. Inspired by our Spice Up the Holidays Collection, we used The Fennel Countdown Spice Blend to add some herby-ness to these sweet and zesty bites. Kicking these up a notch, the crunchiness from the pecans, brings the whole bite together. Give them a try, they're a must this year!
View Recipe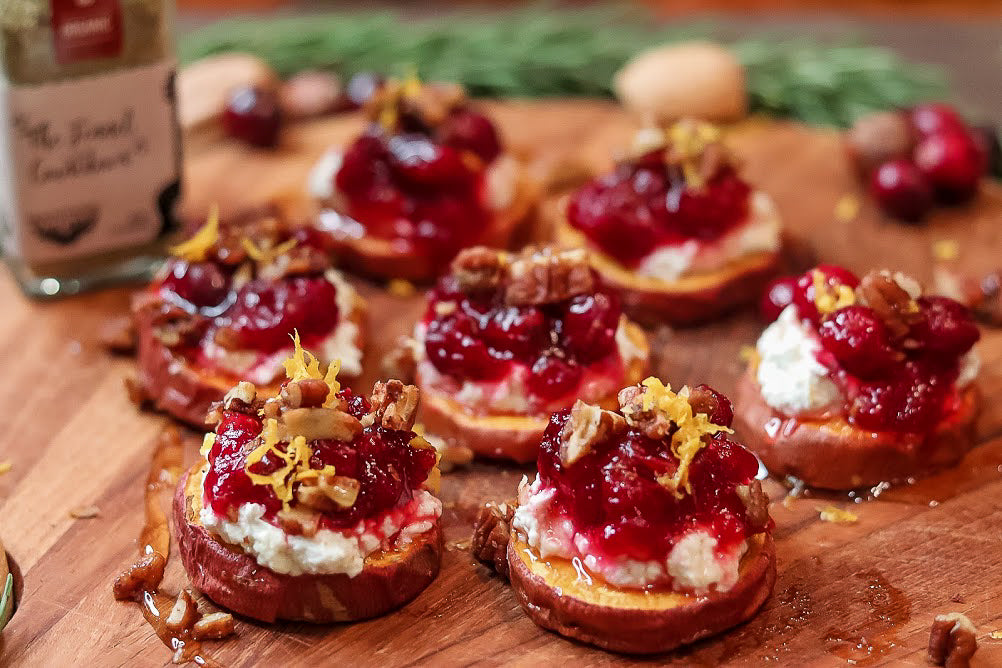 Spiced Pumpkin Crumble
Do yourself a favor, and start baking EVERYTHING with our Spice Spice Baby Spice Blend. Ok, maybe not everything… but definitely every fall / winter dessert! Move over boring cinnamon, Spice Spi
View Recipe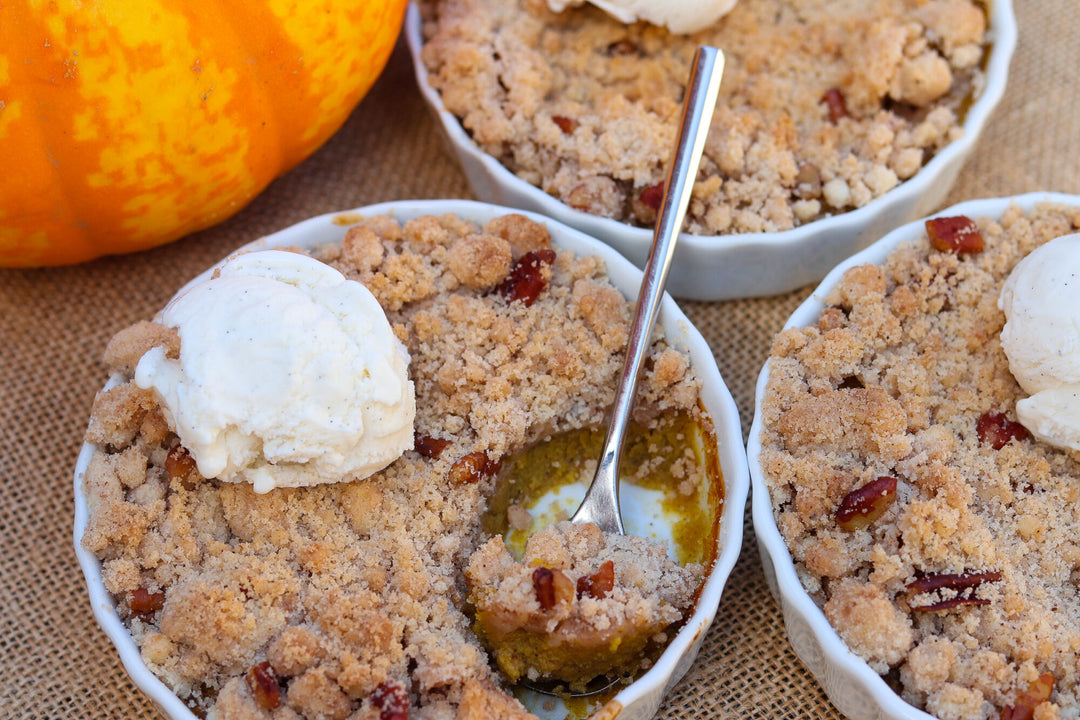 Learn How to Cook
With Our Blends

At Healthy On You®, we feel it is integral to give back to our communities and those in need. We have carried out this mission by offering donation-based cooking classes, we call our Cooking for a Cause series. All proceeds are donated to that classes's charity of choice, typically a cause fighting for social justice and equality. Join us to learn how to cook with your favorite Healthy On You® blends, support a great cause, and meet others who share a similar passion for flavorful, nutritious food!