Featured product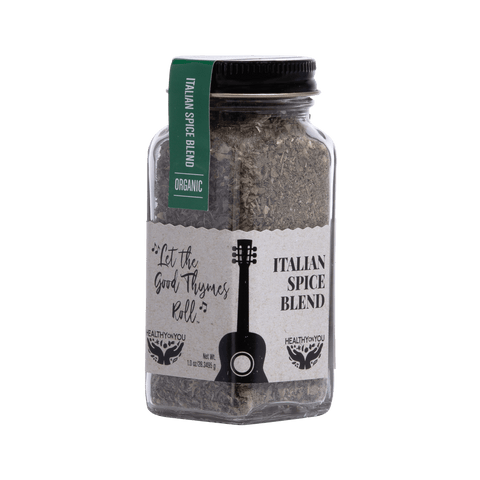 Let The Good Thymes Roll
Italian Spice Blend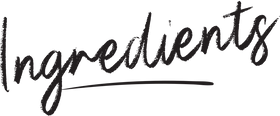 2 tbsp olive oil
1 large onion, diced
3 cloves garlic, minced
1 medium yellow squash, sliced in half moon rounds
1 tbsp Healthy On You® Let The Good Thymes Roll Italian spice blend
1 can (15 ounce) canned chopped tomatoes
1 can (15 ounce) cannellini beans
1 cup cooked farro (per package instructions)
6 cups vegetable stock
6 large kale leaves, ribs removed and roughly chopped
fresh basil for garnish
In a soup pot, heat the olive oil and add the onions. Cook for five minutes until translucent then add the garlic.
Add the Healthy On You® Let The Good Thymes Roll spice blend and stir until well assimilated with the onions and garlic.
Add the stock, canned tomatoes, canned beans, kale and allow to cook together for 15 minutes under medium heat.
Add the farro and zucchini; cook for an additional five minutes until the zucchini is tender.
Remove from heat, ladle the soup into bowls and garnish with basil.
Farro Risotto with Braised Fennel and Wild Mushrooms
adminThis is the perfect hearty fall dish and a great evening meal to be shared with friends. Though farro is not gluten-free, it is lower in gluten than today's modern wheat varieties and it is packed with vitamins and fiber. It's a great alternative to rice, quinoa, and barley and is commonly used in Mediterranean and Italian cooking.
View Recipe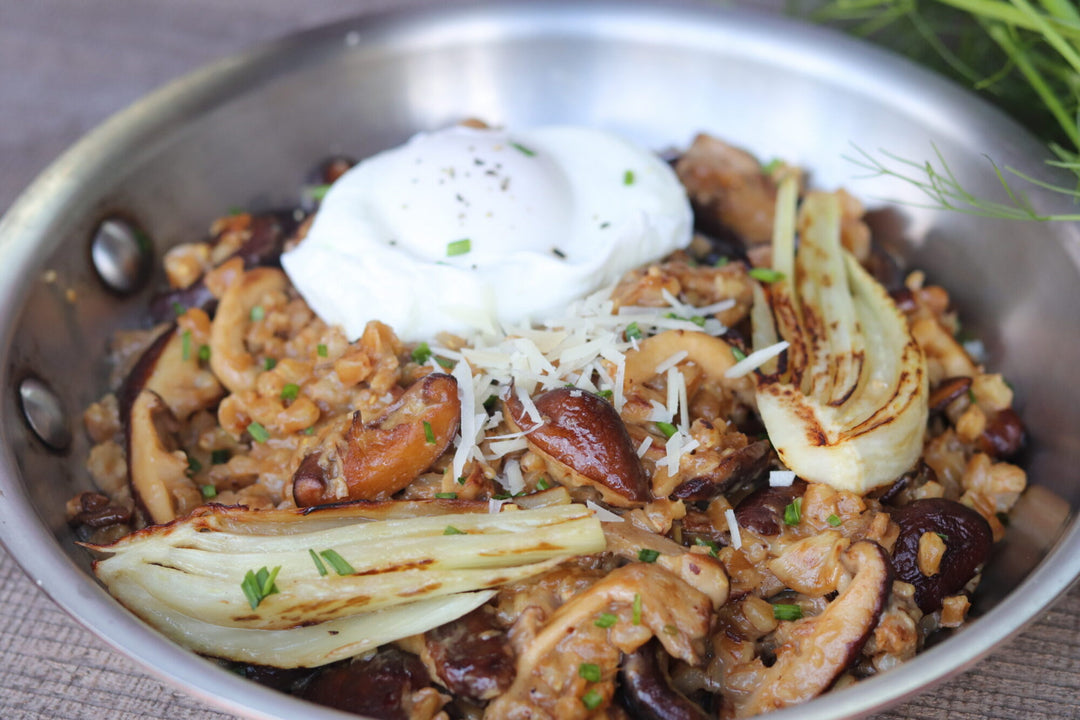 Tuscan White Beans with Herbed Shrimp
I love this recipe and tend to make it often throughout the seasons. It's low in fat and keeps you full. I always keep frozen shrimp in the freezer and my pantry is usually stocked with a variety of beans. I really enjoy Italian cooking but found it difficult to find a spice blend that was fragrant and flavorful enough for my taste, so I created the Healthy On You® Let the Good Thymes Roll Italian spice blend. This blend really does it for me with chunks of dried garlic, sage, basil, parsley, marjoram and red pepper and it's salt-free to boot!
View Recipe
dinner
Italian Spice Blend
Let the Good Thyme Roll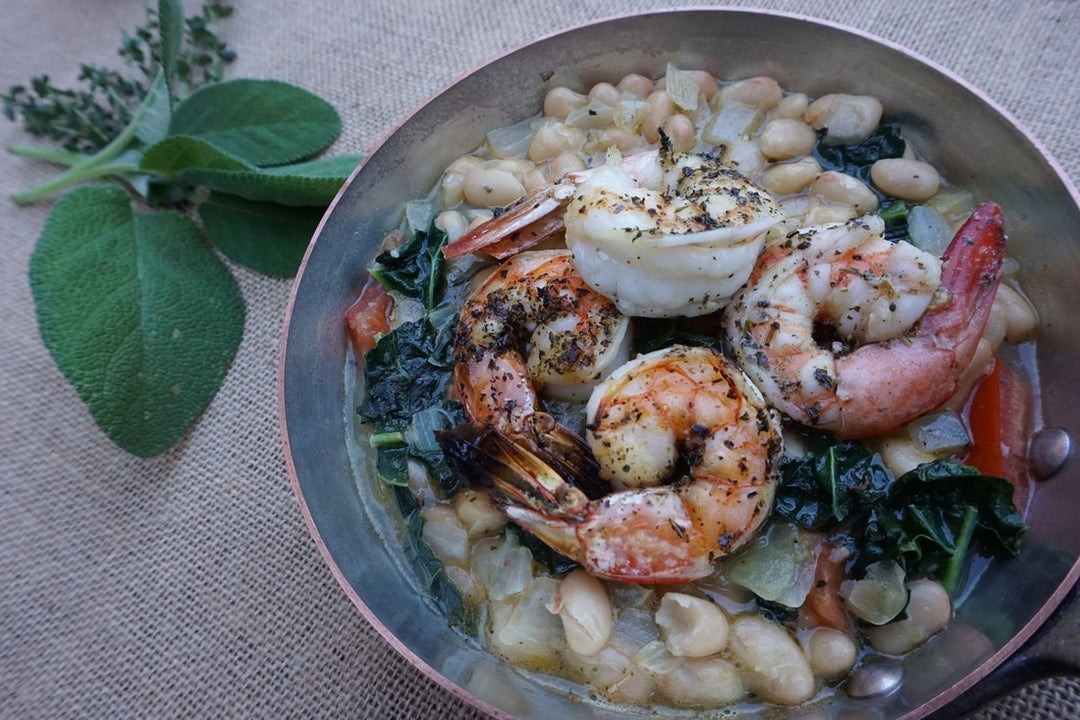 Learn How to Cook
With Our Blends

At Healthy On You®, we feel it is integral to give back to our communities and those in need. We have carried out this mission by offering donation-based cooking classes, we call our Cooking for a Cause series. All proceeds are donated to that classes's charity of choice, typically a cause fighting for social justice and equality. Join us to learn how to cook with your favorite Healthy On You® blends, support a great cause, and meet others who share a similar passion for flavorful, nutritious food!