Featured product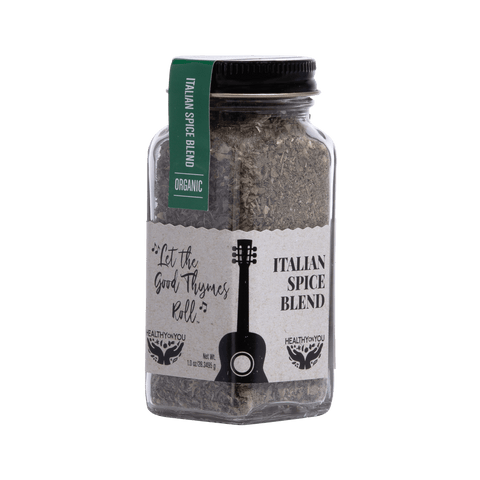 Let The Good Thymes Roll
Italian Spice Blend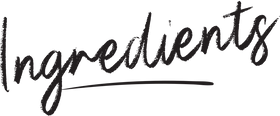 1 lb. fresh or frozen shrimp (thawed and deveined) tails on
2 tbsp Healthy On You® Let the Good Thymes Roll spice blend
2 tbsp olive oil (separated)
2 15oz cans of cannellini beans with the liquid retained
1 small onion, diced
1 garlic clove, minced
2 cups chopped kale
1 large tomato, roughly chopped
1 cup vegetable or chicken broth
Sage leaf chopped for garnish
Pre-heat the oven to 425 °F.
In a medium saucepan, heat one tablespoon of olive oil and add in the onions. Cook for 3 minutes and add the minced garlic-stir and cook under medium heat for 1 more minute.
Add in the beans and their liquid, stock and kale and cook until the saucepan begin to soften, about 10 minutes. Stir in the chopped tomatoes.
Meanwhile, drizzle the shrimp with the remaining one tbsp. olive oil. Add the 2 tbsp Healthy On You® Let the Good Thymes Roll spice blend and combine and coat the shrimp.
Add salt and fresh pepper place on a baking sheet and bake in the oven for 8 minutes then turn the broiler on and broil for 3 another minutes.
Note that grilling the shrimp is also a good option. Simply slide the shrimp on skewers, so they don't fall between the grates. Then grill over medium heat for 5 minutes per side.
When the shrimp is cooked (opaque in color ) spoon the bean mixture in a shallow bowl with the juices and top with shrimp and garnish with chopped sage. Yum!
Tuscan White Bean Tomato and Farro Soup
So I was having guests over for dinner last night and want to keep it simple. A good hearty bowl of soup, a salad, and a blackberry crumble. Nothing too crazy, right? After searching through my pantry and refrigerator, I discovered I had all the ingredients for a Tuscan White Bean Soup. I like this version using fresh Tuscan kale from my garden and healthy nutritious farro. Farro is an ancient grain that is high in fiber, protein and rich in B vitamins.
View Recipe
Asian 6 Spice Chili Shrimp Bowl
I've been revisiting some of the many cookbooks I own to find my inspiration for easy meals and adding a Healthy On You spin to them! This Asian 6 Spice Chili Shrimp bowl was inspired by a recipe in one of my favorite cookbooks, Antoni in the Kitchen. I love this recipe because you can change it up every time you make it. In this bowl, I swapped the rice for cauli-rice and added eggplant and rainbow chard. Of course, we spiced it up with our Healthy On You Spice Spice Baby spice blend. ⁠
View Recipe
Creole Shrimp
This recipe is long and coming on this blog and soon to be a favorite in your kitchen. Creole Shrimp is a classic southern recipe with its roots firmly in Louisiana but squarely in the crossroads of cutures from the Caribbean and West Africa. This "stew" has the holy trinity of Creole cooking with onions, bell peppers and celery. But it has a secret ingredient that makes it spectacular-Healthy On You® House of the Rising Spice Creole spice blend.
View Recipe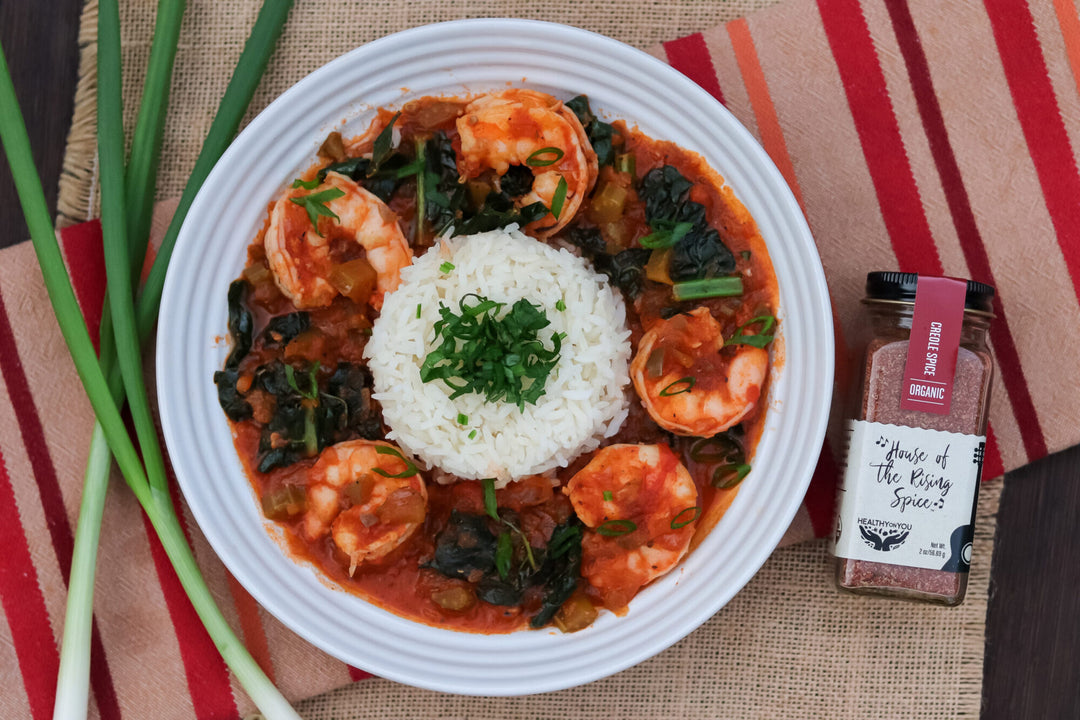 Learn How to Cook
With Our Blends

At Healthy On You®, we feel it is integral to give back to our communities and those in need. We have carried out this mission by offering donation-based cooking classes, we call our Cooking for a Cause series. All proceeds are donated to that classes's charity of choice, typically a cause fighting for social justice and equality. Join us to learn how to cook with your favorite Healthy On You® blends, support a great cause, and meet others who share a similar passion for flavorful, nutritious food!