Featured product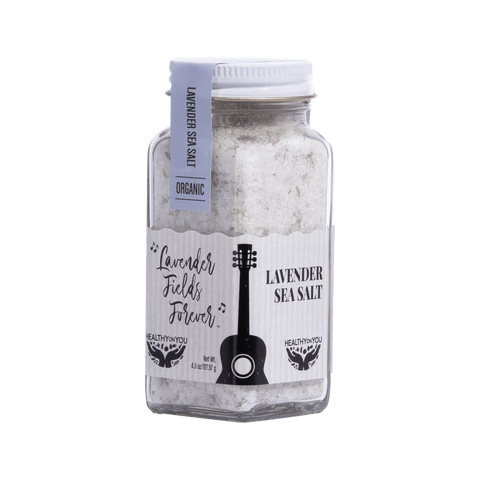 Lavender Fields Forever
Lavender Sea Salt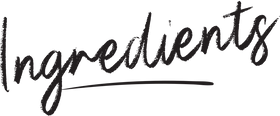 FOR THE MOUSSE
½ cup of bittersweet dark chocolate
1 pkg/12 ounces silken tofu*
½ cup sugar
1 tbsp Grand Marnier
1 tsp of vanilla extract
1 tsp Healthy On You® Lavender Fields Forever Sea Salt
FOR THE COCONUT WHIPPED CREAM
1 can coconut cream refrigerated for at least 8 hours or overnight
1 tbsp sugar
1 tsp vanilla extract
MAKE THE MOUSSE
Break the chocolate into small chunks and put them in a bowl set over (but not in) a small pot of barely simmering water.
Stir gently until the chocolate is melted and smooth. Remove the bowl from the steam bath.
Toss the tofu into your food processor. Add the sugar, vanilla, Lavender Sea Salt, Grand Marnier and the chocolate, scraping the bowl to get all the mixture out.
Purée until smooth and delicious. Spoon into individual serving dishes and chill while you make the coconut whipped cream.
MAKE THE COCONUT WHIPPED CREAM
Open the can of coconut milk, taking care not to shake it. Scoop coconut cream solids into a cold mixing bowl. Reserve remaining liquid for another use.
Beat the coconut cream using an electric mixer with chilled beaters on medium speed; turn to high speed. Beat until stiff peaks form, 7 to 8 minutes. Add sugar and vanilla extract to coconut cream; beat one minute more. Taste and add more sugar if desired.
Add sugar and vanilla extract to coconut cream; beat one minute more. Taste and add more sugar if desired.
Remove the Chocolate Mousse from the fridge and top with the whipped cream. Serve immediately.
*NOTE: Silken tofu is not typically found in the refrigerated section of the markets. If you can't locate it, ask.
Lavender Peach Crisp
If you like peaches and lavender, you will love this delicious combo in our updated version of peach crisp! It's yet another flavorful peach recipe in our repertoire of end of summer recipes.
View Recipe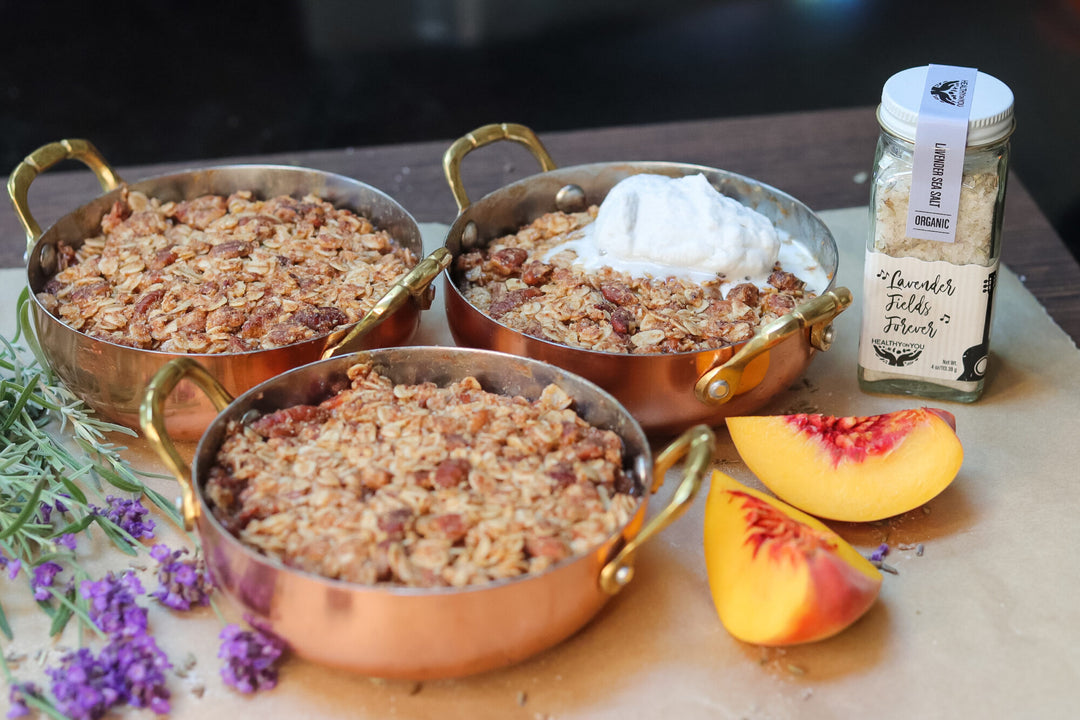 Spiced Pumpkin Crumble
Do yourself a favor, and start baking EVERYTHING with our Spice Spice Baby Spice Blend. Ok, maybe not everything… but definitely every fall / winter dessert! Move over boring cinnamon, Spice Spi
View Recipe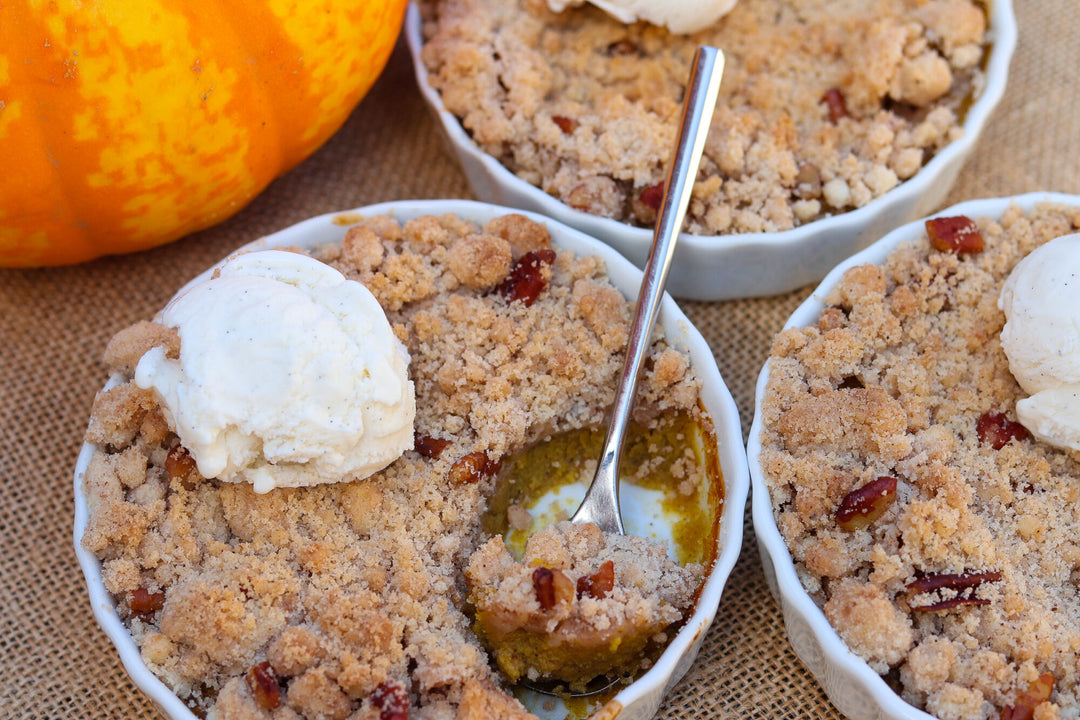 Learn How to Cook
With Our Blends

At Healthy On You®, we feel it is integral to give back to our communities and those in need. We have carried out this mission by offering donation-based cooking classes, we call our Cooking for a Cause series. All proceeds are donated to that classes's charity of choice, typically a cause fighting for social justice and equality. Join us to learn how to cook with your favorite Healthy On You® blends, support a great cause, and meet others who share a similar passion for flavorful, nutritious food!