Featured product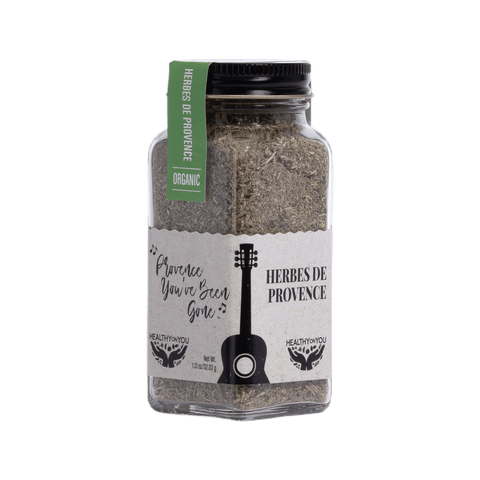 Provence You've Been Gone
Herbes de provence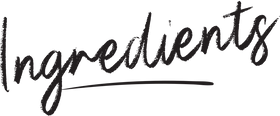 ½ cup onion, diced
1 tbsp olive oil
2 lbs white asparagus (peeled and cut into 2-inch pieces, heads reserved)
2 tsp Healthy On You® Provence You've Been Gone Herbes de Provence seasoning.
½ cup dry white wine
6 6 cups vegetable stock
1 cup coconut milk
sea salt and fresh ground pepper to taste
additional green or purple asparagus tips and edible flowers for garnish.
In a medium saucepan, sauté the onion in the olive oil until soft and translucent.
Add the pieces of asparagus (minus the heads) and steam for 5 minutes.
Add the 2 tsp Provence You've Been Gone seasoning and stir.
Add the stock and gently boil for about 30 minutes or until the asparagus is very soft.
Puree the soup in batches in the blender (place a towel over the lid and hold down the lid, so the hot soup does not splatter) or with a hand blender and return the soup to the pan.
Bring the soup to a simmer and add the reserved asparagus heads.
Cook at least 5 minutes or until the asparagus heads are fork-tender
Turn down the heat and add the coconut milk. Do not boil
Add the white wine and stir.
Taste and add salt and freshly ground pepper as needed.
Garnish with asparagus heads and edible flowers.
Tuscan White Bean Tomato and Farro Soup
So I was having guests over for dinner last night and want to keep it simple. A good hearty bowl of soup, a salad, and a blackberry crumble. Nothing too crazy, right? After searching through my pantry and refrigerator, I discovered I had all the ingredients for a Tuscan White Bean Soup. I like this version using fresh Tuscan kale from my garden and healthy nutritious farro. Farro is an ancient grain that is high in fiber, protein and rich in B vitamins.
View Recipe
Tuscan White Beans with Herbed Shrimp
I love this recipe and tend to make it often throughout the seasons. It's low in fat and keeps you full. I always keep frozen shrimp in the freezer and my pantry is usually stocked with a variety of beans. I really enjoy Italian cooking but found it difficult to find a spice blend that was fragrant and flavorful enough for my taste, so I created the Healthy On You® Let the Good Thymes Roll Italian spice blend. This blend really does it for me with chunks of dried garlic, sage, basil, parsley, marjoram and red pepper and it's salt-free to boot!
View Recipe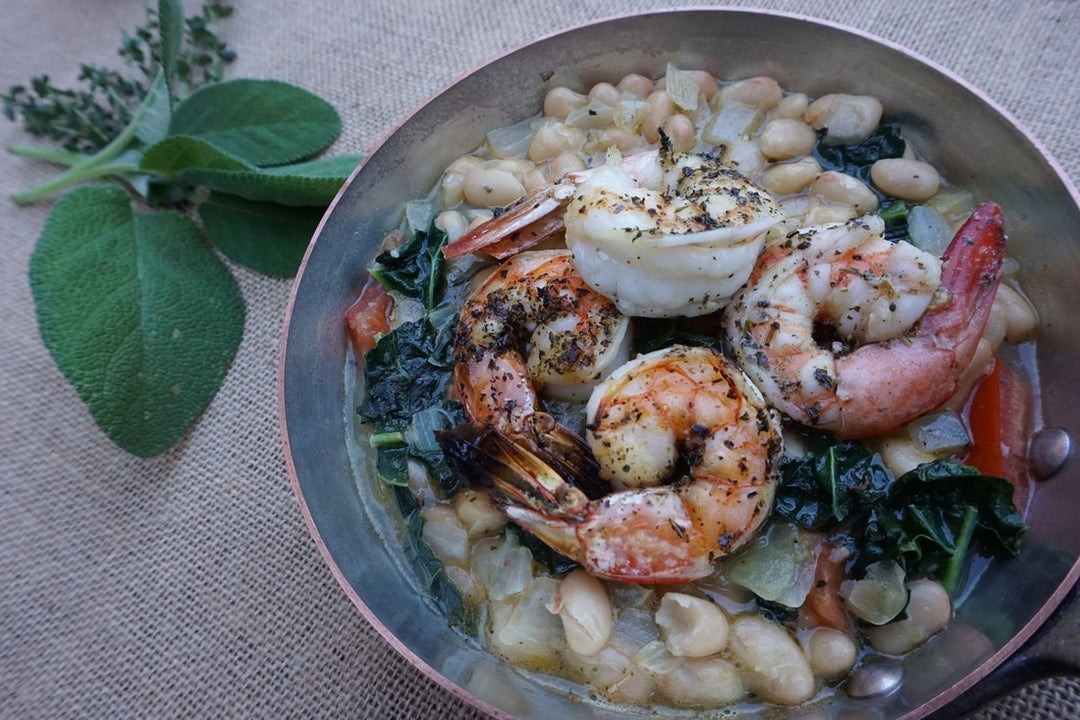 Learn How to Cook
With Our Blends

At Healthy On You®, we feel it is integral to give back to our communities and those in need. We have carried out this mission by offering donation-based cooking classes, we call our Cooking for a Cause series. All proceeds are donated to that classes's charity of choice, typically a cause fighting for social justice and equality. Join us to learn how to cook with your favorite Healthy On You® blends, support a great cause, and meet others who share a similar passion for flavorful, nutritious food!