Featured product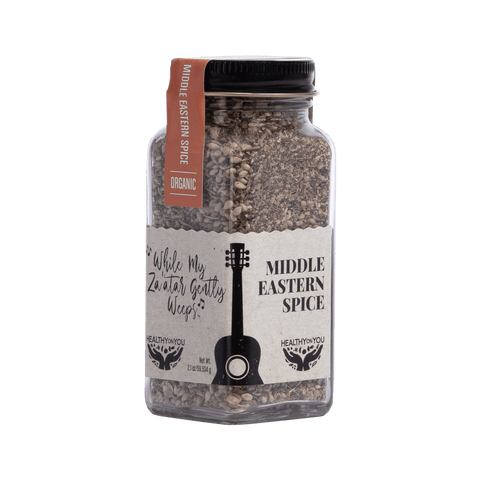 While My Za'atar Gently Weeps
Middle Eastern Spice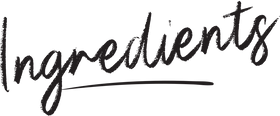 FOR THE SALAD
1 small head of Frise lettuce, rinse broken apart and dried⁠
½ large bulb of fennel shaved⁠
1 large celery rib, washed and thinly sliced in crescents⁠
½ cup pomegranate
½ cup candied walnuts
FOR THE DRESSING
1 tbsp Healthy On You While My Za'atar Gently Weeps Middle Eastern Spice⁠
2 tbsp olive oil ⁠
2 tbsp pomegranate molasses⁠
1 tbsp red wine vinegar⁠
1 small shallot, minced⁠
2 tsp honey⁠
¼ tsp sea salt
Add the shaved fennel, celery and lettuce to a large bowl and set aside.⁠
In a mason jar, add all the salad dressing ingredients, close and shake vigorously. ⁠
Add ½ the dressing to the bowl (less or more if you like) toss well. Sprinkle with the pomegranate seeds and walnuts.⁠
Coffee Spiced Corn Salad
This delicious easy side dish will be your new summer favorite! Our Healthy On You® Hit the Roast Jack Coffee Roast Rub is truly versatile giving a whole new dimension to this tasty, sweet and savory corn salad. This goes beautifully with our Coffee Rubbed Grilled Steak recipe for a delicious summer dinner.
View Recipe
Coffee Roast Rub
dinner
featured recipe
Hit the Roast Jack
lunch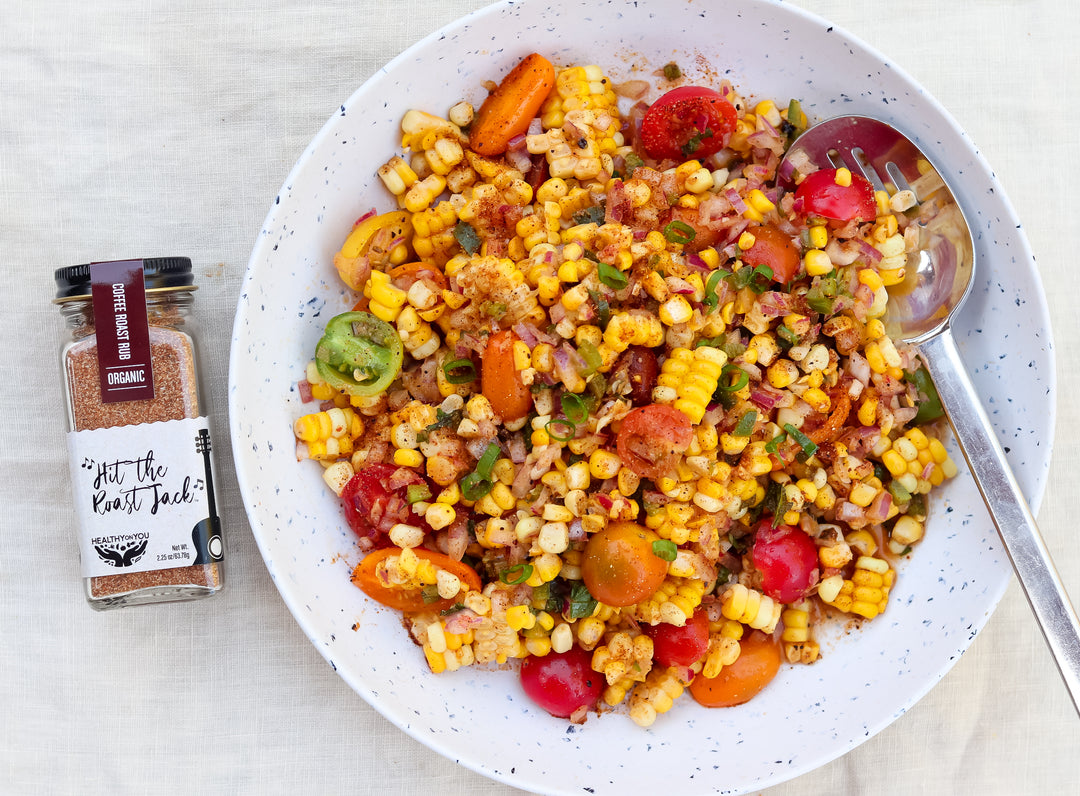 Spice-tastic Chicken Salad
This is the best chicken salad ever. We use our You're So Spain Spanish Spice Blend to turn up the flavor on the chicken. The recipe is simple, all you need is fresh organic chicken breast and a good oven-safe pan and you are all set.
View Recipe
dinner
lunch
Savory Spanish Spice
You're So Spain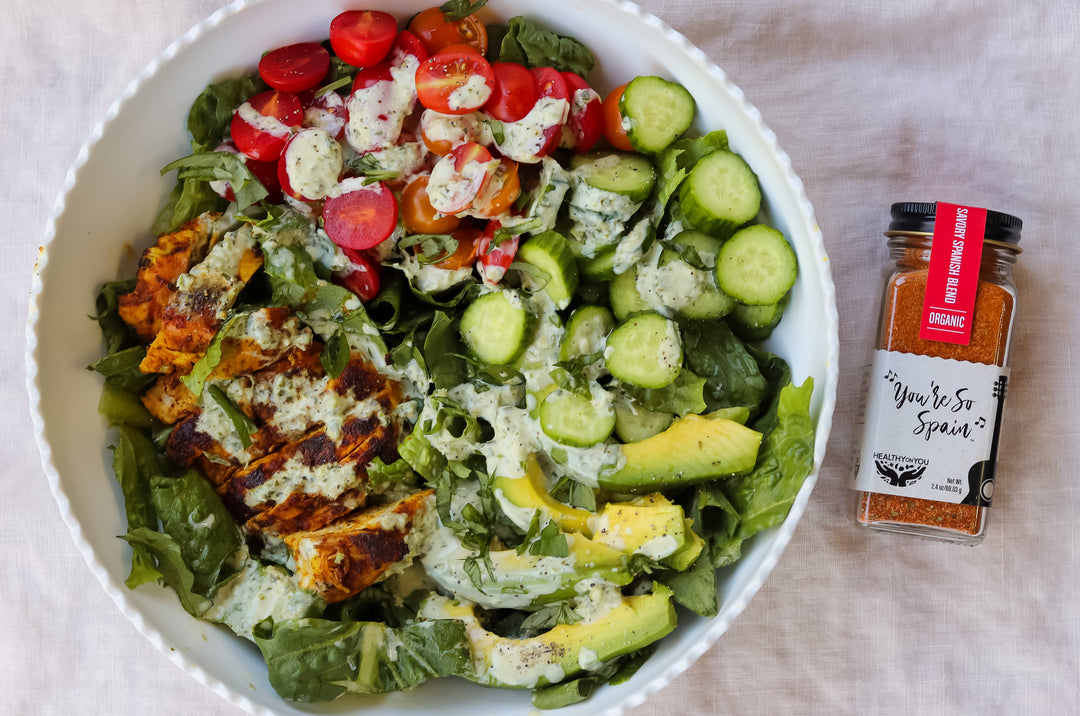 Za'atar Spiced Quinoa Salad
We are loving this quinoa salad for it's simplicity but it's a whole other thing with our Healthy On You® While my Za'atar Gently Weeps Middle Eastern Spice. You can't go wrong. It's the perfect lunch or side dish with a protein of your choice.
View Recipe
lunch
Middle Eastern Spice
vegan
vegetarian
While My Z'atar Gently Weeps
Learn How to Cook
With Our Blends

At Healthy On You®, we feel it is integral to give back to our communities and those in need. We have carried out this mission by offering donation-based cooking classes, we call our Cooking for a Cause series. All proceeds are donated to that classes's charity of choice, typically a cause fighting for social justice and equality. Join us to learn how to cook with your favorite Healthy On You® blends, support a great cause, and meet others who share a similar passion for flavorful, nutritious food!