Featured product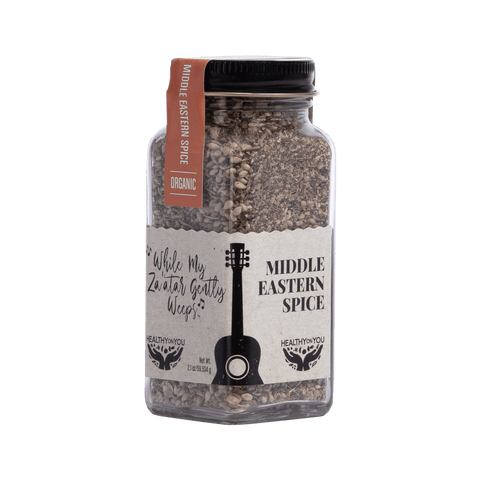 While My Za'atar Gently Weeps
Middle Eastern Spice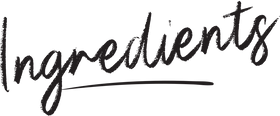 1 cup cooked quinoa
¼ cup diced red onion
½ cup 15 oz canned chickpeas, drained and rinsed
1 small Persian cucumber, chopped
¼ cup cilantro, chopped
¼ cup parsley, chopped
½ tbsp Healthy On You® While My Za'atar Gently Weeps spice blend
2 tbsp olive oil
juice from 1 lemon
sea salt and pepper to taste
Add the first six ingredients to a medium sized bowl.
Add the lemon juice, olive oil and sprinkle the While my Za'atar Gently weeps all over.
Toss the salad well and add a pinch of sea salt and pepper if needed.

Your browser does not support the video tag.
Za'atar Spiced Eggplant Tacos
One of our favorite ways to use our Middle Eastern Spice is on eggplant. When you combine that with tortillas it is perfection! If you are in the mood for tacos, but want to avoid the heavy, saucy stuff, try these. You won't be disappointed.
View Recipe
dinner
lunch
Middle Eastern Spice
While My Z'atar Gently Weeps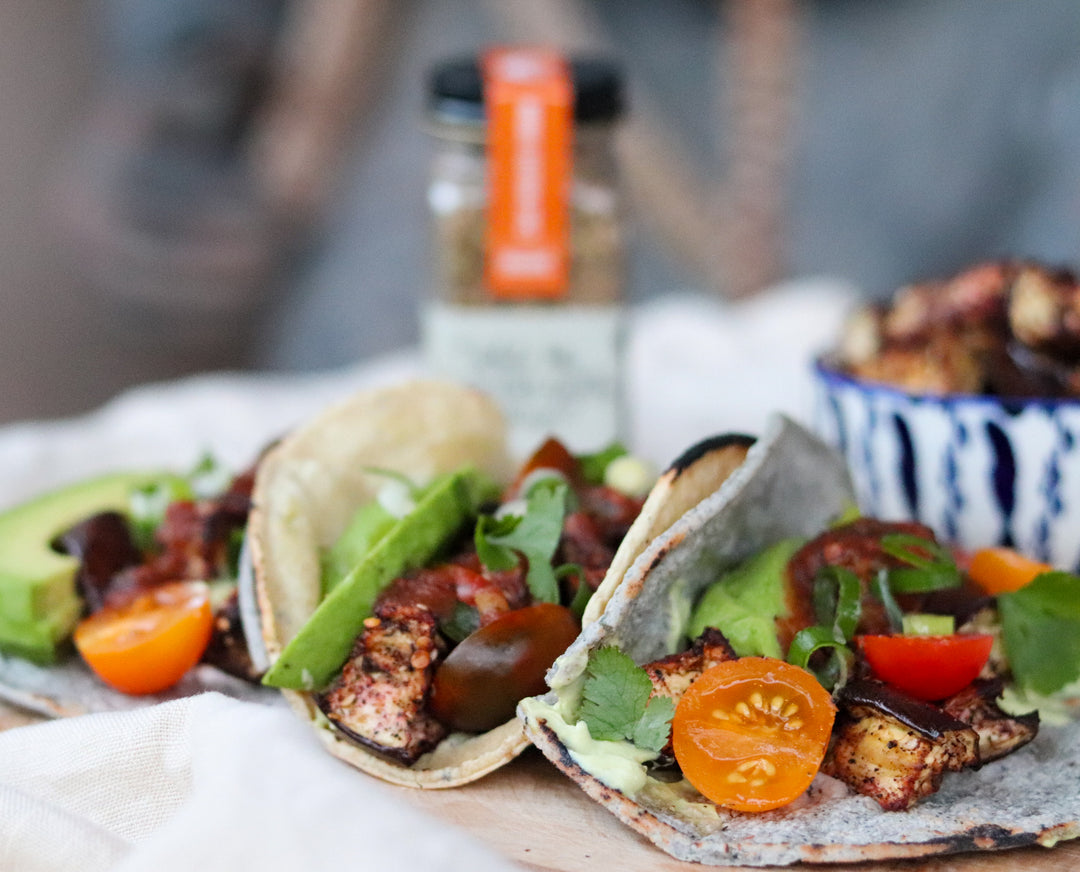 Salmon Salad with Summer Vegetables and Za'atar Dressing
The za'atar strikes back in this amazing grilled salmon salad with fresh farmers market vegetables! I taught this fantastic recipe in our Healthy On You® online cooking class today and we had so much fun cooking together. I am still in awe of everyone cooking away in their own kitchens. It's hard enough cooking sometimes, but having to keep up with me, well, that can be challenging. You have to do some prep work ahead of time but it is soooo worth it!
View Recipe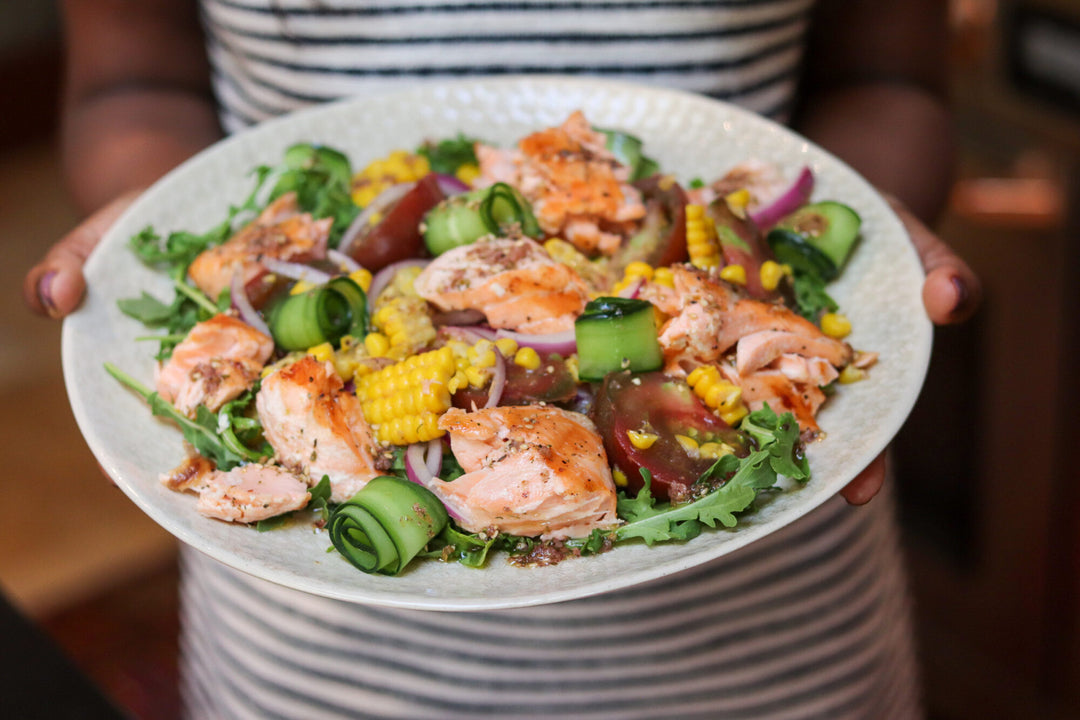 Grilled Stone Fruit & Halloumi Salad with Za'atar Spiced Vinaigrette
Happy Memorial Day! BBQs and cookouts in big groups are not happening where we are but we are thankful that in the year of a pandemic, we can still quietly acknowledge and be grateful for the service of our veterans.
View Recipe
Dairy-Free
dinner
Gluten-Free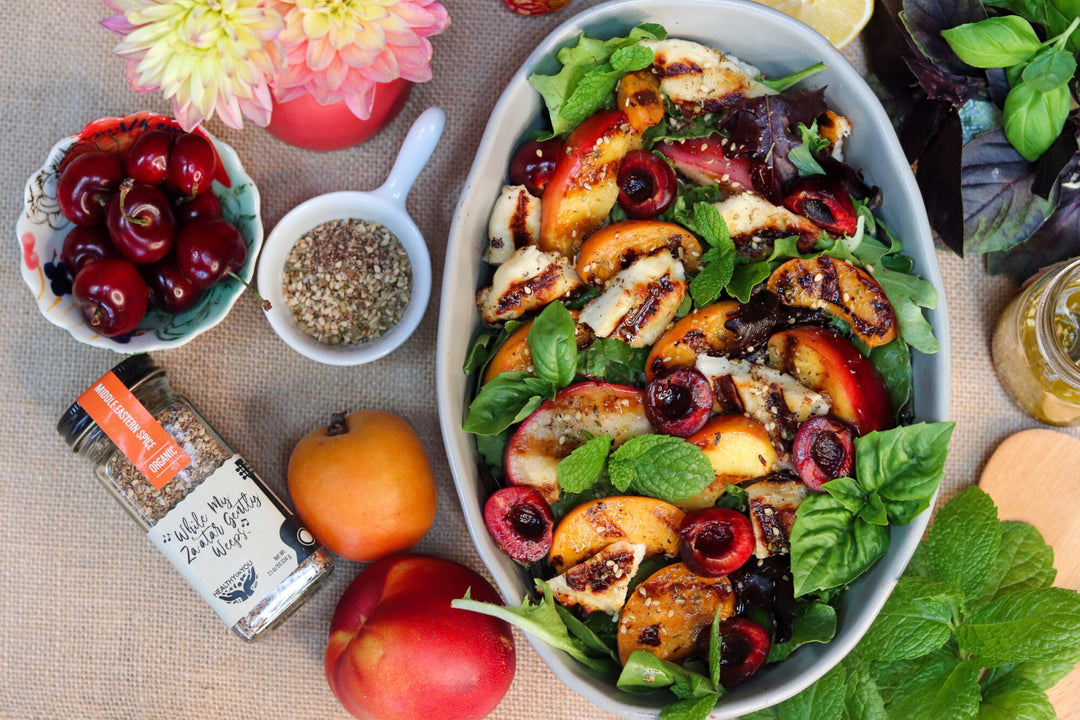 Learn How to Cook
With Our Blends

At Healthy On You®, we feel it is integral to give back to our communities and those in need. We have carried out this mission by offering donation-based cooking classes, we call our Cooking for a Cause series. All proceeds are donated to that classes's charity of choice, typically a cause fighting for social justice and equality. Join us to learn how to cook with your favorite Healthy On You® blends, support a great cause, and meet others who share a similar passion for flavorful, nutritious food!