Featured product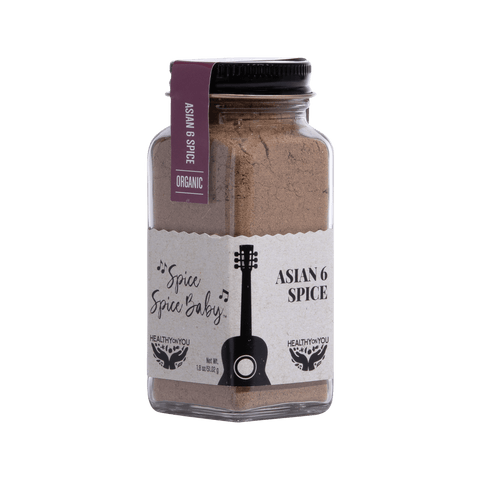 Spice Spice Baby
Asian 6 Spice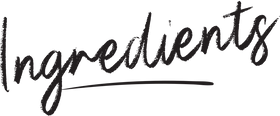 DRY INGREDIENTS
3 cups gluten-free or regular oats
1 tbsp Healthy On You® Spice Spice Baby Asian 6 Spice
½ cup pumpkin seeds
½ cup chopped almonds
¼ cup chopped, dried figs
¼ cup chopped, dried apricots
¼ cup flaked/shredded unsweetened coconut
WET INGREDIENTS
⅓ cup coconut oil, melted
½ cup maple syrup
2 tbsp honey
1 tbsp vanilla extract
dash of sea salt
1.Pre-heat oven to 350 F. Prepare a 9x13 baking sheet with parchment paper and set aside. 2. In a large bowl, combine the dry ingredients and in a separate smaller bowl, combine the wet ingredients. 3. Pour the wet ingredients over the dry ingredients and stir well. 4. Spread the granola onto the baking sheet and spread out evenly.  5. Bake for 20-25 minutes stirring halfway through. The granola is finished when it is golden brown.  6. Remove from the oven and let cool before enjoying!
Asian 6 Spice Chili Shrimp Bowl
I've been revisiting some of the many cookbooks I own to find my inspiration for easy meals and adding a Healthy On You spin to them! This Asian 6 Spice Chili Shrimp bowl was inspired by a recipe in one of my favorite cookbooks, Antoni in the Kitchen. I love this recipe because you can change it up every time you make it. In this bowl, I swapped the rice for cauli-rice and added eggplant and rainbow chard. Of course, we spiced it up with our Healthy On You Spice Spice Baby spice blend. ⁠
View Recipe
Dairy-Free
dinner
Gluten-Free
lunch
Spice Spice Baby
Coffee Spiced Corn Salad
This delicious easy side dish will be your new summer favorite! Our Healthy On You® Hit the Roast Jack Coffee Roast Rub is truly versatile giving a whole new dimension to this tasty, sweet and savory corn salad. This goes beautifully with our Coffee Rubbed Grilled Steak recipe for a delicious summer dinner.
View Recipe
Coffee Roast Rub
dinner
featured recipe
Hit the Roast Jack
lunch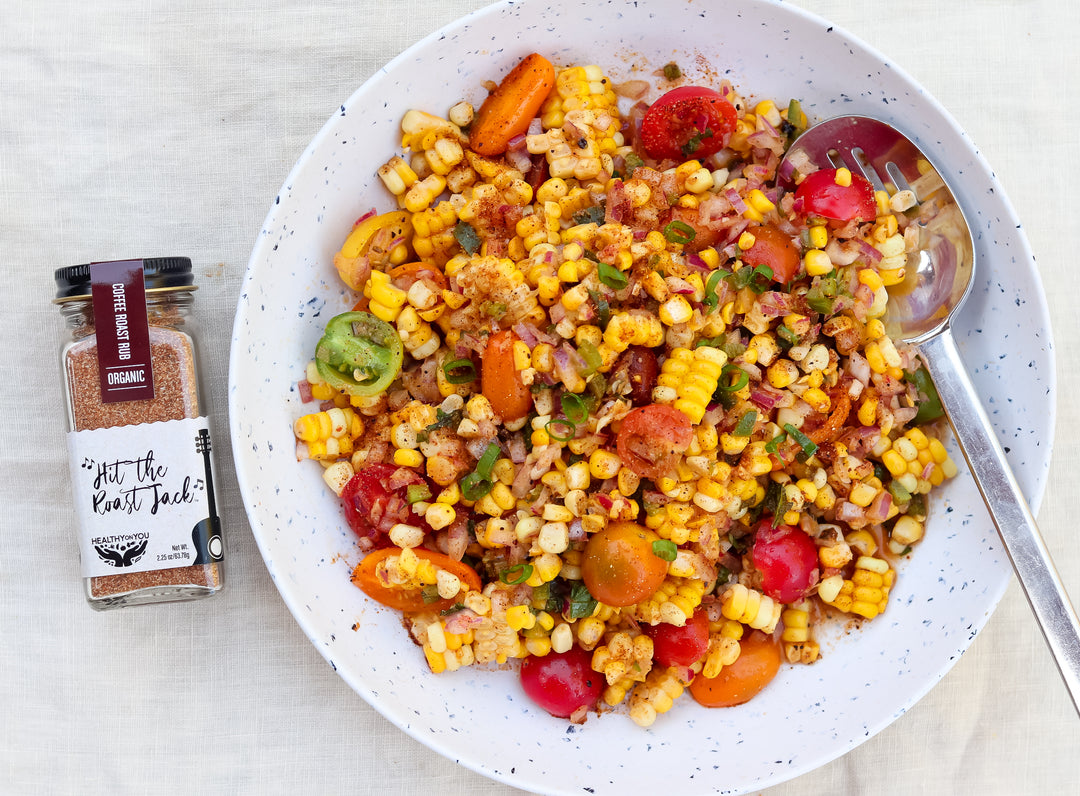 Honey Moroccan Spiced Ribs
This is the second batch of ribs we smoked with a completely different flavor profile. The infusion of Moroccan flavors paired with the sweetness of the honey was so unique! I loved these ribs and the harissa dipping sauce added a little heat, which was subtle and tasty. Healthy On You® Moroccan Round the Clock spice blend went to work adding the bold flavors of coriander, mustard seed, cumin to brighten up the mix and make this smoked rib dinner memorable.
View Recipe
Dairy-Free
dinner
Gluten-Free
Moroccan Spice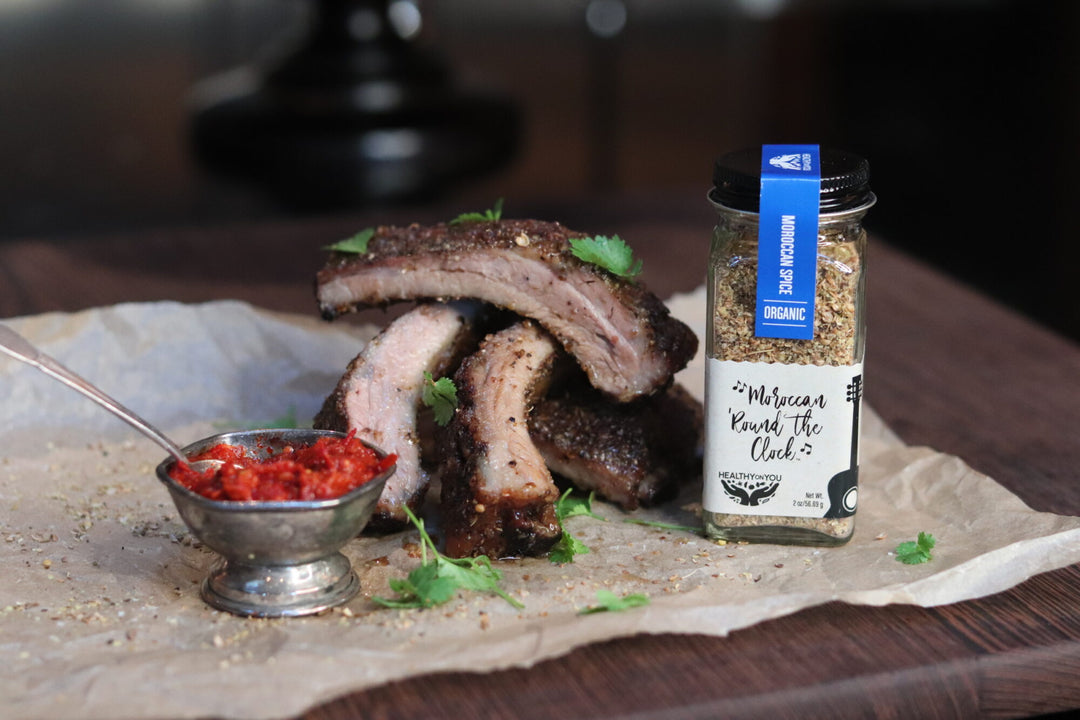 Learn How to Cook
With Our Blends

At Healthy On You®, we feel it is integral to give back to our communities and those in need. We have carried out this mission by offering donation-based cooking classes, we call our Cooking for a Cause series. All proceeds are donated to that classes's charity of choice, typically a cause fighting for social justice and equality. Join us to learn how to cook with your favorite Healthy On You® blends, support a great cause, and meet others who share a similar passion for flavorful, nutritious food!