Featured product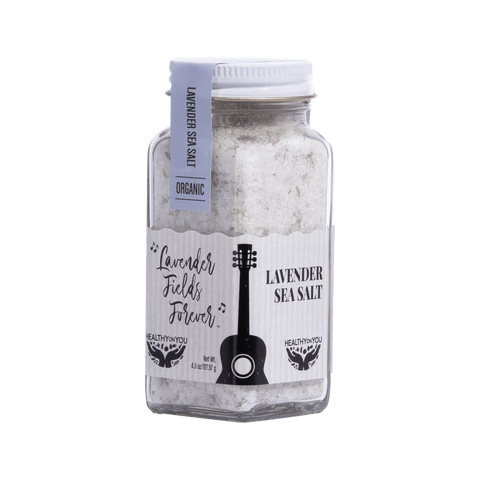 Lavender Fields Forever
Lavender Sea Salt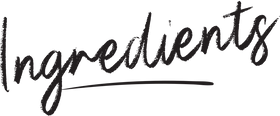 2 (15 0z) cans full fat coconut milk
½ cup unsweetened Oat Milk (I use Oatly brand)
⅓ cup honey
1 tsp vanilla extract
2 tsp dried culinary lavender
½ tsp Healthy On You® Lavender Fields Forever sea salt
2 cups frozen or fresh blueberries or wild berry mix
2 tbsp coconut palm sugar (or more depend- ing on the tartness of your berries)
Ice cream maker and pre-frozen bowl needed
FOR THE ICE CREAM
1.In a medium saucepan under low heat, add the two cans of coconut cream, oat milk, honey and vanilla extract. 2. Whisk the ingredients making sure its smooth and no lumps are remaining from the coconut mill. Gently simmer (do not boil) for 5 minutes then remove from heat. 3. Carefully transfer the mix to a high-powered blender and add in the dried lavender and Lavender Fields Forever sea salt 4. Blend for 30 to 40 seconds, allow to cool, transfer to a container and set in the fridge to cool for 2 hours.
PREPARE THE BLUEBERRY MIXTURE
Place the berries in a small saucepan, add the sugar and gently heat. With a long fork, smash down on the blueberries until they break and begin to liquefy.
Once the mixture becomes jammy (about 12-15 minutes), transfer to a bowl and refrigerate.
When ready, pour the ice cream mixture into the pre-frozen ice cream maker bowl and turn on low speed for 15-20 minutes until the mixture is thick and sticks to the paddle.
Working in layers, pour an inch layer of the coconut lavender mix into a freezer safe container, then add a thin layer of the blueberry mixture. Add another layer of the coconut lavender mix, and repeat ending with the blueberry mixture on the top.
Cover and freeze for 4-6 hours or overnight if you have the time. When ready, remove from the freezer and allow to soften for 10 minutes before serving. Enjoy!
Lavender Chocolate Truffles
These truffles are deliciously decadent but have no fear, they are vegan made with organic coconut cream. We made these treats in our January cooking class and they were absolutely amazing served with fresh berries. One or two will do to calm your sweet tooth and with heart-healthy dark chocolate, they are not overly sweet. To punch up the lavender flavor, I use lavender extract along with Healthy On You® Lavender Sea Salt. It makes all the difference in bringing out the chocolate and lavender flavors.
View Recipe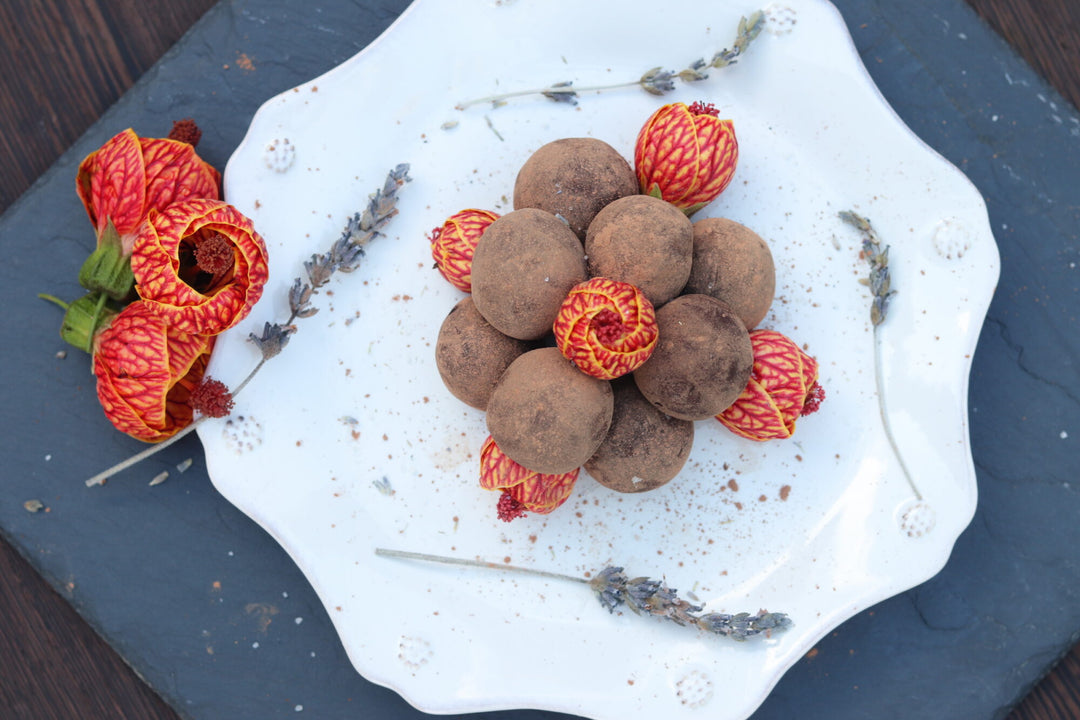 Lavender Oatmeal No Bake Energy Balls
These delicious and healthy snacks are great for when you are on the go! Oats, seeds, shredded coconut, and peanut butter make them a tasty delight. I use a tiny bit of lavender extract and my Healthy On You Lavender Fields Forever sea salt to make these an extra special treat.
View Recipe
breakfast
Dairy-Free
dessert
Gluten-Free
snack
vegan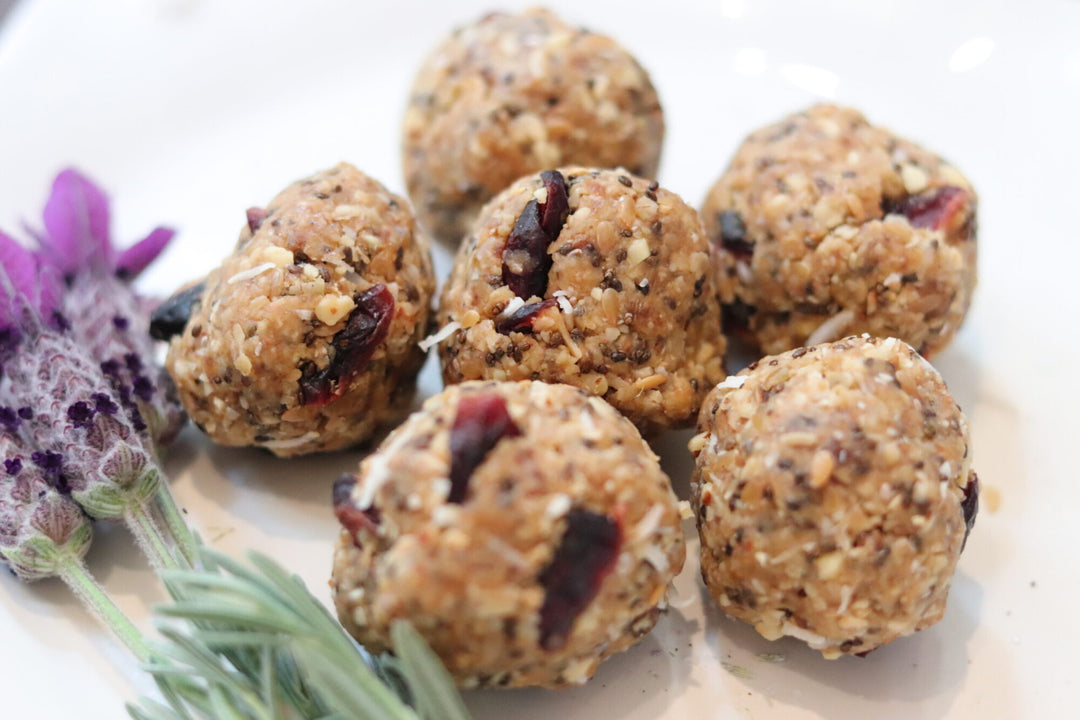 Lavender Peach Crisp
If you like peaches and lavender, you will love this delicious combo in our updated version of peach crisp! It's yet another flavorful peach recipe in our repertoire of end of summer recipes.
View Recipe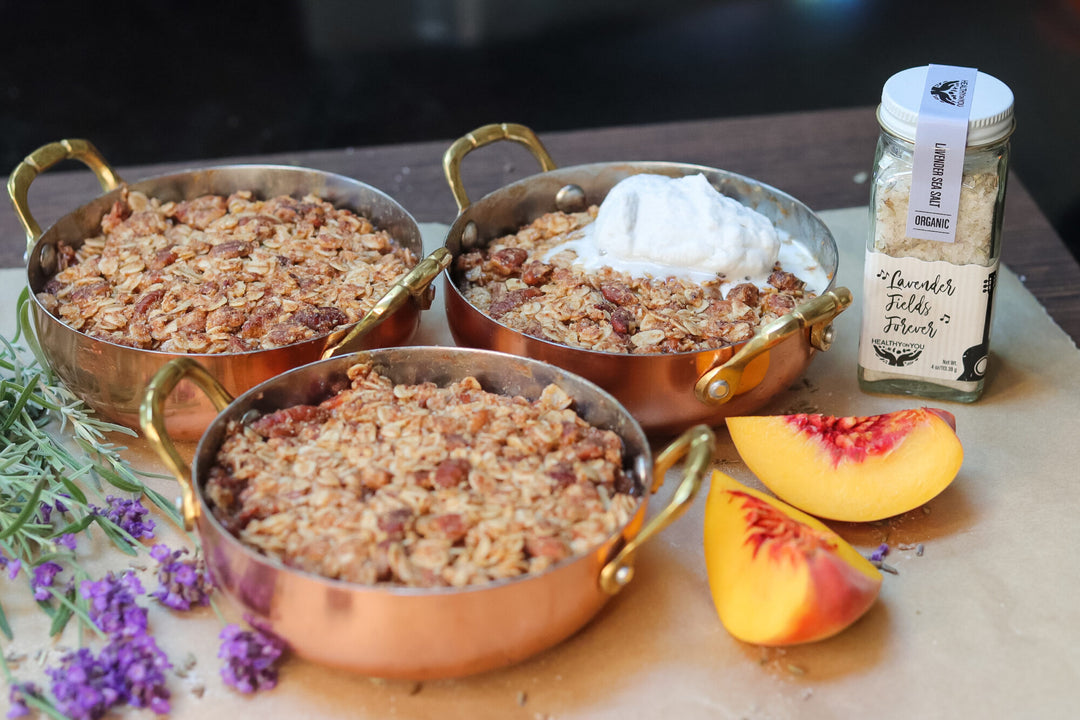 Learn How to Cook
With Our Blends

At Healthy On You®, we feel it is integral to give back to our communities and those in need. We have carried out this mission by offering donation-based cooking classes, we call our Cooking for a Cause series. All proceeds are donated to that classes's charity of choice, typically a cause fighting for social justice and equality. Join us to learn how to cook with your favorite Healthy On You® blends, support a great cause, and meet others who share a similar passion for flavorful, nutritious food!