Featured product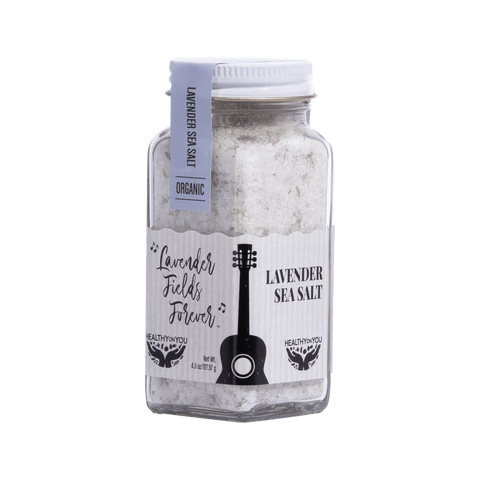 Lavender Fields Forever
Lavender Sea Salt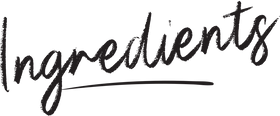 1½ cup dry oatmeal (old fashioned oats work well) I uses Bob's Red Mill Gluten Free Oats
1 cup smooth peanut or any nut butter you choose
¼ tbsp honey
½ tsp lavender extract
¼ cup dried cranberries
2 tbsp unsweetened shredded coconut
¼ cup almond meal
2 tbsp flax seeds or sunflower seeds
1 tsp Healthy On You® Lavender Fields Forever Sea Salt
Line a medium sized baking sheet with parchment paper and set aside
Add the peanut butter and honey to a small microwave-safe bowl and microwave for 30 seconds or until mixture is soft. Add the lavender extract and stir well.
In a large bowl add the remaining dry ingredients and stir in the peanut butter, honey and lavender mixture.
Stir well until the mixture is dough-like. If it's still a little sticky, place the bowl in the freezer for 10 minutes before proceeding to step 5
Using a spoon, scoop out 1 to 1½ size portions and using the palm of your hands, roll into a small ball and place onto the baking sheet. Repeat for the remaining mixture.
Refrigerate the tray of energy balls for 30 minutes then store in a large airtight container.
Flourless Chocolate Lavender Heart Cakes
DESSERT ALERT!!! We're changing things up and coming in hot for Valentine's Day with something on the more indulgent side. Yes, we like to enjoy some butter now and then, life is all about balance spicy friends!
View Recipe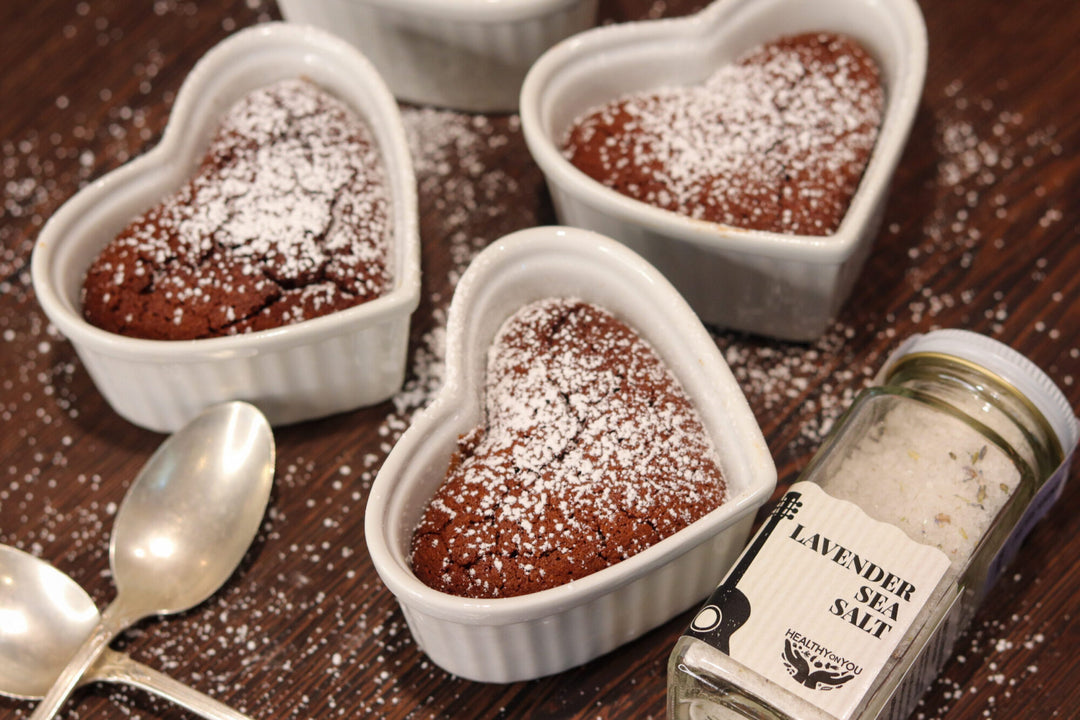 Blueberry Lavender Coconut Ice Cream
This is the perfect hot weather treat for the ice cream lover in us all. This is a healthier version that is dairy-free, made with oat milk instead of the traditional almond or soy versions. The addition of blueberries and lavender are in perfect harmony in this delicious treat. You can find oat milk in your local health food market.
View Recipe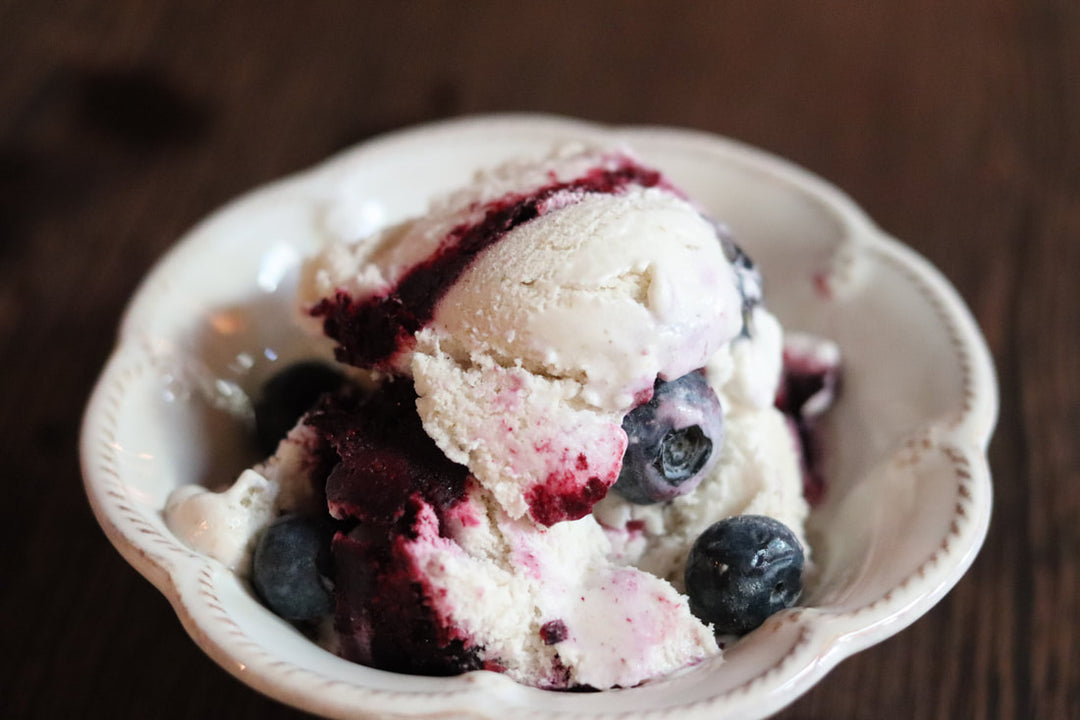 Lavender Peach Crisp
If you like peaches and lavender, you will love this delicious combo in our updated version of peach crisp! It's yet another flavorful peach recipe in our repertoire of end of summer recipes.
View Recipe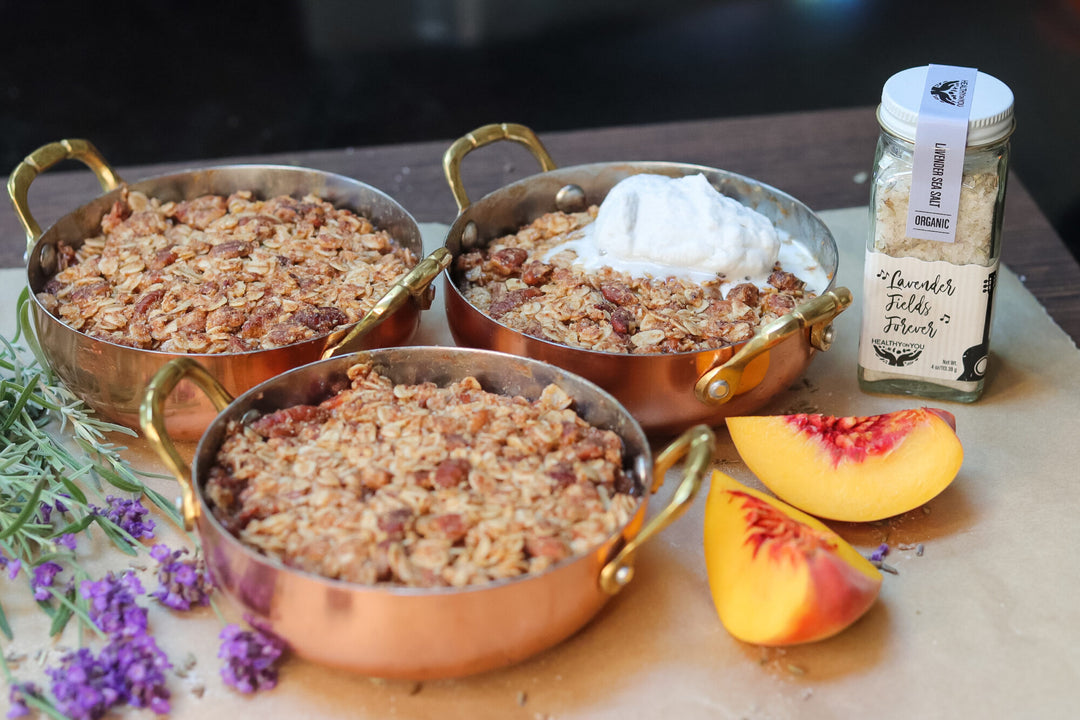 Learn How to Cook
With Our Blends

At Healthy On You®, we feel it is integral to give back to our communities and those in need. We have carried out this mission by offering donation-based cooking classes, we call our Cooking for a Cause series. All proceeds are donated to that classes's charity of choice, typically a cause fighting for social justice and equality. Join us to learn how to cook with your favorite Healthy On You® blends, support a great cause, and meet others who share a similar passion for flavorful, nutritious food!