Featured product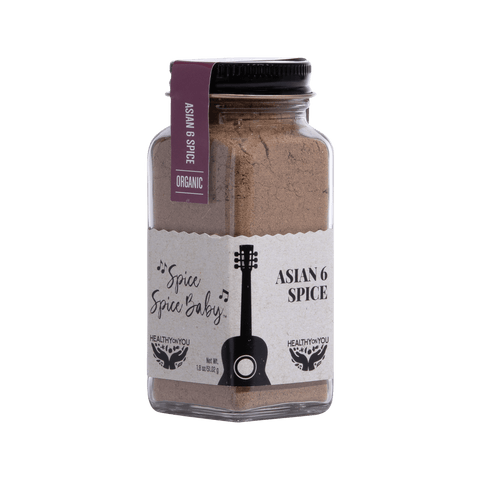 Spice Spice Baby
Asian 6 Spice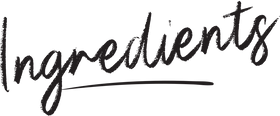 FOR THE CRUST
2½ cups gluten-free flour
¼ tsp sea salt
2 sticks or 16 tbsp high-quality European butter-frozen
½ cup iced water or more if needed
1 egg beaten with 1 tbsp milk or water.
1 tbsp sprinkling sugar (optional)
FOR THE FILLING
6 cups fresh, washed blueberries
¼ cup maple syrup (grade b, if possible)
2 tsp Healthy On You® Spice Spice Baby spice blend (mix of cinnamon, anise, cloves)
¼ cup gluten-free flour
2 tsp lemon or orange zest
FOR THE CRUST
In a large mixing bowl, sift the flour and salt.
Using a box grater, grate the frozen butter through the largest holes into the flour & salt mixture.
Mix with your hands until the butter and flour are combined and form pea-sized pieces of dough.
Slowly add the iced water, a tbsp at a time until the dough can be gently pressed into a ball.
Separate into two even balls, flatten into discs, wrap each with saran wrap and refrigerate for an hour or up to two days.
MAKE THE FILLING
Combine the all ingredients in a large bowl and mix well. Set aside.
ROLL OUT THE DOUGH & BAKE
Preheat oven to 400°F
Roll out one ball of dough on a lightly floured surface and fit into a 9-inch pie plate. Make sure there is enough dough to extend over the sides ¼ inch.
Place the filling in the dish.
Roll out the remaining dough, cut ½-inch-wide strips and weave into a lattice top. See video.
Seal, trim and crimp the edges.
If you have stamp pie decorators, roll out the remaining dough scraps and press out the cutout leaves, etc. and place on the rim of the pie dough.
Brush the top pastry with the egg wash and sprinkle it with the sugar (optional)
Bake in the oven for 30 minutes, then reduce the heat to 350°F for 35-45 minutes or until the fruit is bubbling and the crust is golden.
Allow the ie to cool for 1 hour before enjoying.
Roasted Baby Brussels Sprouts with Maple Pomegranate Dressing
Brussels sprouts are one of my favorite fall vegetables. There's a large organic farm near my home and they always have baby Brussels on hand this time of year. The smaller size allows them to cook and brown faster in the oven. They are also easier to trim and clean before baking.
View Recipe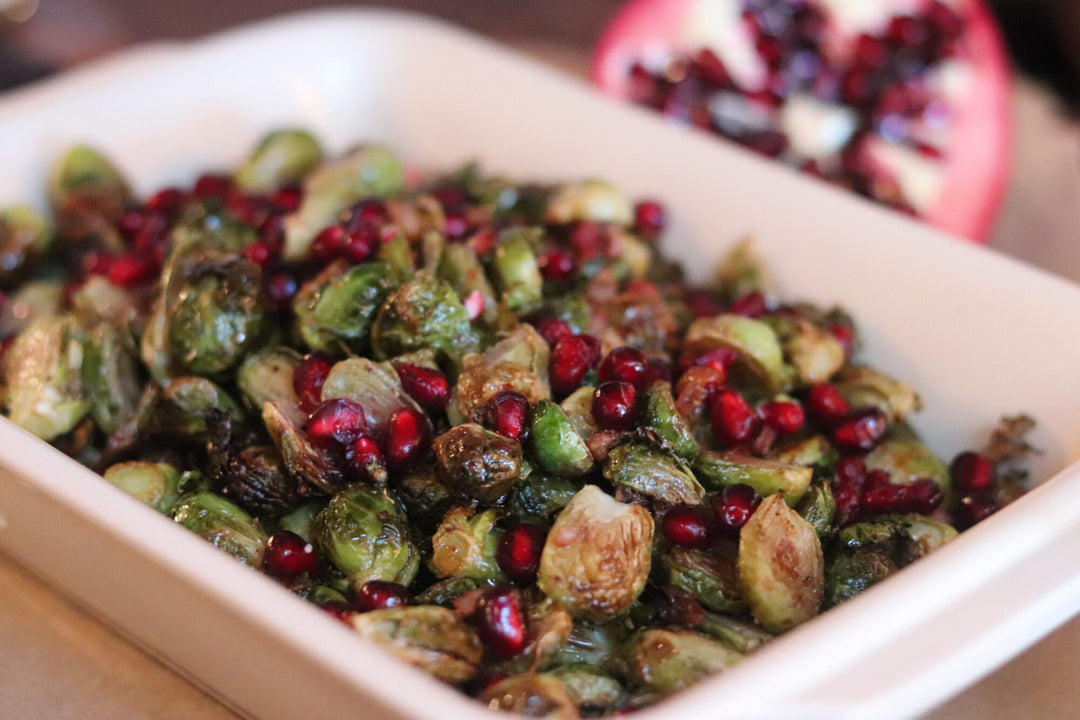 Blueberry Lavender Coconut Ice Cream
This is the perfect hot weather treat for the ice cream lover in us all. This is a healthier version that is dairy-free, made with oat milk instead of the traditional almond or soy versions. The addition of blueberries and lavender are in perfect harmony in this delicious treat. You can find oat milk in your local health food market.
View Recipe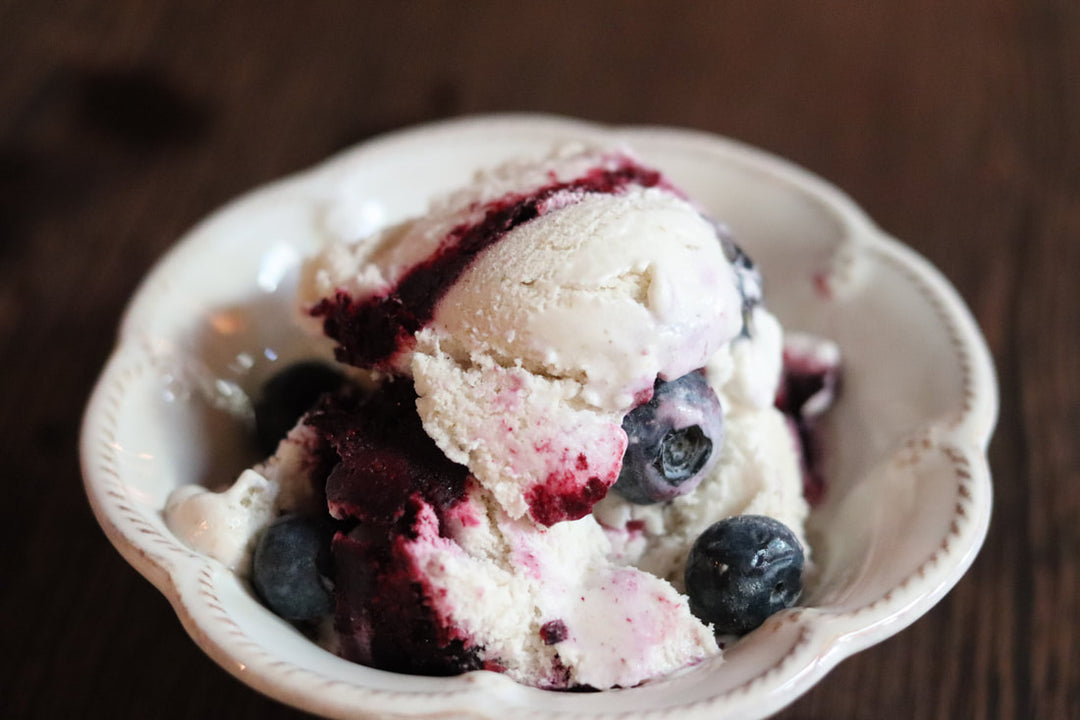 Vegan Lemon Cheesecake
Ooh Yum! This raw vegan cheesecake is always a hit in my house. I adapted it from several different recipes online to come up with the perfect combination of crust and filling. It's perfect for decorating with edible flowers, herbs and in this case, chocolate Easter eggs! So get creative and try this beauty at your next dinner party!
View Recipe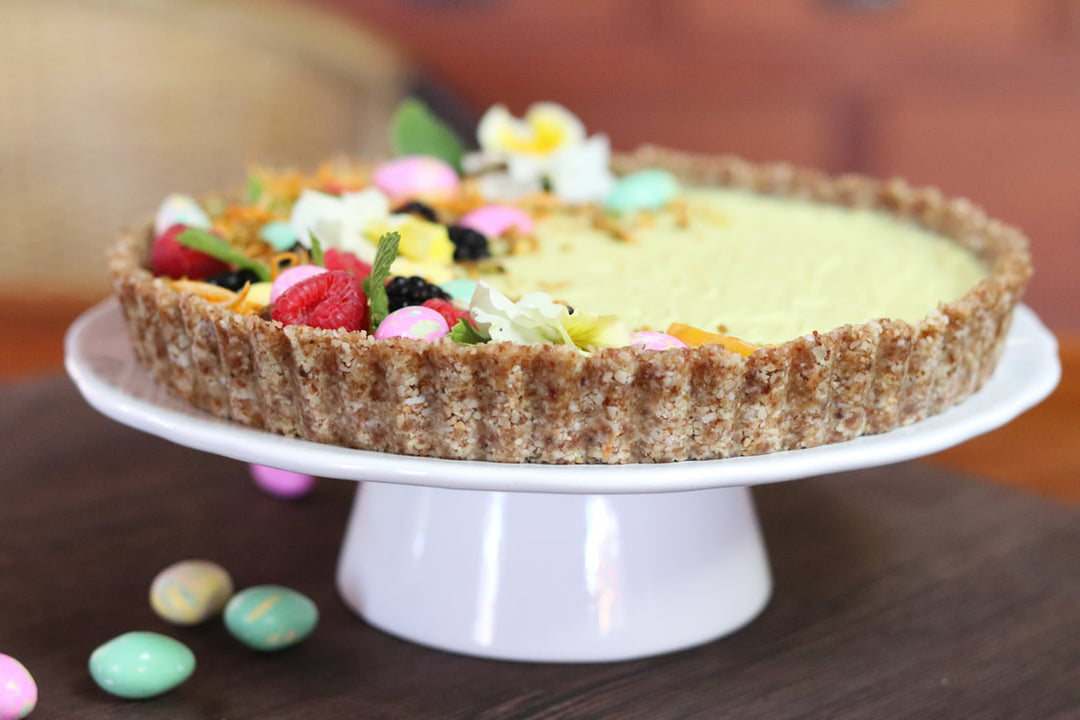 Learn How to Cook
With Our Blends

At Healthy On You®, we feel it is integral to give back to our communities and those in need. We have carried out this mission by offering donation-based cooking classes, we call our Cooking for a Cause series. All proceeds are donated to that classes's charity of choice, typically a cause fighting for social justice and equality. Join us to learn how to cook with your favorite Healthy On You® blends, support a great cause, and meet others who share a similar passion for flavorful, nutritious food!