Featured product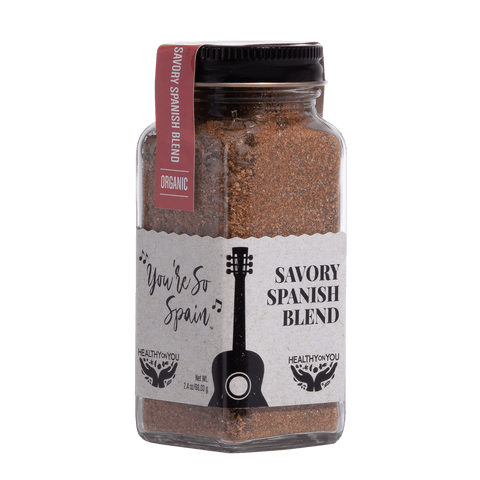 You're So Spain
Savory Spanish Blend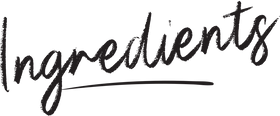 4 skin-on, bone-in, chicken thighs
1 tbsp olive oil
2 tbsp Healthy OnYou® You're So Spain spice blend
1 15 oz. can chickpeas, drained
½ cup onion, diced
4 cloves garlic, minced
1 15 oz. can of coconut milk
1 tbsp ginger, minced
½ cup sun dried tomatoes, roughly chopped
2 cups fresh spinach
½ cup chicken stock
4 small sweet potatoes (optional)
Zest of one lemon
Fresh chopped parsley for garnish
If making the sweet potatoes, heat your oven to 375 F. Wrap each potato in individual foil. Set a lined baking sheet and bake for 45 mins to an hour. While the potatoes are baking, make the rest of the recipe.
Season the chicken thighs on both sides with the Healthy OnYou® You're So Spain Spice Blend and kosher salt and pepper.
In a braising pan, heat over medium-high heat, add the olive oil and brown the chicken for 5 minutes on each side. Remove from pan and set aside. ⁠
In the same pan, add the onion, garlic, ginger, and sun-dried tomatoes⁠
Saute under medium heat for 5-8 minutes until the onion is translucent and the sun-dried tomatoes soften⁠.
Add the chickpeas, coconut milk, and chicken stock and stir well.⁠
Add 1 tbsp lemon zest and add the braised chicken back in the pan.
Add the spinach; cover and allow to cook for 10 minutes on low heat.⁠
Serve with a baked sweet potato. garnish with some chopped parsley. Enjoy!
Stuffed Chicken Breast
The holidays are behind us and we're back with one of our easy and delicious weeknight meals! We're currently loving this dish and how versatile it is. Our Seasoning Beneath My Wings spice blend is the star of this recipes, but what you choose to stuff your chicken with can vary! In this version, we decided on mozzarella, asparagus and sun dried tomatoes. We'll be playing around with other delicious and nutritious combos to stuff our chicken with and would love to hear from you!
View Recipe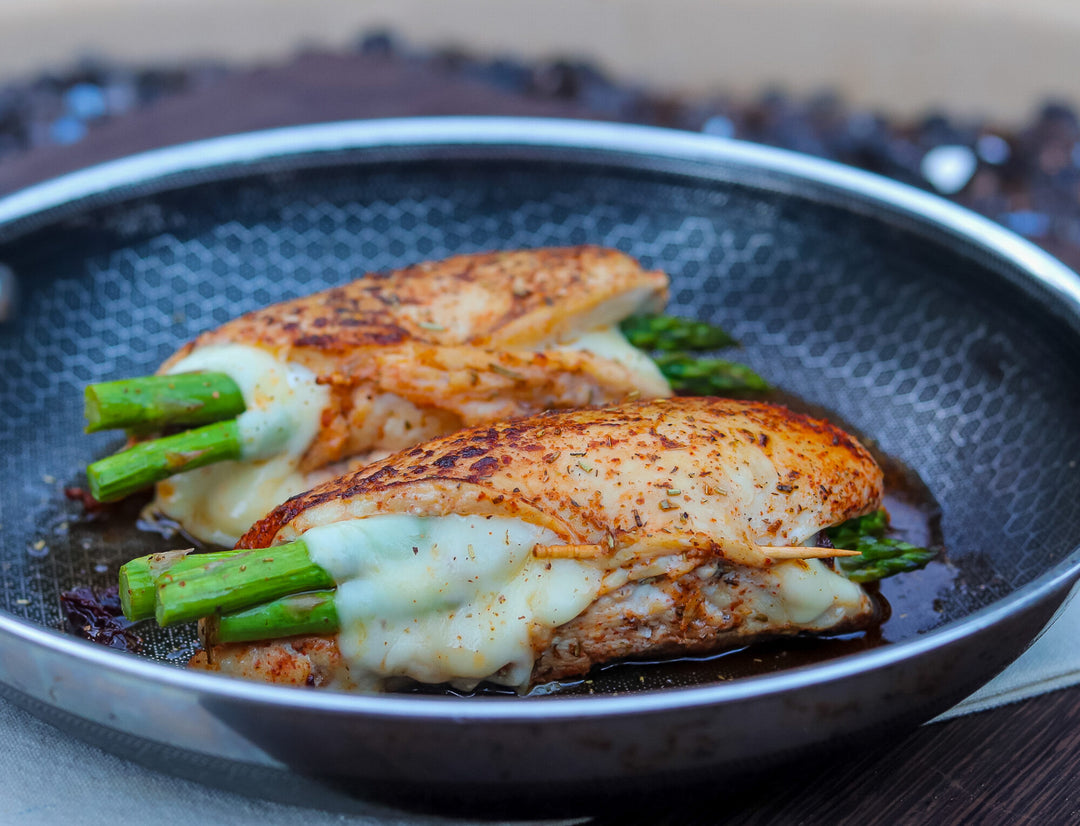 Sam's Jamaican Jerk Chicken
When I have the time and only on a weekend, I love to make my Jerk Chicken recipe. From I was a child I would watch my mom make this delicious traditional Jamaican dish. It's easy and definitely a labor of love that she made only in the summer when she could slow cook it outside on a charcoal grill, on low. She would make pounds of it for backyard BBQ's and family events. Our whole neighborhood would have this amazing smell wafting through the streets.
View Recipe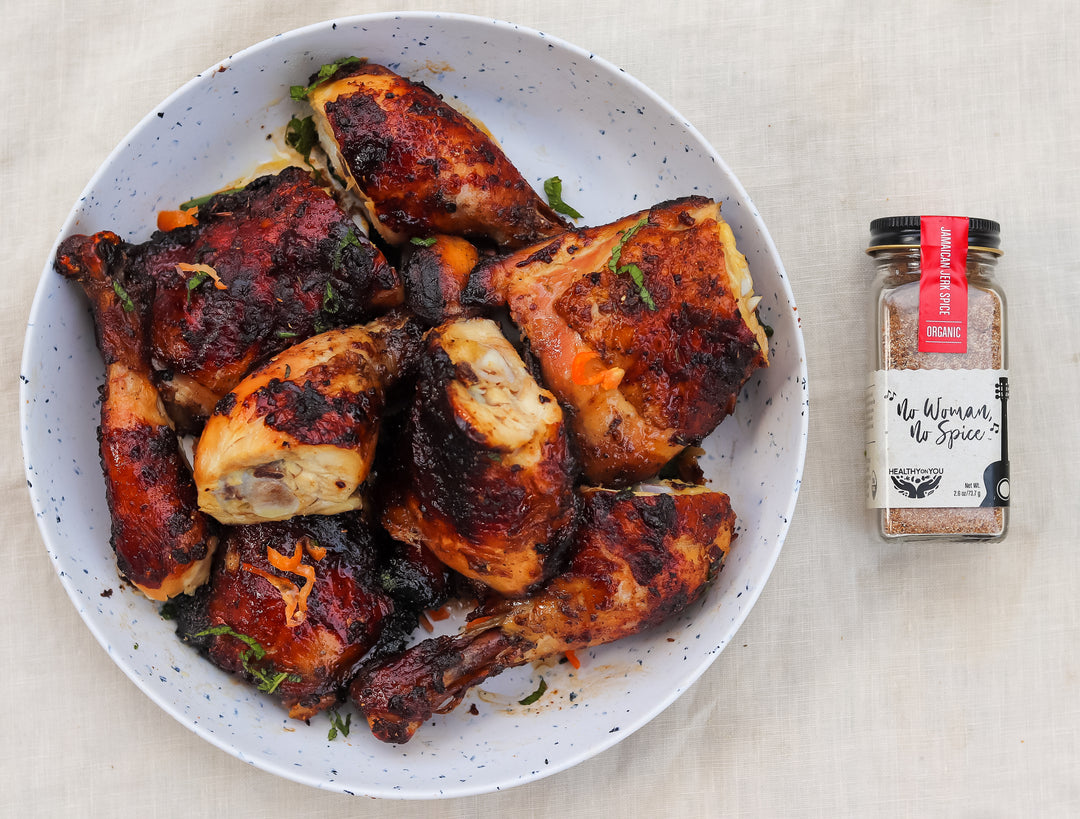 Herb-roasted Chicken With Citrus
Looking for another winner-winner chicken dinner? Well, search no more! This version of roast chicken is SPECIAL and relatively easy every time with Healthy On You® Seasoning Beneath my Wings or Provence You've Been Gone spice blends. Both spices create a beautiful herb bouquet that makes your home smell absolutely delightful while it's baking. Add in garlic bulbs that roast to perfection, lemons, and kumquats which are in season. ⁠You can also substitute oranges or tangerines, skin on, and quartered in lieu of the kumquats. You will still get that fragrant citrus vibe throughout the recipe.
View Recipe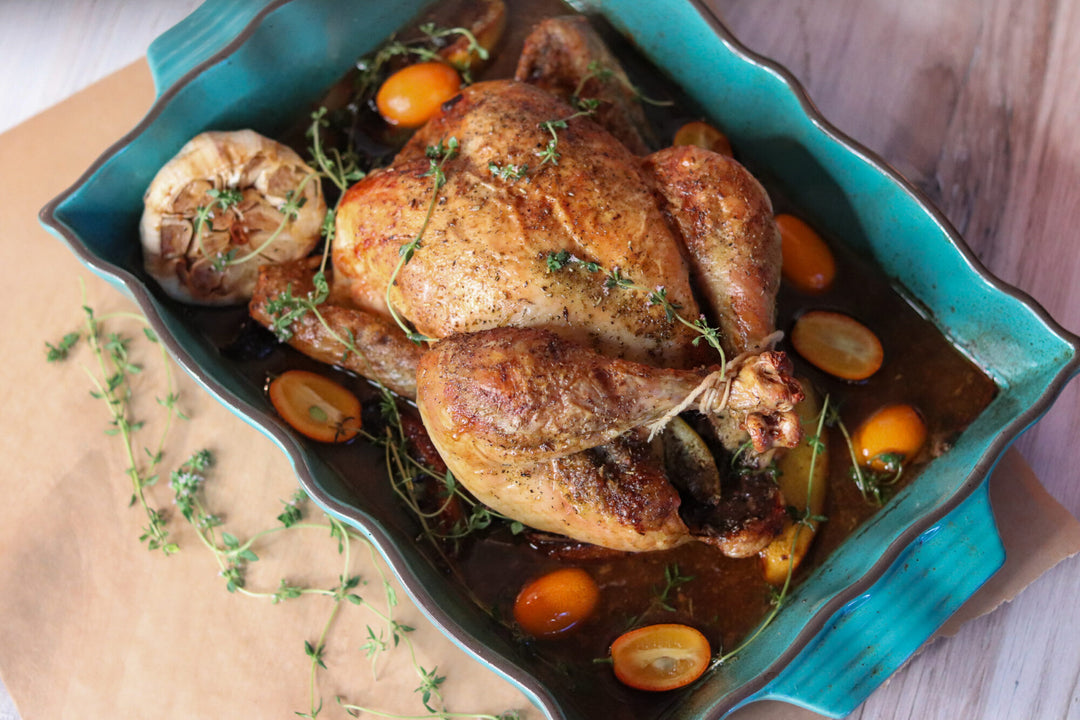 Learn How to Cook
With Our Blends

At Healthy On You®, we feel it is integral to give back to our communities and those in need. We have carried out this mission by offering donation-based cooking classes, we call our Cooking for a Cause series. All proceeds are donated to that classes's charity of choice, typically a cause fighting for social justice and equality. Join us to learn how to cook with your favorite Healthy On You® blends, support a great cause, and meet others who share a similar passion for flavorful, nutritious food!