Featured product
Here Comes The Yum
Turmeric Ginger Spice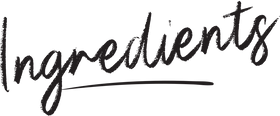 1½ lb. organic carrots, peeled and diced
3 small Asian pears
6 tbsp olive oil, separated (4 tbsp will be used to make the pistou)
1 medium sized sweet onion, diced
5 cloves garlic, minced (2 cloves will be used for the pistou)
4 cups vegetable broth
1 tbsp Healthy On You® Here Comes The Yum spice blend
¼ cup mint leaves
¼ cup parsley leaves
½ cup raw walnuts
2 tbsp fresh lemon juice
1½ tsp sea salt, separated
fresh ground black pepper
crushed walnuts for garnish
TO MAKE THE SOUP
Heat 2 tbsp of the olive oil in a soup pot over medium heat and add the chopped onions. Cook, stirring occasionally for 3-4 minutes.
Add three minced garlic cloves and sauté for an additional 2 minutes.
Add the Here Comes The Yum spice blend to the onion and garlic mixture and continue to cook for 3 minutes, releasing the spice flavors.
Add the carrots and Asian pears and sauté. The carrots and pears should take on a yellow tinge from the seasonings.
After 5 minutes, add the vegetable stock and bring to a boil.
Reduce the heat to a simmer, cover and cook for 20 minutes until the carrots and Asian pears are tender.
TO MAKE THE PISTOU
In a small food processor, add the remaining 4 tbsp of olive oil, parsley, mint, walnuts, remaining three cloves of garlic, lemon juice and ½ tsp of sea salt.
Blend until the mixture is smooth. with a rubber spatula, scrape the contents from the processor and set aside.
TO FINISH THE SOUP
If you own a hand blender, puree the soup directly in the pot until smooth. If not, working in batches, transfer the soup to a high powered blender and puree until smooth and return to the pot.
Season with the remaining sea salt and fresh ground pepper.
Portion the soup into individual bowls, add a spoonful of the parsley and mint pistou in the center of the soup and garnish with the crushed walnuts. Serve immediately.

Your browser does not support the video tag.
Roasted Moroccan Spiced Carrots and Chickpeas
Fall is around the corner and food-wise, I think it may be my favorite season. It's a time when we can enjoy rich fall spice flavors that make you feel all cozy inside, you know? I like that food can comfort you that way and still be healthy for you. This delicious recipe eases me into the fall season with bright colors and healthful attributes. I am never out of chickpeas or carrots in my home. They are a staple! Finding new ways to enjoy them is a weekly activity. This recipe is a good one to keep in your repertoire especially with the Healthy On You® Moroccan Round the Clock spice blend.
View Recipe
Dairy-Free
dinner
Gluten-Free
low-crab
Side
vegetarian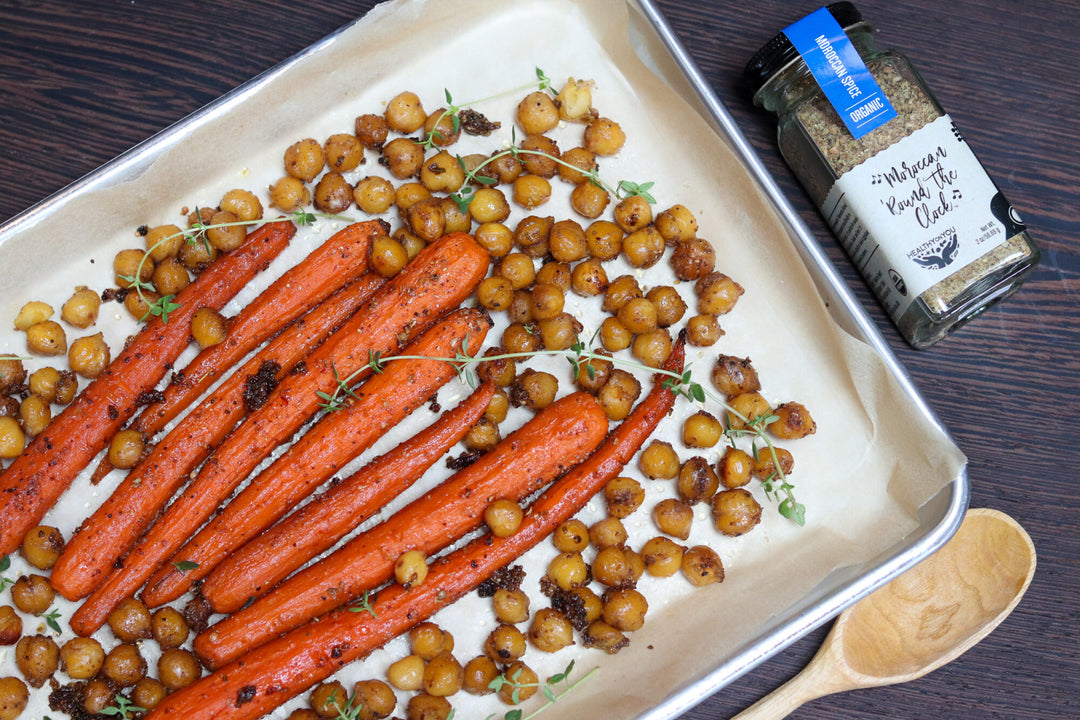 Crimson Pear Galette with Cranberry Sauce
Every holiday I make cranberry sauce and for years I'd end up with multiple containers of it leftover. I could never justify tossing it because my cranberry sauce is not your average cranberry sauce. We make it from fresh cranberries and add some Screwball Peanut Butter Whiskey and Healthy On You® Spice Spice Baby Spice Blends. I highly recommend giving it a try, you will not be disappointed and you too will not want to throw any away.
View Recipe
brunch
dessert
Gluten-Free
snack
vegetarian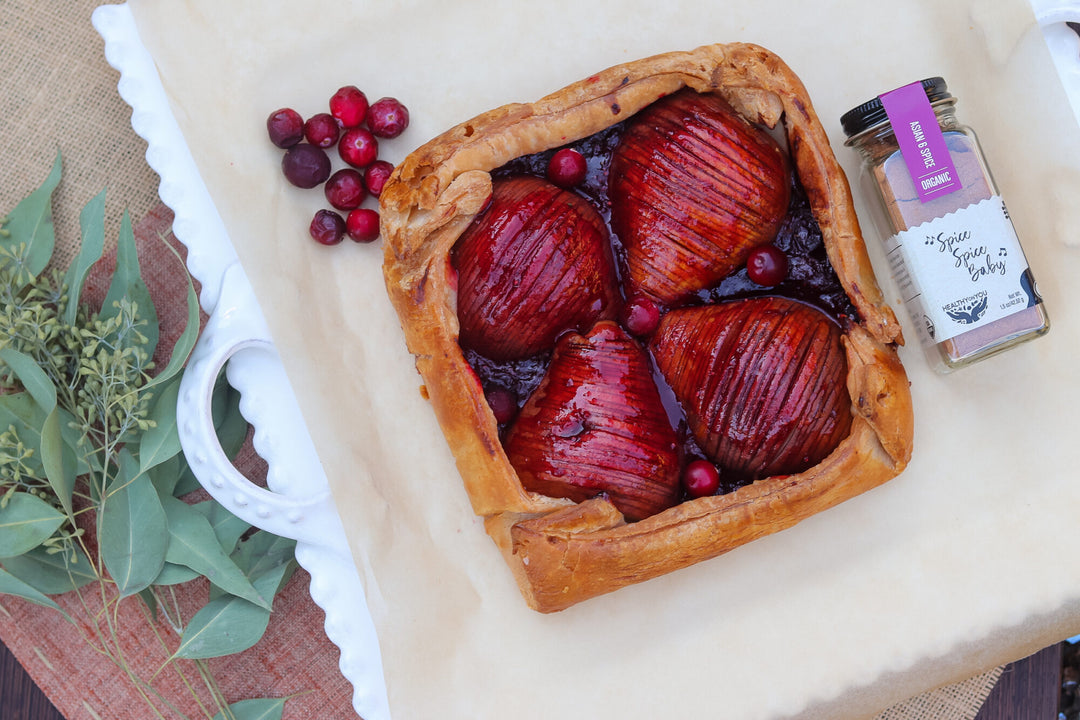 Apple Fennel & Turmeric Soup
Looking for the perfect fall soup for Thanksgiving and beyond? Look no further than our Apple Fennel and Turmeric Soup! This recipe is great to make in batches for meal prep. It can be fancy if you want to add it into a roasted pumpkin bowl or paired with a salad and it's a delicious starter at your Thanksgiving table.
View Recipe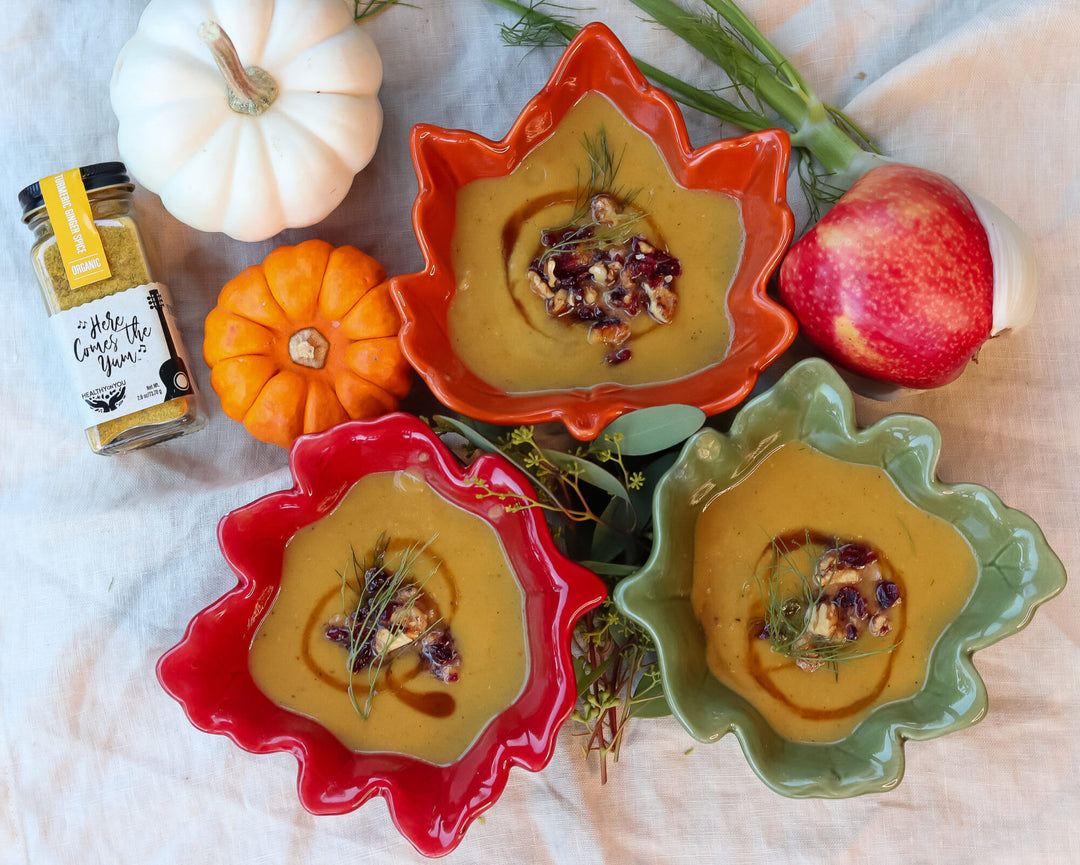 Learn How to Cook
With Our Blends

At Healthy On You®, we feel it is integral to give back to our communities and those in need. We have carried out this mission by offering donation-based cooking classes, we call our Cooking for a Cause series. All proceeds are donated to that classes's charity of choice, typically a cause fighting for social justice and equality. Join us to learn how to cook with your favorite Healthy On You® blends, support a great cause, and meet others who share a similar passion for flavorful, nutritious food!