Featured product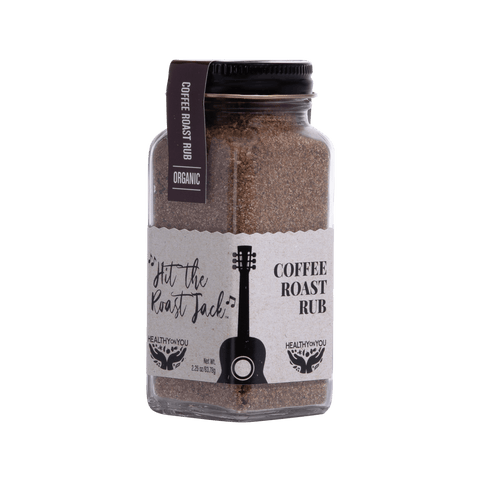 Hit The Roast Jack
Coffee Roast Rub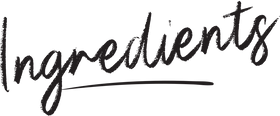 2 New York strip steaks, 12 oz each
1 tsp Healthy On You® Hit the Roast Jack Coffee Roast Rub
½ tsp kosher salt
½ tbsp olive oil (for grilling)
Oil the grill grates and heat your grill to high
Sprinkle both sides with the Hit the Roast Jack Coffee Roast Rub and kosher salt. Let stand for 20 minutes.
Rub the steaks with the olive oil and place them on the hot grill. Allow to cook for 4-5 minutes then turn the steaks over and continue to grill 3 to 5 minutes for medium-rare (an internal temperature of 135˚F), 5 to 7 minutes for medium (140˚F) or 8 to 10 minutes for medium-well (150˚F).
Transfer to a cutting board and allow to cool for 10 mins. Slice against the grain and serve with the Coffee Spiced Corn Salad.
Creole Spiced Dry Rubbed Wings
Nothing like nice crispy chicken wings for your Sunday afternoon game. These wings were seasoned with our House of the Rising Spice Creole spice blend and cooked in the air fryer with minimum oil to prevent sticking and then cooked to perfection. These wings were simple and come in under 30 minutes in the air fryer. You will love the bold flavors of paprika, celery, onion and garlic, and herbs that make this spice blend a total standout. Some may even say these are a total touchdown in flavor…
View Recipe
appetizer
Gluten-Free
low-crab
snack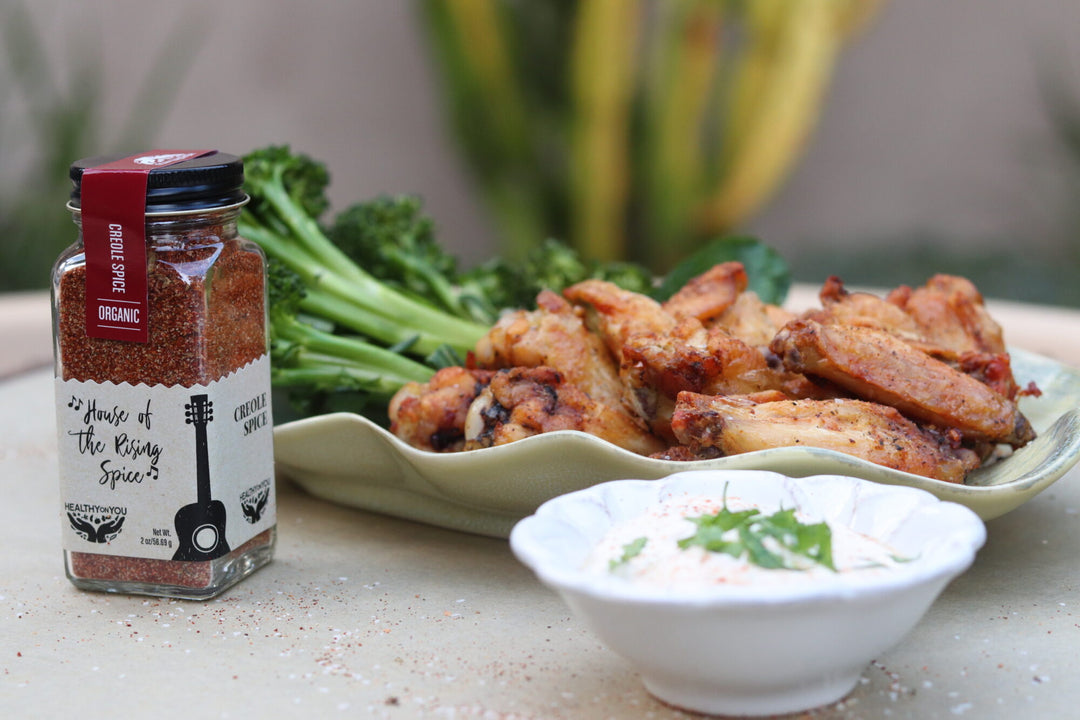 Coffee Roast Smoked Ribs
This is the third and final flavor of ribs with the amazing Hit the Roast Jack Coffee Roast Rub. This spice is so flavorful with allspice, coffee, coconut palm sugar, porcini mushroom, and cinnamon. Whenever I go for meat, I grab this spice. They truly go hand in hand. After tasting all three flavors, it was impossible for me to choose a favorite!
View Recipe
Coffee Roast Rub
dinner
Gluten-Free
Hit the Roast Jack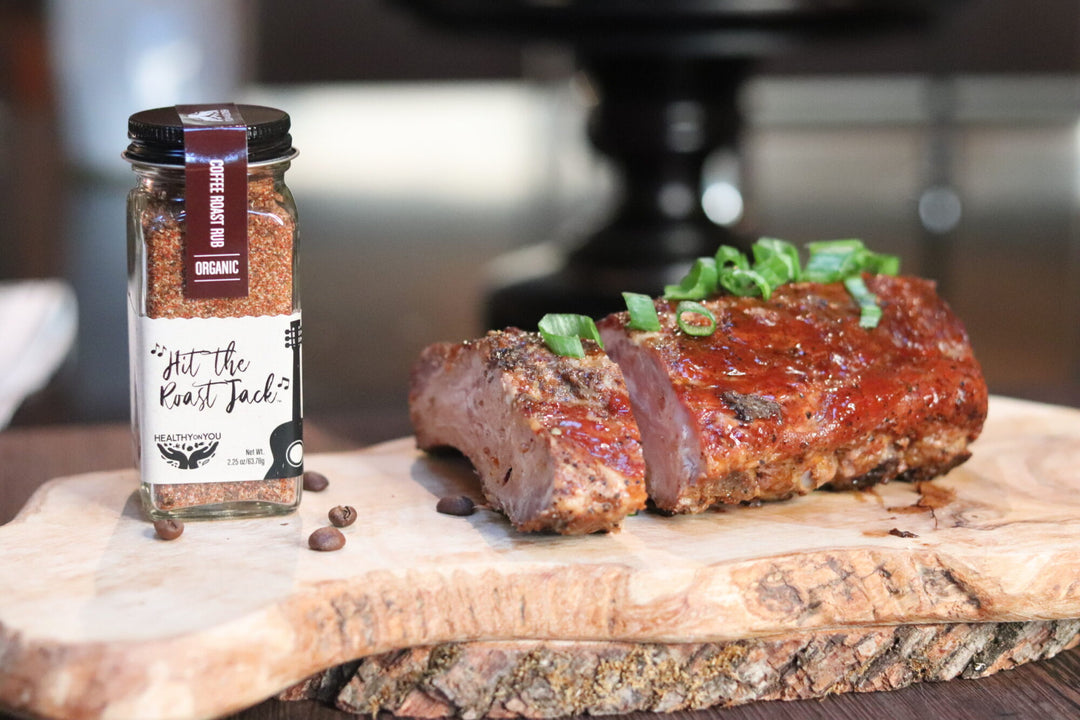 Coffee Spiced Corn Salad
This delicious easy side dish will be your new summer favorite! Our Healthy On You® Hit the Roast Jack Coffee Roast Rub is truly versatile giving a whole new dimension to this tasty, sweet and savory corn salad. This goes beautifully with our Coffee Rubbed Grilled Steak recipe for a delicious summer dinner.
View Recipe
Coffee Roast Rub
dinner
featured recipe
Hit the Roast Jack
lunch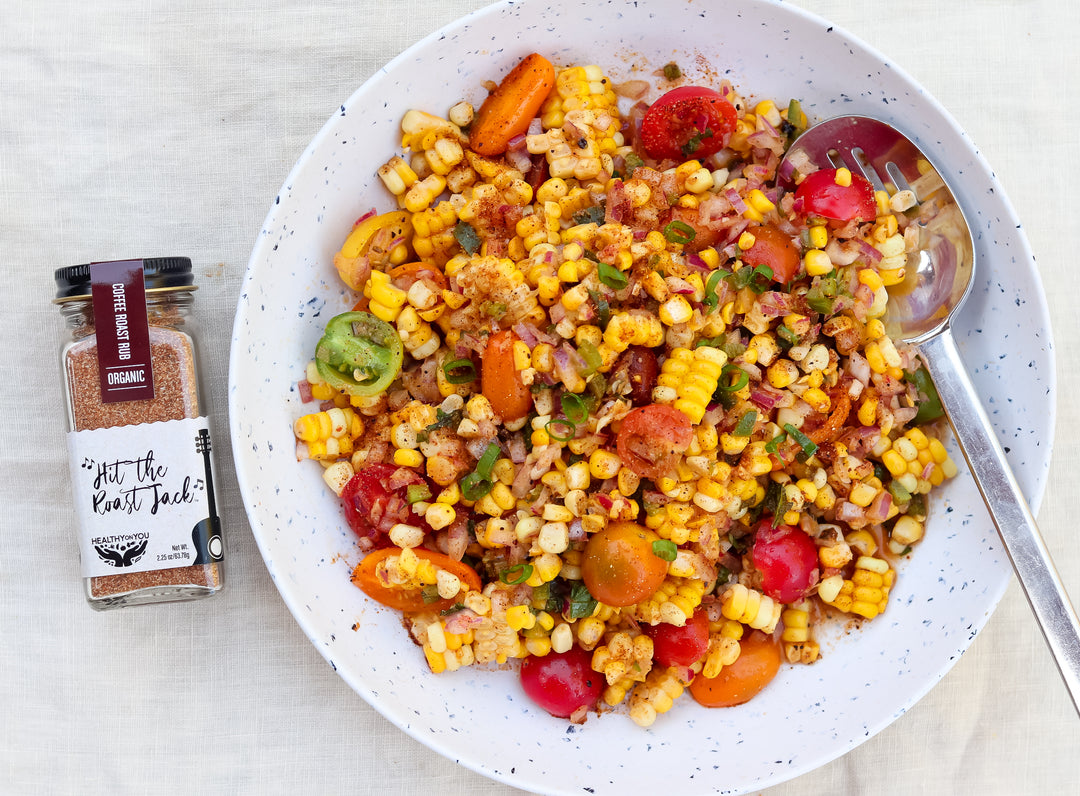 Learn How to Cook
With Our Blends

At Healthy On You®, we feel it is integral to give back to our communities and those in need. We have carried out this mission by offering donation-based cooking classes, we call our Cooking for a Cause series. All proceeds are donated to that classes's charity of choice, typically a cause fighting for social justice and equality. Join us to learn how to cook with your favorite Healthy On You® blends, support a great cause, and meet others who share a similar passion for flavorful, nutritious food!