Featured product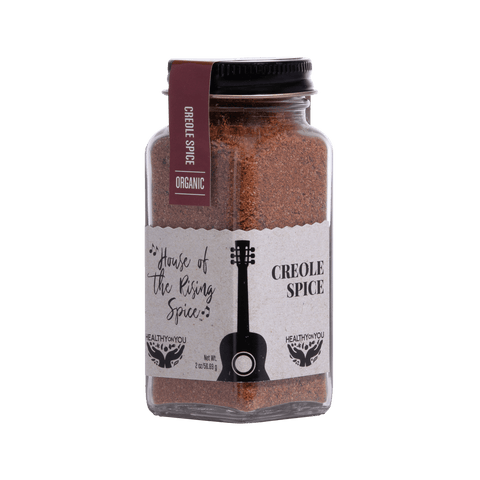 House of the Rising Spice
Creole Spice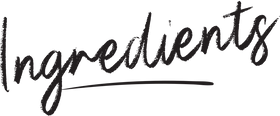 1 lb. raw shrimp, shells on
1½ cups shrimp stock (see below)
2 tbsp olive oil
1 tbsp Healthy On You® House of the Rising Spice Creole spice Blend
1½ cups diced onions
¾ cup diced green bell pepper
¾ cup diced celery
2 tbsp ghee/butter/olive oil
1 tsp minced garlic
1 bay leaf
1½ tsp sea salt
¼ tsp Tabasco sauce
¼ tsp black pepper
¼ tsp cayenne pepper (optional for more heat)
2 cups chopped kale
1½ cups peeled and chopped tomatoes (canned is ok)
¾ cup canned tomato sauce
½ tsp coconut sugar
2 cups cooked white rice
MAKE THE SHRIMP STOCK
Peel and rinse shrimp. Set aside and save shells.
In a 4 Qt stock pot, add 3½ cups of water, onion ends and pieces, celery leaves and ends, and bell pepper pieces, season with salt and pepper.
Bring to a gentle boil and cover. Reduce the heat to low and cook fror 10 minutes, while you prepare the other ingredients
Strain and save the remaining stock for the Shrimp Creole and the rest for the liquid for cooking the rice.
MAKE THE SHRIMP CREOLE
In a medium-sized dutch oven, heat the olive oil and add ½ cup of the onion and cook until translucent-about 3 mins.
Lower the heat and gently cook for another 3 minutes.
Add remaining onions, celery, bell peppers and oil (ghee, olive oil or butter.)
Cook on high heat, stirring frequently until bell peppers and celery start to get tender about 5-7 mins.
Add the House of the Rising Spice Creole spice, garlic, bay leaf, salt, pepper, cayenne (if using) Tabasco, chopped tomatoes and ½ cup of the shrimp stock
Cook for 5 mins to allow seasonings to marry, stirring frequently.
Add the tomato sauce and kale and cook for 5 mins.
Add remaining stock and sugar and simmer for 15 mins. stirring occasionally.
Add the shrimp and cook an additional 5 mins. or until the shrimp are firm and pink. You can cool and refrigerate the sauce now and save for next day. The longer the sauce sits, the better the flavor.Rewarm under low heat and then add the raw shrimp and cook through.
Serve with rice. Enjoy!
Blackened Shrimp Burrito Bowl
Ditch the tortillas and make this delicious blackened shrimp burrito bowl with our Healthy On You® Something 'Bout Taco Spice Blend. The shrimp takes no time and is packed with flavor. Use the recipe from our previous post to create the Mexican Sweet Potato Rice. Its a great way to use up leftover rice and a good way to add more veggies in your diet.
View Recipe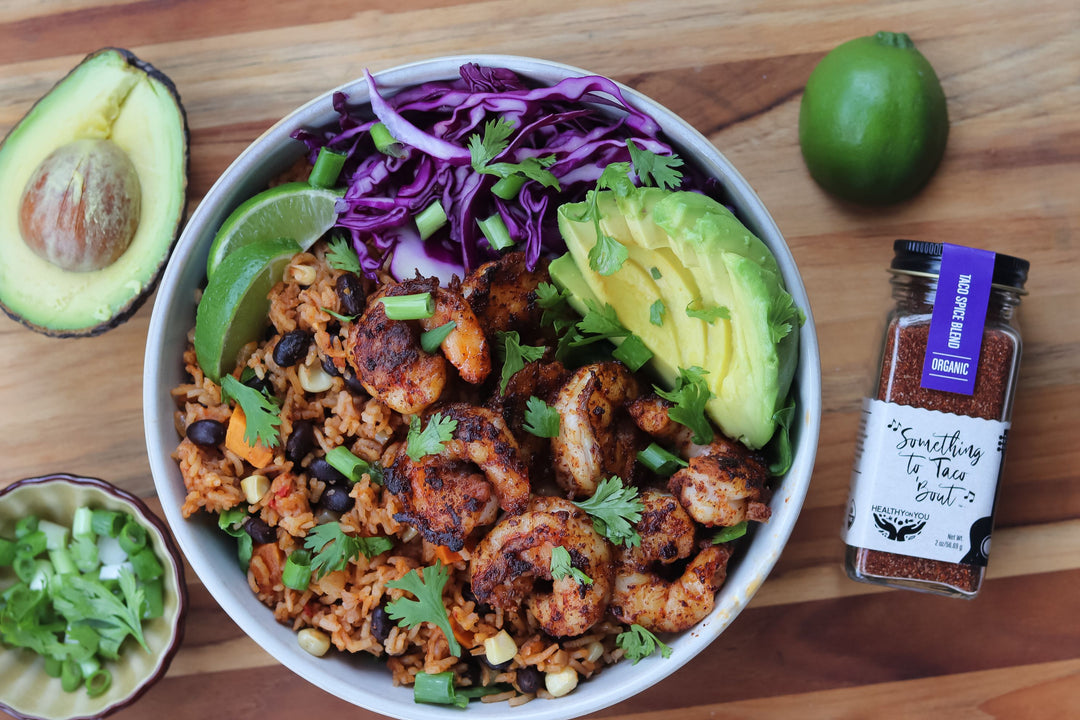 Creole Shrimp And Corn Sheet Pan Dinner
Sometimes quick and easy is best but NEVER without sacrificing flavor! This delicious and simple sheet pan dinner is perfect for those nights where keeping nice and easy, easy and satisfying is what we are looking for. This dish can serve 6-8 people especially if you add cooked rice.
View Recipe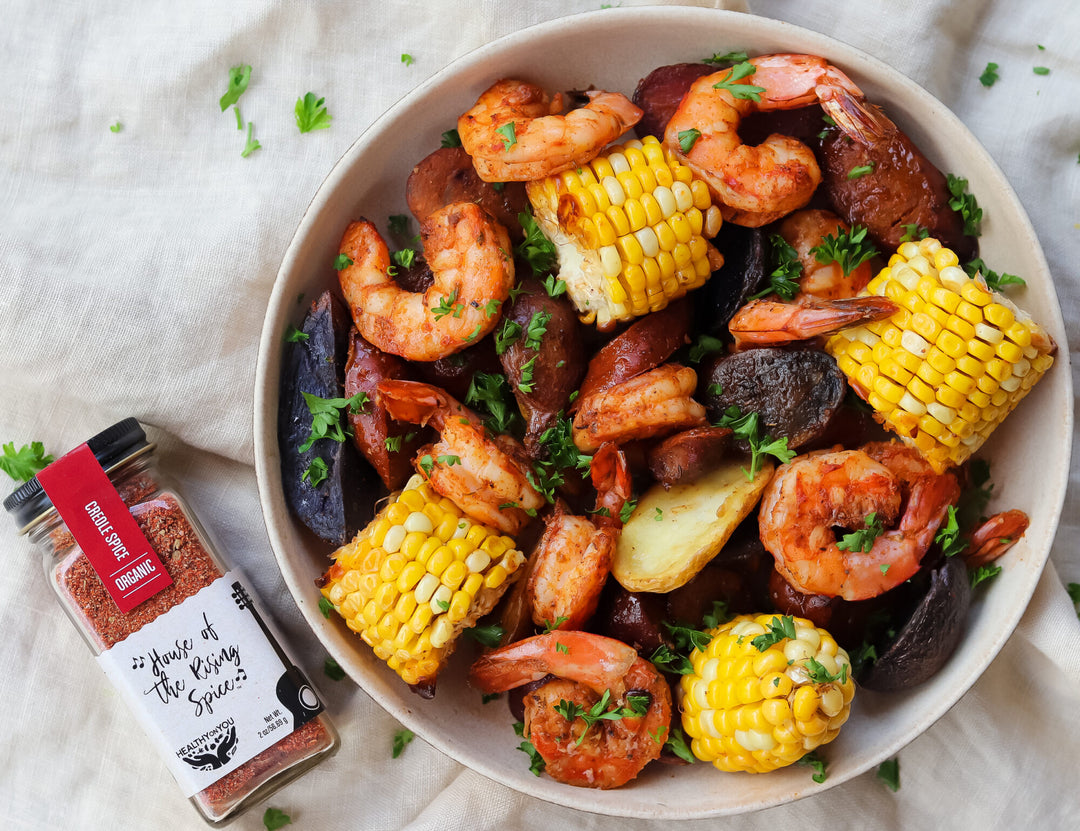 Tomato & Saffron Risotto With Shrimp
I was at a complete loss on what to cook for dinner last night but I had my two workhorse spice blends, the Healthy On You You're So Spain and Saffron & Winding Road Sea Salt. I put them to work on this Tomato & Saffron Risotto with Shrimp and it was amazing. No cream in this Milanese version. Just a little parmesan at the end which makes it perfect for warm summer meals.
View Recipe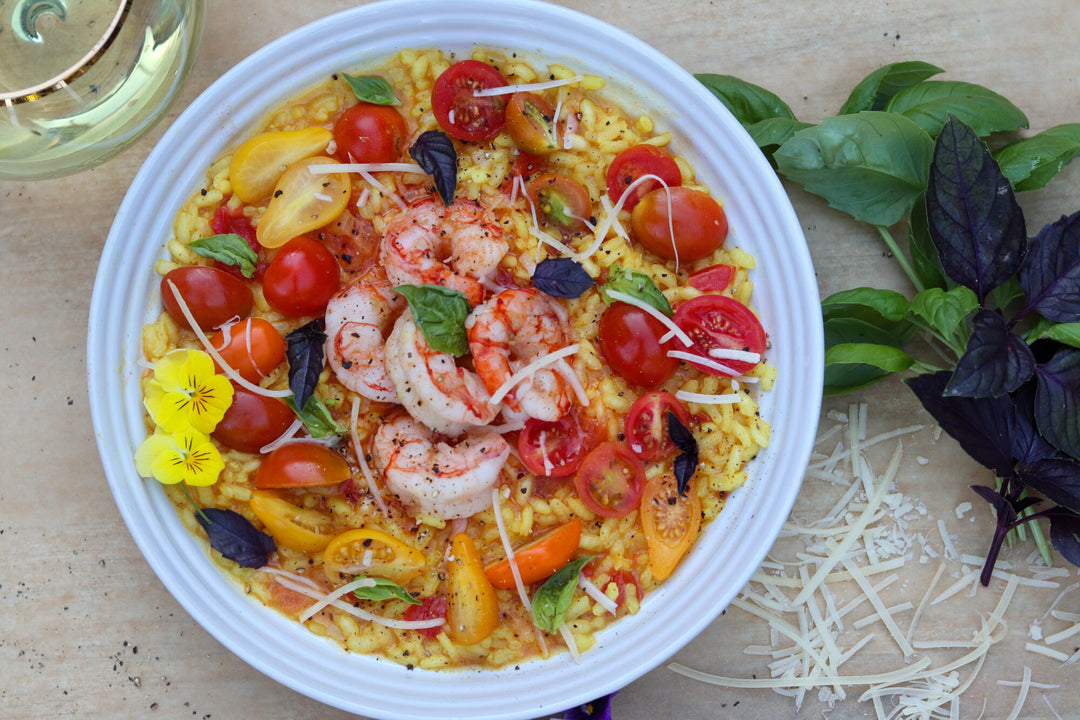 Learn How to Cook
With Our Blends

At Healthy On You®, we feel it is integral to give back to our communities and those in need. We have carried out this mission by offering donation-based cooking classes, we call our Cooking for a Cause series. All proceeds are donated to that classes's charity of choice, typically a cause fighting for social justice and equality. Join us to learn how to cook with your favorite Healthy On You® blends, support a great cause, and meet others who share a similar passion for flavorful, nutritious food!