Featured product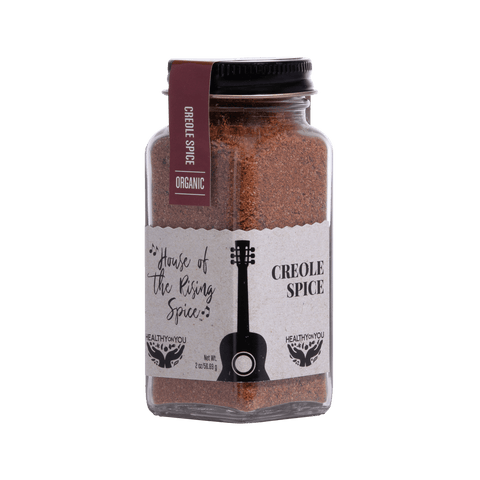 House of the Rising Spice
Creole Spice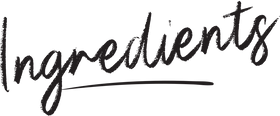 2 lbs wild shrimp, shelled (tail on or off, ok) and deveined
4 chicken Andouille sausages, cut into 1" inch slices on the bias
2 tbsp Healthy On You® House of the Rising Spice Creole Spice Blend
1 tbsp olive oil, plus more for spraying
½ lb fingerling potatoes, sliced lengthwise
4 ears corn, cut into quarters
½ tsp sea salt for the shrimp plus more for seasoning the potatoes
chopped parsley for parnish
PREHEAT OVEN TO 400˚F
Prepare a very large baking sheet (you can use 2 smaller ones) with a layer of foil. Spray with olive oil, then add a layer of parchment paper and set aside- (ensures a nice, easy cleanup!)
In a larger bowl, add the shrimp, the House of the Rising Spice Creole Spice Blend seasoning, and the ½ tsp of sea salt. Work in the seasoning well and set aside.
Add the cut fingerling potatoes to another bowl, spray with olive oil sprinkle with sea salt and toss. Add the corn and the andouille sausage to the bowl. Add a few more sprays of olive oil if needed to cover all of the vegetables. This will help prevent any sticking to the sheet pan.
Add the potatoes, corn and sausage to the sheet pan in a single layer and bake for 15-20 minutes or until the potatoes get soft and fork-tender.
Remove the sheet pan from the oven and sprinkle the raw shrimp in between the mixture all in a flat layer with no overlapping. Bake for an additional 10 minutes until the shrimp are opaque.
Remove from the oven and sprinkle with the parsley and serve hot. Enjoy!
Blackened Shrimp Burrito Bowl
Ditch the tortillas and make this delicious blackened shrimp burrito bowl with our Healthy On You® Something 'Bout Taco Spice Blend. The shrimp takes no time and is packed with flavor. Use the recipe from our previous post to create the Mexican Sweet Potato Rice. Its a great way to use up leftover rice and a good way to add more veggies in your diet.
View Recipe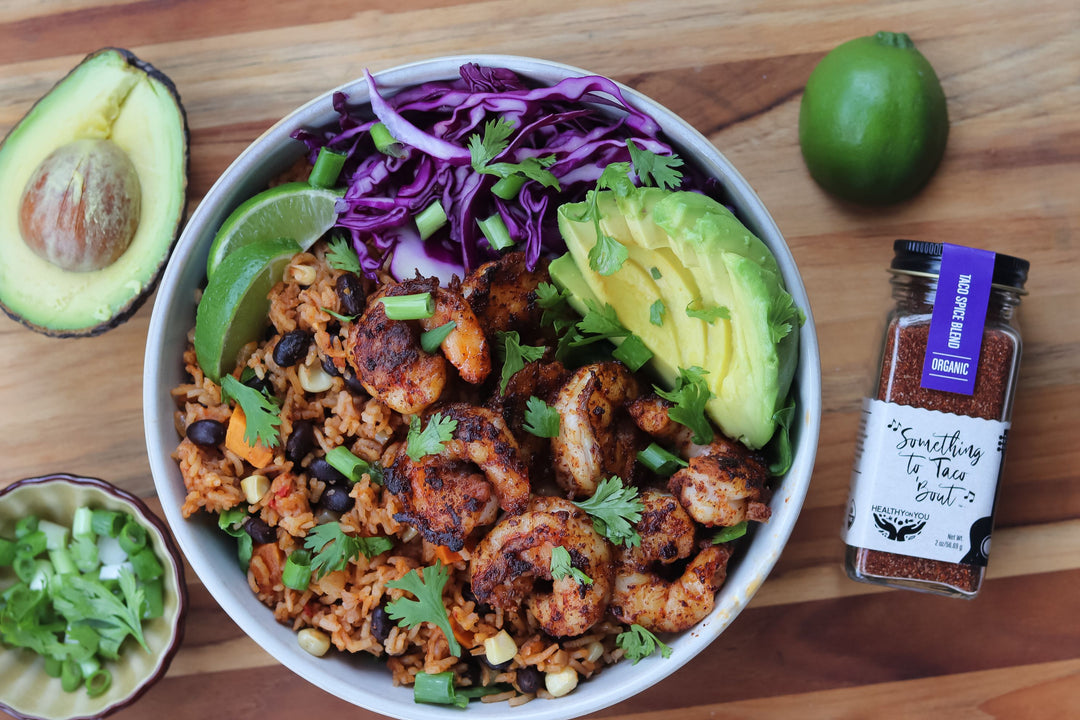 Coffee Spiced Corn Salad
This delicious easy side dish will be your new summer favorite! Our Healthy On You® Hit the Roast Jack Coffee Roast Rub is truly versatile giving a whole new dimension to this tasty, sweet and savory corn salad. This goes beautifully with our Coffee Rubbed Grilled Steak recipe for a delicious summer dinner.
View Recipe
dinner
featured recipe
lunch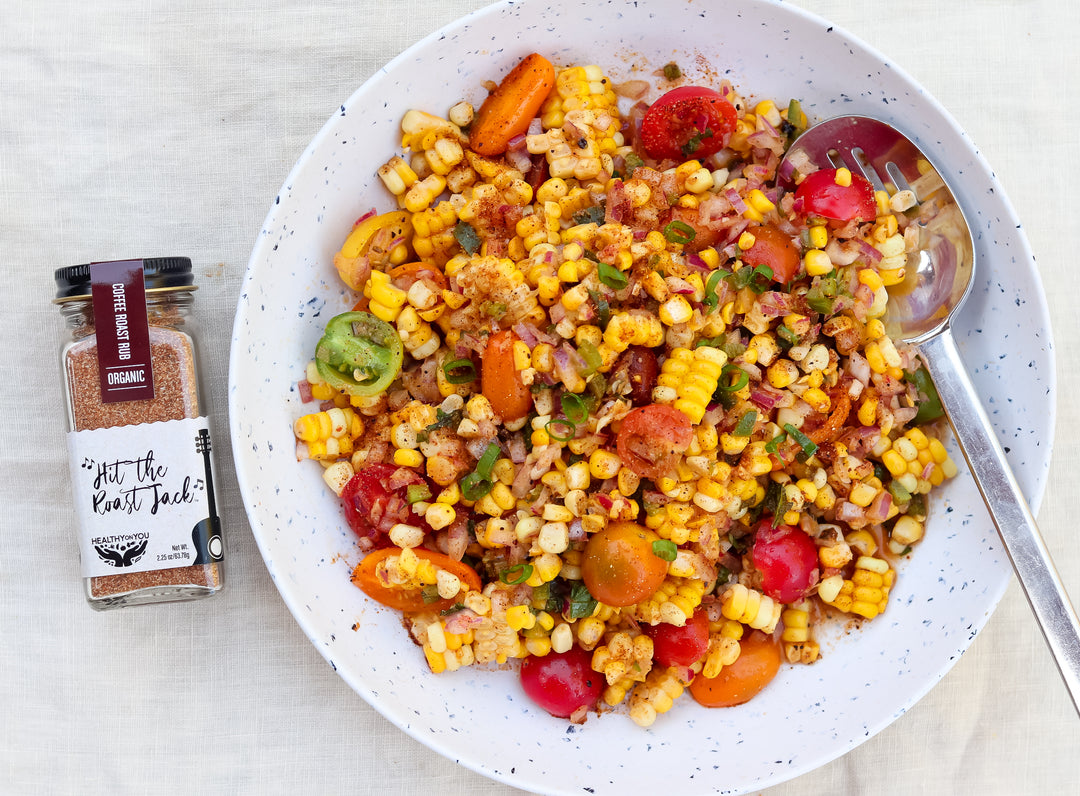 Sheet Pan Veggie Nachos
This recipe is not just for the kids-everyone will love it! It's fresh, loaded with vegetables and substitutes meat with Beyond Meat Ground Beef. The Beyond Meat makes this version guilt-free 100%, so there's no reason not to give it a go. Plus, we use our Something to Taco 'Bout Taco spice blend to pack this recipe with lots of south-of-the-border flavors.
View Recipe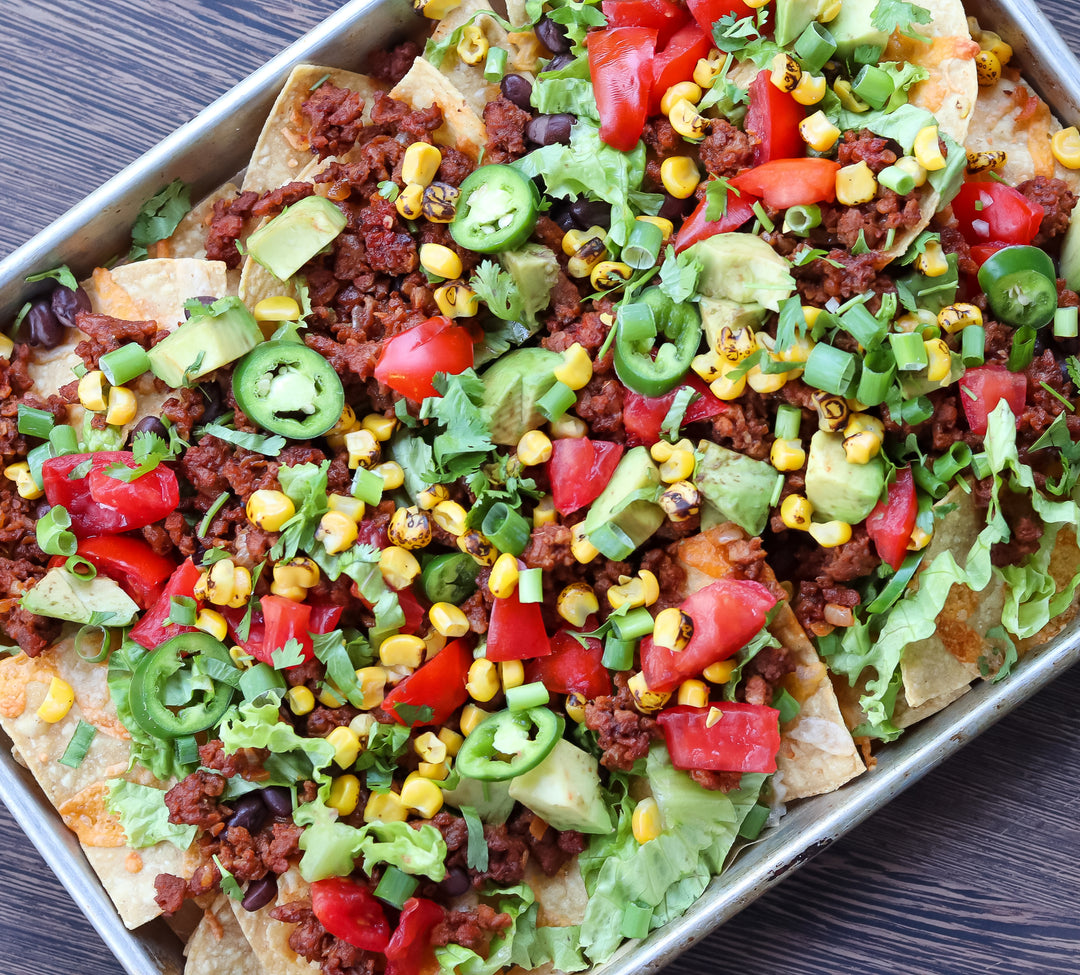 Learn How to Cook
With Our Blends

At Healthy On You®, we feel it is integral to give back to our communities and those in need. We have carried out this mission by offering donation-based cooking classes, we call our Cooking for a Cause series. All proceeds are donated to that classes's charity of choice, typically a cause fighting for social justice and equality. Join us to learn how to cook with your favorite Healthy On You® blends, support a great cause, and meet others who share a similar passion for flavorful, nutritious food!