Featured product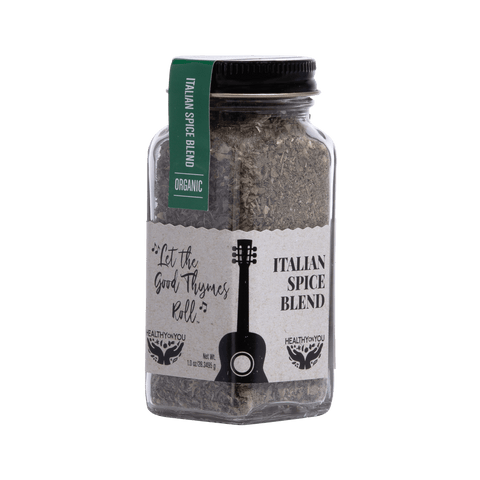 Let The Good Thymes Roll
Italian Spice Blend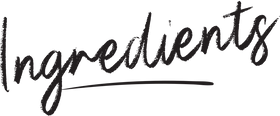 FOR THE SOUP
2 tbsp olive oil
1 medium red onion, finely chopped
2 garlic cloves, minced
6 cups vegetable broth
2 cans (14-½ oz each) fire-roasted diced tomatoes, undrained
1 can (15 oz) chickpeas, rinsed and drained
1 medium zucchini squash, sliced in rounds and halved
1 medium carrot, finely chopped
1 tbsp Healthy On You® Let the Good Thymes Roll spice blend
Fresh chopped parsley for garnish
FOR THE MEATBALLS
1 lb organic ground turkey, very cold
3 tbsp extra-virgin olive oil, more as needed
¼ cup minced onion
2 garlic cloves, minced through a garlic press
½ cup dried bread crumbs (Gluten-free option)
½ cup grated Parmesan cheese, more for serving (optional)
1 large egg, beaten
1½ tsp kosher salt
½ tsp black pepper
Pinch red pepper flakes
1 tbsp Healthy On You® Let the Good Thymes Roll spice blend
MAKE THE SOUP
In a soup pot, heat the olive oil over medium heat and add in the onions and cook until translucent, about 3 minutes
Add the garlic to the onions and sauté for another minute
Add the broth, chickpeas, carrot and the Let the Good Thymes Roll spice blend. Cook, covered, on low for 30 mins. or until vegetables are tender.
MAKE THE MEATBALLS
In a large bowl, combine cheese, bread crumbs, onion, garlic, salt, pepper, Let the Good Thymes Roll spice blend and red pepper flakes and mix well. Add the ground turkey and egg and blend with your hands until well mixed. Cover mixture and chill for an hour or up to 24 hours. Shape and roll to the desired size.
Heat 2 tbsp of the oil in a large sauté pan. When hot, add enough of the meatballs to fit in one layer without crowding, and brown on all sides, 5 to 8 minutes. Transfer to a plate, add another tablespoon of oil to pan and brown another layer of meatballs, transferring them to the plate as they brown. Repeat until all meatballs are browned, adding more oil to the pan as needed.
Add the meatballs and the chopped zucchini to the soup and cook for another 10 mins.
Serve in bowls garnished with parmesan and fresh chopped parsley. Enjoy!
Fire Roasted Tomato Soup with Turkey Meatballs
I'm loving this delicious, healthy and little spicy spin on your typical minestrone soup. First, I skip the regular canned tomatoes and use organic fire roasted tomatoes to give this dish an extra kick. Instead of pasta, chickpeas do the trick here to add a nice texture and a dose of fiber. Ground turkey is my go to when making meatballs but you can all always substitute with another organic, grass-fed meat of your choice.
View Recipe
dairy
Dairy-Free
dinner
Gluten-Free
Italian Spice Blend
Let the Good Thyme Roll
low-crab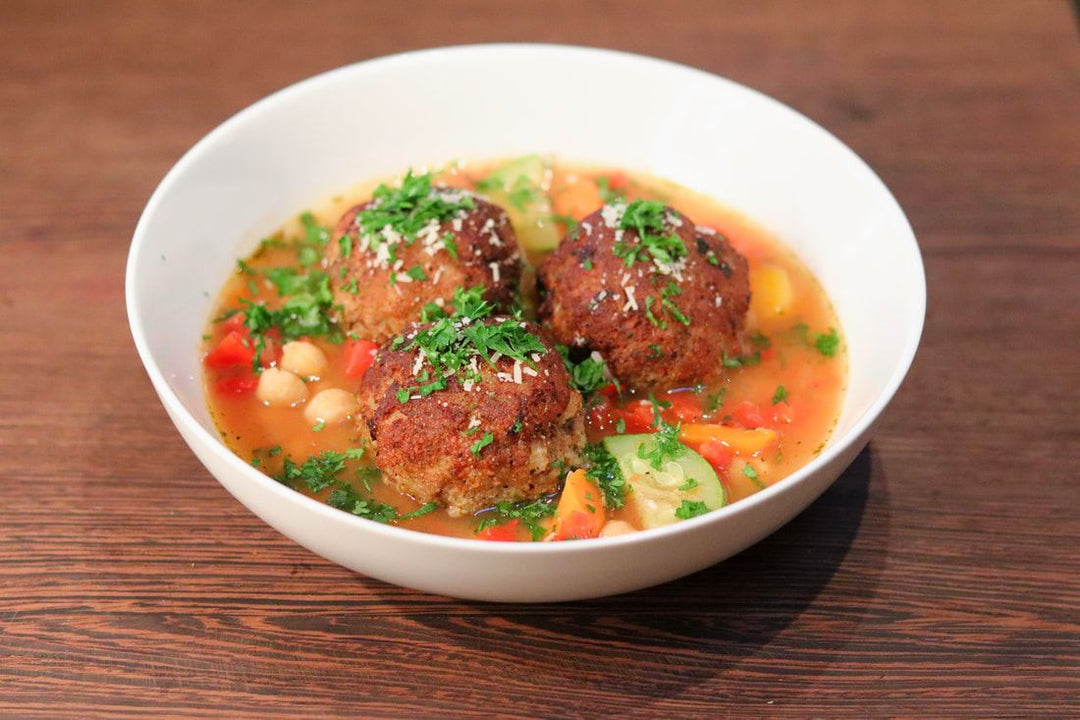 Heirloom Cherry Tomato and Plum Salad
This is how I use my late season produce, all picked fresh from the garden at peak freshness-Italian plums, Asian Pears, Bosc pears and cherry tomatoes. With the pears, I made the Carrot and Asian Pear Soup, but the plums are special and I wanted to eat them fresh in a salad.
View Recipe
appetizer
dinner
Gluten-Free
lunch
Side
snack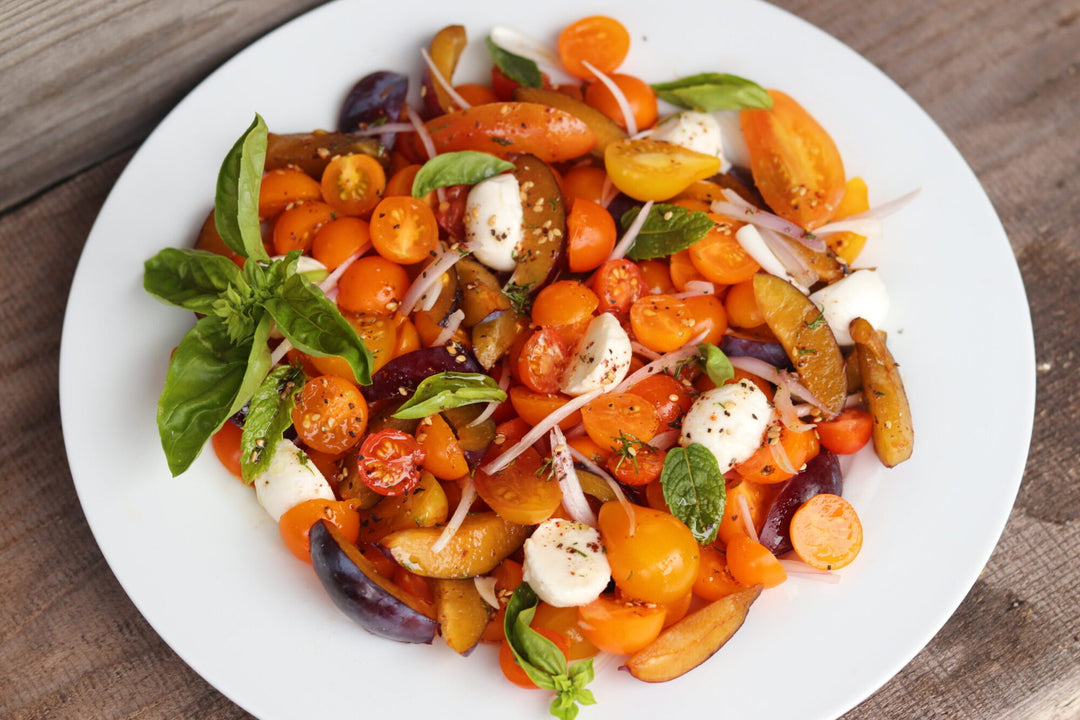 Savory Roasted Cauliflower Soup
This soup is warming to the soul. The Healthy On You® Here Come's the Yum turmeric ginger spice blend really makes this recipe come alive with warm flavors that include coriander and cumin notes. This soup is perfect for a large group as a starter or for a delicious weeknight meal. Enjoy it with a wedge of crispy whole grain bread for a hearty meal.
View Recipe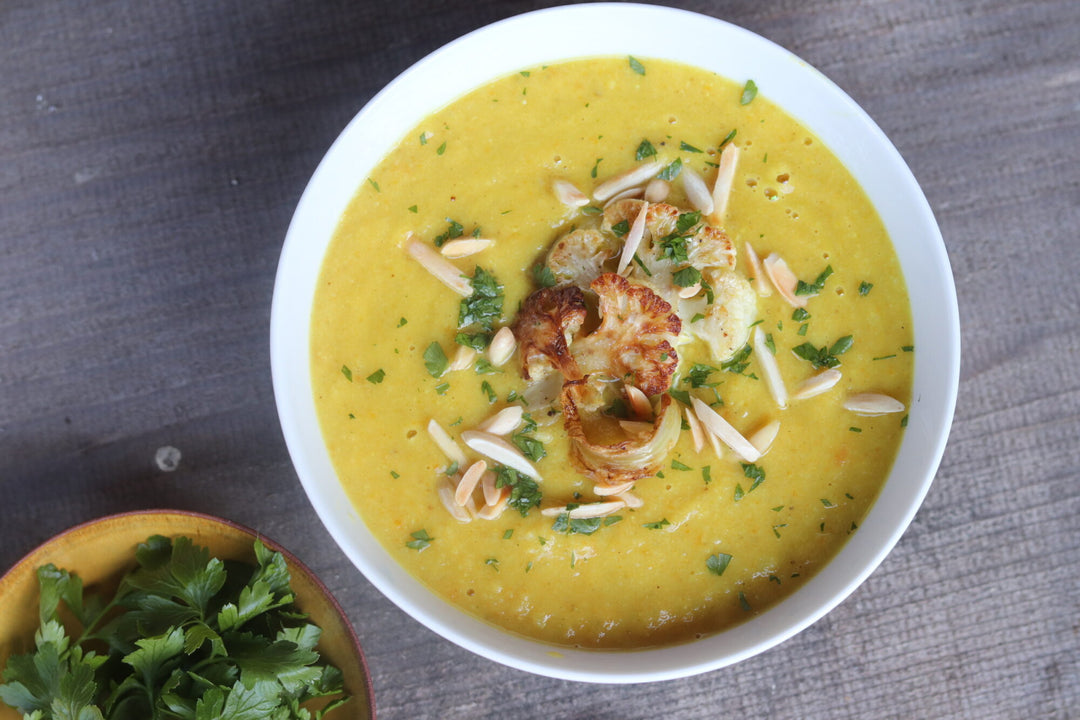 Learn How to Cook
With Our Blends

At Healthy On You®, we feel it is integral to give back to our communities and those in need. We have carried out this mission by offering donation-based cooking classes, we call our Cooking for a Cause series. All proceeds are donated to that classes's charity of choice, typically a cause fighting for social justice and equality. Join us to learn how to cook with your favorite Healthy On You® blends, support a great cause, and meet others who share a similar passion for flavorful, nutritious food!