Featured product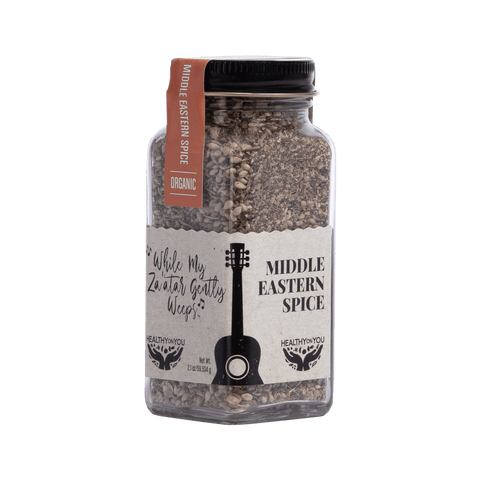 While My Za'atar Gently Weeps
Middle Eastern Spice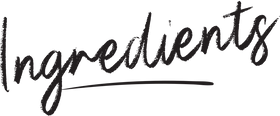 1 pint multi-colored/shaped heirloom cherry tomatoes
6 small Italian plums
1 small shallot, thinly sliced lengthwise
2 tsp Healthy On You® While My Za'atar Gently Weeps spice blend
2 tbsp extra-virgin olive oil
¼ cup fresh mint leaves
¼ cup fresh basil leaves
1 tsp lemon juice
8 Ciliegine (small mozarella balls) sliced in half
sea salt
FOR THE DRESSING
combine the While My Za'atar Gently Weeps spice blend and olive oil and set aside.
TO MAKE THE SALAD
Wash and slice the tomatoes in half.
Wash and slice the Italian plums in half.
Add the tomatoes, plums, lemon juice, and sliced shallots to a serving plate or bowl and season with sea salt.
Add the cheese and drizzle with the olive oil and Za'atar spice mixture. and serve immediately.
Heirloom Tomato And Leek Tart
It's tomato season! If you have a garden, growing tomatoes are a test of patience that can sometimes make you want to pull your hair out. Luckily, local farmer's markets are overflowing with tomatoes so sweet ripe tomatoes should be easy to come by. This tart is perfect for a main course at brunch and also works well with a side salad for a light dinner -with a glass of vino (wink, wink!)
View Recipe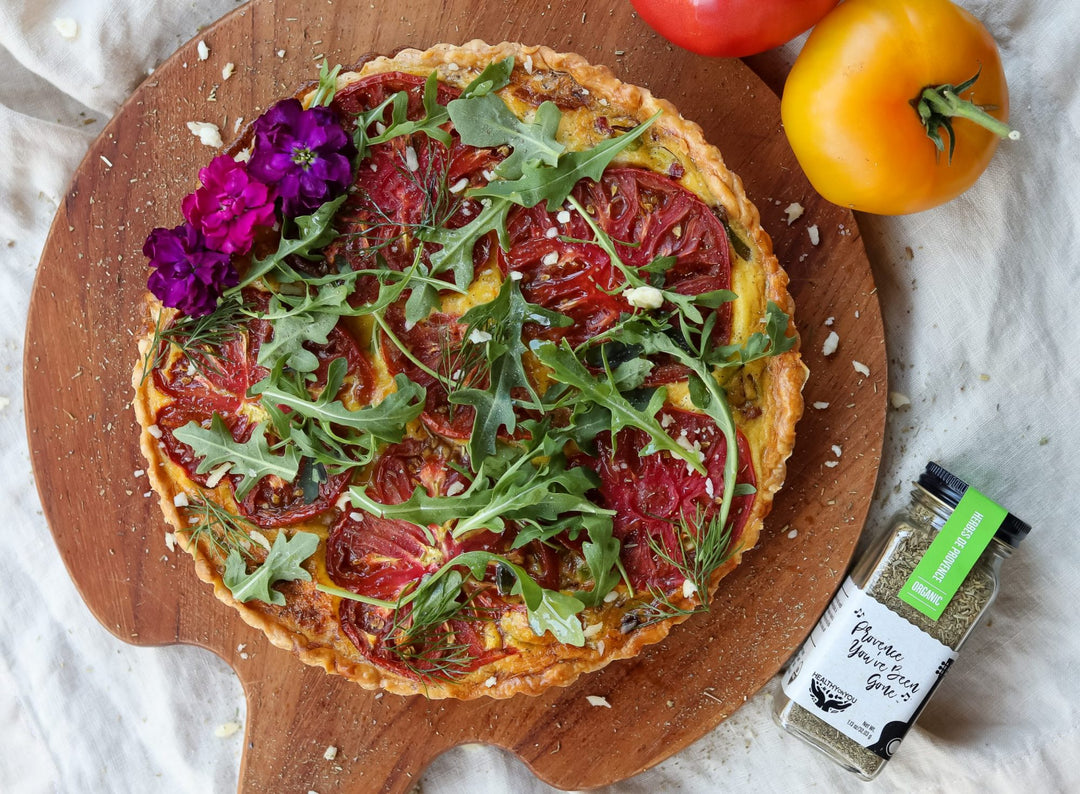 Heirloom Tomato and Watermelon Gazpacho Soup
This rendition of gazpacho is truly a gazpacho-like no other! I taught this recipe in the March cooking class and it was a hit. It is so fresh and flavorful with hints of cucumber and jalapeño. With spring upon us and summer ahead, this can be a starter or a full meal when you add fresh crab or grilled shrimp to your soup at the end. To be honest, until I tried this version of cold tomato soup, I was never a huge fan. Adding fresh heirloom tomatoes, watermelon, cilantro, and jalapeño bring this dish alive.
View Recipe
appetizer
Dairy-Free
dinner
Gluten-Free
low-crab
lunch
vegan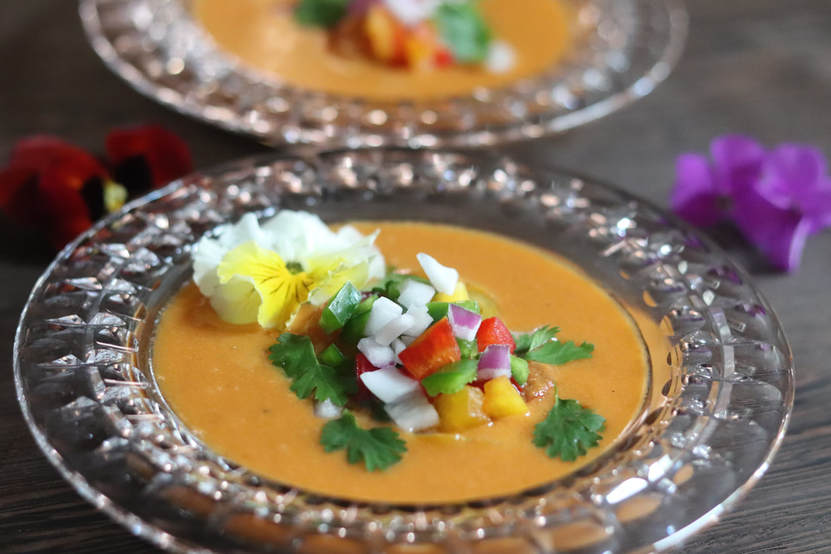 Savory Heirloom Tomato Galette
Usually, I get a lot of tomatoes from my garden, but I didn't have that great a year. I harvested really good Sun Gold cherry tomatoes that I used on everything, but there wasn't a ton of yeild from the bigger traditional heirlooms that I planted. Every year is different. Luckily, I still have some time. I can harvest ripe tomatoes as late as October so my fingers are crossed!
View Recipe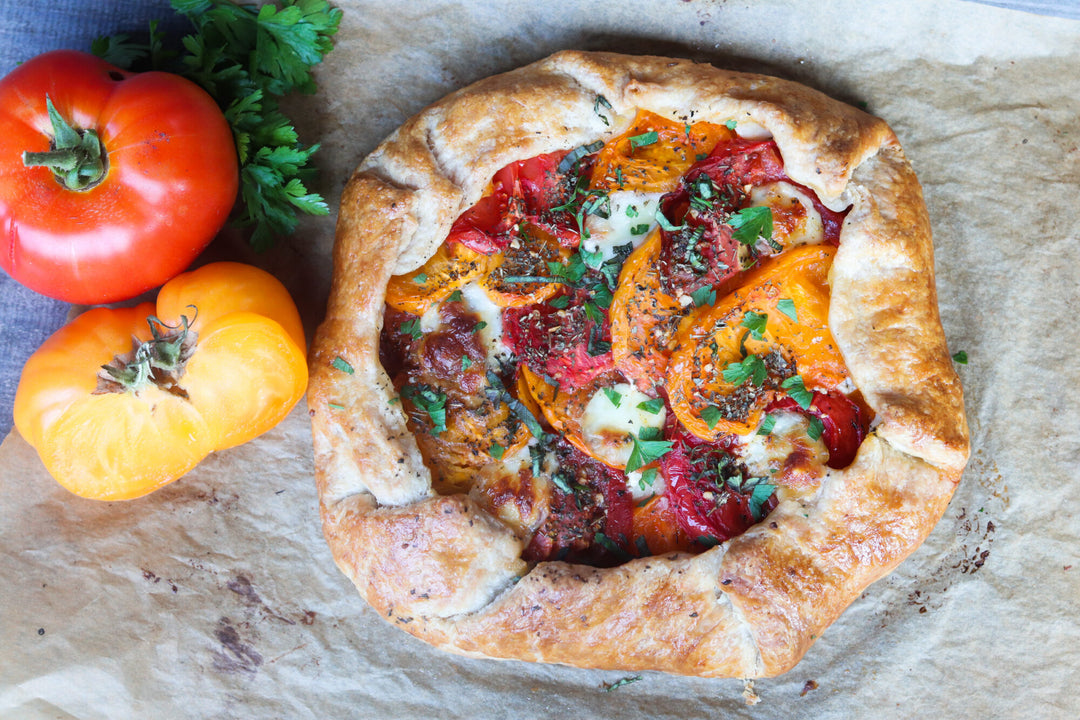 Learn How to Cook
With Our Blends

At Healthy On You®, we feel it is integral to give back to our communities and those in need. We have carried out this mission by offering donation-based cooking classes, we call our Cooking for a Cause series. All proceeds are donated to that classes's charity of choice, typically a cause fighting for social justice and equality. Join us to learn how to cook with your favorite Healthy On You® blends, support a great cause, and meet others who share a similar passion for flavorful, nutritious food!